SILLY season is now in full flow. The distraction of actual games of football has gone, and the important business of which footballers we should — and shouldn't buy — is on everyone's lips. Not even the small matter of who is going to manage Liverpool Football Club can get in the way of the unstoppable juggernaut that is football players moving from one employer to another. 
We don't even just talk about players any more. We discuss philosophies, strategies, wage structures…. I miss the days of 'Is he any good like?'. Forget pretending to be a manager. Now we are playing fantasy chairman, director of football and whatever on earth Mike Gordon is, all rolled into one.
And you know what? I'm as bad as anyone. As I am going to prove in this article and over about 100 podcasts this summer. Because I'm going to tell Liverpool exactly the kind of player they should be signing now. I might not have a flash computer that tells you the blag value of a footballer, or a 2:2 degree in Sport Science from Sheffield Hallam which apparently qualifies you to tell football managers who they should and shouldn't buy. But I'm going to have  go anyway.
Apparently, success in any walk of life is transferable to football now. So I'm approaching transfers with the only thing I've learnt in business over the last 10 years. Which is basically, "When you somehow do something right, try to do it again."
Admittedly this isn't exactly the philosophy that results in the formation of Apple, but I've also never done the Market Research equivalent of spunking £35million on Andy Carroll, so let's see how it can apply to transfers.
What I want to do is look at the transfers Liverpool have made which have been an undoubted success. Let's say since Rafa Benitez took over, and see if there is a pattern. I've no idea if there is yet. This is like a school science project that could go wrong. But as long as we all learn something, we'll be fine. Anyway, I would argue the successes are:
Xabi Alonso — £10.5m — Real Sociedad (22)
Luis Garcia — £6m — Barcelona (26)
Daniel Agger — £5.8m — Brondby (21)
Pepe Reina — £6m — Villareal (22)
Momo Sissoko — £5.6m — Valencia (20)
Javier Mascherano — £17m —

Global Soccer Agencies and Mystere Services Limited

 (22)
Dirk Kuyt — £9m — Feyenoord (26)
Alvaro Arbeloa — £2.6m — Deportivo La Coruna (24)
Lucas Leiva — £6m — Gremio (20)
Martin Skrtel — £6.5m — Zenit Saint Petersburg (23)
Yossi Benayoun — £5m — West Ham United (27)
Fernando Torres — £26.5m — Atletico Madrid (23)
Maxi Rodriquez — £free — Atletico Madrid (29)
Luis Suarez — £23m — Ajax (24)
Jordan Henderson — £16m — Sunderland (20)
Daniel Sturridge — £12m — Chelsea (23)
Philippe Coutinho — £8.5m — Inter Milan (20)
There. This ignores young players aged 14-16 — as that feels like a discussion for another day — and anything from last summer, as they mostly feel still up for debate (at best). It also leaves out a whole group of lads who just did, or are just doing, alright, as the aim should be for better than that (even if we accept that alright shouldn't be seen as a failure as such).
You may disagree with one or two names either way, but let's try to get on board with the experiment as a whole, rather than argue over certain players.
So what can we learn? I found it staggering how many of the above were aged 21 to 23. A whopping 41 per cent. If we add Jordan Henderson, signed days from his 21st birthday, and Luis Suarez, signed days after his 24th birthday, then this increases to over half.
You may also notice that, according to my admittedly self-determined barometer, we haven't signed a single player aged 17 to 19 in the last 10 years that can been seen as a success. So sack it off. Abandon it. It's a waste of time and money. A few lads over the age have worked out at low money. Those are your James Milners. To supplement. Not the focus.
What I also found interesting is that, again only in my opinion, most of the transfers above look perfectly doable now. How many of the above would we miss out on now all things being equal? Probably only Fernando Torres. The rest would still be moving to a club with better resources and prospects, or in a small number of cases, to a club who is willing to play them. The idea that it is almost impossible to sign top players for Liverpool now doesn't compute with the list above. You just need to identify them and get the deals done.
Of course signing players in this age group doesn't guarantee success. Those that did make it at Liverpool were the ones who were ready to make the step up — 21 to 23 year olds who have outgrown their current club and were ready to deliver for Liverpool FC from day one.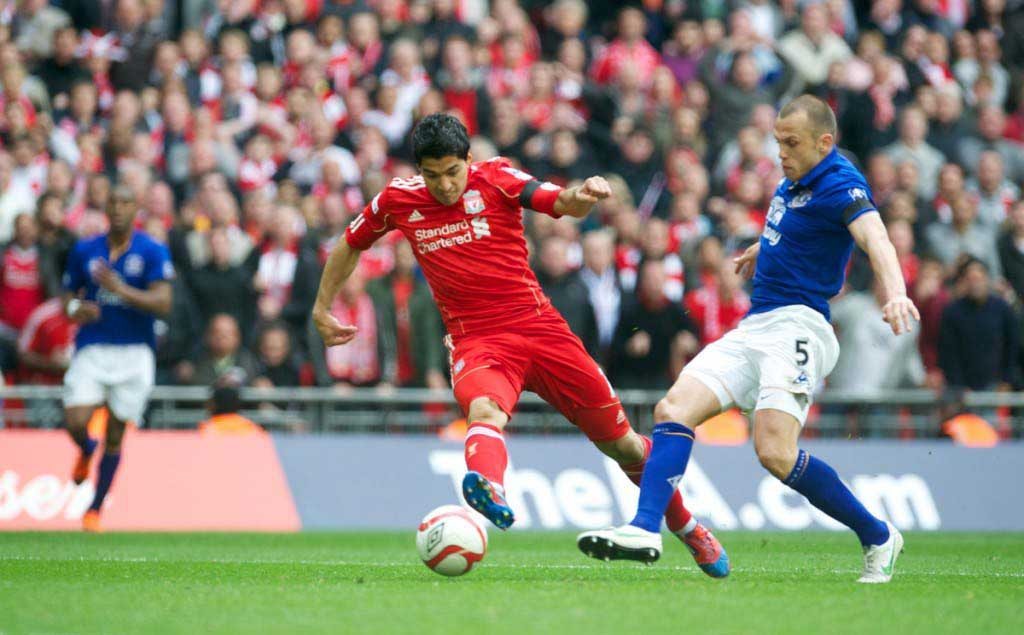 Xabi Alonso is the prefect example of this. Right in the middle of our target age group at 22, he'd been made captain of Sociedad at the age of 20 and was presented with a ceremonial sword after his last game, such was the regard he was held in by the club. A sword!
Luis Suarez was given his own fireworks display when he left Ajax. Henderson and Torres are held in huge regard by the supporters of their boyhood clubs. Fans who recognise players that became too good for their surroundings. These weren't lads signed on the back of a decent six months.
The other interesting examples are players who left clubs with greater resources, I won't say bigger, because they were undervalued. Sturridge, Coutinho and possibly Garcia jump out from the list above.
The club shouldn't be scared of making these signings and can't be worried about the implications of signing reserve players from those we are trying to compete with. The reason being is that they are often being left out for no valid reason by clubs who would rather throw money at a problem than develop what they have.
Sturridge was always seen as a youth player at Chelsea, before moving to Liverpool and proving he was better than all of those ahead of him in the pecking order at Stamford Bridge.
Inter Milan sporting director Piero Ausilio says he is 'sad' every time he watched Coutinho play for Liverpool. So he should be. In his autobiography, Didi Hamann says he had to leave Bayern Munich as he felt he would always be seen in a certain way there, no matter how well he played. We can take advantage of that.
Of course there are other factors in signing players, but I'll leave the pass completion stats and 'aerial duels won' to others if you don't mind. There will be plenty of those blogs about this summer.
The only things I am focused on — and what Liverpool should be focused on if you ask me — is: Are they aged 21 to 23? Are they undervalued by their current cash rich club?
Or: Are they likely to get a sword or a fireworks display when they leave their current club?
Someone carve that on a stone in Melwood, please. Those are our lads.
[rpfc_recent_posts_from_category meta="true"]
Pics: David Rawcliffe-Propaganda
Like The Anfield Wrap on Facebook