I'M away. In Fes, Morocco. Been quite the culture shock. Everywhere I look it is full of fellas sitting around arguing and talking shite, not doing much else.
Massive, massive culture shock obviously. Anyway.
It's good being away. You get your news in dribs and drabs. Not sitting on The Twitter or getting a text about this, that and the other. There is suddenly room to contemplate. What I've been contemplating is this:
Elite football careers are *weird* aren't they. They have loads of innate rules which don't really add up much of the time. And they are only getting weirder.
Martin Skrtel in part provoked this. He's having nothing to do with a reported four-year contract where basic pay is £3million a year but which then rises up to £5million with bonuses. Twelve million pounds, minimum. His rationale is that it is the sort of contract offered to an older or injury-prone player. He seems downright insulted by this. He might be right to feel that way.
But this is odd. The idea that just when he is likely to be on a downward curve he gets a very lucrative long-term offer which manages to reflect the reality of this, should, in part, be a good thing. Years of security combined with incentive to produce.
In making this offer Liverpool look to gently change a footballing convention. Skrtel would normally be offered the short-term extension, being told tomorrow is the same as yesterday until it very much isn't. Or he would be offered the golden handshake contract — he's been good for us and so here is one year too many, because all the best. Skrtel's biggest beef appears to be "this isn't how this is meant to be". There is a convention and Liverpool are going against it.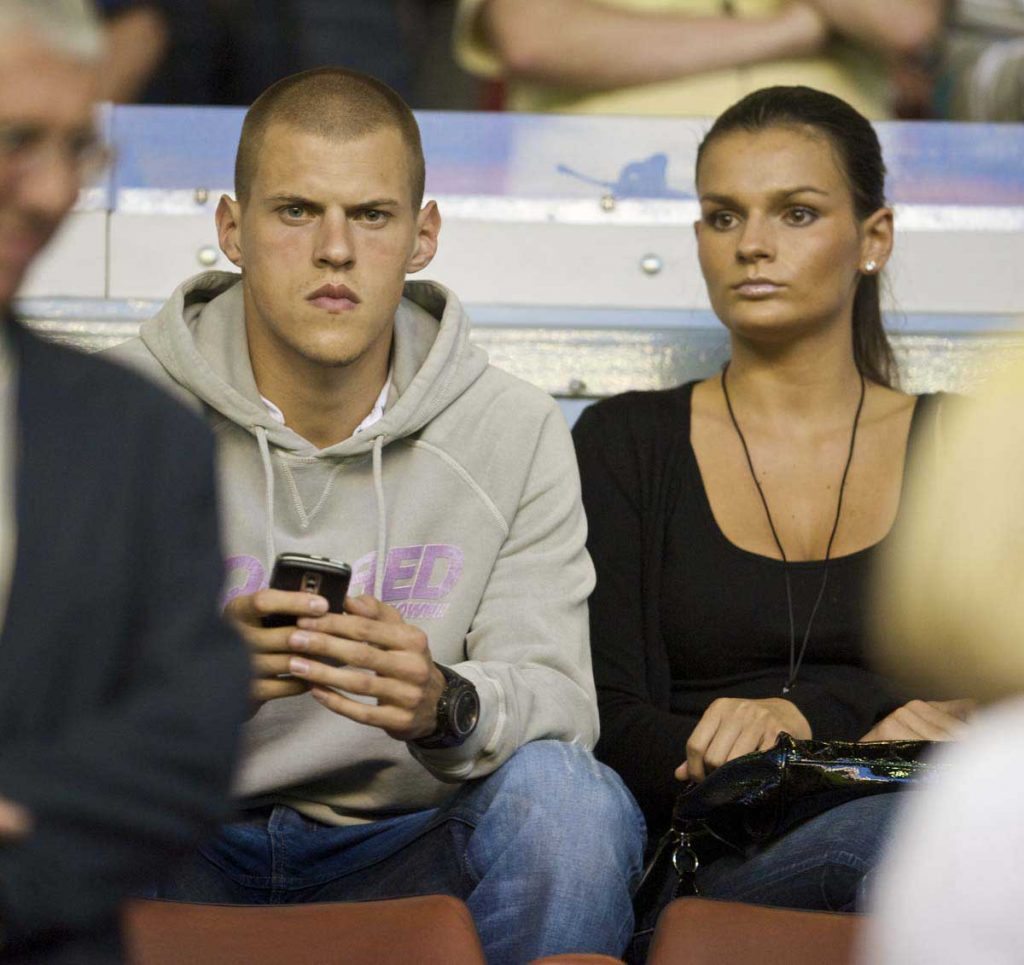 There's an argument to say this should have been wrapped up 12 months ago, an argument I'd normally be right behind, but how do you offer a contract like this one 12 months ago when it is deemed to be an insult now?
Broadly speaking from where I am the club are being sensible. It's perhaps even a generous offer given that he presumably hits his big targets the next two seasons, though it reflects the reality that the club would probably prefer not to do centre half business this window. And yet Skrtel, through a combination of current climate and sheer surprise, feels able to not just reject it quietly but lambast it publicly.
If you challenge convention, however gently, this is what can happen. And if you do it from a position of weakness, well that is only going to make it worse. There are rules, man.
Convention and its weirdness are part of the Raheem Sterling situation. Except in this instance Liverpool need a return to convention. In the accepted career path of the precocious footballer he has missed a step. He should be going, I don't know: QPR, Southampton, Liverpool, Real Madrid. That is the way this sort of thing is meant to work. A move to Southampton early after impressing at QPR. Then he should have done really well 18-20 at Southampton, got a big move to Liverpool, kept improving and then got his chance aged 24 or 25 to Real Madrid. Everyone is into that. Everyone.
Instead he's done the 17-20 bit at Liverpool and that 17-20 bit includes all the 17-20 bits that happen everywhere. He's looked sublime at times and looked a little worn out at others. He's been poor at the end of 14-15 when he was Liverpool's best player at the end of 13-14. He's been asked to be one of Liverpool's three best players and not been compensated accordingly. Circumstances and his own talent have dictated that he's at the 22-23 year old bit of the conventional curve while reality is elsewhere.
This is partially Liverpool's success — identifying him when he was so young, during Benitez's time, and developing him so brilliantly during Rodgers' time. And it is partially Liverpool's failing — his importance should have been acknowledged last summer and compensated accordingly to get him on the conventional curve.
That convention is very important to Liverpool. It cannot, under any circumstances, be broken. It is unreasonable to expect Liverpool to keep every good player who plays for them indefinitely but it is reasonable to expect those players to only play for one big club after they leave Liverpool — the one they sign for (unless of course they fail to impress there — Michael Owen — and have to rebuild their careers or move on an Alonso-esque free late in their career).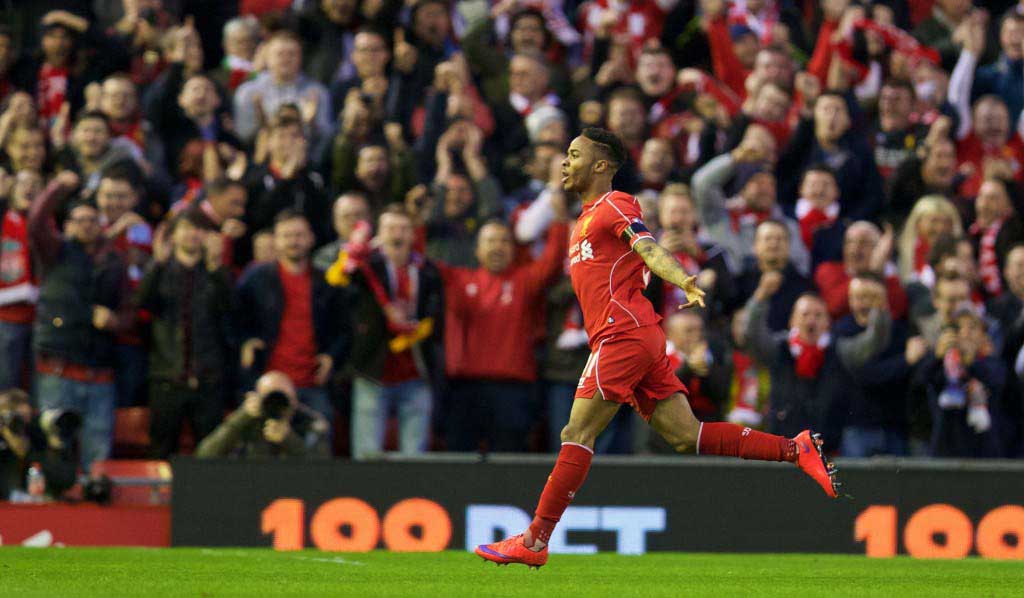 The reason why Liverpool shouldn't conceive of selling him to any English rival is that it creates that career path — that Liverpool are the club before the club before the club. Any club can be the club before the club. In a weird sense arguably Barcelona now are for Fabregas. Madrid clearly are for Morata. Manchester United for Ronaldo.
But you don't ever want to be the club before the club before the club — once you reach that point it is difficult to get back from. You don't want that to be a thing. If Sterling isn't ready for a Madrid or Barcelona then selling him elsewhere in England creates a frankly terrifying precedent for Liverpool, more so than a klutz sixth-place finish. Ajax, Liverpool, Barcelona. That is allowed. Liverpool, Arsenal, Madrid — absolutely not. It appeared that John Henry understood this around Suarez. It will need to be understood again.
It's also why Liverpool supporters have revolted against Sterling; he's disturbing our established convention. He's not as good, nor has he achieved as much, as a 23-year-old version of himself when we begin to accept he might move on at some point soon.
He's not done it enough in big games, forgetting he has done it more than often enough in the limited number of big games he has had to play in, for instance Chelsea, Southampton away and Spurs this year and loads last year specifically opening the scoring while running the show against Man City, what was then the biggest league game at Anfield in 20 years, while Luis Suarez mooched around Demichelis's back pocket. He's been especially impressive while taking into account the fact he is just 19-20. If he were 23 he'd be better and he would have played and produced in more big games as he would have played in more. Naturally.
All this could continue to work against him with supporters. He goes to Madrid now, for big money, and doesn't produce immediately then their supporters could start on him — forget he's 20, he has just cost 55 million Euros.
You mess with convention at your own risk in football. The only way Liverpool really succeed in the ultimate, nineteenth title sort of way is to mess with it and that is going to hurt at times. We've established that before. It's not the only way Sterling succeeds though and that's why he should do two more years minimum at Anfield. But it all is, yet again, proof of the tightrope Liverpool have ended up walking, partially not due to the current owners, administrators, manager and, yes, players and partially because of them too. Spurs to the left of us, Barca to the right.
Here we are. Stuck.
[rpfc_recent_posts_from_category meta="true"]
Pics: David Rawcliffe-Propaganda
Like The Anfield Wrap on Facebook