AFTER a game like that, you want to see a reaction. A change. Something. It's not acceptable for Liverpool to lose 6-1 at Stoke.
But before Liverpool do anything it is vital the people running the club have a conversation with Brendan Rodgers and ask him two things — what he intends to do to correct this season and what is needed structurally to make that happen.
That's not to say FSG should blindly follow what he says but more that they establish a starting point to the big decisions that need to be made. Quickly.
Rodgers looks exhausted. Broken, even. It's understandable. The calm and confidence of last year eroded to leave a manager making endless tactical changes game to game in search of the difference maker.
In the last few months that changed again with the manager tweaking and tinkering during games up to two or three occasions per match.
I think Rodgers recognised very early in the season that this squad was not fit for purpose for the challenges it faced. And month by month he has felt more and more responsible to win the three points himself.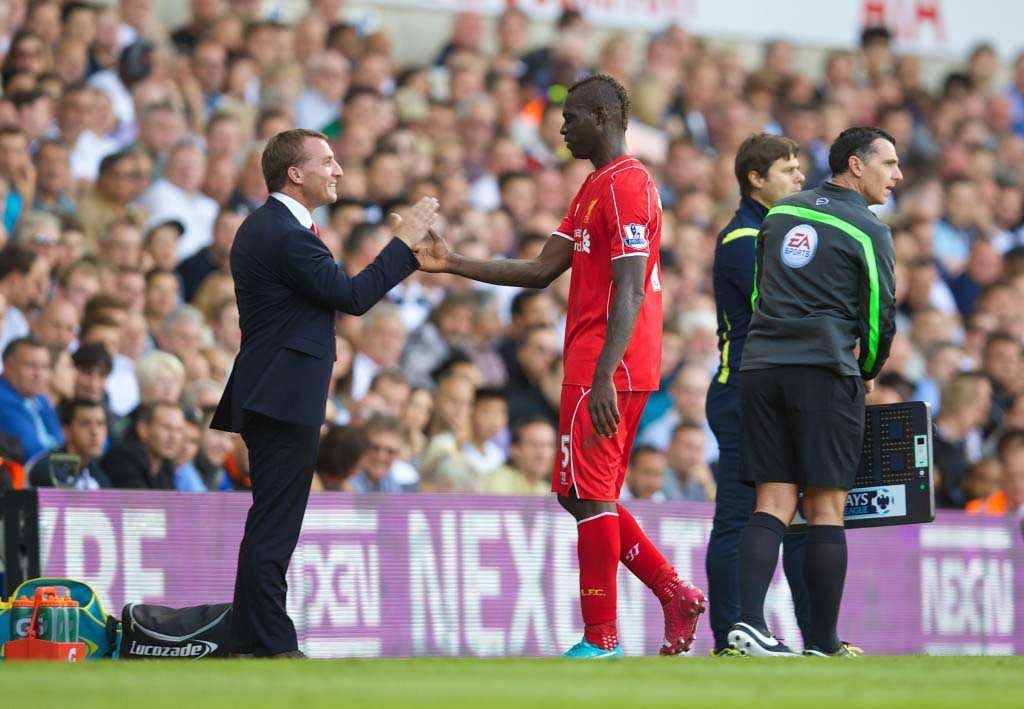 Ultimately, he will be held responsible for the recruitment of players but only those involved truly know what went on last summer, how our recruitment is administered and what the overarching policy and strategy is.
Whatever the details, I think we can all agree it was a disastrous summer and every manager is defined by their signings (or the signings made on their watch).
As the season wore on, the manager's trust in individuals and the group as a whole eroded before our eyes and that problem peaked after the Manchester United defeat.
A glance at the results since that game says Liverpool never recovered from that body blow and it was downhill from there on in.
After ending the season in disgrace at Stoke, and with Rodgers missing all the targets for the season — top four, silverware, progression in the Champions League — it  would be worrying for a club of Liverpool's standing not to consider the manager's position. The club can't afford to stand still.
Last summer's record transfer spend, the start to the season, the European embarrassment, the end-of-season form and the eventual league position means the odds are stacked against Rodgers now. There is a good chance he loses his job. Many will say deservedly so.
But in many ways Liverpool is a very strange club right now and I'm not convinced changing the manager is the cure all many perceive it to be. Anyone who thinks changing the manager alone will result in trophies and title challenges is living in a fantasy world.
One trophy in nine years, one top four place in six seasons, one season that ended in more than 63 points since 2009, one decent summer transfer window since 2006 — these facts are not solely attributable to Brendan Rodgers.
The failure to purchase players who are ruthless in either penalty area has made the manager's job a near on impossible one.
So it could be that, despite all the suggestions to the contrary, Rodgers can still save himself and win himself another crack at getting it right. All the indications tonight are that his future still hinges on a review with FSG president Mike Gordon. So what can Brendan do to secure a place in the dug out come August?
He needs to outline a clear and enthused plan to the club. That would likely mean fresh faces in the coaching team and a clear strategy in respect of the squad, team and various methods of play. I'm all for being game specific with your tactical plans but the last few months have been alarming.
Rodgers, I think, felt he had to do something extreme to pull this season off and it led to far too much tinkering and rash moves before and during games.
Regardless, I think there are bigger problems and bigger questions.
What do the owners actually want from Liverpool? How seriously does everyone at the club want success? What is the recruitment policy? Who does the recruiting? Why do Liverpool have a reputation for missing their top targets, moving slowly and being tight on wages? What is the strategy for the Academy recruitment and why does it get overhauled every three or four years?
It's well documented that Liverpool's wage bill and net spend leave them realistically fighting for fourth or fifth in the Premier League if they simply copy the rest. Liverpool have to do things differently to beat the system. This season I believe Liverpool copied the rest and tried to build a squad to compete on all fronts. That was always destined to fail.
Liverpool have a big enough budget to have three players on the books earning £200,000 plus a week. This season they have struggled for goals and I don't think that's something you can coach. Instead, you buy talent to provide you with numbers in terms of assists and goals and build your team around them in a balanced manner. Liverpool are building a team and squad that is great in the middle third of the pitch and useless in both penalty areas.
They can have an incredible first 13-14 players but the budget limitations mean you need to cut your cloth accordingly. That means having a smaller squad and sacrificing the domestic cup competitions. It does not mean spending less than the rest on your main group.
Even Chelsea and City can only start 11 players. Liverpool need to have 13-14 European elite players and pad the squad out with cheaper established Premier League players, youngsters and academy graduates.
Focus on the league and the league only. Liverpool need to risk coming ninth to come first and the strategy needs to be discussed publicly from the very top — from the boardroom.
FSG are smart businessman. Liverpool finished second with a small group, lots of goals and complete focus on the league. Surely FSG will recognise that and use that as a template. What's the alternative in the current closed shop at the top of the Premier League?
From the Academy to the boardroom to recruitment to the strategy of the club there needs to be a complete root and branch review and a commitment to collective responsibility rather than the blame being allowed to fall to the feet of one man.
Once that is sorted then by all means discuss the manager's position. But until those things are resolved the manager of Liverpool FC next season, whoever that may be, has no chance of title challenges and trophies.
READ: LOSS OF A LIFETIME IS THE ENDING OF BRENDAN
[rpfc_recent_posts_from_category meta="true"]
Pics: David Rawcliffe-Propaganda-Photo
Like The Anfield Wrap on Facebook