AND so, after all the tearful goodbyes, the mutual appreciation and the predictable, crushing disappointment, the Steven Gerrard farewell tour reaches its final destination. The Britannia Stadium, Stoke.
Of all the magnificent arenas Gerrard has graced in a Liverpool shirt, from Milan to Madrid, Barcelona to Istanbul, it ends here.
In Stoke.
Perhaps it's fitting, given the stench of anti-climax that has hung around this season like a wet dog blanket. Perhaps it was always leading to this, to Stoke, to a showdown with Charlie Adam, a wrestling match with Ryan Shawcross. Perhaps the grim inevitability of a late Adam winner (left foot, deflected, from the edge of the area) is exactly what Gerrard needs to convince him that he's made the right decision, that he doesn't need it all anymore. He doesn't need any more Stokes.
Thanks for everything, lad. Goodbye and good luck. You'll be missed.
Despite what the Gerrard snides, who have been around for the last 18 months and who held a brief ceasefire for a couple of hours last Saturday, might say, he's leaving a massive hole. You don't lose one of the finest players in the club's history (if not the greatest, certainly the one who had the most great moments) without feeling the impact. Whatever his shortcomings at this stage, and they are real and they are unsurmountable, he remains Liverpool's highest goal-scorer this season. That stands as both tribute and indictment.
But this isn't meant to be about Steven Gerrard. This is about what Liverpool as a club, without Steven Gerrard, looks like.
You might be able to replace his goals. You can find a player to take penalties and free kicks. You get everyone practicing their long passes, their tackling and their coin-toss prediction technique.
What you don't have is the one thing this Liverpool team needs above all else. The mentality of a Steven Gerrard. The mentality of a winner.
There have been times over the last 17 years when Liverpool have won football matches because Steven Gerrard refused to accept any other outcome. Not because they outplayed the opposition, or because they got lucky. Because Steven Gerrard sensed the looming prospect of defeat and was terrified by it. So terrified that he wouldn't even look at it. So terrified that he summoned every drop of his strength and his will to chase the storm away, to push on, to drag his team to victory.
It didn't always happen. There were occasions when Gerrard sulked and shrugged and let frustration spill over into helplessness. But it happened enough, and usually when it mattered most.
I look at the Liverpool squad without Gerrard and I don't see anyone terrified by defeat. I don't see anyone with that same desperation to win. Instead, I see a collection of players too easily beaten, in their heads, in their hearts and in their boots.
Is it a reflection of the mind-set of the manager? For all the promise he has shown (and, at varying times, he has shown plenty), he has never given the impression of someone whose only desire is to win. He has never appeared destroyed, enraged by a loss. Rightly or wrongly, at times he seems more concerned with upholding his philosophy, with consolidating the strategy, than with winning football games.
Does it burn, Brendan? Losing to Crystal Palace and Hull and Villa and West Ham and Newcastle? Does it gnaw away at you inside? I hope it does.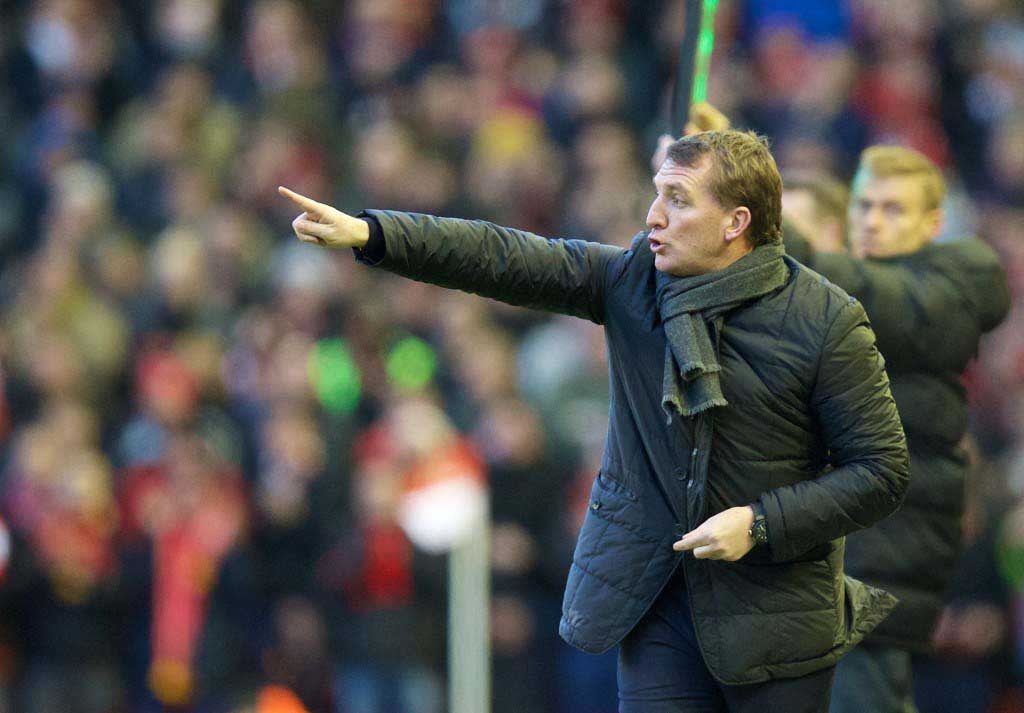 Maybe that's unfair. To be honest, I'm past caring. I just want to see a Liverpool team willing to throw the kitchen sink at their opponents when there are 15 minutes to go and they're facing another defeat. I want them to intimidate. I want teams to know that they're in for the most uncomfortable 90 minutes of their season when they come to Anfield. And if they can survive that, and still come away with a result, then well played.
There was a time when the first thing Liverpool demanded of a player was the right mentality. Did he fit the Liverpool mould? Shankly was a staunch advocate of signing those with a belief and commitment that matched his own. Yeats and St. John. Hughes and Keegan. It became an ingrained requirement, passed on down the line of succession. Of course, mistakes were made. Some flattered to deceive; others couldn't cope with the weight of expectation. But the principle was a sound one. In general, it was clear that if the mentality was right, the player was more likely to succeed. Obvious, really.
Somewhere along the line, it was abandoned. Perhaps the competition for the highest level performers became too intense. Perhaps they couldn't afford to be quite so picky once the days of dominance came to an end. Either way, they ended up on a path that led to Paul Stewart and Stan Collymore, Ryan Babel and Alberto Aquilani. It led to Lazar Markovic and Mario Balotelli.
Rodgers acknowledged it in 2013: "In order to breed the consistency needed to give us success, we need to bring in winners — those with the winning mentality."
He returned to the subject after the Palace debacle last weekend, bemoaning the lack of leaders in the squad; a squad, it should be noted, he has had six transfer windows to shape. What's gone wrong, then? Because something clearly has, be it the scouting, the coaching or individual player development.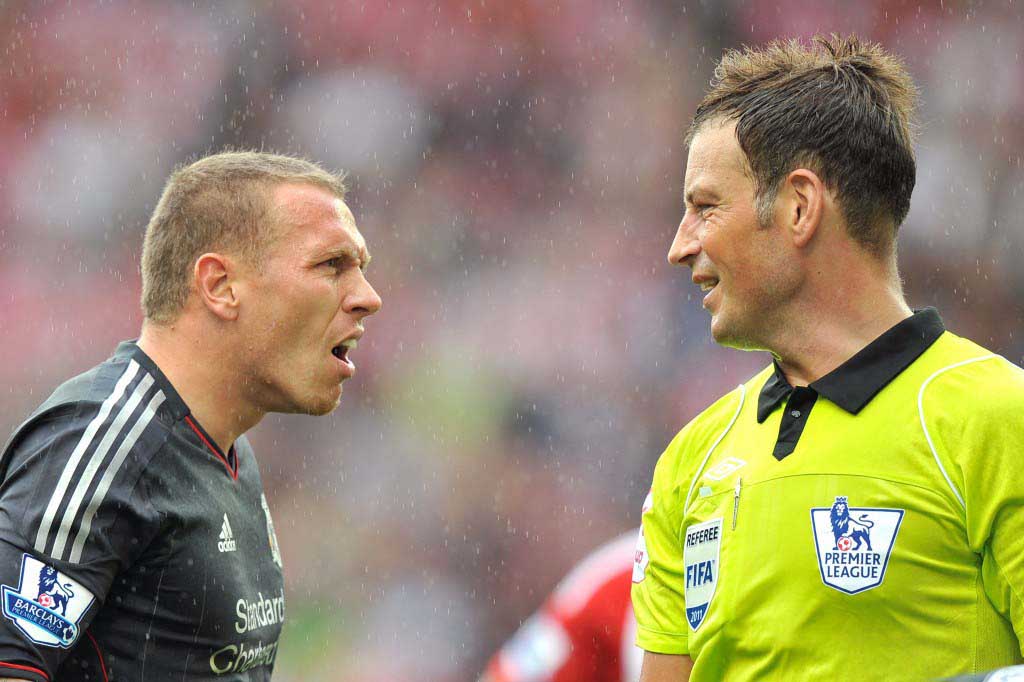 For all the value to be gained from an increased reliance on data collection and analytics, some things can't be measured. Things like character and will-to-win. Things that set a player apart from his peers. Over the last few years there has been a steady drain of those possessing such traits. Kuyt, Bellamy, Carragher, Reina, Suarez, Gerrard. Men of substance. What we're left with, as we've seen with depressing regularity over the course of this campaign, is a collection of nice lads who lack the killer instinct.
There seems to be every chance that Jordan Henderson will inherit the captaincy. A decent enough player, for sure, though one too often toiling on the periphery, to my jaded, overly judgemental eyes. But he doesn't, as yet, give off the aura of a leader. He doesn't grab games round the neck and bend them to his will. He doesn't force his team-mates to aspire for greatness, to strain every sinew to raise their level lest they incur his displeasure. He may grow into it. Gerrard did. But it all seems a couple of years too early.
The lack of viable candidates for the armband speaks volumes. Think back to 2008-09. It wasn't just Gerrard driving Liverpool on, fuelling a title challenge that fell short only at the death. It was Carragher. And Reina. And Alonso. And Mascherano. And Kuyt. And Hyypia. And Torres (2009 Torres, not 2011 Torres). More than half the team. Each of them a captain on the pitch, armband or not. Each of them with the kind of mentality that is now in short supply at Anfield.
https://www.youtube.com/watch?v=72ZpIwQa7NE
We say it every year, but this summer's transfer business is crucial. We need to bring in proven competitors. We need to bring in people prepared to fight tooth and nail for every ball in every game. We need to bring in players that can instil the right attitude and spirit, and who won't shrink when we demand they strive for greatness. Because that's the standard we have to get back to.
Otherwise, we become Roy Evans' Liverpool, capable of delighting but lacking the grit and the spine and the gnarliness to consistently threaten the top teams.
We need to learn, once more, how to become winners, how to behave like winners. Players, manager, owners, supporters, everyone connected with the club. We owe it to Steven Gerrard. We owe it to ourselves.
[rpfc_recent_posts_from_category meta="true"]
Pics: David Rawcliffe-Propaganda-Photo
Like The Anfield Wrap on Facebook