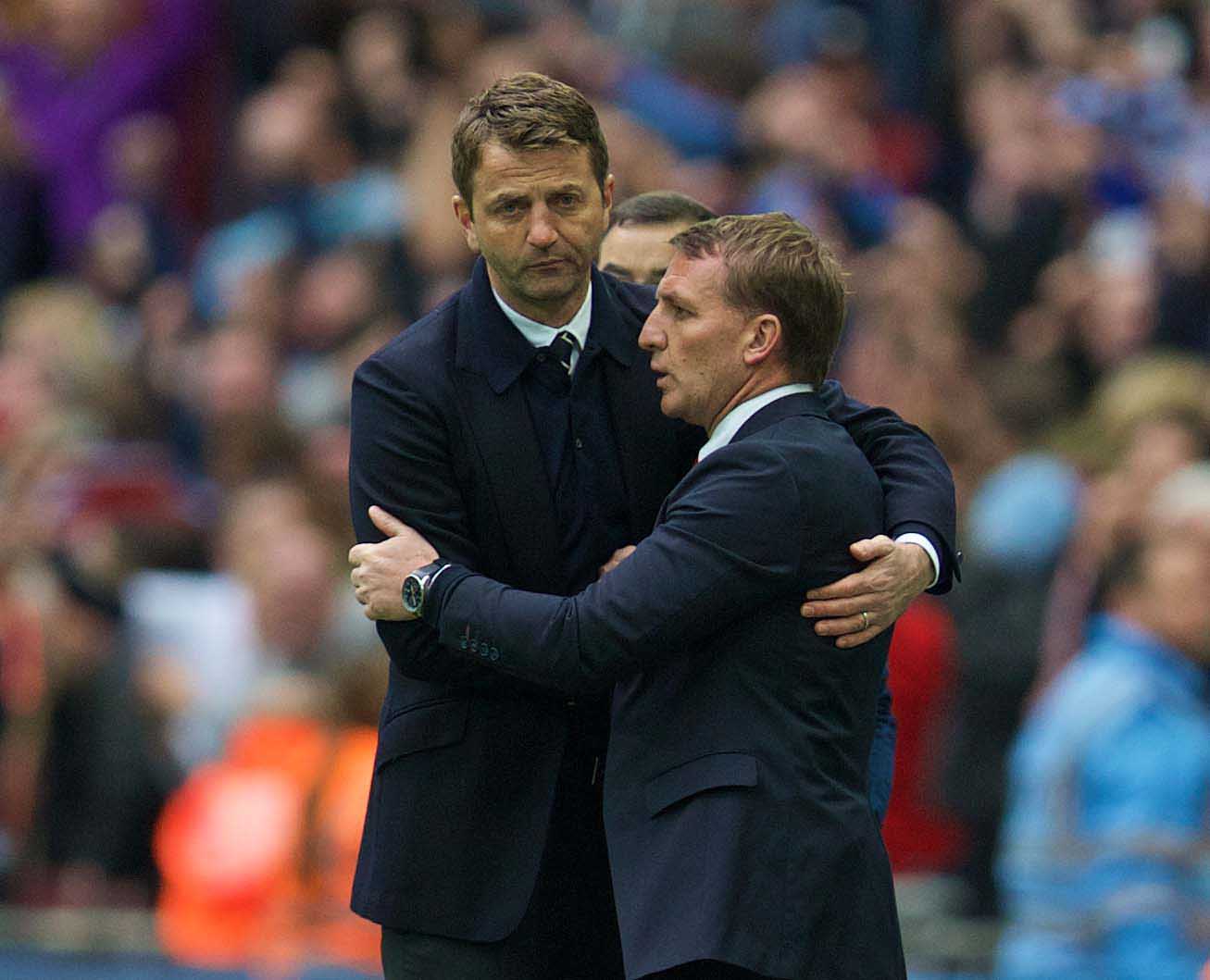 FIRST, a little history lesson, writes REY MASHAYEKHI.
Yankee Stadium, October 2003. The Boston Red Sox are playing their hated rivals, the New York Yankees, in the semi-finals of the Major League Baseball playoffs. It's game seven of a seven-game series to determine which team will advance to the World Series to play for the title — a title that the Red Sox haven't won in 85 years.
In the eighth inning, with the Red Sox defending a 5-2 lead, Boston manager Grady Little comes out to the mound to check on his tiring ace, Pedro Martinez. One of the best pitchers of his generation, Martinez waves off the gaffer's concerns and stays in the game. He proceeds to give up three runs; the Yankees tie the contest and go on to win it in extra innings, advancing to the World Series. Boston's season is over.
Soon after, the Red Sox management — a group led by owner John Henry, chairman Tom Werner, president Larry Lucchino and general manager Theo Epstein — decide not to renew Little's contract, effectively sacking a manager who had taken them ever so close to ending their 85-year title drought. Considered a bold, potentially misguided move at the time, the Red Sox would go on to beat the Yanks in the semis the very next year — eventually winning the World Series and ending that drought at 86 years.
Fast forward to Liberty Stadium, May 2012. Liverpool Football Club are playing Swansea City in the final game of the Premier League season. Three months earlier, manager Kenny Dalglish — a colossal, totemic figure in Liverpool's past and present — had ended the club's six-year trophy drought by leading Liverpool to victory in the League Cup final.
But Liverpool go into the game against Swansea in eighth place in the Premier League. A crop of expensive new signings — Andy Carroll, Stewart Downing, Charlie Adam and Jordan Henderson — have failed to deliver. Liverpool have looked staid and predictable all season long, having scored only 47 goals in 37 league games. Swansea defeat them 1-0 thanks to a Danny Graham goal in the 86th minute. Liverpool's season is over; they finish four points behind Everton.
That summer, the Liverpool management — a group led by owner John Henry, chairman Tom Werner and managing director Ian Ayre — decide to relieve Dalglish of his duties, citing "disappointing" results in the league. Considered a bold, potentially heretic move at the time, the Liverpool hierarchy replace Dalglish with Swansea manager Brendan Rodgers.
Within two years they finish second in the Premier League, qualifying for the Champions League for the first time in five years and coming three points shy of ending their 24-year title drought.
Which brings us to Wembley Stadium, April 2015. Liverpool lose to Aston Villa in the semi-finals of the FA Cup. We all know what the season's consisted of so far — summer departures, autumn injuries, signings that have failed to deliver as promised and one of the worst league starts in the club's history.
Having come so close to glory the year before, the club are now are fifth in the Premier League, seven points behind Manchester City with a game in hand. Champions League qualification, while not implausible, remains unlikely. Liverpool will end the season trophyless.
This summer, as they have on numerous occasions before, the men who run Liverpool Football Club will evaluate their team's performance. At that point, they will have a decision to make, and if the past has taught us anything as far as the way these men conduct their business, that decision will come down to two questions that they will set about answering as objectively as possible:
Did Liverpool Football Club — given the objectives set for the club at the beginning of the year and the consequent results achieved — perform to a satisfactory level in the 2014-15 season? And considering those results and their accompanying on-field displays, is Liverpool Football Club heading in the right direction under the current setup?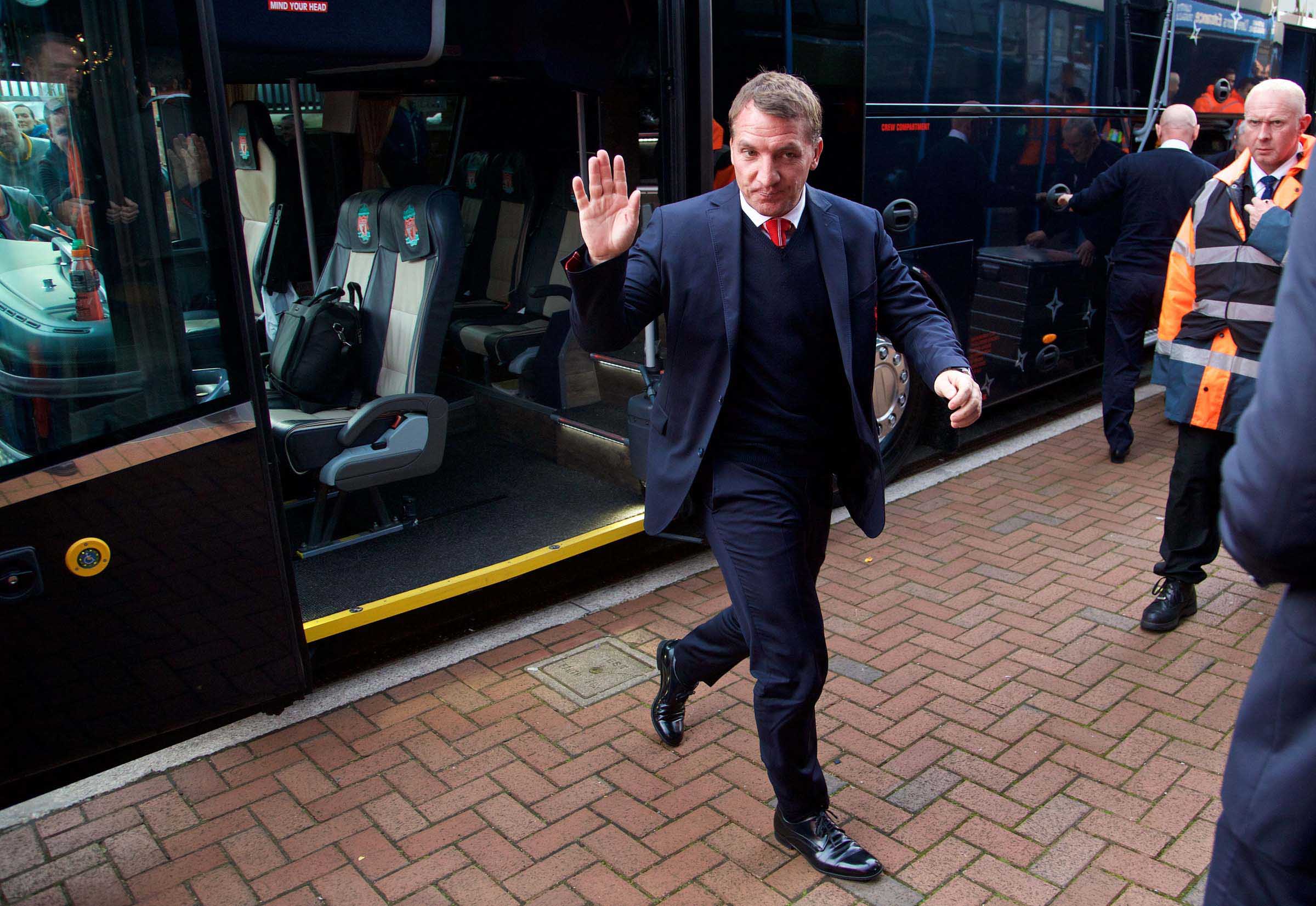 I've always considered myself a huge supporter of Brendan Rodgers. I admire his philosophy of football; the way he sets his teams up to play and the manner in which his sides generally approach games. He's proven that he's capable of taking Liverpool to the summit of the Premier League — coming one victory away, over the course a 38-game season, from winning the title empirically proves that. As a manager, Brendan Rodgers made me dream, and I'm not the kind of supporter — nor do I believe Liverpool to be the kind of football club — willing to toss that sort of thing away when things don't go as planned.
But those questions. Those big, lumbering questions that will hang over this season at the end of the year; questions that won't go away, questions that will need answering.
Over the past 12 years, the men who will be answering those questions having proven themselves very serious when it comes to determining the future of their organisations. They allow no room for sentiment, and never allow themselves to settle for anything less than the desired outcome. Success and failure isn't purely measured through things like trophies and victories (though they certainly help); they're dictated by whether the organisation performed up to expectations, and whether such expectations could be better served by a change in leadership.
The impetus for this reflection, of course, is the defeat to Villa in the FA Cup semi-final. Because it was so disappointing. Because it came so short of expectations. Because, not for the first time this season, Liverpool came up against a massive occasion and found themselves simply unable to deal. Because, for all of Brendan Rodgers' strengths as a manager — tactical flexibility, a man-management style built on unwavering confidence and belief in his players (most of them, anyway), and a general philosophy and approach to football capable of yielding some awe-inspiring, absolutely gorgeous performances — it's apparent at this point that there are some very real, potentially fatal flaws as well.
How else can you justify the ceaseless tweaking that saw Liverpool roll out three different systems of play against Villa in under an hour — despite the fact that the 3-4-2-1, while shaky at times, had seen us grind our way (as one often must in a cup semi-final) to a 1-0 lead? How else do you explain replacing Lazar Markovic — a talented young player who, while underwhelming, hardly deserved yet another unceremonious halftime hauling-off — with a player in Mario Balotelli whom the manager appears simply unable to make his mind up about?
And while anyone could see the rationale in moving the invisible Steven Gerrard back into a deep-lying role in midfield in order to get him on the ball, was there anything more frustrating than seeing Rodgers tactically turn the clock back to the dismal days of this past autumn? In terms of both overall approach and the personnel on the pitch, the 4-5-1 that Liverpool rolled out to start the second half — Skrtel and Lovren at the back, Gerrard in a holding role, Coutinho shunted out wide and Balotelli floating around up top — was virtually the exact same setup that had brought about the aforementioned, atrocious start to this season.
Hence, it was no surprise when Villa went up 2-1; we all could see it coming. Gerrard, hung out to dry, getting bypassed at will in midfield. Liverpool with no answers, Rodgers with nothing left to change. Every club must deal with injuries, every club invests in signings that don't reap immediate dividends. But it is Liverpool — having once more lost a winnable contest to an inferior team simply better prepared than them– who are slipping ever so closer to a truly lost season
These are the sorts of issues that will now surely bring about questions regarding whether Liverpool are heading in the right direction under their current management. We know, in all likelihood, what the answer to the first question to be posed at the end of the season will be; it's the second question that will now come under increased scrutiny.
Circumstances being what they may, Liverpool have experienced enough setbacks in the pursuit of their greater goals as a football club this season that's its worth asking whether things are truly heading in the right direction under this manager.
It is a question, we can safely assume, that the shrewd men who run Liverpool Football Club will be posing as well.
As in 2003 and 2012, the odds are that Brendan Rodgers, as manager of Liverpool Football Club, will find himself accountable to the answers provided by the administration of John Henry and Tom Werner.
Because irrespective of what you or I or any Liverpool supporter around the world may think, this season has almost certainly not lived up to their expectations. And there are other men out there — men in Dortmund, men in Naples, men in Madrid; men who know football, and what it takes to win at the highest level of the game — who they could very well turn to in Brendan Rodgers' stead.
[rpfc_recent_posts_from_category meta="true"]
Pics: David Rawcliffe-Propaganda-Photo
Like The Anfield Wrap on Facebook