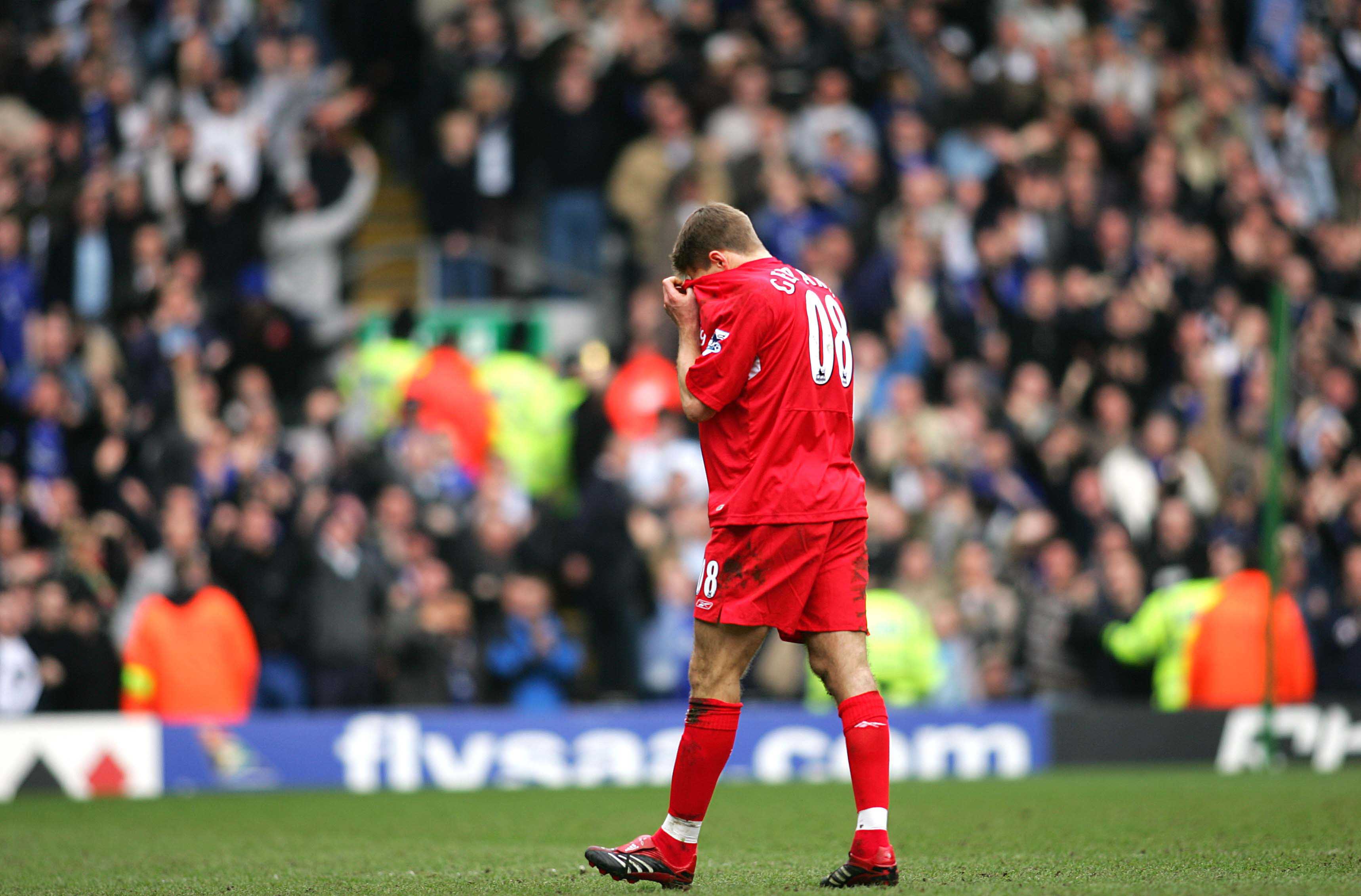 THE Reds beat Everton 3-1 at Anfield in the 203rd Merseyside Derby nine years ago today.
It's a game that always comes up in conversation, this derby, mainly because of the Evertonians in the Anfield Road celebrating like they'd won the World Cup. What had happened in reality was Steven Gerrard had been sent off on 18 minutes, red carded after first — stupidly — kicking the ball away and seconds later second flattening Kevin Kilbane with a mistimed two-footed challenge.
Steven Gerrard getting sent off in a big game against one of our rivals…where have we heard that before?
It was the sixth dismissal of his career and after trudging off with his face buried in his shirt — and avoiding eye contact with boss Rafa Benitez — he watched the next 72 minutes on a monitor as his team-mates bailed him out — and transformed the premature celebrations in that corner of Anfield Road into a moment of derby day gold.
Following Gerrard's dismissal, Liverpool scored twice in three minutes through a comedy Phil Neville own goal and a classic finish from Luis Garcia.
Tim Cahill headed one back but Everton had Andy van der Meyde sent off after 72 minutes for an elbow on Xabi Alonso and a superb strike from the pony-tailed Harry Kewell in the 84th minute sealed the win.
"It's not very often I'm the villain," Gerrard said after the game, "but the lads were all heroic, every one of them."
Benitez said: "Perhaps Stevie can learn from this experience so that it does not happen in a big game, like a one-off FA Cup match or a World Cup game. We must learn, Steven and all the players, that you can play with the brain as well as the heart."
It was a bit more heart than brain last Sunday….
LIVERPOOL: Reina, Finnan, Hyypia, Riise, Carragher, Kewell, Gerrard (c), Garcia, Alonso, Sissoko, Crouch.
League table: March 25, 2006
[rpfc_recent_posts_from_category meta="true"]
Pic: PA Images
Like The Anfield Wrap on Facebook