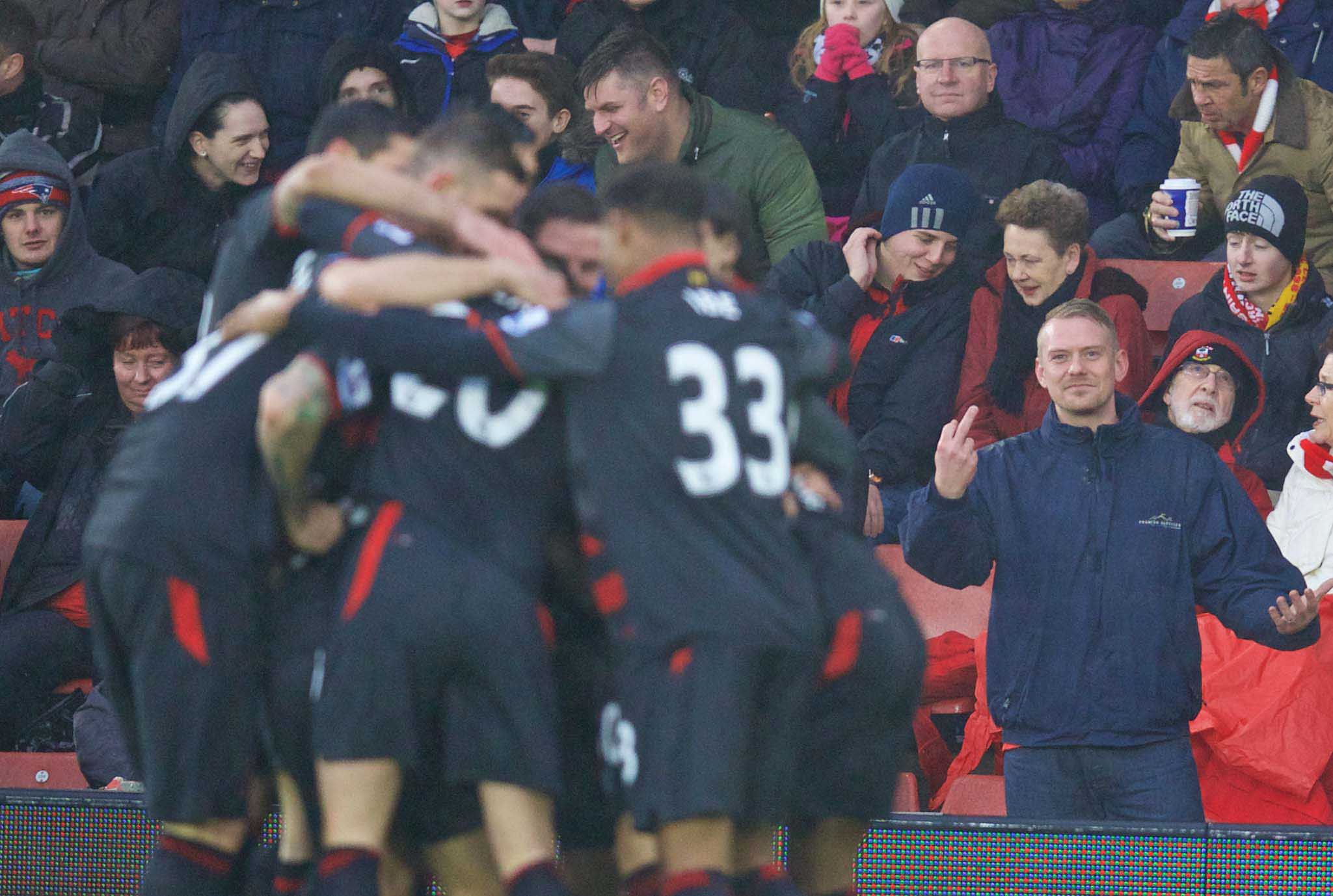 WALKING around the ground in the teeming rain, the absolute teeming fucking rain, after the game there was this enormous buzz of the Red support leaving the ground, songs echoing around, smiles wide. The Reds are coming up the hill, clambering up, dust smeared faces, straining every sinew, hands and arms cut to ribbons but there, still there scrabbling and hauling themselves right into contention for a third or fourth placed finish. It's been work, it's been graft, it has been exhausting, but after this weekend's work they have themselves slap bang in the midst of everything.

For the collective effort of will since Manchester United away they deserve it. Liverpool have worked their way into genuine contention through the winter's wind and teeming rain. They've shown a relentless desire for victory and a heart for battle. Today was no exception.

They were, frankly, downright fortunate to get in at half time ahead, but having done that their second-half showing had more than enough sense, more than enough grit to be able to say those lads deserve to take all three points home with them.

Let's not kid ourselves — the first half lasted for about three hundred hours. And I think I looked at the scoreboard every 10 seconds or so in the 27 minutes that followed half time until Sterling settled both the matter and my nerves.

Goals change games, especially early goals. They mean a game can settle into a false pattern. Coutinho's outrageous Yeboah-surpassing screamer put Southampton even more on the front foot in the early going than one would have expected. They were impressive and turned Liverpool around repeatedly, posing Liverpool's unorthodox shape more problems than any side has managed. In the absence of Sakho Southampton pressed high and kept Liverpool boxed in, Can slightly neutered by starting on the left, Lovren unable to play out as smoothly as either Can or Sakho. Liverpool asserted some control after about 20 minutes through the excellence of Allen.

There will always be discussion of Joe Allen in this side, but his performance today was everything he does well and then some. He got the Reds in the game and kept them there. It's probably his best game in red and he should go to bed tonight knowing the three points belong to him as much as they do to anyone.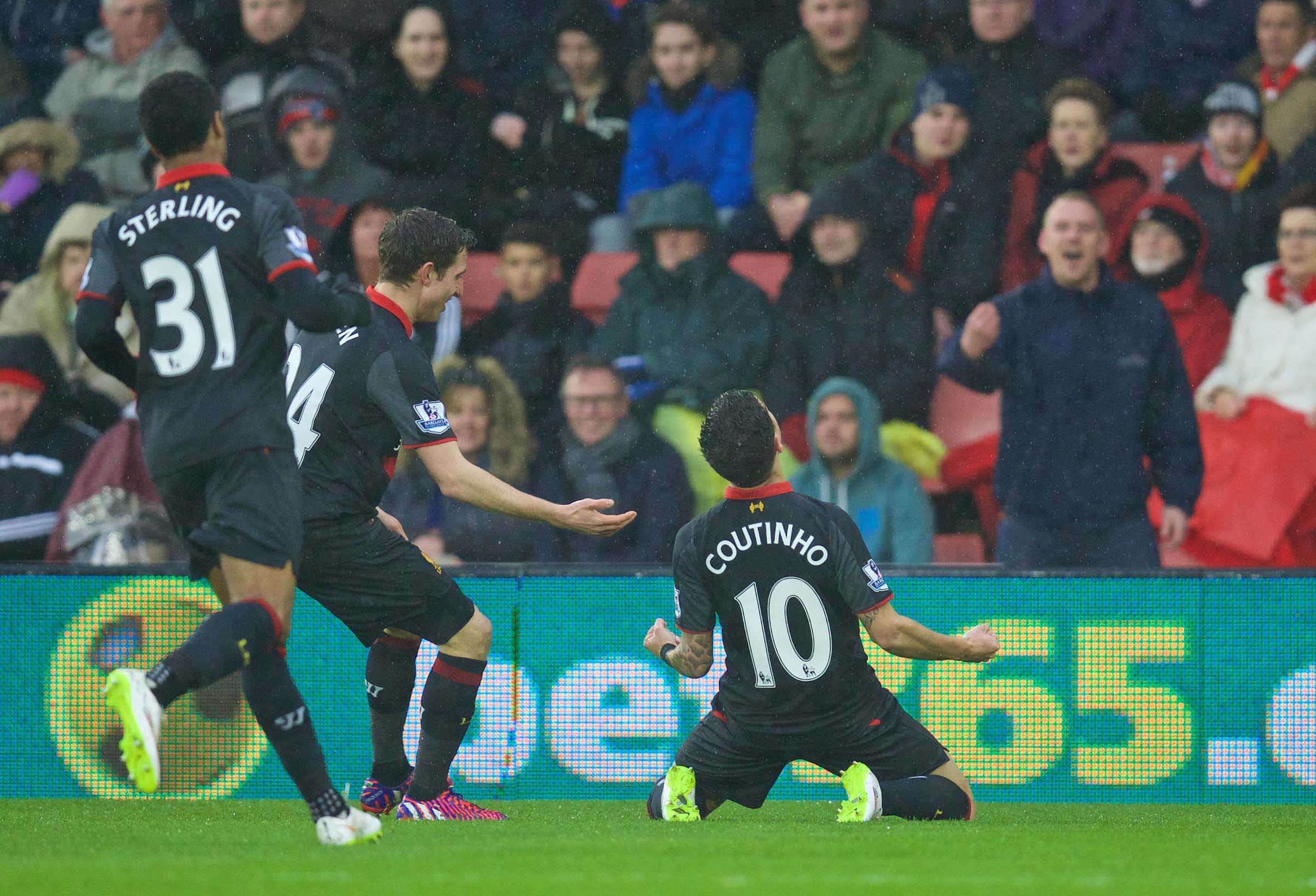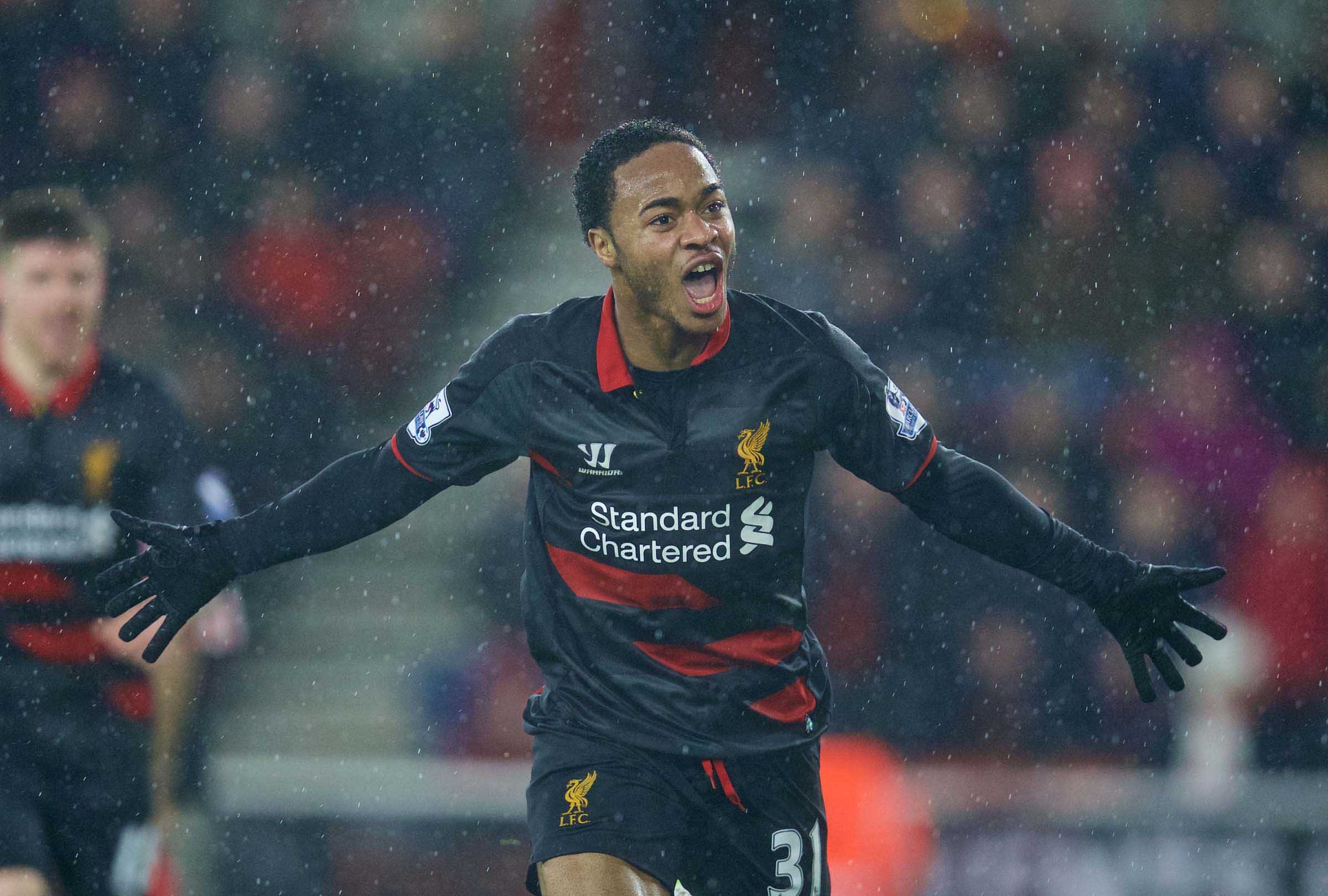 I had been excited by the selection. The wingbacks so much more wing than back, but Southampton getting Liverpool on the backfoot, and Liverpool struggling to hold the ball up, meant they were vulnerable, especially Markovic. The manager made the right change at half time, again getting an exposed player off the pitch.

Coutinho was Liverpool's brightest attacker, undermining my amateur, ill-informed sports science thinking he needed a game out. Sterling toiled, and while he did get his reward the feeling persisted Liverpool could have done with a more orthodox presence up front first half.

Bar one loose punch — and despite his kicking coming under close examination — Mignolet did very well and Skrtel improved as the half wore on. After the break his best work came. Southampton weren't getting as close to Mignolet's goal though his handling was excellent.

You'll remember the opening goal, you'll remember it for the rest of your days. You'll probably forget the grit one day, but this obstacle course of a season which may just have a happyish ending now some way, somehow, has been built on grit, on the notion of refusing to tolerate defeat. It's an impressive Liverpool side this. It might not stir the soul but it finds ways to settle the nerves.

Driving home through the teeming rain, the absolute teeming fucking rain, apart from lamenting the mismanagement which had led to us being short of post-match celebratory wine we're talking tables and runs. No defeats in 18 games in 90 minutes in all comps since United.

Walk around those lads. We're coming up the hill, singing and screaming. Whatever happens from here us and these lads aren't going to go quietly.
9 – Only Fraser Forster (12) and Ben Foster (10) have kept more PL clean sheets than Simon Mignolet (9) this season. Rebooted.

— OptaJoe (@OptaJoe) February 22, 2015
8 – After the Boxing Day fixtures Liverpool were 10 points behind Man Utd; they have now cut the gap to two points. Charge.

— OptaJoe (@OptaJoe) February 22, 2015
5 – Liverpool have kept five clean sheets in a row away from home (in league competition) for the first time since 1985. Improvement.

— OptaJoe (@OptaJoe) February 22, 2015
[yop_poll id="32″]
[rpfc_recent_posts_from_category meta="true"]
Pics: David Rawcliffe-Propaganda
Like The Anfield Wrap on Facebook