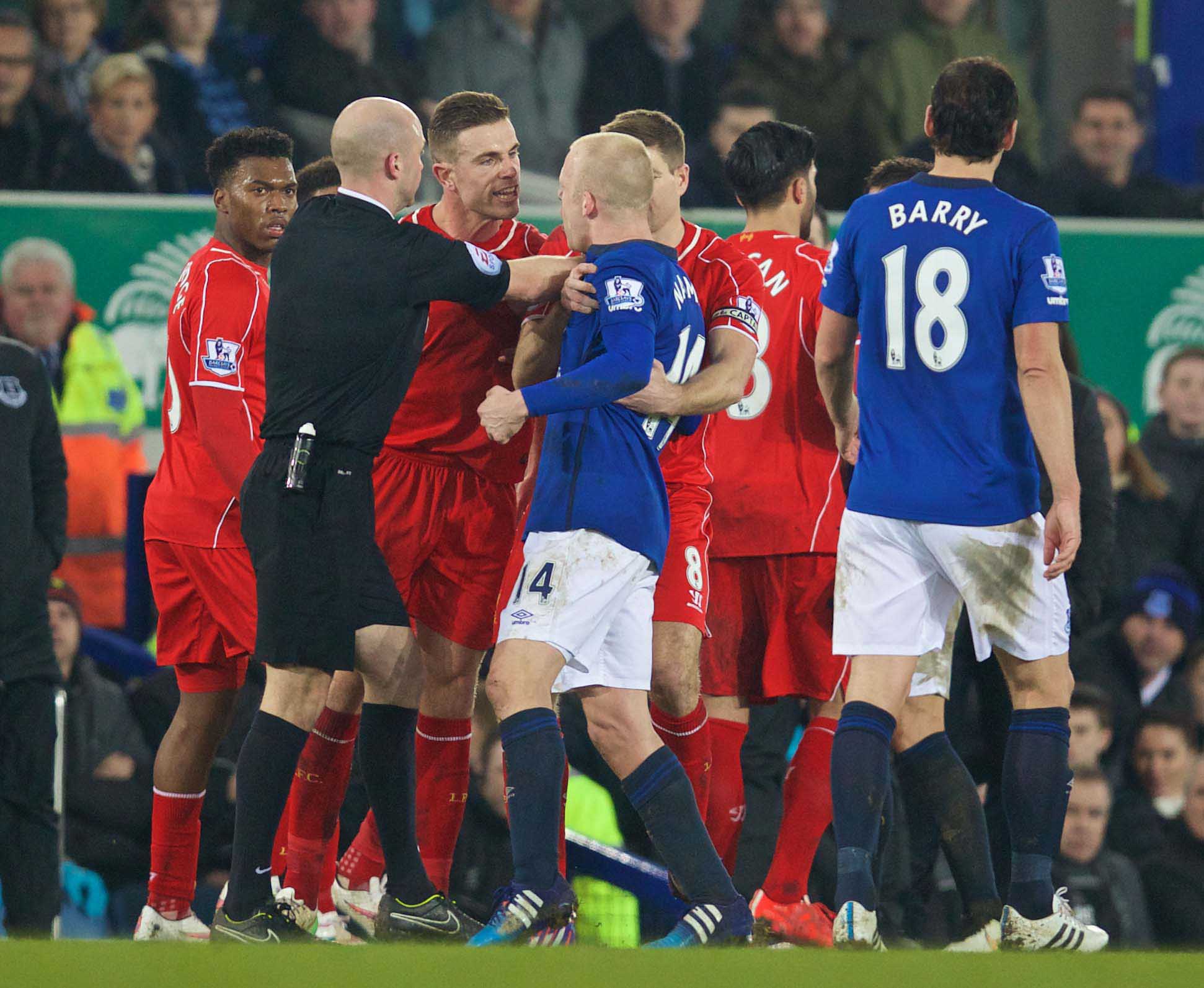 WALKED in. Told emphatically how I stink of booze. That said the Reggie Watts number from 45:33 reimagined for LCD Soundsystem's last ever gig was playing. Swings and roundabouts therefore. If that could soundtrack almost everything I ever do that would be practically perfect. I'm that guy, like it or not.
Probably do stink of booze; been out all day drinking about Liverpool's emphatic win at Goodison Park. The day had everything but the actual emphatic win. All the other football stuff was in our favour, bar the emphasism. Both credit and debit has to go to Roberto Martinez and him setting his Evertonians up. First half their 4-3-3-0 system stopped Liverpool from getting going brilliantly. That's to his credit. It is also to his debit. Everton went into a home derby with no interest in being ahead at full time.
Oh. The Ship Song now by Nick Cave. Splendid.
In our book about last season I wrote at length about Martinez and Rodgers being the sort of managers who locked horns in a 3-3 and both were looking to make it four. By the time today's football match had 80 minutes on the clock, neither wanted to see it go 0-1 or 1-0. Neither wanted to see that happen. If you stake your game on getting through it, as Martinez had, then seeing a late goal kills you. If you are suddenly a man whose priorities are fourth place, as Rodgers is, then you take the tough away point and look at Tuesday's six pointer against Spurs.
This is the reality these idealistic men have been left with. Quite the contrast from the autumn of 2013. Football, a constantly fluid thing. Sometimes it flows against you. Rodgers and Martinez can commune on that. This is what football can do to these men. This is what we do to these men.
It's what we do to these players too. Scare them away from failure. Intimidate around gambling for success. It's fascinating Liverpool's best player was arguably Jordon Ibe, their most inexperienced and naive. Every time he got the ball he was bright as a button, unburdened by reality, determined to impress.
Other than Ibe too many Liverpool players looked battle weary. A ton of games that just won't relent. The exacting rhythm I expect Liverpool to inflict upon Everton just didn't come. In part because of Everton, but Liverpool also need to look inward.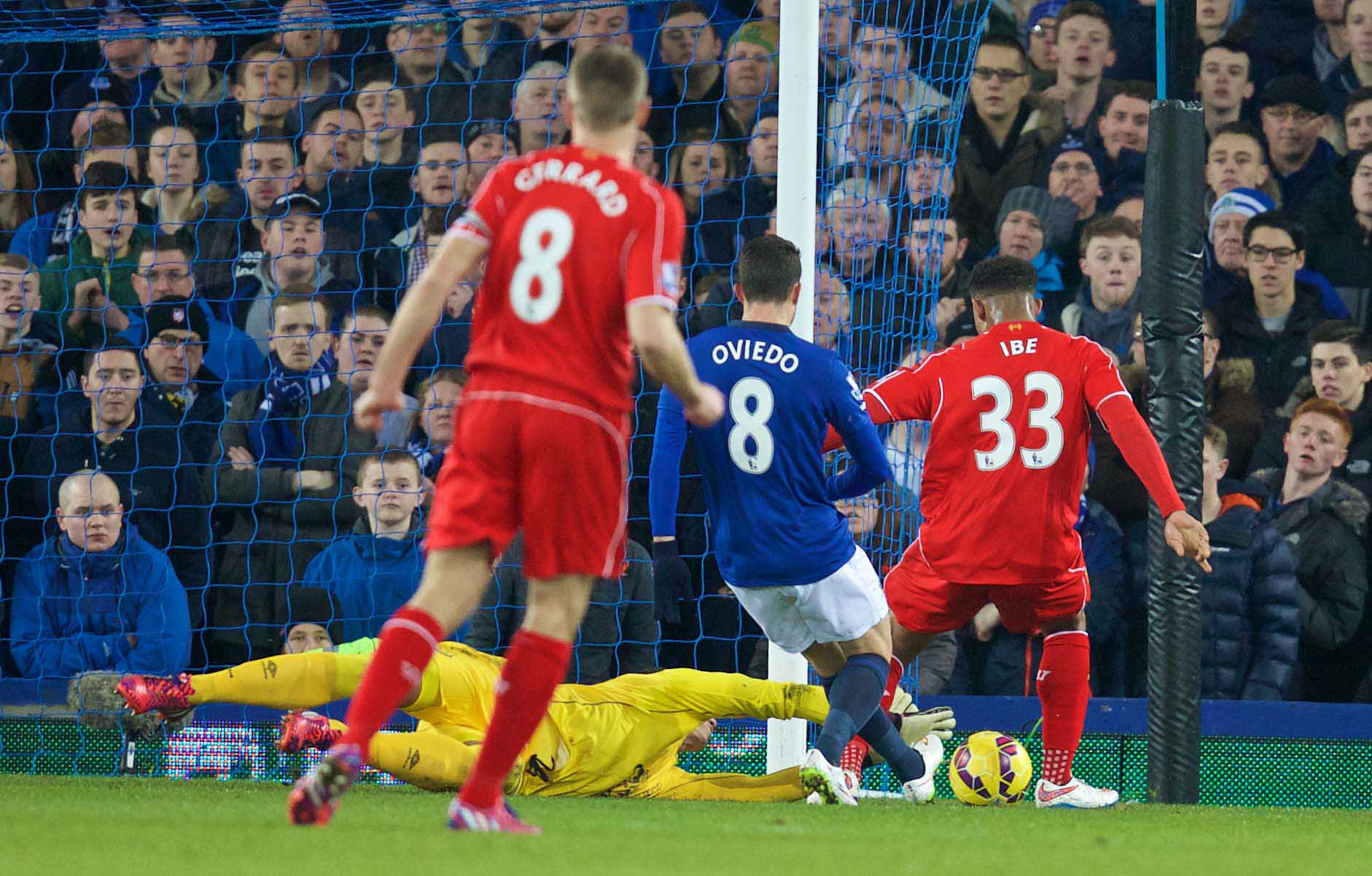 The entire atmosphere was strangely subdued. The Old Lady threatened to rock but she barely rolled. In the away end it was a disappointment. I want to be intimidated by Everton. They growled but never barked. Also battle weary.
FALLINLOVE2NITE. Prince and Zooey Deschanel.
Lucas going off hurt Liverpool, though Allen did OK. Henderson and Gerrard both under performed. The former too desperate for battle, the latter watching a football match pass him by. It was painful to see. Increasingly the feeling persists that LA Galaxy's gain may be no bad thing. Because Brendan Rodgers almost certainly did the right thing keeping him on. We can try and speak about football scientifically, but the game remains one of the blood and the bone. Gerrard is an influence in the dressing room, on the training ground. To take him off at Goodison chasing one goal and protecting a 0-0 may be empirically right, but the manager needs to be able to front that decision on Monday morning. He also needs to be to front it when Gerrard is Liverpool's top scorer this season. We don't like this. I don't like this. but it isn't my job. I don't see these lads on Monday morning. Nor do you. Remember that before ranting and raving. Remember the story about Liverpool players all sticking up for Pelligrino in 05. He stank the place out. He was directly responsible for goals being conceded. Lads stuck up for him. Now imagine Ste Gerrard who isn't responsible for a thing, is top scorer and nearly opened the scoring twice. We want a grown up conversation? Imagine a grown up world. It's a workplace.
Werk Pt 2. Lizzo. Oh yes. Big girl, small world.
Liverpool's back three appeared to acquit themselves well. Moreno feels a little too blunt for this side. Coutinho looked injured. Sterling looked shattered. Liverpool banged on the door, Everton worked themselves into the ground. Barry got a ninety which is far madder than Gerrard's. Still. Workplace.
In the end there wasn't enough of anything in the football match. A damp squib at 1730, not the riot the police warned of. Everyone walked out. Neither happy nor sad. No one devastated. A season in front of everyone. Heartbreaking that in a sense. I expected goals. I expected drama. Steve Gerrard late winners. Liverpool dominance. I expected red wave after red wave. Instead we got the run of the mill. And I'm now home, on a Saturday night when I should be in excelsis deo. Tops off about how much better Liverpool are than Everton.
When the Reds draw we all draw. Tops resolutely on. Someone's won somewhere. Any ideas?
[yop_poll id="28″]
[rpfc_recent_posts_from_category meta="true"]
Pics: David Rawcliffe-Propaganda
Like The Anfield Wrap on Facebook