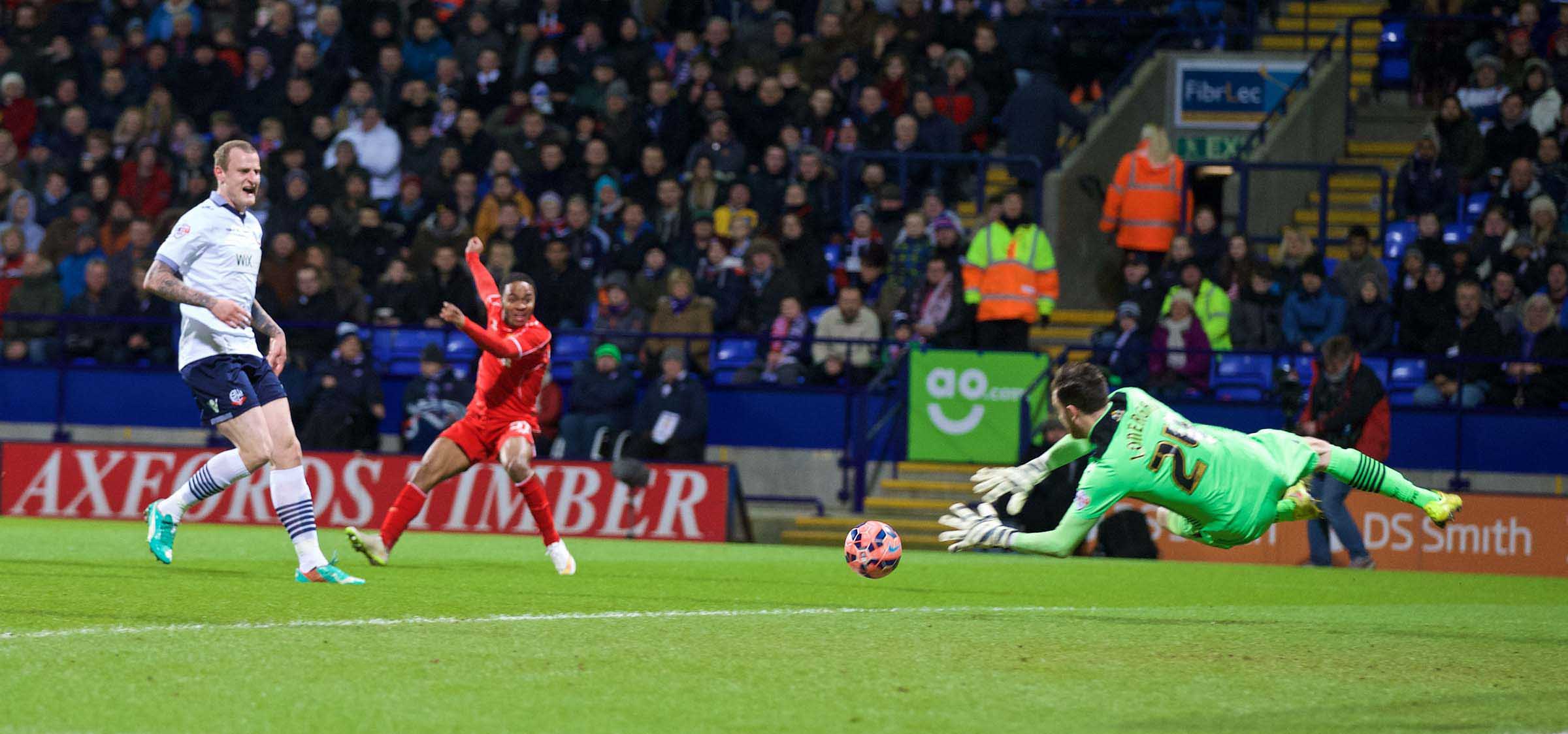 WELL we got there in the end. History is written by the winners and stories are changed reflecting results. With five minutes to go in normal time  I was wondering how such a talented squad performing so well couldn't manage a goal in 175 minutes against a Championship side. Ten minutes later we were singing about Wembley. Football.
Football reality is viewed differently by different people and at different times. A neutral watching will probably have seen a superior team piling on the pressure, leading to an inevitable late breakthrough. The Liverpool fans around me had decided we'd never score. Now you look back and remember the woodwork banged more times than John Wayne's gun. At the time it felt the final ball was lacking. The sharpness not quite there. But Liverpool win and, instead of cursing attitude, selections and substitutions, well, maybe we weren't so bad after all.
Each Liverpool fan I spoke to had a different idea of how many we should rest and who they should be. The modern football fan has become an expert in tactics, finance and now sports science. The fella paid to make the decisions went for two changes in central midfield. Neither of those he brought in played well, but I don't feel this is where the game was nearly lost or eventually won. They didn't appear to have the front line to trouble us, the midfield to control a game nor the backline to keep us out. Feeney looked the most lively, yet his teammates clearly hate his guts. Their centre halves looked capable of heading it away all day, but surely could be got at with pace. They simply, injuries taken into account, didn't have anyone who looked any good at the football. Yet approaching 60 it was still 0-0, before a soft penalty which can be avoided means we are somehow losing to a team we never should be.
Rotation is often seen as a balance between talent and burnout but often not considered is the mentality of the stars you pick. Markovic, Moreno, Sterling and Coutinho would get in anyone's best 11 at the moment, and were picked based on their quality to ensure a greater chance of progression, yet they all seemed to a varying degree to be playing within themselves, conscious perhaps of fixtures to come. Coutinho plays in these games a bit like he can't work out what all the fuss is about, but will have a go anyway. Sterling a bit like he can't quite work out how good these lads he's playing are. Overestimating them one minute, underestimating them the next. Would we have been better with a few more lads with a bit to prove? Maybe, maybe not.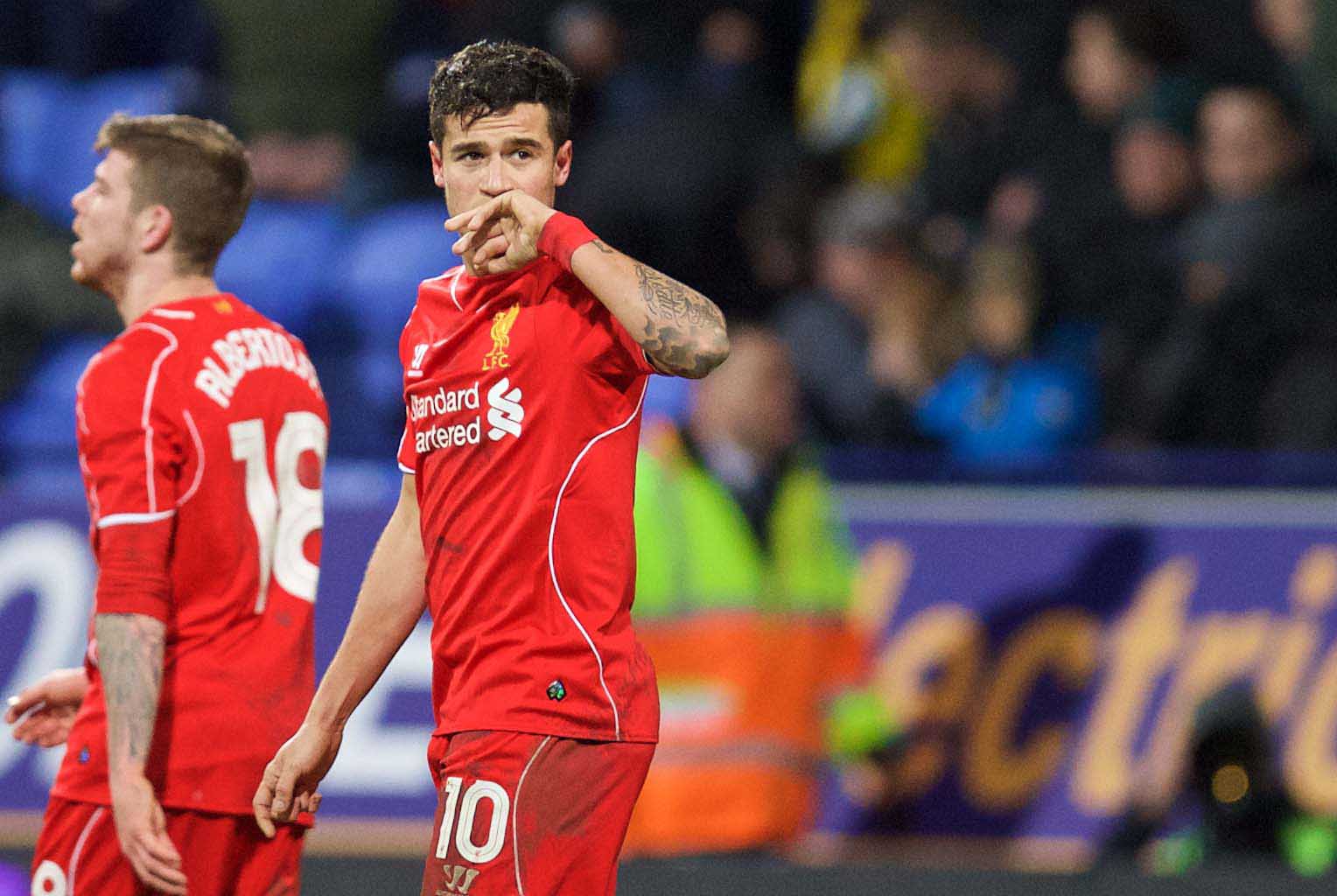 A winning manager is always right anyway. Although my theory in this may have been tested on 65 minutes when Fabio Borini was brought on ahead of Daniel Sturridge when we needed a goal. It may have been slightly earlier than he planned on bringing Sturridge on, but I can't see how five minutes makes a massive difference in his legs, when there is a risk of an extra 30 anyway. It seemed a bizarre decision favouring pre-game logic over present time actuality. But a winning manager is always right.
He won because a gorgeous man played a gorgeous pass and Sterling finished smartly. Emre Can had pushed into midfield once Bolton had been reduced to 10, following the most ridiculous 'on a yellow' challenge I've ever seen, and played with promising levels of authority and composure. He won because Liverpool showed a steely determination to get it done in 90 once the equaliser had been found. He won because Philippe Coutinho, despite not altogether knowing what the hell is going on, has pure magic in his boots.
The narrative is written based on the result. But despite this I guess it's my duty to reflect concerns. Sturridge's touch was off when he was on, suggesting he might need a little bit longer than we wished to get back to full flow. Lallana went off injured after again failing to impose himself. And there might be some tough decisions ahead on the captain if he continues to look like he's playing a different game to everyone else. But we'll leave all that until Saturday. A day where talking about tactics is for wools.
A winning manager is always right. And when the Reds win, we all win.
[yop_poll id="27″]
[rpfc_recent_posts_from_category meta="true"]
Pics: David Rawcliffe-Propaganda
Like The Anfield Wrap on Facebook