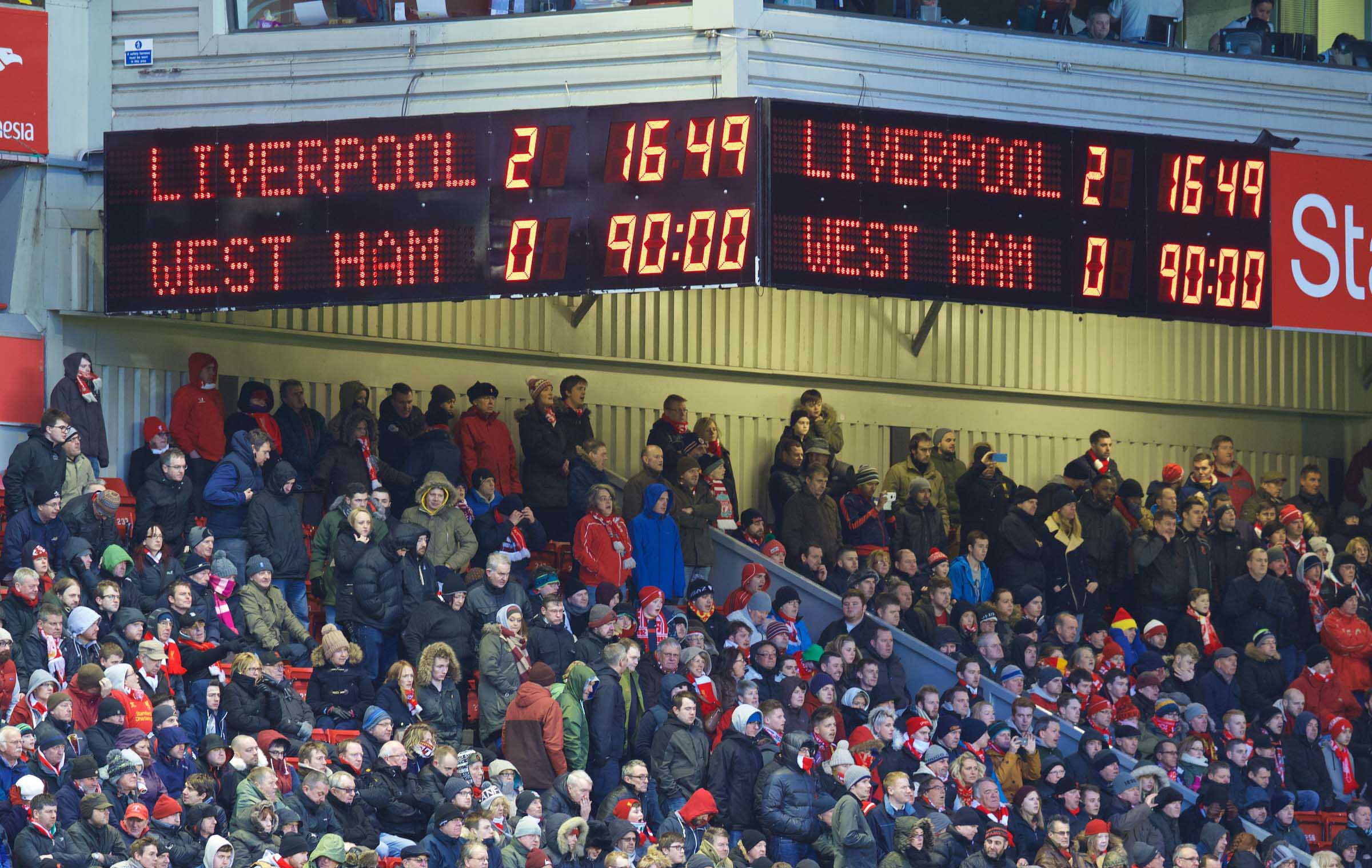 FOOTBALL shouldn't really dictate life but when you're in you're in. And on the back of what felt like a significant win – and a significant moment in getting  a fit and firing Daniel Sturridge back on the pitch – I had a cracking bevvy on Saturday night and a boss weekend in general.
Had we lost I know it would have been different.
Enough time has passed between now and 5pm Saturday for events at Anfield to be viewed a bit more objectively. And objectively it was good but not great; good enough to win, good enough to beat a team that, this season at least, has matched Liverpool blow for blow, but not the champagne football this group of players is capable of. Nevertheless, it was a seventh place six pointer, if such a thing exists. And it's Liverpool now with a foot on a claret forehead.  Next target — Spurs.
West Ham's record this season is remarkably similar to Liverpool's. The Hammers have lost the same number of games — seven – they've conceded the same number of goals — 27 — and they've outscored us by two — 35 to 33 in 23 games.
So the result — and seeing Daniel Sturridge so clinically demonstrate what has been missing for Liverpool in terms of movement, intelligence, occupying of defenders and dead eye finishing — was what it was really all about. That and the sublime skill and remarkable vision of Philippe Coutinho (what a ball for the first, what a ball). That and that and Mamadou Sakho. That man is a beast of a defender. And not only does he defend, he puts Liverpool on the front foot. Forget how his frame and his gait make him look and concentrate on what he actually delivers instead — he threads some great balls. And if great balls aren't on, he brings it out. One of my favourite moments  of the game was when he steamrollered through West Ham players from one half to the other. He was pushing, shouldering, striding — some might say it wasn't pretty but it was great to watch. He'll make the odd mistake — the way he plays makes that inevitable and where he plays means it could be costly. But it's worth it. It's definitely worth it.
So there's that, that, that and there's Sterling — great finish (eight for the season now), looking liberated when dropped deeper once Sturridge was introduced, megging players, skinning players, looking like a star. And there's Mignolet. He's over his confidence crisis. He's better. There are keepers out there with more ability better suited to what the manager wants — and Liverpool could and should have tried to buy them in this window — but this is a more convincing No.1 than just a few short weeks ago.
A great cameo from Ibe deserves acknowledgement too.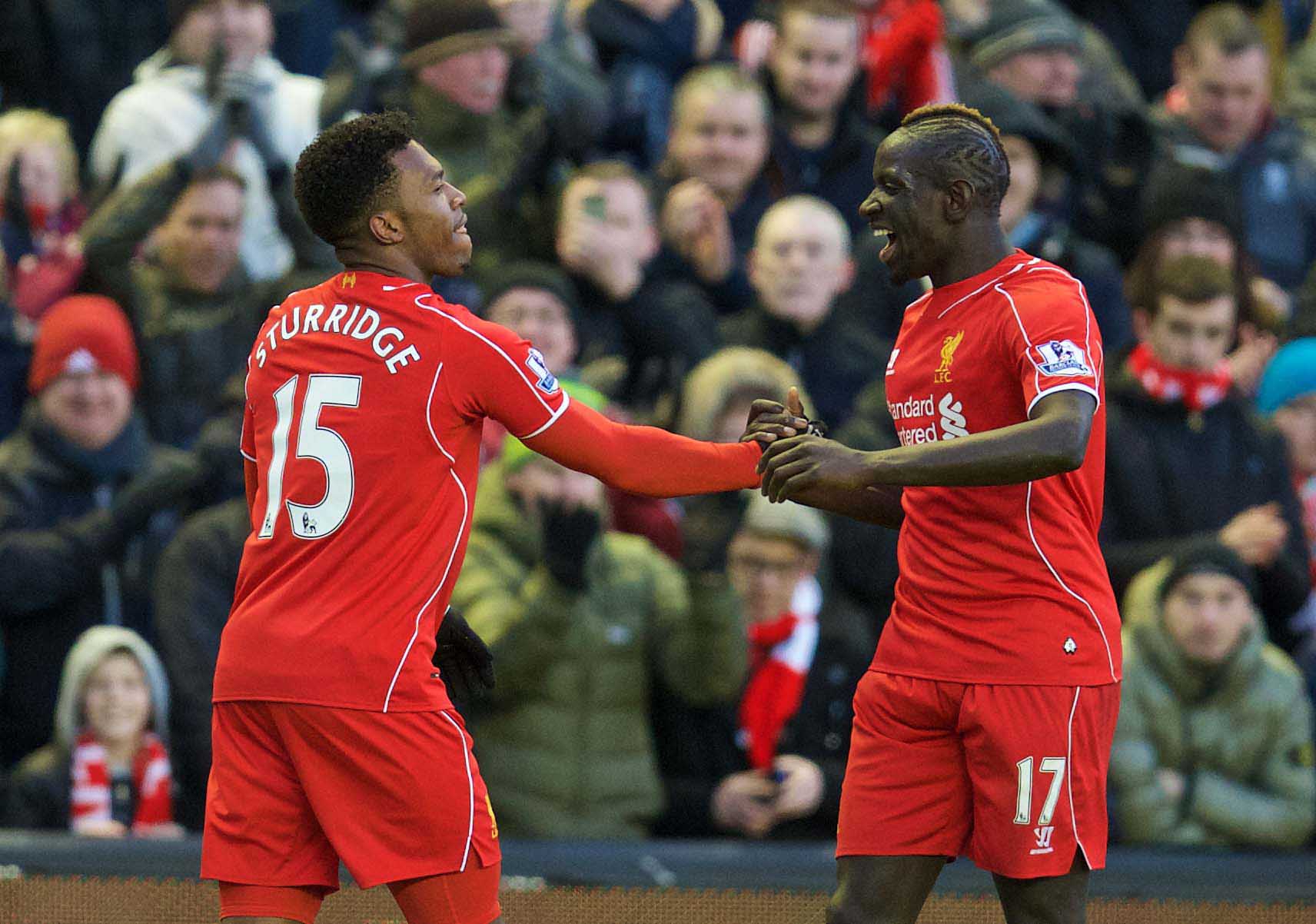 So they are — broadly speaking — the positives. There aren't too many negatives as such. Lazar Markovic won't look back fondly at that miss. We need someone who can threaten from free kicks in Steven Gerrard's absence because that isn't Jordan Henderson. Adam Lallana will have better games. But as moans go they're minor.
No my point — and I acknowledge I've taken a while to reach it — is that Saturday's performance wasn't really a vintage one. And that's a good thing. The first half in particular wasn't the best (not helped by Andre Marriner it has to be said). What it was, was efficient. Liverpool did enough. They fought when fight was required and were creative enough to win it. It was machine like, systematic — and the ignoring of the 'match fitness' mantra (thou shall not perform well for a few weeks while match fitness is accrued) from Sturridge was spectacular'; the icing on the cake.
The form table now makes for comforting reading — Liverpool have taken 16 points from the last six. Annoyingly, Arsenal (15), Southampton (13 – thanks, Jonjo) and Spurs (13) follow. The actual table shows a four point gap to fourth for Liverpool to bridge and a five point gap to third. Mike Kennedy's post about how realistic a top four finish is three weeks or so back made a lot of sense. But after comprehensively beating West Ham without reaching top gear after taking the best team in the country all the way over two legs in the League Cup, it's hard not to start thinking odds of 11/2 (Ladbrokes) on Liverpool to finish fourth look on the generous side — especially if Sturridge can now stay on the pitch for the remaining 15 league games.
What Saturday also did though was prompt the what ifs. It didn't take many pints for the 'if Sturridge had been fit we'd be challenging for the league'  proclamation to be made.  A 15-point gap to the league leaders suggest that's fanciful but a look back at some of the more disappointing results (losing to Villa at home, to West Ham, Newcastle and Man United away, drawing with Everton, Sunderland and Leicester at Anfield) provides food for thought.
With a player that finds the corners of the net, and makes the runs that Coutinho, Sterling, Henderson and the rest have been crying out for, it's not too hard to make a case for Liverpool residing in — at least — third place right now.
Sadly, that's not the case and we're left ruing the what might have been. It may take title-winning form from here on in to reach that spot. But with Liverpool's play now being supplemented by Sturridge's finishing, movement and presence, who's to say that's not in Liverpol's locker? Last season's charge for the line started in earnest in December.  At this stage last season, after 23 games, the Reds were only eight points better off than they are now.
Chasing fourth isn't anywhere near as exhilarating as chasing first. But more displays that inspire good weekends, and maybe a Champions League spot and, hopefully, a trophy or two? After the dark days of the soft touch Liverpool of only a few weeks back, I'll drink to that.
[yop_poll id="26″]
[rpfc_recent_posts_from_category meta="true"]
Pics: David Rawcliffe-Propaganda
Like The Anfield Wrap on Facebook