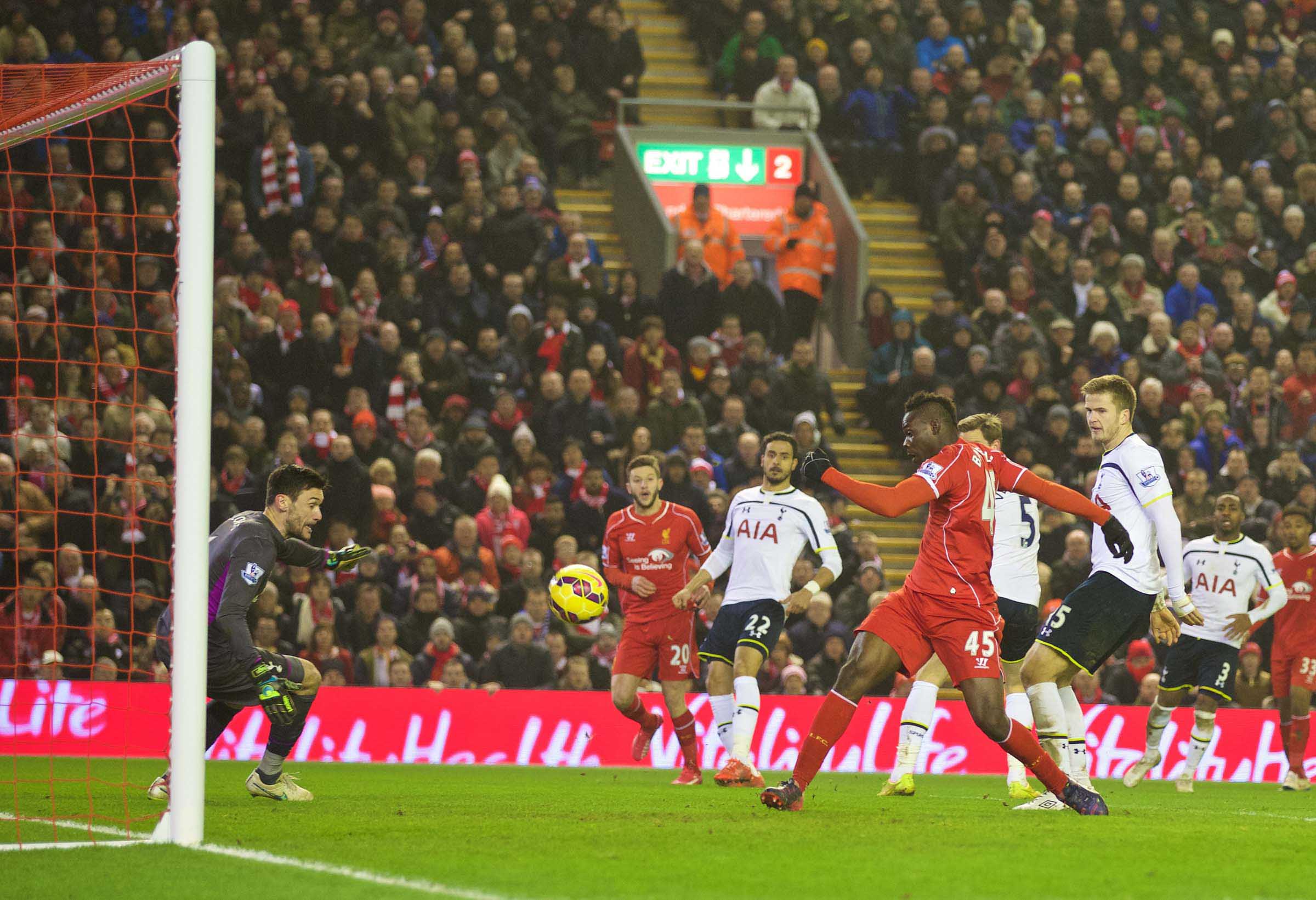 THOSE lads celebrating the final whistle in front of an exultant Kop. Those lads — chests stuck out, saluting each others indefatigability. Those lads learning how to win together.
I love those lads.
Liverpool decided, as teams sometimes do, that they were going to win tonight. They weren't having a draw. They weren't interested in it. Spurs were good — perhaps even really good — but they were going to be denied. Inevitability was against them.
This had a bit of everything. A bit of last season's we'll score one more, pace in attack and haphazard at the back. A bit of dogging it. A bit of patience in key moments. A bit of all the things football matches sometimes need to see them won.
There is little point in being Brendan Rodgers's Liverpool if you don't score the fifth goal in a five-goal thriller. What else are we all in it for if not that. The fifth is a lovely goal. Patience, leading to quality, quality leading to pace, the ball crisp against the net. Henderson, Ibe, Lallana, Balotelli. Lovely football from Liverpool.
Ibe deserved a moment in the game. He got a flank of players booked in half an hour. He's terrifying carrying it. Quick, strong and more tricks than a game of bridge (one for the teenagers there). His decision-making needs work but here is the exemplar. Gets that thing right, feeds Lallana, Liverpool score. His return from loan does indeed feel like the new signing so many got their snark on about.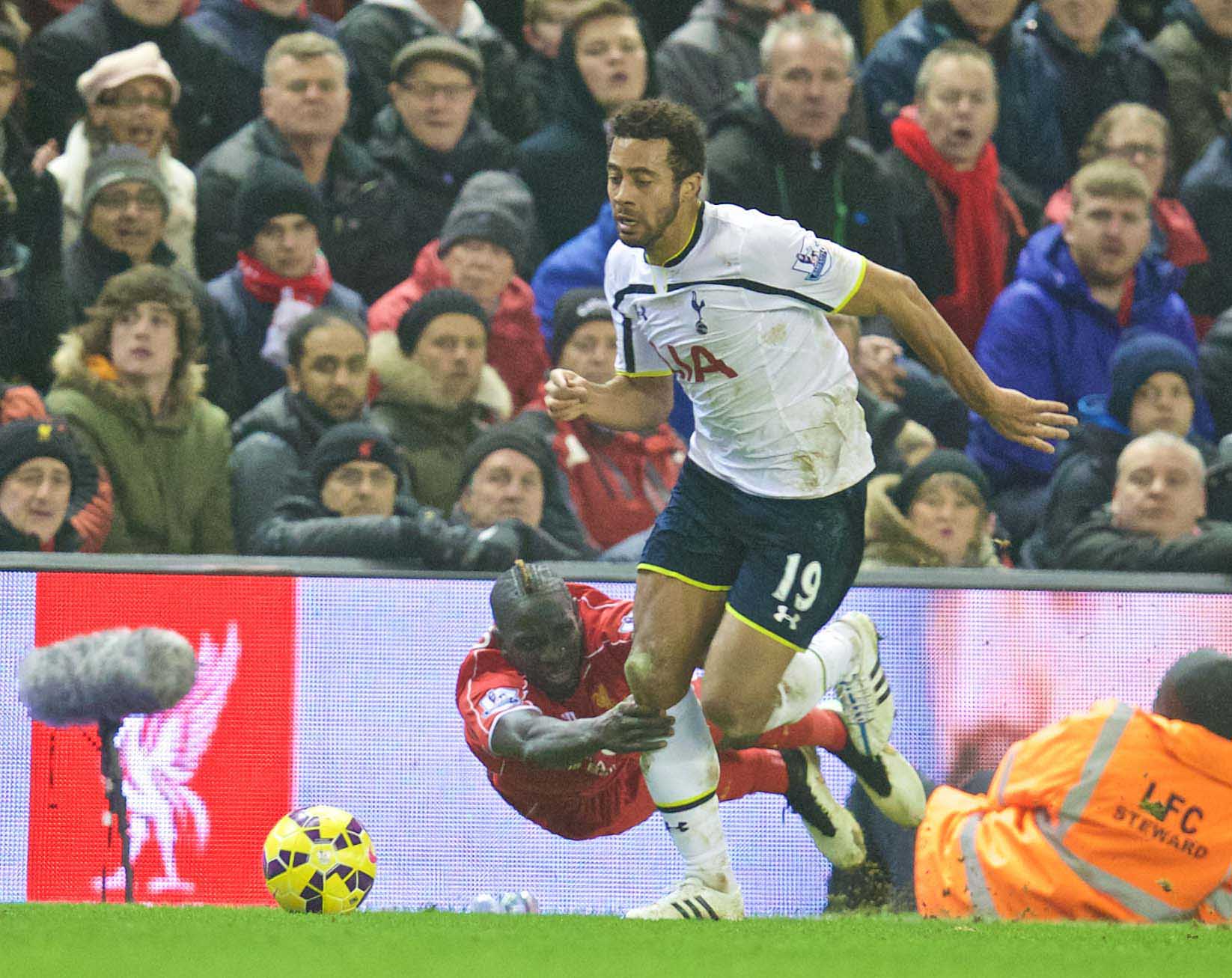 Ibe, like Can, like Coutinho, looks like a lad who carries it 80 yards for a laugh. To make a point. These last two seasons I've never seen a Liverpool team carry the ball so often and so well. They play and play and play. Maybe too much at times but I don't want to be the man who tells them to stop. Why would you?
The manager maligned for the use of the bench against Everton got his changes spot on today. Lovren for Gerrard feels like a medium to big move but one vindicated by events, by Lovren himself who had the 20 he needed, most of all by Emre Can. Everyone improved, most noticeably Henderson. Psychological? Tactical? Bit of both? I don't know but Jordan doesn't want to share the centre of the pitch with Gerrard at the minute. He wants his starring role. Shame Emre Can has his matinee looks to go with his x-rated football. He should be cloned, but if he was imagine the clamour. We'd all want one of our own.
Moreno an improvement on Saturday, Sturridge making the pitch enormous without having the sharpness. He'll come on for this. And he set two up. Prior to the game Steve Graves said to me he wanted Sturridge to have company, said he'd start Balo. Rodgers didn't do that but it looked a little more like 3-4-1-2 than 2-1; Markovic more of a partner for Sturridge than a provider. Then once the subs were made it looked like Lallana with Balotelli. A gentle tweak but a smart one. An extra body deeper, more support for Daniel. Markovic did well for 60 and then looked a bit punched out.
Gerrard had his moments in centre midfield but the feeling persists this side is evolving past him. It will need to stop and stare at some point this season but for now it's football is played at pace. I might want it to slow down but it doesn't.
Sakho, Skrtel and Can were given an examination. They just about passed. Kane's movement is very impressive. But Sakho is caught wrong side. Later he is caught in possession but makes up for it with yellow of the season (see above).
All this needs to be said in the context of how impressive Spurs were at times. Their movement, sense and shape was very good indeed. A good manager and a good team working for each other.
But it wasn't enough. Liverpool had decided. Balotelli's touch conclusive, Anfield rapturous and those lads, our lads, upon the final whistle young, raucous and victorious. Together.
[yop_poll id="29″]
[rpfc_recent_posts_from_category meta="true"]
Pics: David Rawcliffe-Propaganda
Like The Anfield Wrap on Facebook