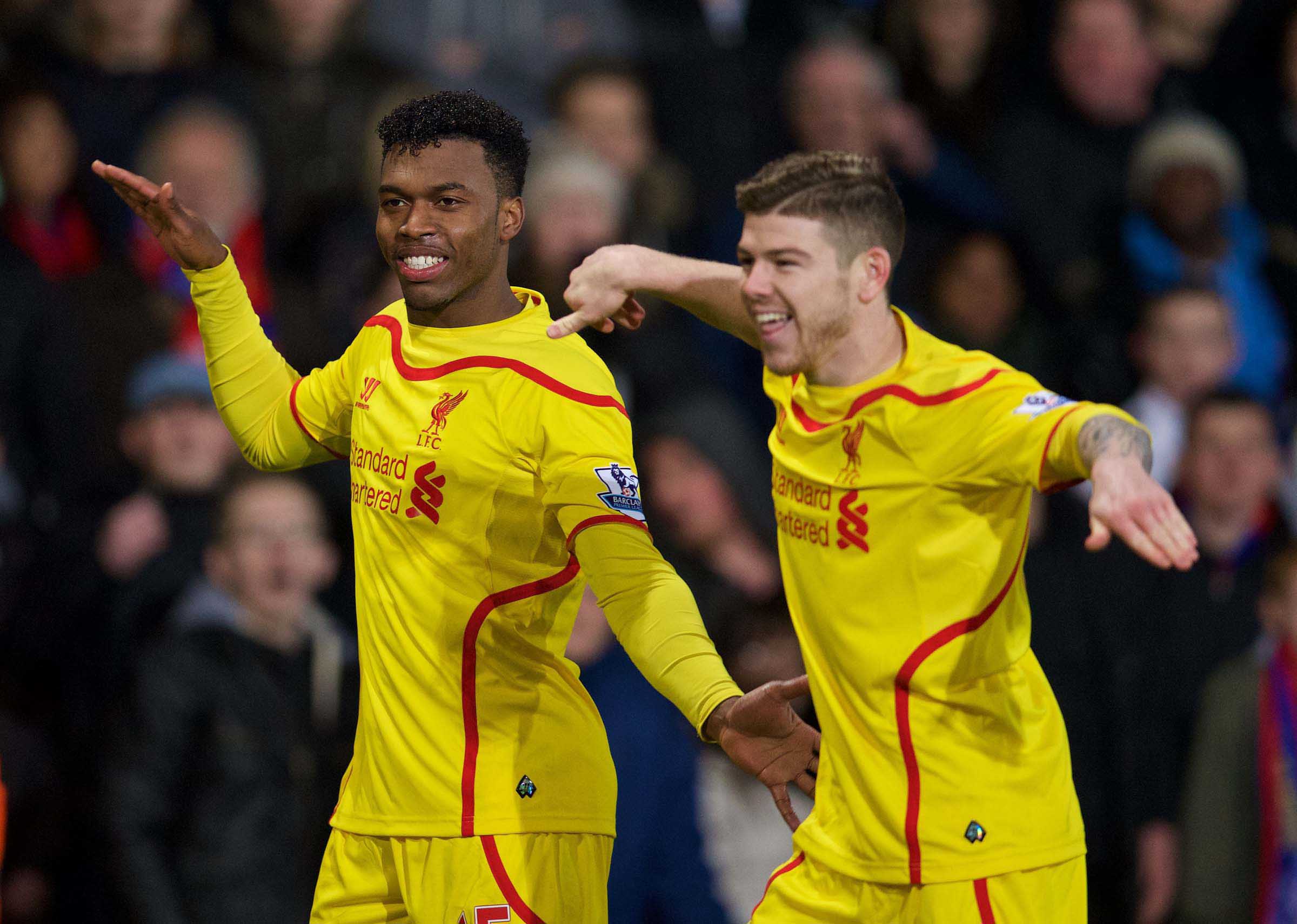 THE stage was set, the watching Saturday night crowd ready. 1990s Alan Pardew and 1990s Crystal Palace back to the future at their 1990s ground to recreate a cup upset in the world's oldest cup competition.
They even recreated the programme from the 4-3 inside today's matchday offering. And on Valentine's Day, too. Romance all over the shop. Except for Mario Balotelli. After finally getting off the mark in the Premier League this seemed the perfect opportunity to see if a partnership with Daniel Sturridge could work. Brendan Rodgers wasn't feeling the love.
So Pardew. The reputedly well-endowed manager who has brought balls to a team on its arse. A boss who told them to shoot, to try, to grow a pair and back themselves. Palace beat us when they were crap. So what now? With Pardew telling them all to slap it on the table and show us who's boss we stood no chance, right?
Then there was the bogey team thing. A 4-3 years ago, a 3-3 and a 3-1 is enough to be a bogey team? It looked that way. Liverpool dominated the first half. All the ball. No sign of a hoodoo. Then Joe Ledley's simple ball, a back-pedalling Skrtel, a gambling Dwight Gayle, a decisive enough save from Mignolet but no chance on the rebound from Fraizer Campbell.
Liverpool had 17 shots to Palace's three in the first half, despite facing a nine-man wall for much of it. Coutinho was rattling off the shots, Julián Speroni saved from Lallana after some lovely one-touch stuff, he blocks a rocket from Henderson, Allen volleys just wide and Markovic shoots over after a quick-fire one two and a run that went on forever. Ball on a string stuff.
At the other end, Mignolet carries on doing his job. It's good to see. Whatever mental mountain he had to clamber up he remains on the summit flicking the Vs at the doubters. The save just before half time from Gayle was crucial. He's making a habit of that.
Robert Madley didn't do his job though. A blatant pen on Daniel Sturridge. Not one of those nights. One of those nights would be unbearable. Not least because of Pardew. 1990s Pardew.
But Liverpool kept on being Liverpool. There is confidence coursing through this side, a stark contrast to the jittery XI that slumped to defeat at the same venue in the league.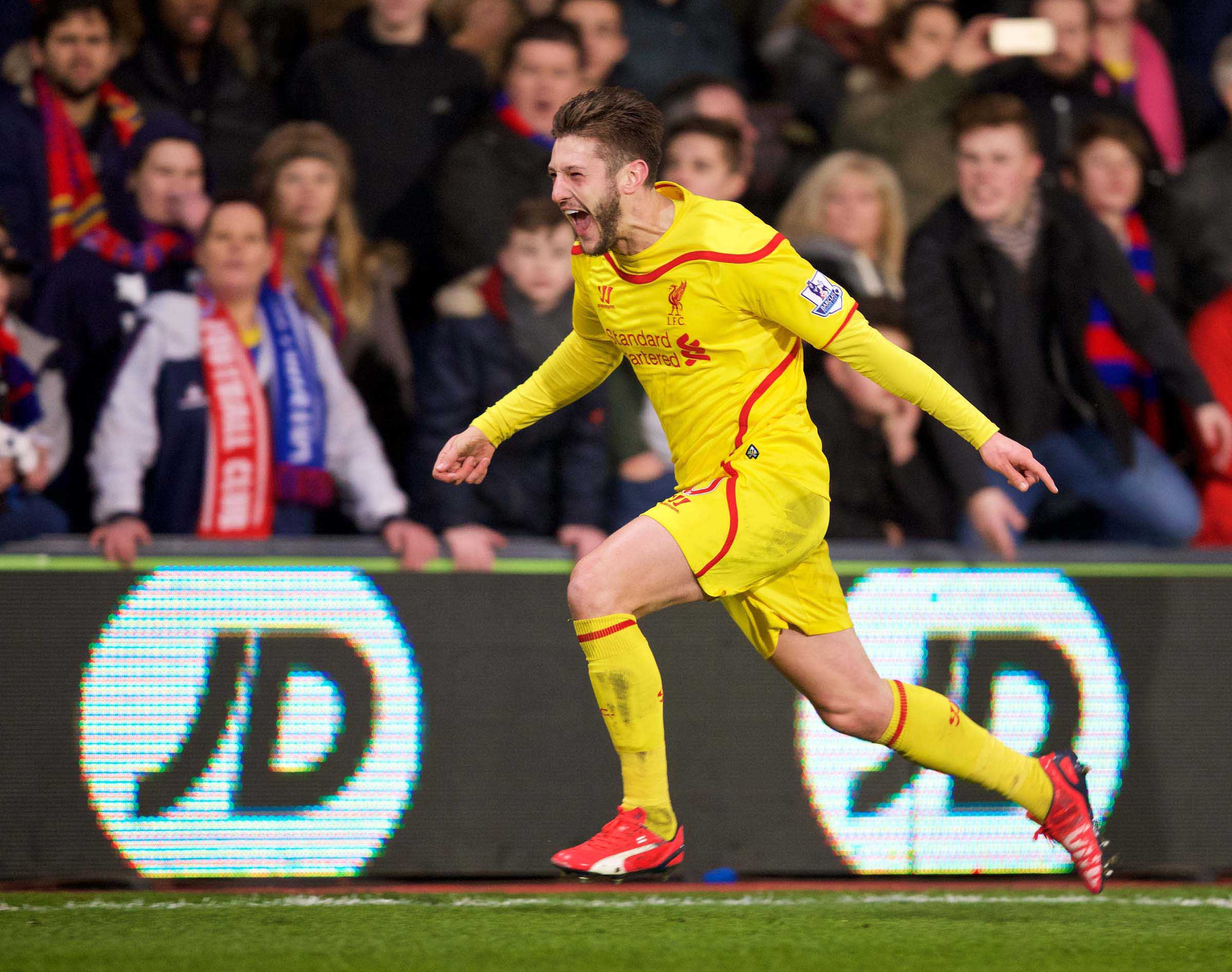 The bogey team line, the 1990s revisited script – that could start to play tunes to the mentally weak. But Liverpool kept going. There was a bit too much thread the needle stuff first half when width was available but two minutes before the break there was a glimpse of things to come. Henderson's chipped curled ball was exquisite, but not quite into the path of Sturridge.
He tried that very same ball four minutes into the second half – and this time it was perfect. Sturridge – a man who revels in the star billing – was never going to miss. Boom. 1-1.
Back to the balls. Rodgers showed some by finally giving the wink to Mario. And after Liverpool resisted Palace's attempt to display their cojones and the pattern returned to Palace sit, the Reds probe, it paid off.
The big man's blam from the free kick left a goalie floored and an open net. Lallana was first fast and fierce – buried. 2-1. "We are Liverpool" boomed out like they meant it from the 3,800 that made the trip.
And that's very much the point. We are Liverpool. That wasn't Liverpool earlier in the season — this is.
After the two in 15, they don't trouble us. We boss it. We stride to the quarters with balls. Balotelli smiling and popping it off. Glorious keep ball prompting the 'oles'.
Even Lovren played a beauty of a pass at the end. Even Lovren.
Romance of the cup? Valentine's Day? We love you Liverpool, we do. We're doing it for Gerrard.
[yop_poll id="30″]
[rpfc_recent_posts_from_category meta="true"]
Pics: David Rawcliffe-Propaganda
Like The Anfield Wrap on Facebook