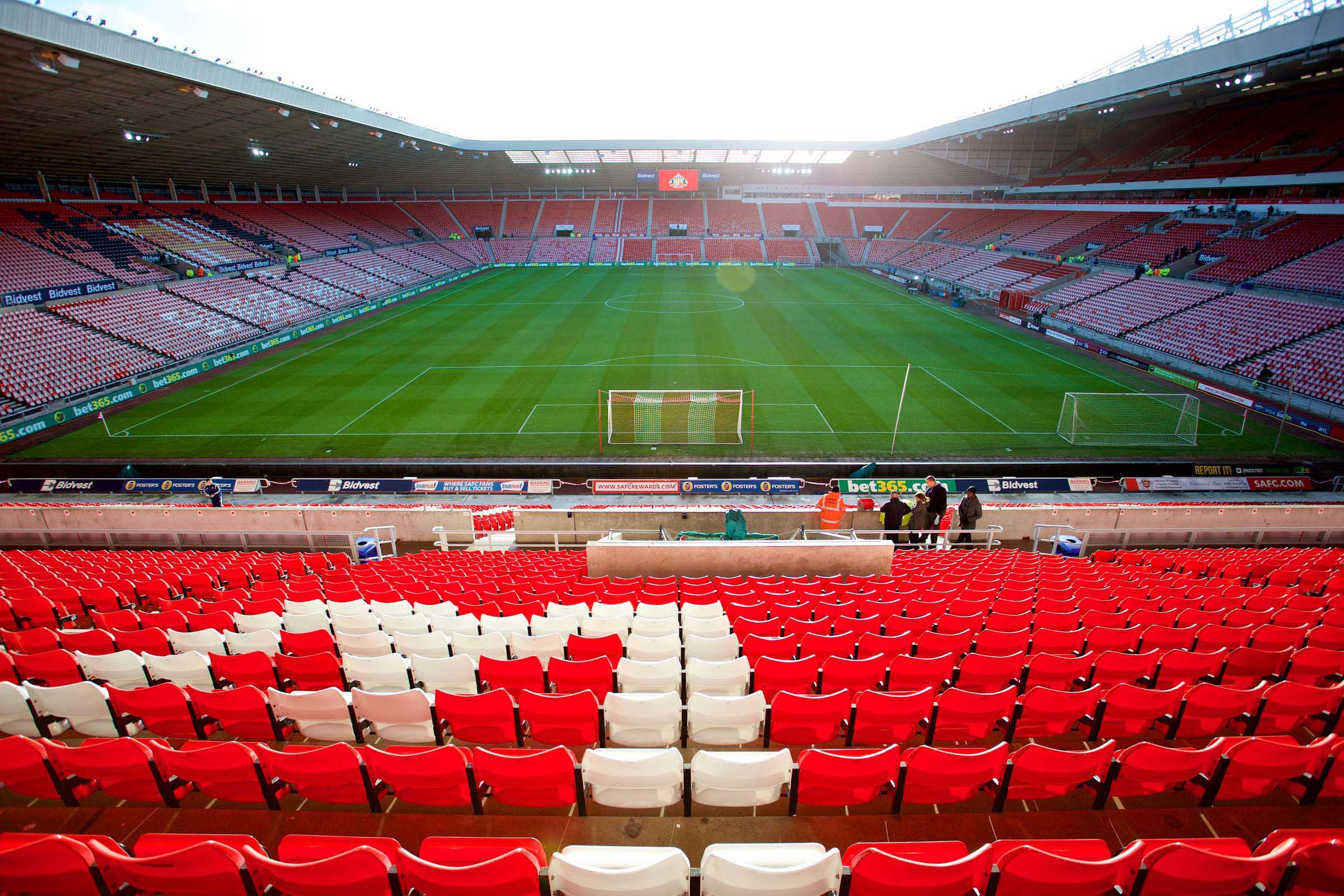 SUNDERLAND away then. The away. The worst away possible after the Leicester debacle. My problem with the Leicester draw that felt like a defeat is that it made this game something Liverpool needed something from — and my problem with that was that it was Sunderland. Ugly Sunderland.
Then it was easy. As easy as a 0-1 can be allowing for a mad moment hitting the bar. It seemed easy, but Liverpool were also just good.
A thought experiment — put this performance in another season and you sing from 60, cheer the lads home, wait for the inevitable three points and/or second goal. It wasn't consummate, but it was very competent front to back.
We missed the start. Got in after 20. And so missed the penalty appeal and the ninth-minute goal. I asked Martin Fitzgerald about the goal and he supplied the following description:
"Markovic ran a bit down the right. The ball somehow got to Gerrard and then somehow got to Markovic. Not sure you'd call any of this passing, it all happens very quickly and no one seems in control of anything. Markovic then pokes it in from a few yards out."
Good work there. Markovic pokes it around the legs of the goalkeeper, Costel Pantilimon. Andy Heaton had pointed out that was where he is vulnerable. Good work there, too.
Sunderland's performance was so out of character. We have to discuss the opponents and it is handy to have one of theirs on hand. Steve Goldsmith from the Wise Men Say podcast dropped me a text about their lot who were nowhere near as hard as we expected: "Flattest and most limited we've looked all season. And we've lost 8-0 in one game. Gutted that Billy Jones was left out when our attacking fullbacks are so important in this system. I think the fact we were 100 per cent better once we were reduced to 10 shows that we played with some sort of irrational fear beforehand.
"Once Bridcutt wasn't there, we suddenly accepted that we didn't have to move the ball through his area of the pitch and were better for it. The fact that Danny Graham and Mikael Mandron came on as subs only seem to highlight the thinness of our squad more than we all realised. Then there's the theory that Gus is trying to make a point to his owner. PS – planes turn faster than Jodi Gomez!"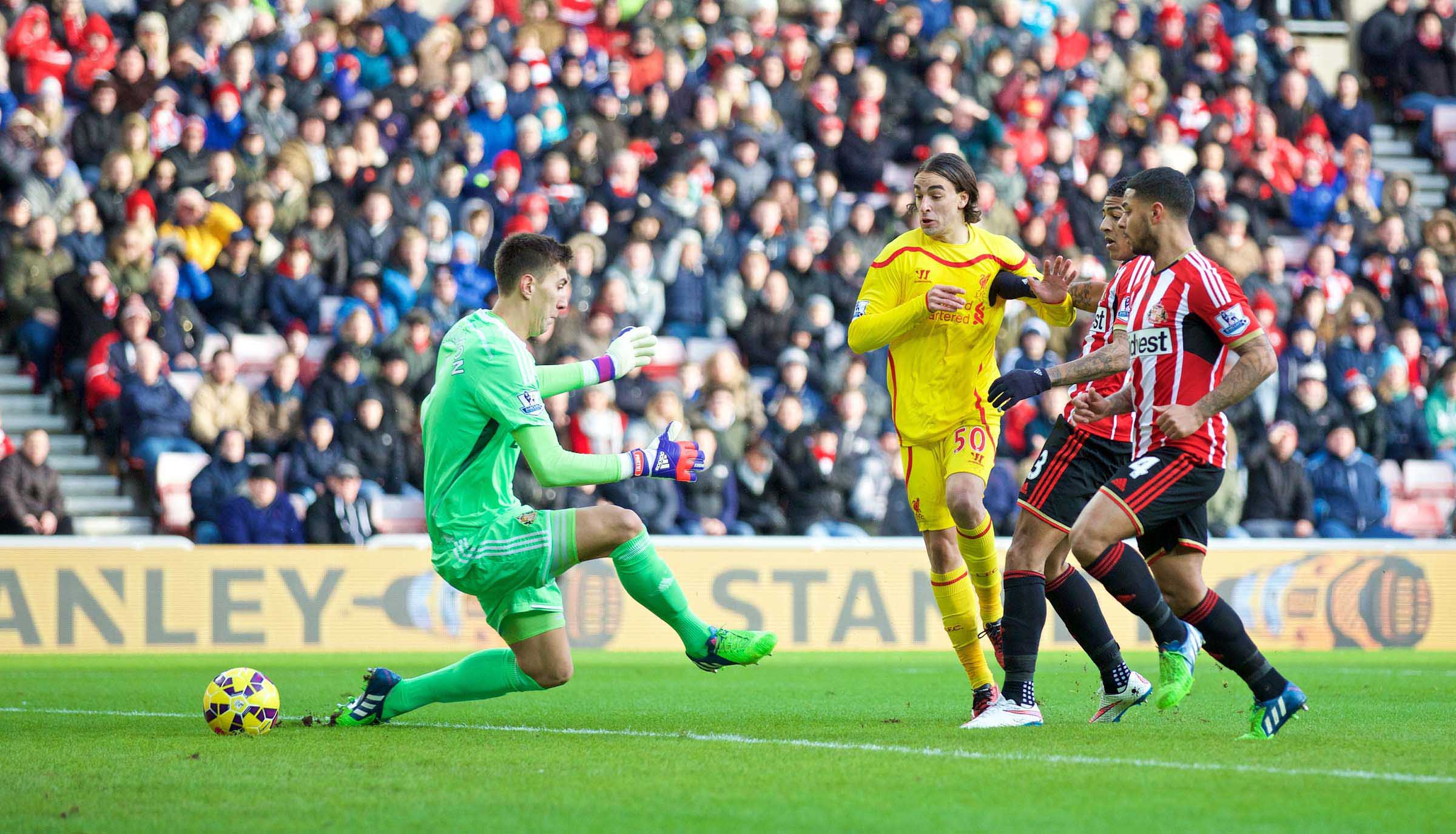 God it was cold. Cold and blowy. I wouldn't fancy it. As Steve said Liverpool did and Sunderland didn't. Skrtel and Sakho won their battles brilliantly and played their football well. Real deal stuff; Sakho's distribution was terrific. Moreno did a solid job.
Henderson had a game of two halves, one of them very progressive and the other very (perhaps too?) solid. The 25 minutes I saw of Gerrard was good — the shape suited him going both ways.
Emre Can — the man of a million positions — does well in the run up to the sending off. Another thing Martin Fitzgerald said to me at half time was that Liverpool should spend the second half running at Sunderland as they would get a man sent off. We'll gloss over Lovren. Coutinho and Markovic are men of a million possibilities, constantly creating space and taking players out of the game.
Grande vitória, obrigado por tudo !!!
Great win , thanks for everything !!!

— Lucas Leiva (@LucasLeiva87) January 10, 2015
Any notion Lucas is getting off is crackers as far as I'm concerned. Firstly, because he's been very good, very useful and this was his best performance in weeks and secondly because, well, buy goals. If Lucas goes Liverpool need a midfielder when they should just be concentrating on goals. Buy goals. Buy goals isn't trite. It's chances created. Liverpool should have gone in three up. Any doubt we had second half, any balls thumping bars should have been beyond doubt given the first half showing. Breaks in the second half should have counted for something. Have goals, more goals and something that could be competent week in week out could go beyond competent quickly.
We're on one defeat in 12 now. Not enough wins in there. Not enough goals.
A conversation for another day. Perhaps when warmer. Instead, let's enjoy the Liverpool win and the fact they seemed to enjoy it too. A gang of lads there, working for one another. That's always good to see.
Finishing this up in a car of five men playing Let It Go from Frozen singing at the top of their voices. And then Always On My Mind by the Pet Shop Boys (the definitive version).
Three points. The Reds. Well in one and all. A good day had.