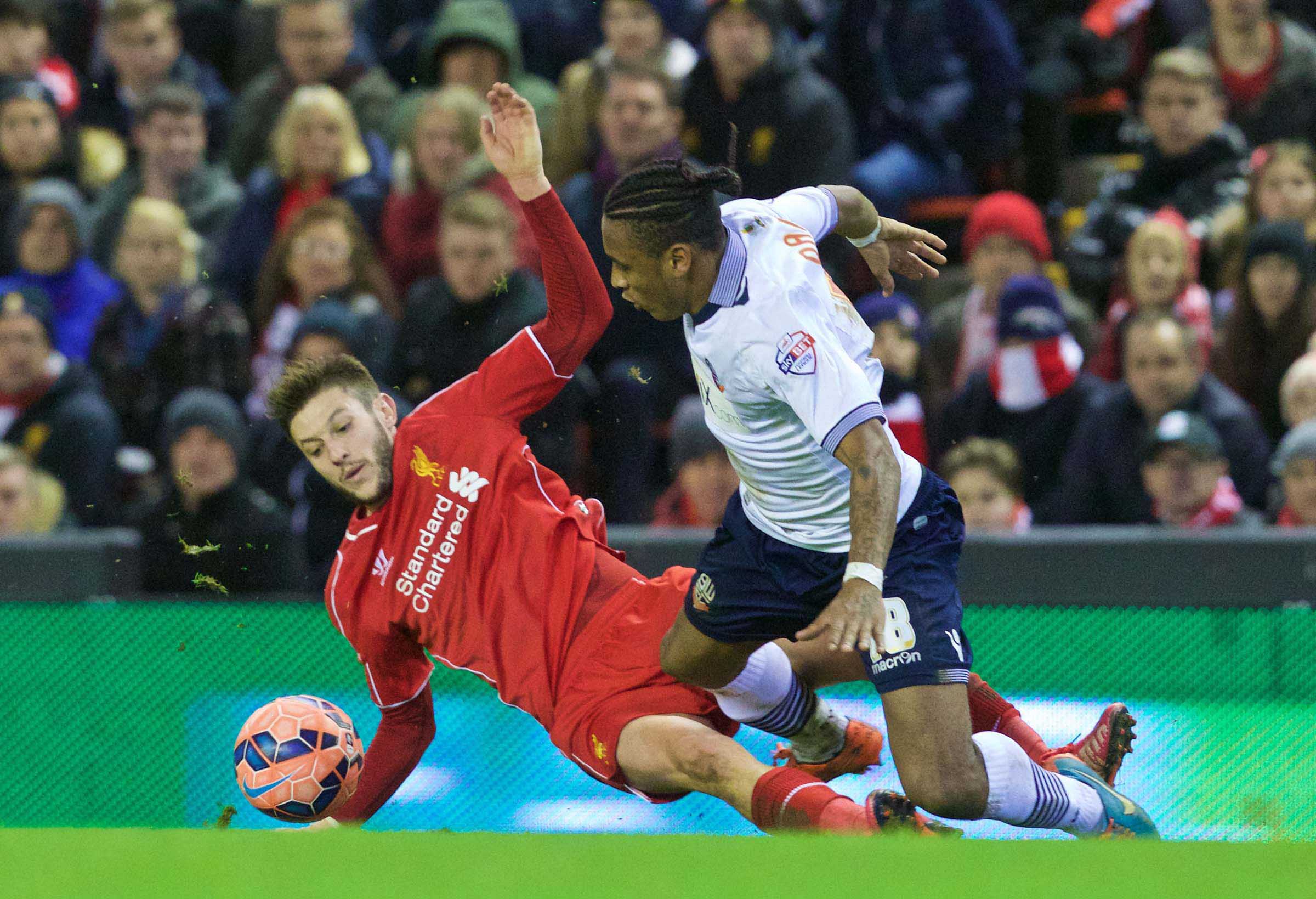 NEIL writes the match reports. Neil or Gareth or Gibbo. But Gibbo's living the life fantastic in Utah and Neil and Gareth are on a stag do, so they asked for volunteers and here we are.
Not long after I said I'd do it a mate of mine offered me his tickets. Great seats, just a few rows back and slightly to the right of the halfway line in the Centenary. Close enough to see the bend of the pitch. Felt like I could jump on and play if needed. Then I remembered when I won a competition to play at Anfield and my lungs fell out my arse before I reached the halfway line. Decided to stay in my seat.
Pre-match news of Chelsea, City and Southampton all getting knocked out made me glad Brendan had picked a reasonably strong team and hope the lads would be geed up to thump the opposition.
For me the match itself was a series of vignettes: GlenJo waving to whoever was in his executive box. A fella in front of me taking so many photos of Brendan with a zoom lens he could have been a stalker. Jordan Henderson screaming at the assistant ref when he didn't give us a free kick. Me wondering if I was going to spend the rest of my football-supporting life wondering how referees can be so shite. Mignolet coming out and chesting the ball like a boss, before dithering and nearly giving it away a mile from his goal. Being mildly convinced their 'keeper was Prince Harry. The fella behind me shouting "left" to Sakho every time Markovic was free, before resorting to shouting it in French when he didn't make the pass. Bolton fans singing the oft repeated and oh so hilarious refrain of "Where's your famous atmosphere?", as if the Macron Stadium is a constant hot bed of electricity.
It was evident from the start that Bolton had rocked up looking for a draw. They had no intention of playing football and Neil Lennon had instructed them to drag our attacking players to the ground if necessary. They were also happy enough to waste as much time as Kevin Friend would let them, which turned out to be a lot. Their defender spent five minutes trying to figure out how to take a throw. Friend blew the whistle and had a chat with him that may as well have been "you can waste time, mate, but don't make it so obvious".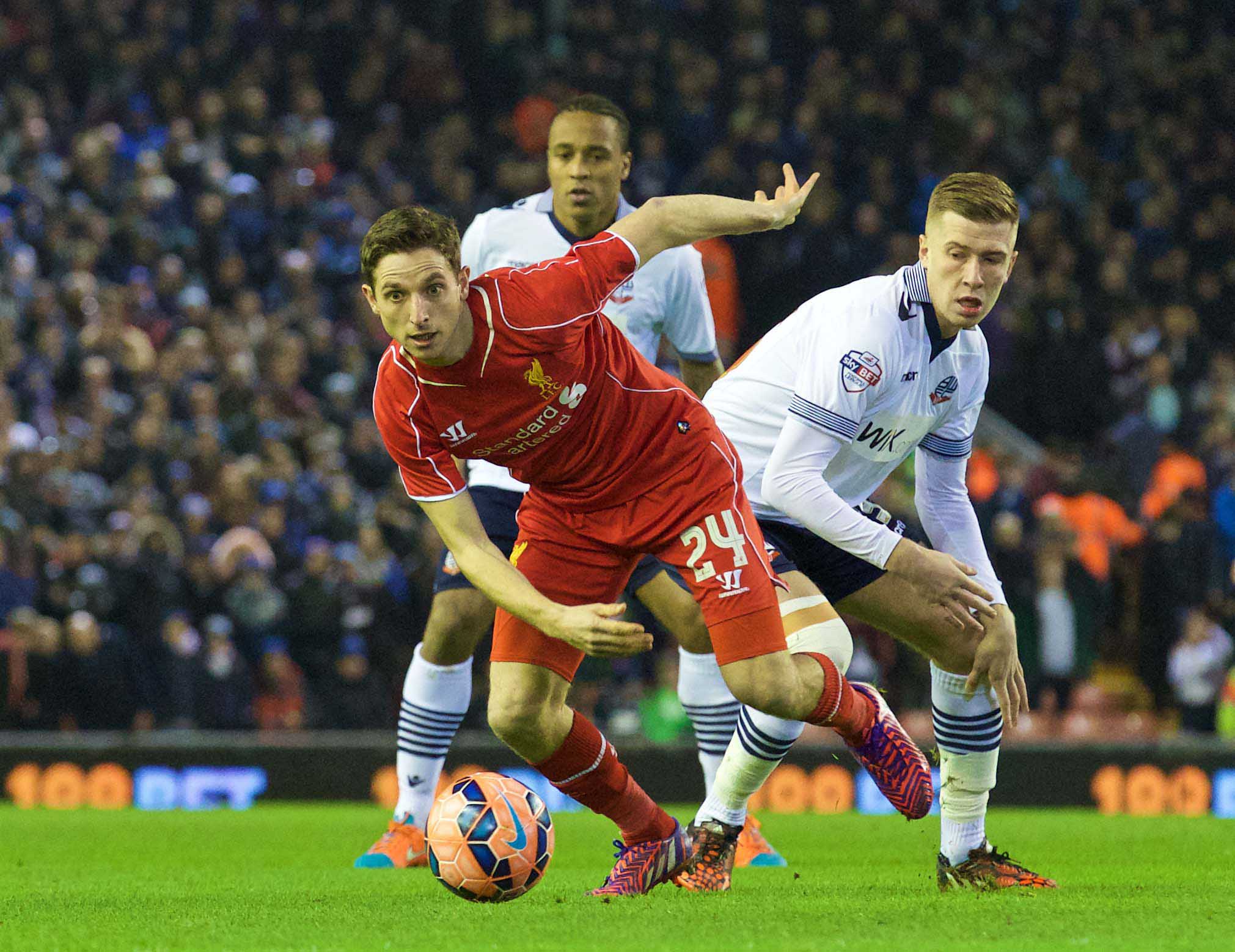 More vignettes showed we played like you might have expected us to. Allen, Johnson and Lallana all recently back from injury and all looking rusty at times. Coutinho still absolutely magic, but struggling to get anything to come off. Sterling still not firing on all cylinders. Mignolet looking assured at times, but mental at others. My girlfriend said he reminds her of the kid who is always picked last at school and who you panic over every time the ball goes near him. Sakho. Imperious, wonderful Sakho. How some people still don't rate him is beyond me. He won everything today. He got his head around that much stuff he might have been able to figure out world hunger if someone had asked him. He's bloody marvellous. The more gangly and out of control he looks the more I bloody love him.
Liverpool controlled the game in two thirds of the pitch, but just didn't have that special something in the final third to break down a resolute defence. Frustrating, irritating, but not all that surprising. When Sturridge comes back etc.
As frustrating as it was, we still should have won. They should have been down to 10 early in the second half and Spearing made the most penalty worthy tackle on Hendo you're likely to see towards the end, but Friend bottled both. Neil hates talking about referees, and I understand why. But they do my f****** nut in. I'm an actor. If I'm paid to do a role and I turn up, don't know my lines or just make shit up as I'm going along there'll be consequences. If referees do the same thing, as Friend did today, what happens? Piss all. I often sympathise with them and I know it's a difficult job, but it IS their job.
Liverpool could lose the replay at Bolton and end up out of the Cup because Kevin Friend bottled it. Twice.
Liverpool should have won, but the important thing is that they didn't lose. With so many of the big guns biting the dust, a Wembley final is far from out of our grasp. Steven Gerrard could yet lift the FA Cup on his birthday. And what a last vignette that would turn out to be.
[yop_poll id="23″]
[rpfc_recent_posts_from_category meta="true"]
Pics: David Rawcliffe/Propaganda