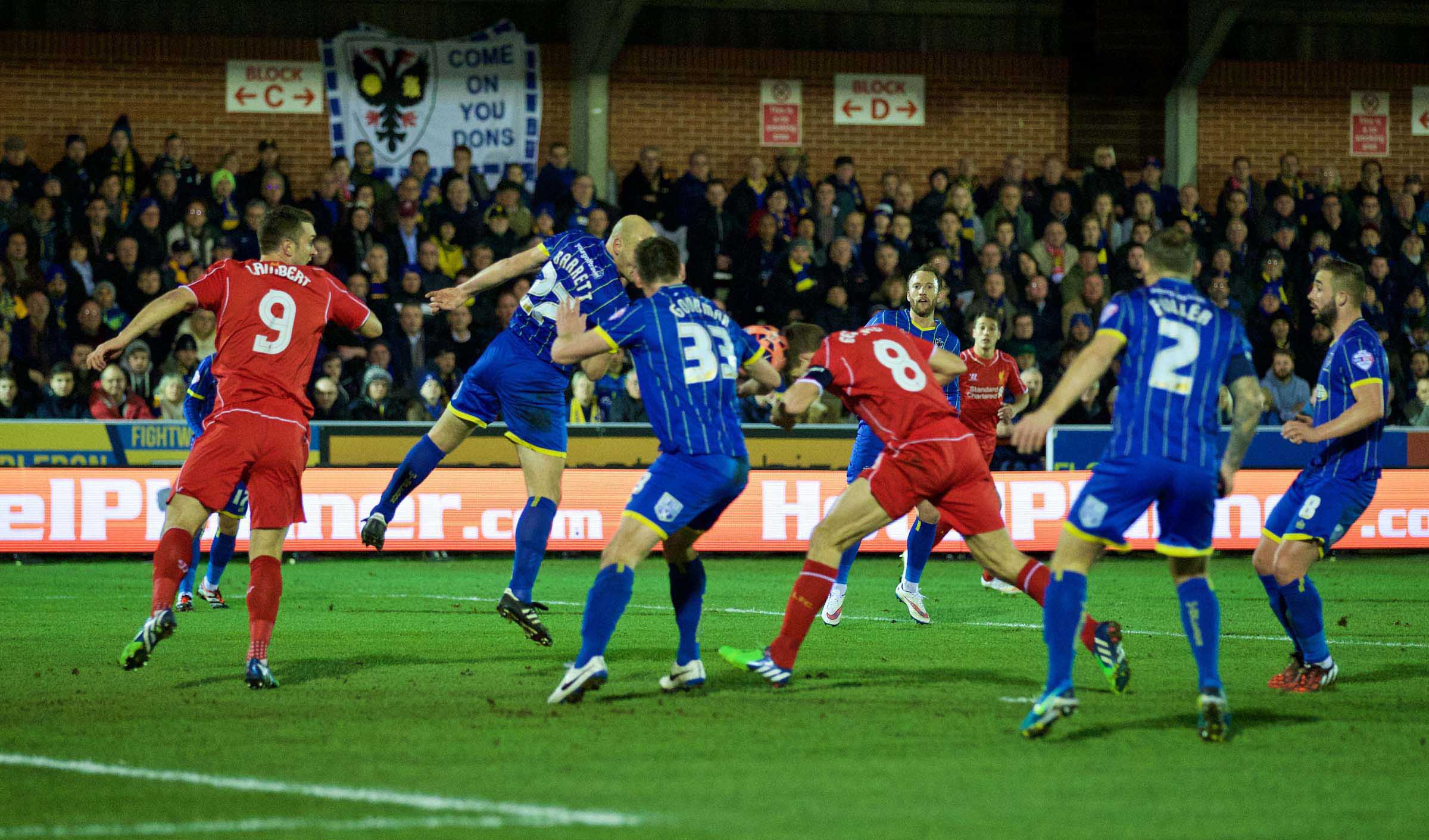 WE left for Wimbledon at 2pm on Monday. Which is a time most people are normally in work. Lots of Liverpool fans will have had to try to ask for time off, bully workmates into swapping shifts or talk their boss into letting them leave early on what is traditionally the first day back in. At the same time there will have been lots of Tottenham Hotspur fans doing the same for a journey the opposite way. Today it's the turn of Hammers coming to Merseyside. Football fans who are encouraged to buy in to the 'magic' of the FA Cup by TV companies, football clubs and the FA themselves, and then  afforded no consideration when the matches are scheduled.
On our way, one of my friends in the car with us received a phone call from the agency he is registered to work with saying his current employer hadn't taken too kindly to him leaving early and was finishing him up. He had told the people he thought he needed to he wasn't going to be in that afternoon, but someone else in the company decided it wasn't on, and then got an employment agency to sack him. This of course says plenty about how companies are able to use and abuse the system of 'casual employment' here in the UK, but also what the phrase 'inconvenienced football fans' can actually mean for those who go to any lengths they can to watch the football team they love. In a competition that is still valued to them, if not seemingly to the people in charge of it.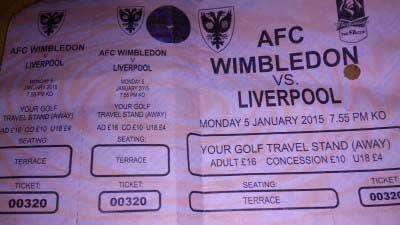 But the FA Cup is still great, no matter who tries to mess it up. We entered a tiny football stadium through a gap in a row of houses and were let in by the nicest turnstile operators I have ever come across. Honestly, there were people talking to you like you were a human being and not someone who needed to be shoved in and out of a stadium as quickly as possible. Then we stood (STOOD!) with as many mates as we could round together as possible and watched a 16-stone weightlifter foul our defenders approximately 47 times (but apparently only get penalised for  nine of them). Then we won, beating our second AFC in a month. Take that AFCs!  Then we stayed to clap off both sets of players because no-one could suggest getting off to 'beat the traffic' with a straight face.
But the pitch — by god, the pitch. It must have been the worst pitch Philippe Coutinho had ever played on in his life, and it showed. He spent the first half looking like this was the maddest thing anyone had asked him to do, before finding his feet a little more in the second as the game calmed down and opened up. Manquillo wasn't sure about the whole thing either, but it was Lazar Markovic I felt sorry for the most.
Having spent the first half being the sole left-sided player on the worst strip of pitch on the ground, he was probably looking forward to playing the second half on a side that at least resembled a pitch you might be able to play football on, before being shifted over to the right when Enrique was brought on. He did pretty well, all things considered, although his tame effort when Liverpool managed not to score from a five on two break showed  perhaps why his goal record before joining Liverpool wasn't all that. It will certainly need to improve if he wants to play in the front three.
So it was understandable why we couldn't get our passing going, but it was more frustrating why we weren't better at the heading it away. I've yet to see a pitch that stops you heading crosses away, but we didn't fancy it at all. Emre Can you could sort of understand. He is fairly new to the position and it's not really what he was brought in for. But this is Wimbledon away, where casually bringing it out of defence was but a dream for another day, so maybe the soon to be departed Kolo Toure would have been a better option. I guess it was a good, different experience for Can if we see that position as a long-term option for him. The other two have fewer excuses though. We needed some back to basics stuff from the pair of them, and they were doing their goalkeeper no favours at all. And my word this goalkeeper could do with someone doing him some favours. He's begging for favours. He just cost us another goal instead.
So it's tough, and our defence looks creaky and both teams have got a fella who can't run up front (but at least theirs is a laugh). I can almost hear the BBC commentators salivating at a giant killing. I can almost hear Vinnie Jones taking all the credit because he went in late on Lucas Leiva on the way in. At that point it's nice to have a fella who has other ideas. Other ideas get you through sticky situations. Other ideas are what separate good players from winners. Players with other ideas kick the ball in the goal when they get the chance to and have a chat about their options later. Are other ideas taught or born? Do some lads just find a way to win, no matter what? We better hope it's a skill a few more can develop. Because I don't know if you've heard, but Steven Gerrard might be off in the summer.
At which point all the other ideas might be somewhere else.