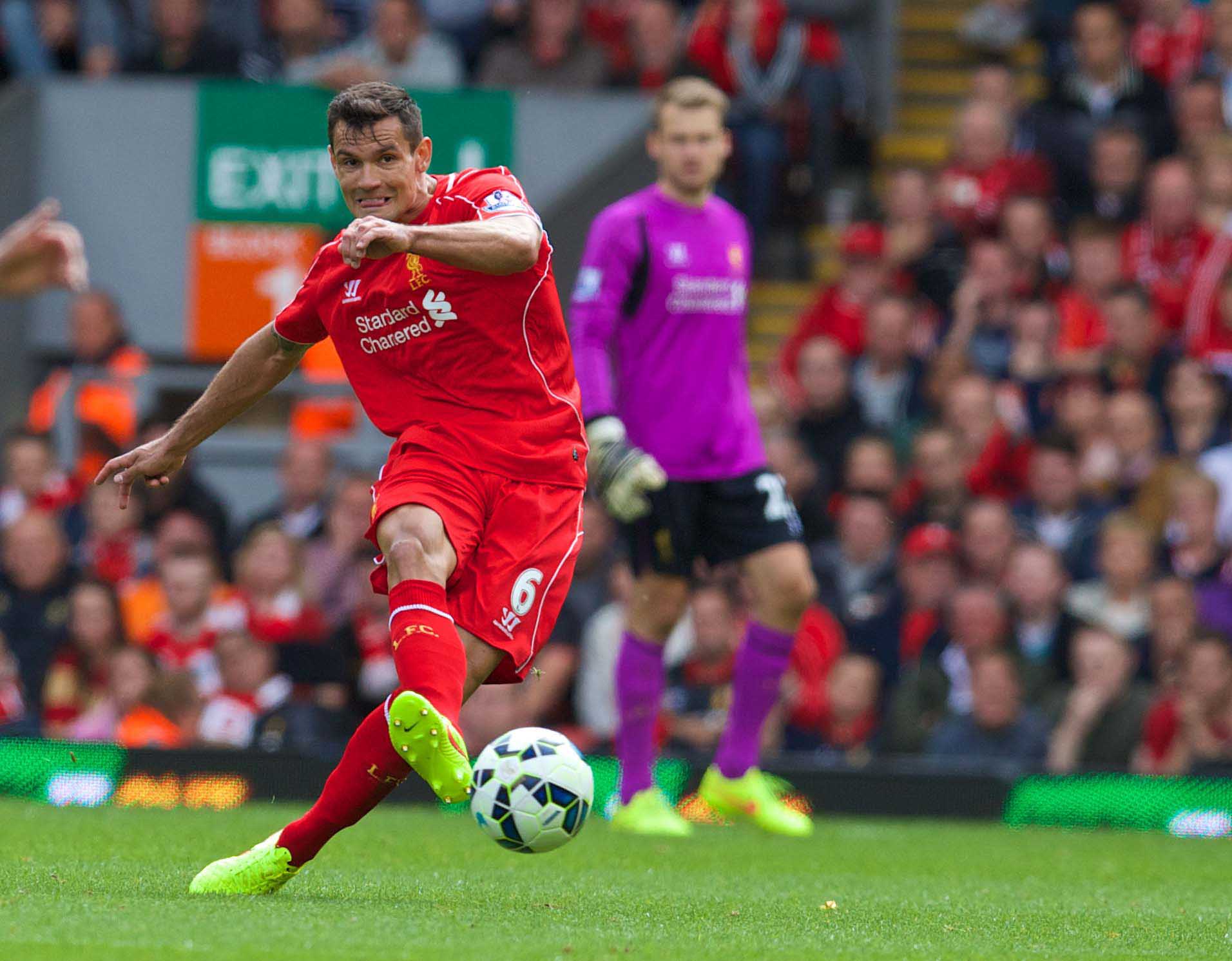 WHAT a season 2013-14 was. A rollercoaster of near enough every emotion you can muster, smacking you in the face, in the ear, up the nose, again and again and again. Liverpool's attacking prowess was largely credited for the relentless excitement of watching them play, but there was no ignoring the fact that the Reds' games were also compelling because their defence was, for lack of a higher brow adjective, shite.
With so many of the goals conceded by Brendan Rodgers' team last season coming as a result of individual errors, the logical conclusion was that the backline was without leadership. Jamie Carragher retired at the end of the 2012-13 season and was replaced by Kolo Toure, who wasn't bad but wasn't consistent enough to play every week and Liverpool still shipped goals left, right and centre.
Liverpool entered the pre-season knowing that if they could bring in a proper leader, someone who could make the backline his own and do what Vincent Kompany does for City, what John Terry does for Chelsea, what Jonny Evans… no okay. Very early on in the window, Rodgers (and/or the transfer committee) decided Dejan Lovren was that man.
However, since making his £20m move to Merseyside, the imposing centre-back has been anything but. A season that has been littered with mistakes, some so farcical that they have caused him injuries, is showing no signs of improvement and has left many Liverpool fans wondering just what on earth they have bought.
Lovren has made more individual errors than any other defender in the Premier League this season with five, and only Marseille's Benjamin Mendy has made as many if you measure against the top five European leagues.
After a very promising home debut in the friendly thwacking of Borussia Dortmund, Lovren has struggled badly since the football became competitive. But just what have Liverpool bought for their several million pennies, and why?
Lovren was born on 5 July 1989 in Zenica, Yugoslavia, and like many families at the time, his had to flee the war and seek refuge in Munich. He descended from Croatian parents, and spent most of his childhood living in Germany, before moving to Croatia. He signed for Dinamo Zagreb at the age of 15 and made his first team debut at just 17. Lovren would go on to play regularly at centre back alongside his hero (and yours) Igor Biscan. In 2009, he was given the chance to sign for Chelsea, but in spite of Biscan's advice to move to England, he turned it down in order to keep getting playing time.
After becoming a regular for the most part of his six-year stay in Zagreb, Lovren made the move to Lyon in a £7m deal, where he was initially used as a utility player, often playing full-back. It was a strange move by the club as manager Claude Puel didn't seem to rate the youngster, playing the likes of Cris, Jean Alain Boumsong (remember him?), Mathieu Bodmer and even midfielder Jeremy Toulalan ahead of him at the back. Lovren spent most of his first six months on the Lyon bench, and the French media were sharpening the knives, questioning why the club had paid so much for a 20-year old who the manager didn't rate.
Puel was soon out the door though, replaced by Remi Garde, and Lovren was playing more and enjoying his football in his preferred position at centre-back. However, he was collecting red cards like they had pictures of naked women on them. An incredible seven dismissals during his three and a half seasons in France earned him somewhat of a reputation, more for being clumsy and poor in positioning than anything else.
His form seemed to work in clusters, with a few solid games being followed by a few weak ones, then a few suspended ones, but his name was still high on the list of many when it came to the summer transfer dealings of 2013. He had been linked with several top clubs including Barcelona, Dortmund, even Liverpool. In fact there were huge rumours of an Anfield move after he started following the club on Twitter and spent an entire evening retweeting Liverpool fans. It may have just been a social media come-and-get-me plea however, as it was Southampton who eventually made the £8.5m move to bring him to the Premier League. Eyebrows were raised by both his admirers and his detractors.
Lovren was a revelation at St Mary's, partnering Jose Fonte in the tightest defence in the Premier League and dominating strikers with the greatest of ease. A winning goal at Anfield earned him a special place in the hearts of Saints fans, and Mauricio Pochettino's men conceded just three goals in their opening nine league games, which had included trips to Liverpool and Manchester United.
It wasn't just fans who were praising Lovren, just look what hard-to-please pair Jamie Carragher and Gary Neville said about him on Sky Sports' Monday Night Football after Southampton's 1-1 draw at Old Trafford:
Lovren took to the Premier League seamlessly, managed to fit into a hard-working system and lead what frankly appeared to be a previously average backline and turned them into a near impenetrable forcefield.
As the season wore on, Lovren's form inevitably evened out, as did Southampton's, but it had been a very solid first campaign in England. Certainly more so than many in France felt he was capable of, and his impressive play in a high-pressing team had not gone unnoticed in L4.
He made his feelings clear to the Southampton fans when he publicly declared his desire to play for Liverpool, telling Croatian website Sportske Novosti:
"It was unbelievable that a few days ago I had an offer of 20 million pounds. It was in the morning and by the afternoon the club had said I was not for sale. Frankly, my head is already at Liverpool."
Sure enough, Lovren was soon a Liverpool player, following in the slipstream of Rickie Lambert and Adam Lallana.
He wasn't a Mats Hummels or a Diego Godin, the calibre of defenders Liverpool fans were largely clamouring for, but everyone was in relative agreement that he was at least a good choice and that he would no doubt improve a very shaky and disorganised Reds defence.
As mentioned, in his debut at Anfield against Dortmund he had looked like an absolute sensation. The non-competitive nature of the game aside, he was showing the intentions as well as the ability, being confident on the ball, aggressive in the tackle, coming out from the back, playing through balls to the forward players and even scoring a header from a corner.
However, since then it has been all downhill. Mistake after mistake, looking shaky on the ball, bumping into his teammates, being caught out of position, and not being in any way a danger from corners, unless he's defending them. He was fantastic at Southampton, a team who play a very similar style to Liverpool, so why on earth has he been not just worse, but significantly worse this season?
One of the key reasons could well be the lack of protection. The 'does Steven Gerrard do enough as a defensive midfielder' talk has been done to death, but the fact is that Lovren had both Victor Wanyama and Morgan Schneiderlin ahead of him last season. Never mind having one player who could provide more cover than Gerrard does, he had two. Unfortunately for Lovren, the re-introduction of Lucas to the team has coincided with the Croat being dropped for Toure.
Another reason could simply be mental. He was bought in as a leader, Rodgers said as much more than once in public. There have been several occasions this season where he has visibly been trying to force the issue to perhaps come across as trying to take control, when in fact he's often relinquishing it with great haste, such as in his two collisions with Mamadou Sakho against Tottenham and West Ham. Maybe if he just calms down, forgets that he's expected to be a leader and just plays his natural game, everything will fall into place. If you have to force it, as he has been doing, then you're not really a leader at all.
One statistic that perhaps pardons him slightly is the fact that he and Martin Skrtel have been under more pressure than many defences this season, with the pair averaging more than 10.5 clearances per 90 minutes in the Premier League (Skrtel averages 11.62). Compare that to John Terry (5.33), Marcos Rojo (6.35), Per Mertesacker (4.5) and Vincent Kompany (4.5) and you start to see why more mistakes are being made (stats courtesy of Squawka.com). They are having to deal with around twice as many balls into the box as their competitors. However, that does not excuse the sheer number of errors that have resulted.
Lovren was of course very highly rated at St Mary's last season, and who knows him better (in England at least) than Southampton fans? I asked lifelong Saint Tim Marshall (@timjmarshall) for his thoughts on the enigmatic Croat.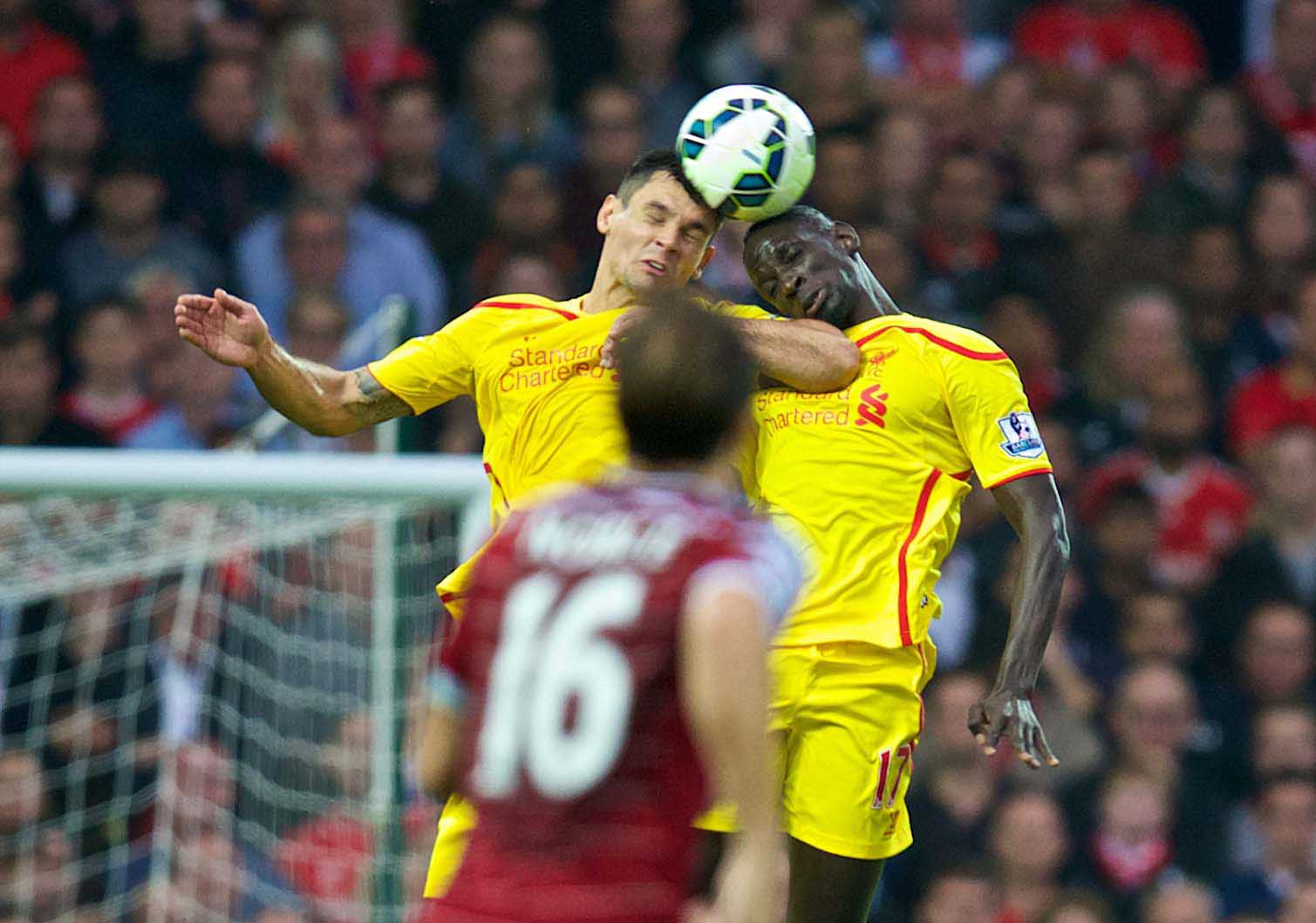 What was your opinion of Lovren's season at Southampton?
He got off to a flying start at Saints with that goal against Liverpool and just looked like a fantastic player in general, strong in the tackle and in the air, commanded his area well and played with confidence and style. However, his second half of the season was not quite up to the impossibly high standards he set in the first. He still scored a great karate kick goal against Sunderland though and the slight dip in form was attributable to the usual rigours of adjusting to the long, physical season in the Premier League.
Were you surprised to get £20m for him?
I was surprised, but less so than other deals, such as the amount we received for Luke Shaw. We heard all about how the art of defending had been abandoned during the World Cup and so for a top quality centre-back in the most expensive transfer market in the world I guess that was the going rate. I have to admit, like many fans at the time, I was concerned that we were then going to be in big trouble as Yoshida and Hooiveld were not good enough to step up to the plate. Thankfully we now have Gardos and Alderweireld. 
Have you been shocked by how poorly he's started his LFC career?
I am pretty shocked, yes. What I think it shows are two things; firstly how brilliant the Saints board and general team turned out to be in playing the 'Moneyball' game (for anyone who hasn't read the book or seen the film I can't recommend it enough). Secondly, it also shows just how dependent on being partnered with Jose Fonte Lovren was and how Fonte is perhaps the better of the two as he has been flawless this season so far, taking on the captaincy and leading the meanest defence in the league by some distance.
Is there anything he's doing wrong this season that he was also doing last year?
Last season the Saints defence all seemed to know their jobs and positions very well and were rarely caught out in the kind of catastrophic way we have already seen from Lovren. Towards the latter part of the season he did start to fail to track back a bit more and also became a bit more undisciplined. I don't know if there is an issue with fitness but he also seems to have lost pace, which is pretty unusual.
Do you think he can turn it around?
The cliche says that good players do not become bad ones overnight and I have feeling a lot of this is down to confidence. He made a bit of a tit of himself (to Saints fans) saying his head was already in Liverpool and people were blocking his dreams so he rather set himself up to fail.  As much as I love Saints, they are not as big as club as Liverpool and so the pressure to perform simply is never going to be as great. I imagine that after his first bad game it became a cumulative thing and it might be difficult to recover some form. So in short if the team start to turn things around collectively and keep a few clean sheets, he might get some confidence back and remind you why you bought him in the first place.
———
It must of course be said that Lovren is far from the only summer recruit to walk through the doors at Melwood and disappoint, but at this moment he is looking a million miles away from being a £20m defender, and Rodgers badly needs him to be.
Hopefully it won't be long until we start to see this Dejan Lovren at Anfield. Then the fans on the Kop will finally have something to crow at.