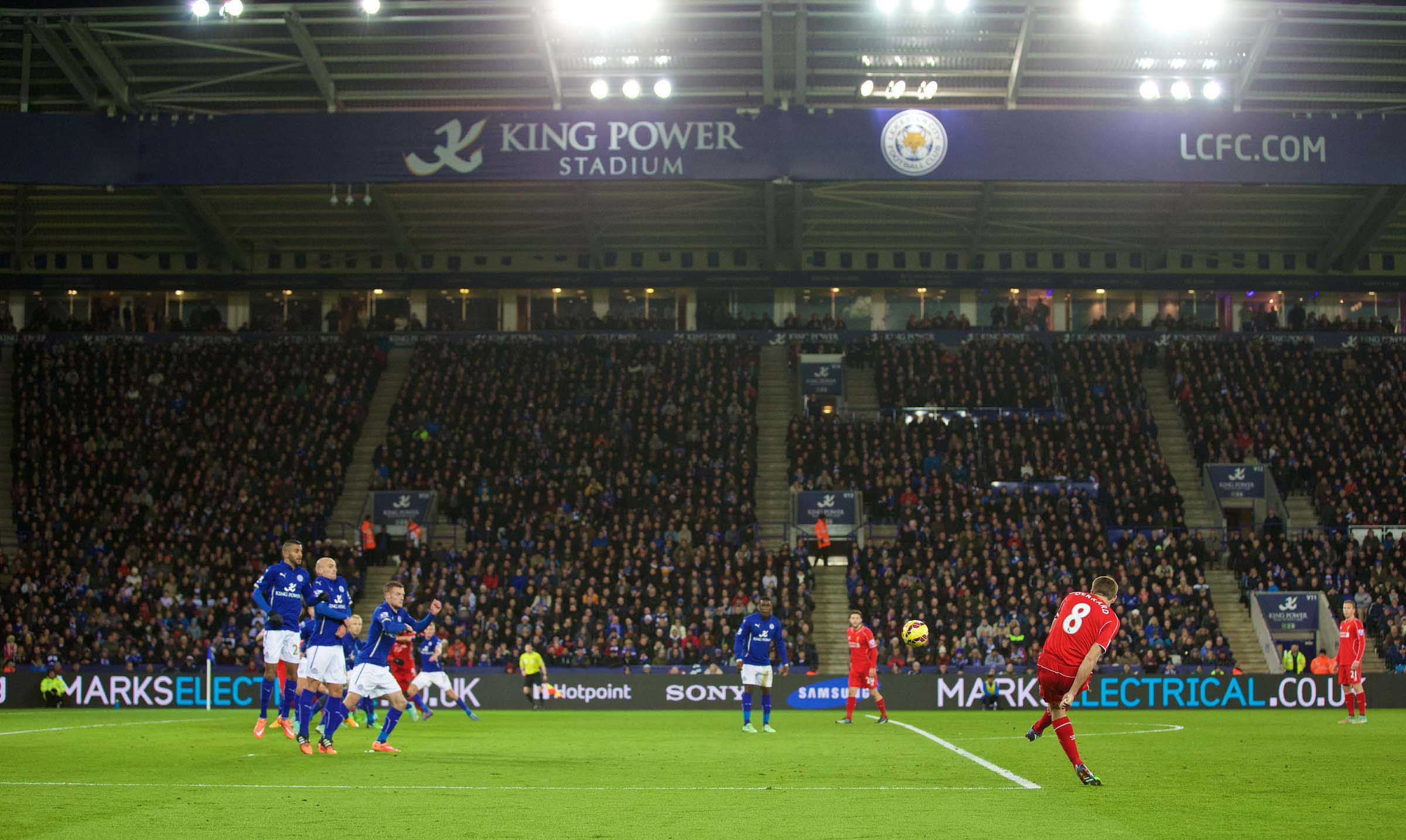 TWO wins on the bounce. Ah yes, I remember this. Wins by two clear goals. Must be Christmas.
Leicester City was great. A nice pub before the game, a load of mates going up, something called a 'Morrissey burger' beforehand and, in my case, a new ground. Hi, my name is Karl and I am a 'new ground' bore. ('Hi, Karl').
Leicester's new stadium/newly-titled stadium is alright, I suppose. It's safe and clean and commands an excellent view of the pitch, which is not a boast our Main Stand can make. The stewards are friendly too, particularly the man who laughed when I inadvertently tried to gain access to the ground with an expired Morrissey ticket I'd left in my pocket from Saturday night. Turns out he's a fan and wished he'd gone.
It's not the real ground though. To my mind, Leicester, or Leicester Fosse if you want to be even more retro, always played at Filbert Street so the Walkers Bowl/King Power Whatsit can sod off. I'm pleased enough to walk past the actual Filbert Street though. If you're interested and a fellow new ground bore, you'll be delighted to know that it's now a car park with a large circular office tower on the corner. I didn't take a photo or anything. I'm not dangerous.
There's a risk to all this. Nostalgia comes easy to a man running headlong into his fifties and I appreciate that misty-eyed reminiscence of grounds/car parks/factory sites don't hold much allure for the younger fan, but give an old man his moment. Some people just collect grounds, that's all.
I'd never been to Filbert Street, Ayresome Park, the Baseball Ground, Vetch Field or Burnden Park. I'm no stranger to their new incarnations save for Derby but I feel like I've missed something. I've walked past Roker Park and not gone in. Why did I do that? Why? I bitterly regret that moment of nonchalant, laissez-faire attitude. I have, however, broken into the stand at the Aggborough Stadium, Kidderminster when a) a gate was open and b) so was the toilet. That somehow makes up for it.
Maybe, you collect them too and can reel off favourite stands or mentally point to a leaky roof at Turf Moor or a rusted stantion at Bramall Lane. I've kicked a ball around Gigg Lane, Bury. I can say I've lived.
Yes, Leicester was great. Cambiasso's miss came minutes after I'd told my neighbour that he 'still has it'. Then there was Mignolet's magnificent flapping at their goal. After a while it's healthy to  take the stress out of moments like that and wonder just how funny it would be if it happened in any other goalmouth in the world other than that one. Then there were the goals – Gerrard's two fingers up to everyone apart from those gathered before him and, my favourite, Jordan Henderson's 1970's run with both arms above his head. I half expected him to raise one arm and hold his sleeve with curled fingers like Leeds' Allan 'Sniffer' Clarke.
As for the ground though…well…
Look, it's tiresome when people say 'yes, but it was better when…' but so many of the new grounds are mere identikit stadia. Paint the King Power white and it becomes Pride Park. Add a heavy coat of red and it's St Mary's. They're all the bloody same. I like unusual grounds. Cardiff's has much to recommend it – mostly because there's a section in the away end that can't be accessed from any row of stairs. Instead, you have to play the 'scuse me mate' game to dozens of fans as they stand to let you through. If anyone was there last season I'm talking about the back rows in the away end on the side, not behind the goal. How that's safe is beyond me.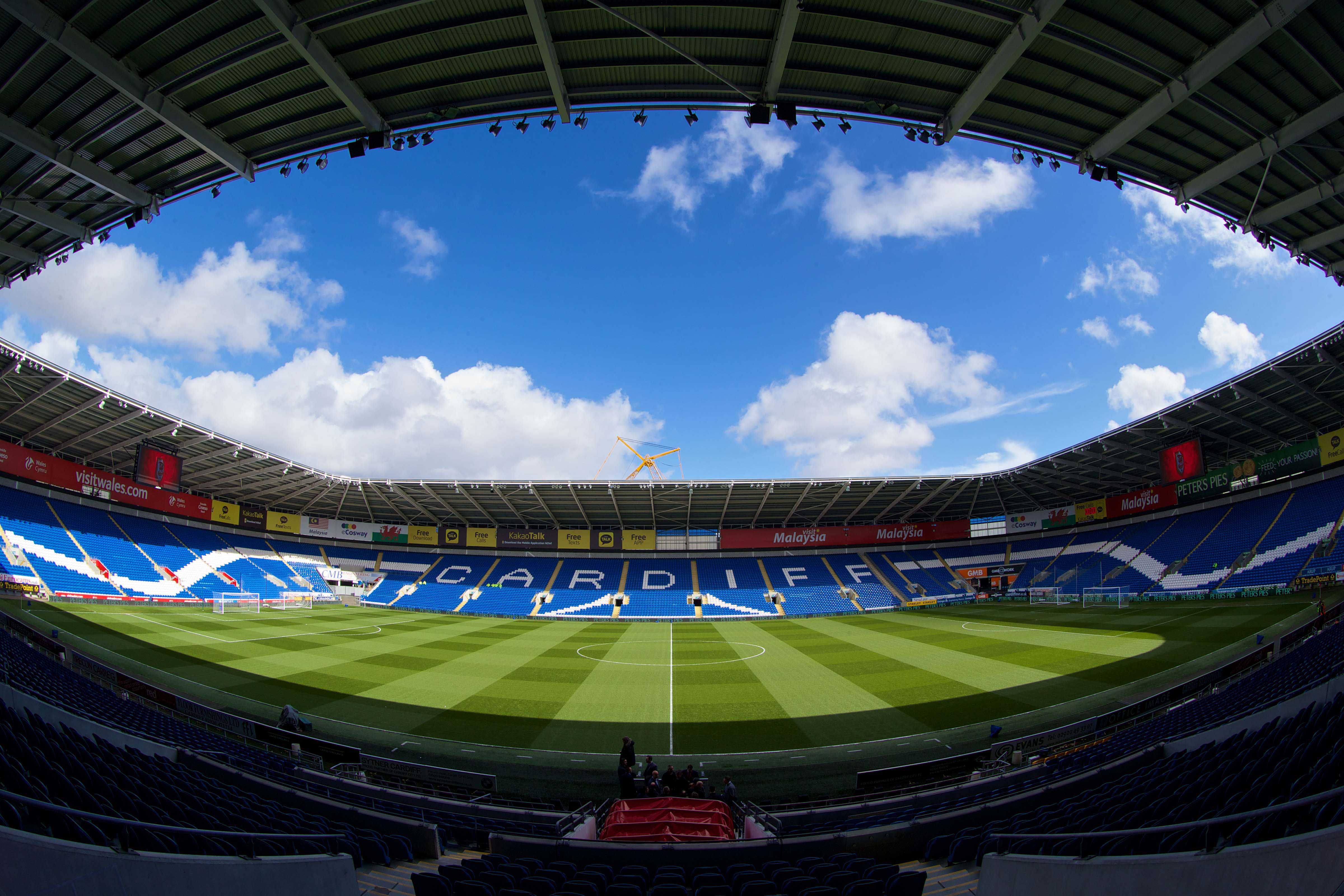 I also like that the stewards gave out an 'Away Fan Pack' outside the turnstiles. It contained detailed instructions about how to get to the ground. I can't help but feel that that particular vessel of useful information had long since sailed at that point. Still. New ground. Done.
The worst loss is Highbury. Jeez, I loved that ground. Everything about it was traditional. Tucked into a housing estate, you had to queue in a street with no sight of the ground unless you were 10 or 12 people away from the front. One minute you were outside someone's house, the next you were at the gates. It was like a surprise when you realised that you were going in. Also, and this is a big deal, the sides weren't filled in. I like that. That massive space between the North Bank and East Stand was beautiful. Ewood Park used to have a whole sloped field where you could watch the game from outside. Ibrox had something similar involving a railing gate.
Highbury had proper ends too. The Clock End was nice but those who were stuck in the low, corner flag bit of the West Stand had little chance of seeing anything that went above head height. This was the same letterbox view that many towards the back of the lower Annie Rd will recognise.  It was a great ground, but that's all gone now and what has progress given us? The Emirates Stadium. The nice big comfy Emirates. It's beautifully constructed. You can see every blade of grass from every seat, it's easy to get in and the seats are padded sufficiently to welcome the gauntest buttock. It's lovely.
I absolutely hate it.
That's not a football ground. That's a picnic area for families. That's a cinema. They paved paradise and put up a parking lot. Even the food is nice. Who asked for this? What brave new world did we ask for?
I know, I know. Safety, merchandise, fan experience, family occasion, friendly game, lovely facilities etc. Sod that. I want to stand under a giant clock in the rain. That was half the fun. The Emirates is too nice, too big. A mate of mine claims that the larger a pub is the worse it is. I fully support that view. I've taken to middle age like a natural.
I've also just realised that this could be a call for the Blues not to be redevelop Goodison. I didn't mean to but I'm taking the opportunity. Don't do it. It's great because it's horrible. The rotten wood really sets it off.
In 2008 I visited all 92 grounds with a couple of mates. We liked Saltergate, Chesterfield and Brunton Park, Carlisle United the best.  We frowned and harrumphed at the Withdean and the Riverside. This is common for new ground bores.
So, Leicester is done and judging by last night it may be a while before we go back. I just need Forest, Ipswich and Rotherham to go up in May.
Actually need.
Pics: David Rawcliffe