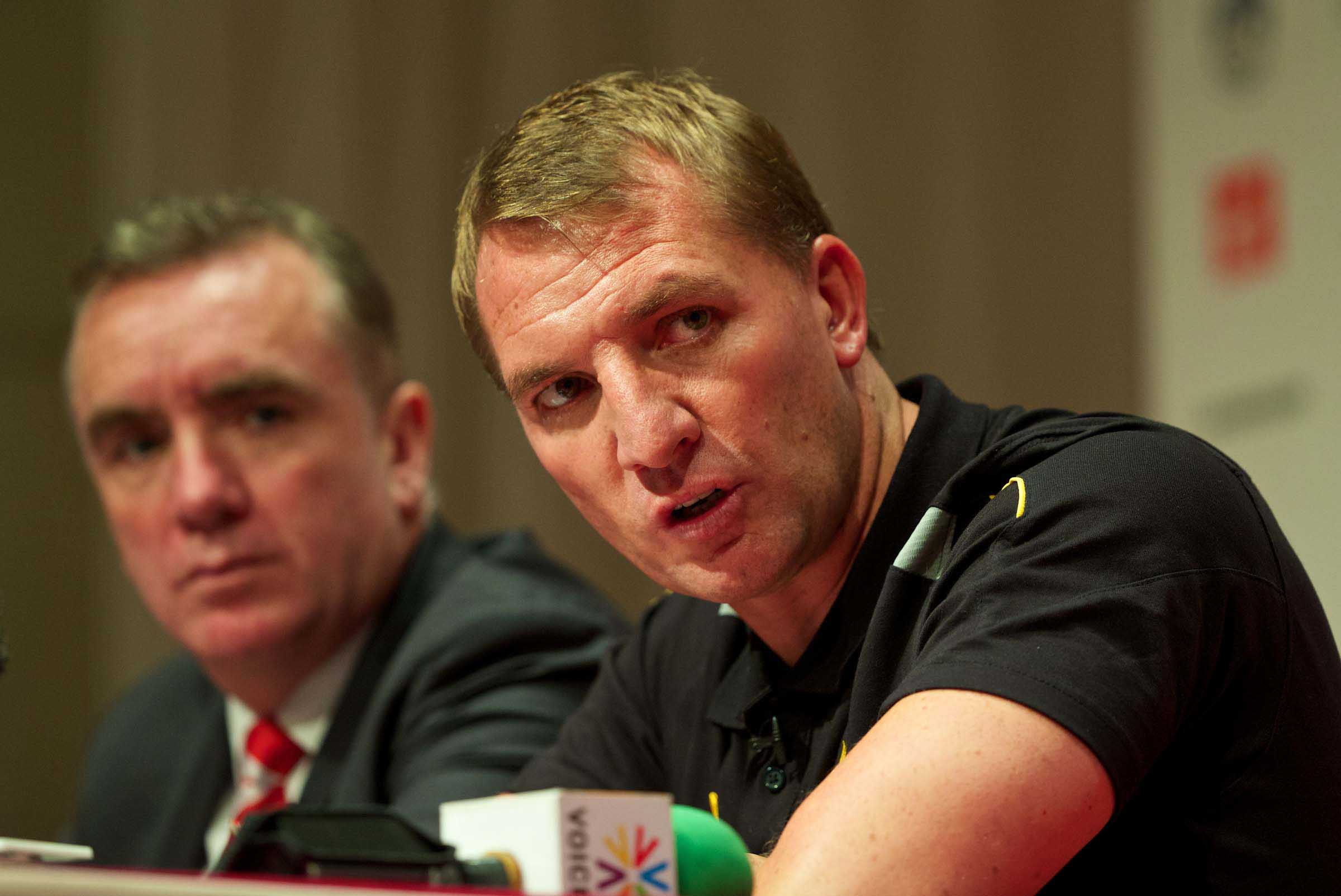 I'M obsessed with structures. You never want to work with me. I'll structure you to death, put all sorts of things around you. However, once we have those structures, let's go crazy. Structures empower. They encourage creativity, guarding against mistakes and, specifically, the repetition of mistakes. We make mistakes — let's learn from them and reinvent.
Liverpool's transfer window in the summer just gone was a mistake. Let's learn from it. Let's create structures and find new ways to work. Let's encourage creativity. But with structures around.
Let's humour ourselves for a second we understand how transfers work or indeed the club's current structures. We almost certainly don't, but let's discuss the imposition of principles into Liverpool's planning.
Were I John Henry I'd give Brendan Rodgers:
a) A guarantee of a job until 2016 at Anfield and beyond if he meets the KPIs. (A structural target).
b) Control of all transfers. Within a structure. Let the committee report to him, let him set its goals and he can report to me and Ian Ayre.
Therefore reports overnight Liverpool, and specifically Brendan Rodgers, are contemplating letting a load of defenders go scare the life out of me. Not because I believe these defenders to be brilliant players, any of them, just that it is the sort of unstructured nonsense which will lead to getting bogged down in previous mistakes. Wasting time and resources on something which really isn't anywhere as important as we can convince ourselves it can be. It's the pursuit of perfection, an idea that Liverpool can play the same game as Chelsea, City and, eventually again, United.
It's also at odds with a holistic view about the side. Currently it's fair to say that there have been issues both in goal and in front of the back four. One of those has been an issue since Pepe Reina packed in saving things. Say January 2012? The other has been an issue since Lucas Leiva pulled up lame at Chelsea away in the League Cup back end of 2011. I think you have to deal with at least one of these before you start jibbing a load of defenders and the clear one, the nearest thing to a magic bullet is goalkeeper. Give them a goalkeeper who both inspires confidence (unlike Mignolet) and saves things (unlike Reina and, especially, Jones) and ideally one who doesn't have a pop in open letters (may all letters stay closed). This goalkeeper doesn't have to be a world-beater though it'd be better if he was. A steady Eddie like, say Nigel Martyn, who saves what he should, positions himself as he ought, talks etc. One of them would do but world-beaters are always great.
Have that goalkeeper and then judge these defenders. But also, keep these defenders at least for twelve months. They are alright. We came second last season with Aly Cissokho and Jon Flanagan at left back. The moral of this story isn't "what could you do with a boss left back?" It is "shows how unimportant left back can be if you score a load of goals." Basically – we have other things to do.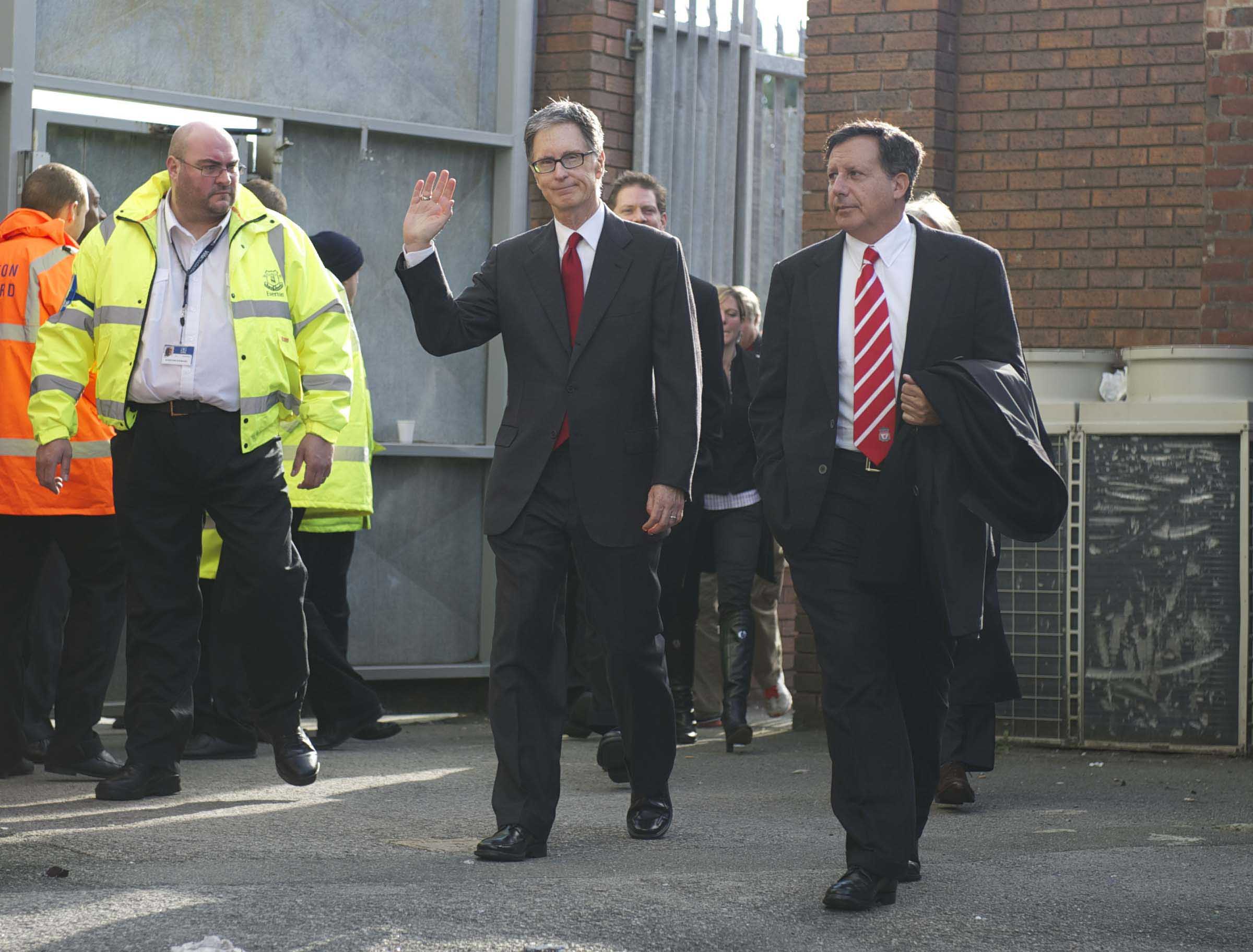 And this would be my structure. Brendan, you can have complete control of who stays and who goes. But we won't give you a penny to spend on a defensive midfielder, even if you sell one. We won't give you a penny to spend on a defender, even if you sell one. We will give you half of Gerrard and Johnson's wages to play with if you let either go at the end of their deal to get a lad in on a free, but the other half? That's paying for the new goalkeeper. That's paying for goals. Any transfer fees we raise on anyone we sell? Going on goals and a goalkeeper that.
Because this is your sole KPI for 2015/16 — P38 W??? D??? L??? F90 A55. Finishing position? Nah. Just the F and the A. The For is a minimum. The Against is a maximum. That's it. Do what you want in the cups. You are a highly motivated individual – we're sure you want to win games and trophies. But you just make sure on F90 and A55. Should you achieve that your KPI for 16/17 is F100 A50. Then 17/18 F110 A45. Just letting you know now as it might inform your decisions with this new power you have.
So that's where the money is going and that's the structure. You can buy any goalkeeper you can convince to come here. You can buy any attackers you like — let's start talking about lads who score one in two with pace and verve. You can sell any attackers and attacking midfielders you like and you'll get all the fee and wages to play with for attackers and attacking midfielders. If you want to try jiggery pokery with defence and defensive midfielders then fill your boots. But it is jiggery pokery and you will pay for it if you don't hit your KPI. So don't waste your time — overhauls can do one. Buy goals. Always be buying goals. We're helping.
We were sold that FSG would look for a new way to win. Brendan himself acknowledged goals were a target at the start of 2013/14. Somehow, somewhere, too many have been beguiled by convention, not what actually worked, what achieved the unlikely. Too many have wondered about reversion to mean and instituted a policy most likely to bring that reversion to mean about. We've got back on to their playing field and lost. They were terrified of ours — did you see Arsenal at the weekend?
A structure such as this would be good for the manager. He improves footballers. He works well with consistency from his playing staff. He's very good at midfielders and full backs in possession. He's good with young players. I trust him to get the best out of the lads coming through, more than any Liverpool manager in living memory. Use them. You can do the controlling midfields. You can keep the ball forever and a day. This is brilliant. But goals and goalkeepers need buying rather than coaching most of the time.
On the other hand, the attacking football he is great at is always going to expose your own centre backs, so acknowledge that. Don't have an expensive toy there. Have all your expensive toys where they are useful. It's hard to coach goals, but Brendan Rodgers has shown himself to be brilliant at coaching chances. Further, his achievements in terms of motivation, improvement and tactics with Suarez and Sturridge have, if anything, been underplayed. He got them both playing, not as a partnership almost as two lone forwards who happened to be on the same side. He got the goals Suarez had threatened to score since he arrived out of him. He helped Sturridge develop and gave him room to do so, sometimes at Suarez's expense but kept both players happy. However what he didn't do was improve Suarez and Sturridge with a magic wand. He created the space for them to improve into the players they should be and exploited it. You need to buy those players in. They cost. And some will fail. But those who succeed, succeed at a £30m level. Goals. You can work the rest out around them.
Two all draws with Arsenal, season long battles with Arsenal while the big boys are over the hill and far away are the future unless big, bold, risky decisions are made. Having seen Liverpool come closer than they had since I was nine, having seen the impact goals have, having seen Benitez and Houllier get close but never quite have that league title X factor while Ferguson brings on another brilliant forward, having seen a flawed side completely wipe the system out, all I think is we need goals. I used to love a dour 2-0 and the aim was to be that dour 2-0 side. But having had all that, it's not our path. Both boxes. That's where the money and focus should go, not on an eternal drab battle for fourth. That, with Brendan Rodgers, is pragmatism. Pragmatism inside the club. Structures inside the club. Aim for process, get outcome. F90. A55. Or better.
You can work out structures and aims which help. You can also define yourself by your weaknesses and it is liberating. Do what you are good at, not what you aren't, and become very good at it. Brendan Rodgers doing what he is good at is a good thing. Make him do it and you just never know.
Brendan Rodgers shouldn't try and be a holistic manager. Liverpool not trying to do everything is a good thing – we aren't in the same financial situation as the current top three. We can't do everything as well as they always will be able to. Forget an overhaul at the back. Someone in charge tell him not to worry. The Champions League isn't a promised land. A nineteenth title is. Brendan's shown the most likely path along with Suarez. Now he, FSG, LFC and all of us need to at least try and walk it again. It is rock hard and fraught with danger but it's the only awfully big adventure worth having.