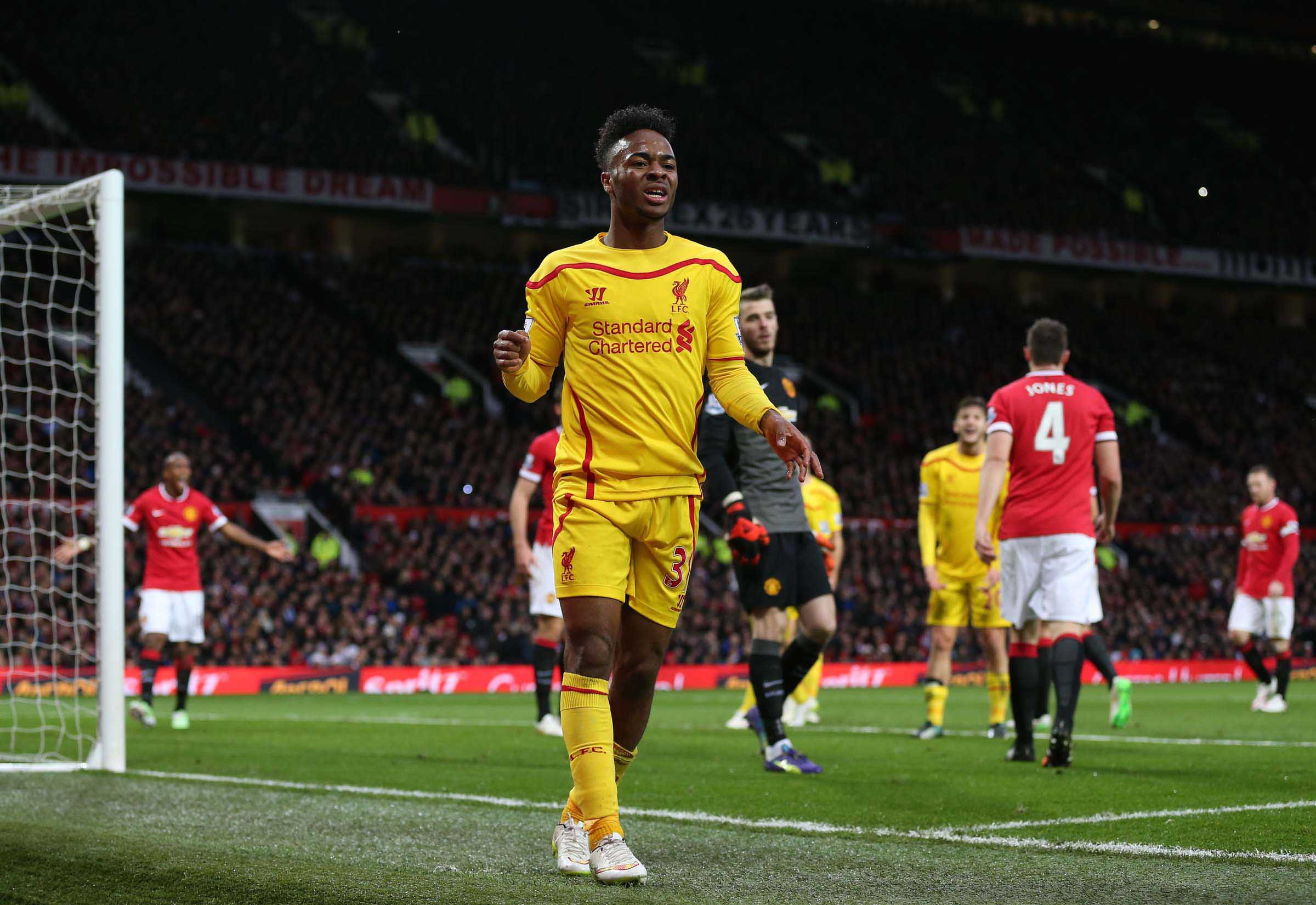 YOU can't live your life by ifs and buts. So why should your football team be allowed to?
If Raheem Sterling scored that chance when the ball broke free for him to the left of the Manchester United penalty area?
But United scored their first against the run of play.
But United's second was offside.
If Sterling scored that one early in the second half when he had all the time in the world to put the ball in the net?
If we only had a defence that wasn't capable of gifting goals like the third we gave them?
If only we were that little bit nastier and had worked on Fellaini once he'd got that early yellow?
But Mario Balotelli had a chance pushed on to the bar.
The difference between winning and losing a football match can be marked by the finest of lines sometimes, BUT the difference between being habitual winners and losers in football 'per se' is a pretty big chasm.
Liverpool Football Club have by and large been habitual losers for over two decades now.
Since Liverpool last lifted the title (25 years ago this coming May) they've still been occasional 'winners'. One European Cup, one UEFA Cup, three FA Cups and four League Cups added to a smattering of other Charity Shield and Super Cup trinkets that don't really count as proper trophies. I've had some great days out being present at most of those silverwear collecting occasions, BUT they've not been enough to stop us falling into the category of 'habitual losers'. If you are a character (or a football club in this instance) that visibly shrinks in the face of big setbacks then you are a habitual loser. You aren't one of life's 'winners'. Liverpool FC aren't one of life's winners.
Seven months ago we were on the brink of shattering that concept.
I'm old enough to remember the 1980s. I'm old enough to remember how we used to mock the efforts of 'cup teams'. Cup teams like Manchester United. Teams that were habitual losers.
Manchester United used to have this mental block when it came to league football. They went 26 years without winning the title. It will be at least a 26 year span of time between titles for Liverpool. Realistically it's going to be a lot longer than that. 12 months before United broke the title hoodoo they saw the title slip from their grasp in agonising circumstances just a few short steps from the finish line. They even saw the final nails of the 1991/92 title coffin hammered home by Liverpool, at Anfield. They took the blow badly at first, but soon rallied to dramatic effect. They channeled the negative of 92 in a positive way and reaped huge rewards. These were the actions of a club that transformed themselves from habitual losers to habitual winners. Today we are shuffling around trying to dress up the negatives of yesterday into positives. The two clubs pretty much swapped roles in 1992.
Liverpool FC have a mental block when it comes to league football.
We do some things well. Very well, BUT we don't take them for granted enough. I know that sounds bizarre, BUT we should be inclined to take the things we do well a bit more for granted and focus on adding new strings to that bow.
The greatest football teams throughout history took themselves for granted. The best football teams on the planet today also take themselves for granted. I've seen Liverpool teams take themselves for granted. This current Liverpool team can take very little for granted. 1970s and 1980s Manchester United failed to take themselves for granted. On occasions they had some strong foundations to build upon, but instead dismantled unnecessarily and from time to time self-destructed. Liverpool have done their fair share of that kind of thing since Kenny Dalglish walked away from the club in February 1991.
Players being dropped and formations of play are incidentals in the great scheme of things when it comes to football. So is the perceived quality of a player. It's the 'clunky' things you need to get right. Football is a simple game and so is life until you over-complicate it.
Manchester City, Chelsea or even Arsenal (perhaps) would have probably won that game yesterday had they been in our position, with a better goalkeeper, a more coherent defensive unit and a cutting edge up front 'only' being the difference between winning and losing. Yes, a pretty big 'only' BUT a simple enough equation.
Last season Dr Steve Peters did an amazing job instilling belief to the Liverpool squad that they could, or even would succeed, BUT the mental frailties of a generation when it comes to the aftermath of falling short, while belief is high, is the singular most damaging ingredient this football club is afflicted with.
Not the goalkeeper, or the defenders, or the lack of punch up front, all of which are repairable incidentals really. Our biggest enemy is mental frailty. We are the precocious tennis player who is on top of their game until the first double fault, or the talented golfer who nails the first two rounds at The Open only to hit every bunker during the third round. We are an 85% football club in many ways when it comes to using the entirety of our mental capacity. We never quite go that extra mile, or shrug off 'that injustice'. We are Sergio Garcia.
It's time to drag ourselves up from our knees. No one else will do it for us.