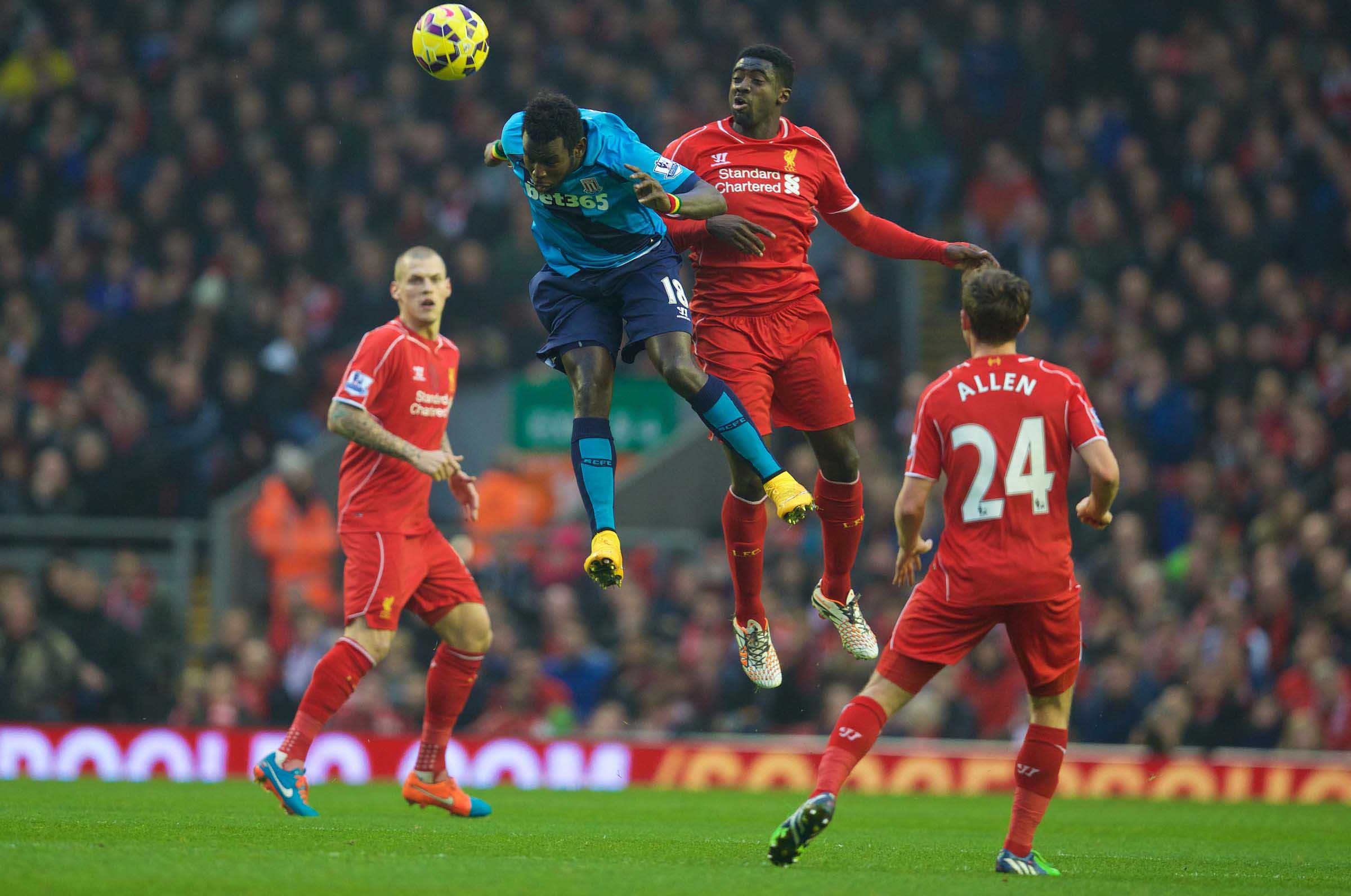 WE played like we meant it during the second half against Stoke City on Saturday. There was a bit of intensity, some spirit, a touch of defiance and even a degree of passion on show. Most of it was directed towards the task of putting the ball past Asmir Begovic, while simultaneously stopping the ball going past Simon Mignolet. Some of it however was directed at fellow team-mates.
I almost fell asleep during the first half. One of those when your head nods violently forward, only for you to catch yourself just before chin hits collarbone. It was that bad and, when combined with some pretty erratic sleeping patterns of late, then it was perhaps understandable. All the same I had to do one of those quick glances to my left and then right to see if anyone had noticed. So let's draw a line under the first half and forget it happened.
Only time will tell if this season turns on the sixpence that was the second half of this game against Stoke. Apart from Tottenham Hotspur away, which was a full three months ago, the second 45 (52) minutes of this game was marked by the most promising football of the campaign so far. It was also laced with a fair bit of attitude.
It was nice to see Glen Johnson risk his face in the name of obtaining three points. It was intriguing to see Philippe Coutinho getting openly frustrated with Rickie Lambert, when the through balls the Brazilian international laid on to a man who was leading the line for Bristol Rovers just a few short years ago, came to nothing. It was great to then see Lambert's perseverance pay off in a match-winning manner. It was brilliant that it all seemed to mean so much to them.
The relationship between Mignolet and Martin Skrtel appears to plummet further with each passing game, however. From my seat in the Paddock it was one of the most entertaining aspects of the second half when Skrtel reacted like a man cut up at a roundabout by someone in a 4×4 every time Mignolet ignored him for the usual short ball. It got to the point where Mignolet refused to play him the short ball at all and Skrtel would spin round to remonstrate to Brendan Rodgers on the touchline. Mignolet not coming at all for the through ball that Bojan sent Diouf bursting into the penalty area with almost made Skrtel spontaneously combust. Mignolet's after match praise of Kolo Toure alone spoke volumes of the festering ill-feeling.
Animosity can provoke excellence sometimes. Again there were some fine reaction saves from Mignolet and his shot-stopping can't really be faulted too much. Maybe it's time to just let him be the natural born shot-stopper he clearly is. At least until the sweeper-keeper of our dreams can be located.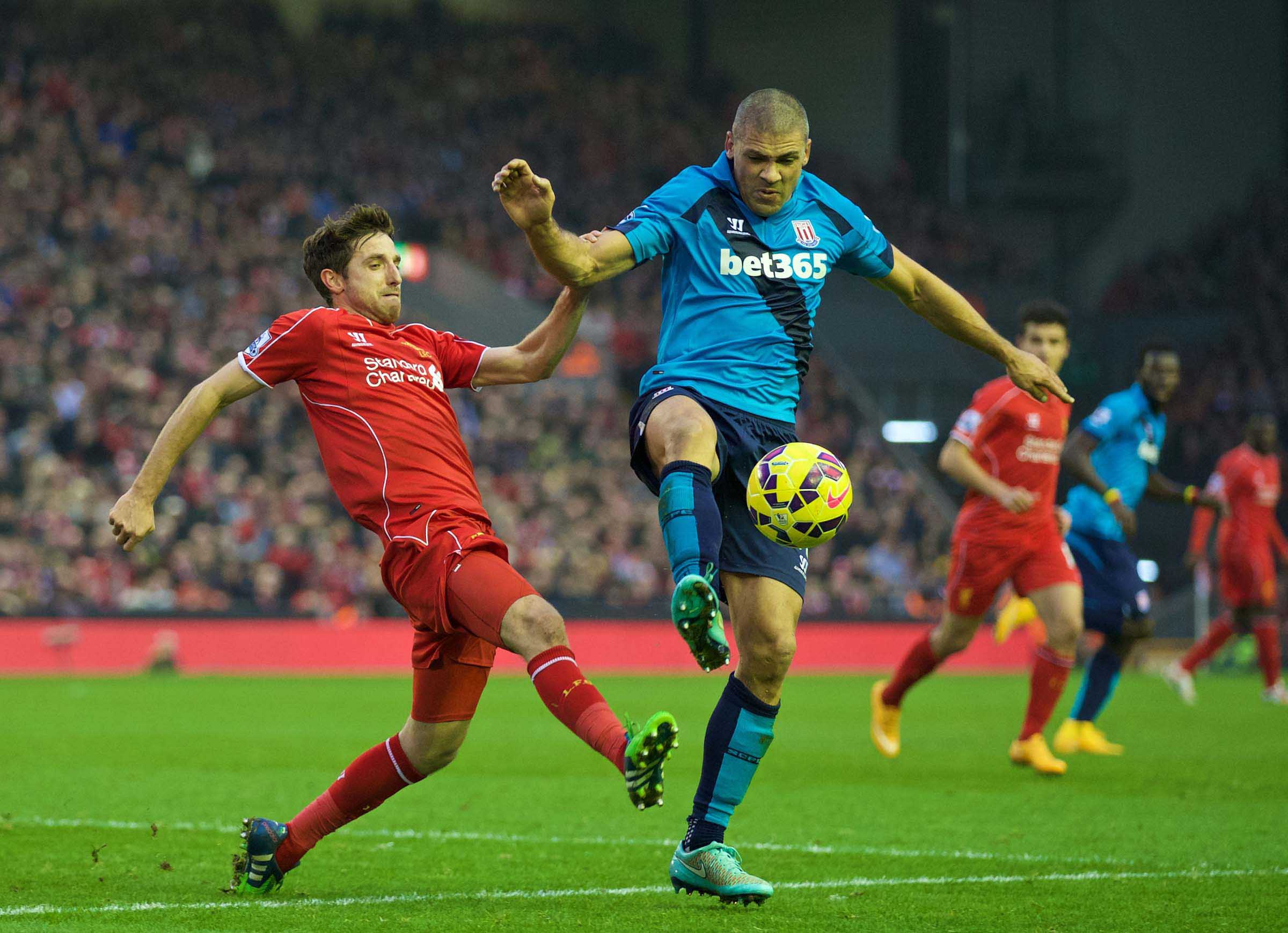 We ended the game with what was on paper a 3-5-2, yet in reality was the tactical equivalent of curling up into a protective ball when about to take a kicking. The spectre of Peter Crouch waiting to enter the fray and the associated response from Rodgers made that scene from Blazing Saddles spring to mind.
"Never mind that shit, here comes Mongo".
A fluid 3-5-2 though is the way I'd love us to go for now. Extra security at central defence where it's needed, also allowing scope for Mignolet to stay rooted to his six-yard box. An extra man in the middle of the field, with a traditional defensive midfielder allowed to sit and protect. Emre Can perhaps? Jordan Henderson as the pivot and a free role that could be filled by any number of likely candidates, be it Steven Gerrard, Adam Lallana, Lazar Markovic, Raheem Sterling or Coutinho. We already have wing backs in the making, as our full backs are more adept at pushing on than they are at defending. All of this would eliminate the sole striker issue that no one at the club seems completely comfortable with. It just feels to me a system better suited to the players we have at the club.
Regardless of favoured formations, what has been a prime source of annoyance for me is the way Rodgers won't always field players that link well together. When Lambert is on the pitch then Lallana more often than not isn't, despite the way they linked so effectively at Southampton. Lallana also links well with Henderson. Away at Manchester City when Markovic came on in a left-sided role in front of Alberto Moreno they linked very well, yet they haven't been combined in such a manner since. It's the simple things that often make the biggest differences in football.
Between now and the end of the calendar year we have both winnable and potentially moral-boosting games — a month of football that can dramatically change the composition of the season. Leicester City and Sunderland can give us six points if we play as we did in the second half against Stoke. Burnley and Swansea City between Christmas and New Year are in the same bracket. Manchester United and Arsenal is where the feel-good factor is on the line, and both of those sides are throwing punches like a wobbly ex-heavyweight champion that should have stopped climbing into the ring long ago. Basel and Bournemouth offer us the opportunities of having European and domestic cup nights under the floodlights at Anfield to look forward to going into 2015.
2014/15 is still all to play for.