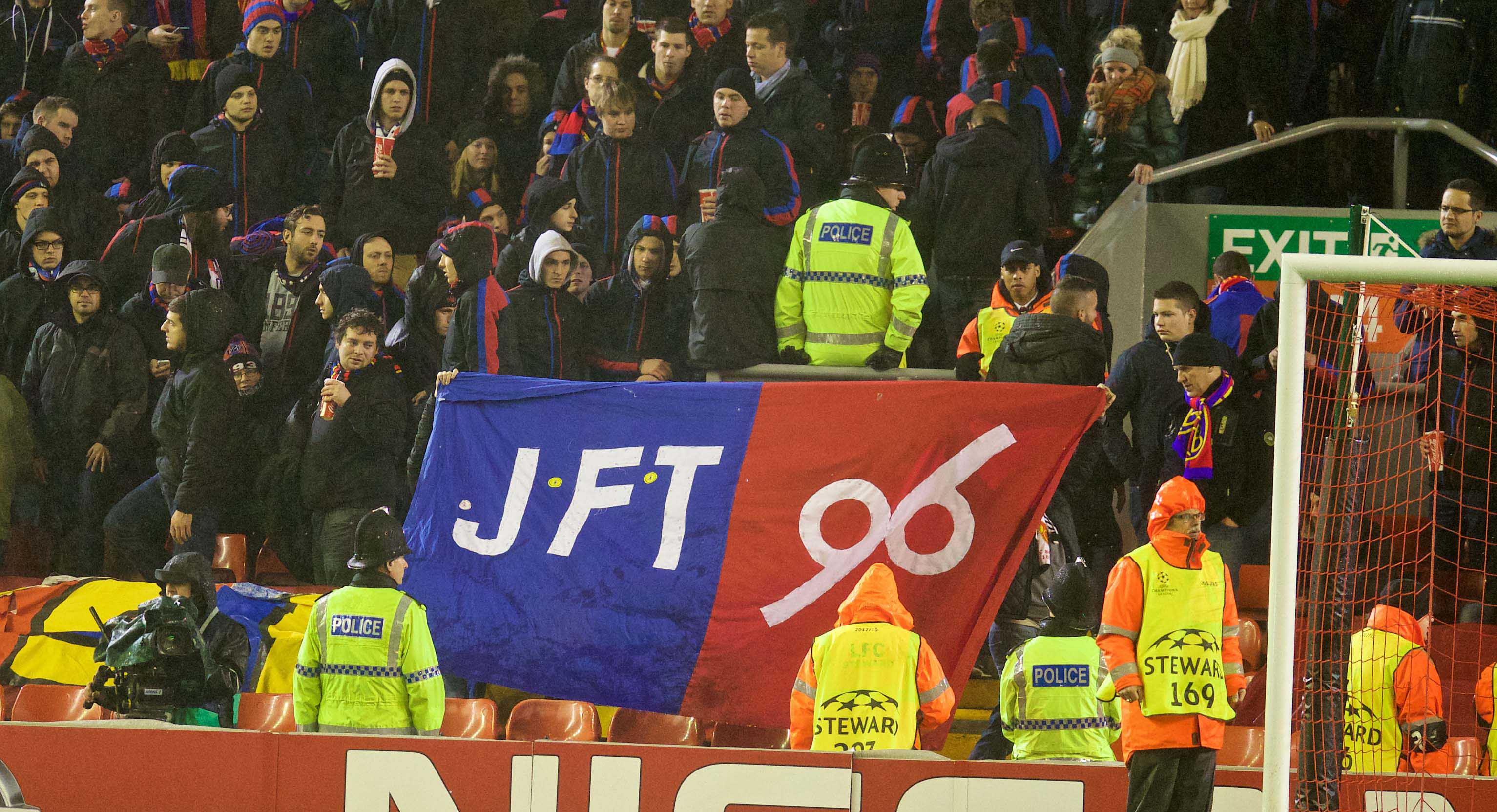 MUCH of the talk before the game was of Olympiakos and the Road to Istanbul. That team too had stumbled through the group and early season consistencies to see the season explode into life with a swing of Gerrard's right boot.
I'm not sure how the night started back in 2004, it's hard to remember, but I'm pretty sure it didn't start with half the crowd with a cob on. Despite Borini not being on the bench for two league wins last week and no-one noticing, since the Sunderland draw it was now a hot topic. For Basel he was out again and it was deemed a further sign that the manager had lost the plot. Even his missus was fuming on Twitter. And you don't cross a Scouse girl, Brendan.
On top of this you had lads who were keen to tell you how Manquillo/Moreno/Lallana/Coutinho/Markovic and even the injured Toure were being treated like a dog, to the extent that you started to wonder who on earth he had picked. Best of luck to those who did.
Once the game had started the players did little to overcome the discontent. In fact they were the worst at it. A tough crowd became an unrelenting one as players misplaced passes and went into their shell. Even when something broke for Sterling out of a mistake he seemed scared witless to shoot. Basel passed it round with no such worries. Maybe they think their fans like them.
They opened scoring through a passage that was neat play if you are watching as a neutral, but all rather too easy if you are on the receiving end. The rest of the half disintegrates into crowd moans, poor movement and players bickering. At one point Gerrard knocks a ball over the top and shouted at Rickie Lambert for not being Fernando Torres. Even I felt for Rickie at the point. Towards the end it started lashing down and I was quite pleased because I thought it might mean something mad happened and we might score from it. I'm not sure where that ranks on the scale of desperation, but it felt pretty high.
At half time there is a double sub. Moreno for Enrique felt a good one as we were getting no joy down the left flank whatsoever. Markovic for Lambert was an interesting one in that we now had no strikers on the pitch. What we did have was 11 good players, and just by having good players who seemed to trust each other and move for each other things improved dramatically. Admittedly it was dramatically to just alright, but it felt like a good start.
And then the red. Don't let anyone tell you it isn't a ridiculous decision from a Community Support Officer of a referee. The 'well he gave the ref a decision to make' brigade ignore the fact that when players challenge for the ball or just move about on the football pitch, parts of their body can sometimes brush vaguely near another player. It's not a harsh decision, it's just wrong. He was wrong a lot.
Ten men feels the end of the game. But remarkably a group of players who had shown no confidence whatsoever suddenly decide out of nowhere they might as well have a go. The crowd reacts and suddenly we are all mates again. Gerrard's free kick is perfect and it feels on. Basel rattled, Kop in full flow. I want to win it for them, for us, for Brendan, but especially for the three awful lads who were sat behind me who got off on 75. But it wasn't to be. Despite a wonderful Martin Skrtel cameo which suggested he could be a 9 AND a 10 if he wanted to reinvent himself. A scandalously low amount of injury time saw lots of tired lads doing tired things and then Basel celebrated like they'd won the thing. Good on them. It's meant to be a laugh.
It would be wrong to allow the last 10 minutes to cloud the issues of the first 80, of course. There are loads of problems. With confidence, squad balance, and in some cases just plain ability. Where do we go from here? Old Trafford. On Sunday. Maybe with no "strikers". And always with a shotgun on my knee