IT'LL soon be Christmas Eve, you'll be scrambling around the shops trying to find a Hello Kitty dressing gown, a One Direction Blu-Ray and some ladies underwear, and that only covers Uncle Jack. What to do? Well fear not. The Anfield Wrap's got you covered.

There's nothing quite like a little LFC something to fill that stocking out, especially in the form of books, and the folks at Pitch Publishing have recently released two you may want to consider adding to your Christmas shopping list, or to satisfy your 'must read more books' New Year's resolution.
Things aren't going quite right at Anfield lately (you may have noticed) and what better way to take your mind off that than by curling up with a good book and reminiscing about days of old. Both 'Liverpool Cult Heroes' and 'Got, Not Got: The Lost World of Liverpool' will take you back to days of Reds past.
Here, I take a look at why you might want to consider these titles to be the ones you shout at a poor bewildered Waterstones employee at 7.45pm on 24th December.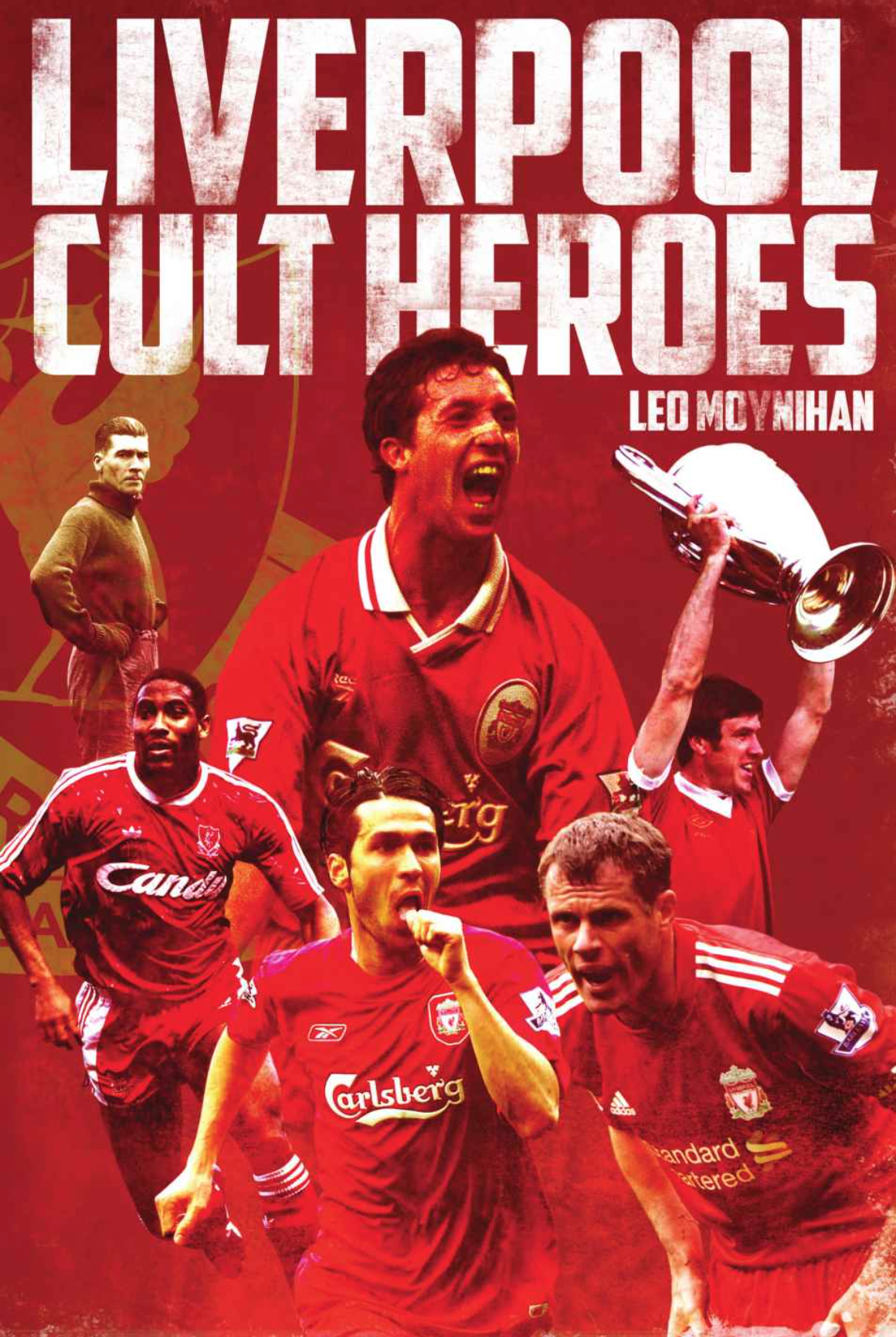 LIVERPOOL CULT HEROES by Leo Moynihan
The very best literature is that which leads to pondering and debate. Who or what is a cult hero, and whom of the hundreds of players in Liverpool's fabled history deserves such a tag?
There have been many Liverpool books down the years extolling the virtues of Liddell, Keegan, Dalglish, Rush, Torres, Gerrard, and rightly so. However, as great as those players were, and they were great, they weren't really 'cult' figures, not really. They were just bloody amazing and roundly loved (for a limited period in the case of Torres).
As Moynihan explains in the opening pages, "Cult Heroes don't have to have opponents queuing up to bag their shirts. Some might but mostly they aren't about that. Cult Heroes and the affection they garner isn't as simple as the goals they score or stop… In this book I wanted to explore other players who have hugely contributed to the club's rich tapestry of success and history, but who also tickled something extra in those who came to watch them."
Sure this book includes some who belong in the same breath as the best the club has ever had such as Barnes, Carragher and Suarez, but there are also those who probably immediately sprang to mind for you when you read the title. Yes, Jones (Joey), Garcia and Kuyt are there too.
Moynihan has compiled his 20 best examples of the cult heroes who graced L4 spanning from 1898 right up to this past summer, kicking off with Alex Raisbeck and concluding with *spoiler alert* a certain toothy Uruguayan. Twenty mini-biographies give you a shortened but detailed story of these players, what they achieved at Liverpool and just what made them cult heroes to the Kop.
There is no Istvan Kozma, no Torben Piechnik, no Sean Dundee or Erik Meijer, not even a Bernard Diomede or a Pegguy Arphexad. No this list of cult heroes carries the requirement that the players have at least been relatively useful to their team, with plenty of titles, cups and European clashes (in more ways than one) under their belts.
For this 'relatively' young LFC supporter, the most fascinating parts of the book were in the early pages. Reading up on the likes of Raisbeck, Scott, Stubbins and St John was like being introduced properly to my Grandad's heroes. The ones he used to tell me about, probably slightly overhyping them, but then I'm sure I'll do the same when I'm telling my grand-kids about Gerrard, Sterling, Sturridge and Jose Enrique. Of course I knew of them and that they were great players, but this book dug a little deeper than I previously had and brought out more of the story behind the players. God how we could do with an Elisha Scott today, or a Stubbins or a St John for that matter.
This is not just an opinion-filled book. There are also contributions from the players themselves, people who knew them, fans from the day and footy journalists, such as The Times' Tony Evans.
The foreword from Gary McAllister (who is of course also part of the big 20) captures the mood perfectly as he exclaims his bond with the fans, and regales the reader with a story from a game at Bradford when he hit a free kick just wide, having just scored from one 15 minutes prior, and the travelling Kop playfully chanted "You don't know what you're doing.", to the Scot's delight.
Some of the players in the book are superstars, bonafide outstanding players, but others were more limited. Not the best technically, not the strongest, not even the most successful, but those who bled the Liverpool red, gave their all every time and proved to be vital cogs in the successes of the club.
There are of course parts where it becomes tough to read, not least when you're being reminded why Luis Suarez was the cultiest of cult heroes, how good he was and that he's not here any more, but this book is all about reminding us why this great club is just that, great. We fans keep being told how we're living in the past, well why not when your past is like ours is?
We've had some bloody good players down the years, players we loved more than our own families (and what's wrong with that?) and Liverpool Cult Heroes is just the ticket if you want to be swept back into moments like the 1965 FA Cup win, the great four European Cup filled time between 77-84, the Nottingham Forest destroying team of the later 80s, the best of the barren years of the 90-00s, and that night in Istanbul.
It should also provide hours of endless debate down the pub with your mates and late night tweets to the author about how Rigobert Song should have been a dead cert.
You can buy Liverpool Cult Heroes by Leo Moynihan here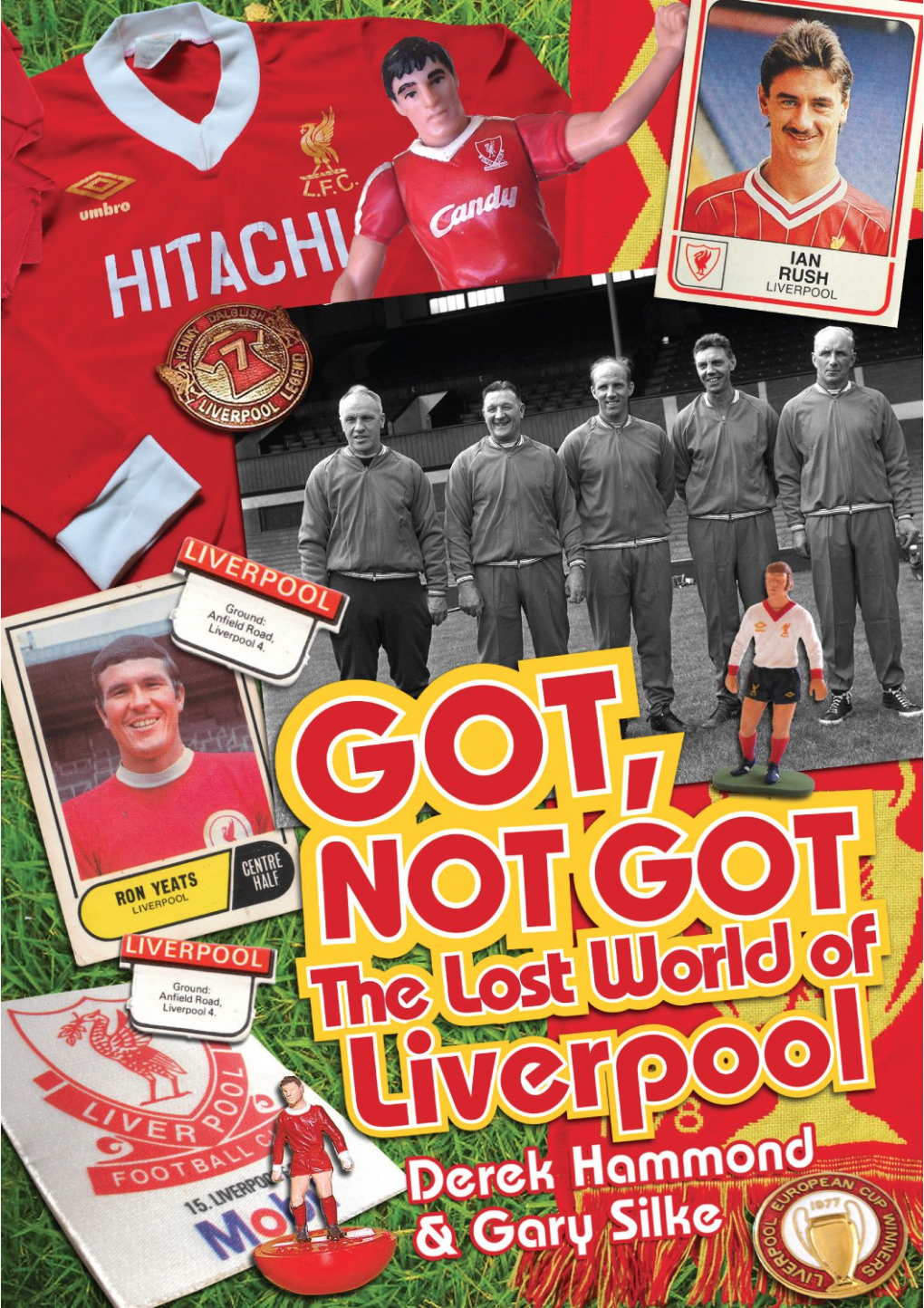 GOT, NOT GOT: THE LOST WORLD OF LIVERPOOL by Derek Hammond and Gary Silke
When I heard there was a new book about the lost world of Liverpool, I thought "Blimey, it's a bit early to be doing a season review isn't it?" However, this is a much more innocent and less painful collection of words and photos.
You may be familiar with the 'Got, Not Got' series of books from Hammond and Silke, who appear to have dedicated their lives to locating every little knick-knack and collectible that the world of football has given us through the decades. The critically acclaimed A-Z of Lost Football Culture, Treasures and Pleasures was runner-up for Best Football Book at the British Sports Book Awards 2012, and now the duo have decided to produce titles for individual clubs, including Liverpool.
If there is one book that will sweep you from your current day situation and throw you back into the world of your ten-year old self at school with your mates arguing over swapsies and shinies, then it's this one.
As is tradition, there is a Shankly quote to kick things off, and then we're right in with A&BC Chewing Gum, or more specifically, the football trading cards that accompanied them. This is not the only example of footy trading cards, as the title of the book probably gives away, but the gist is there from the start. This book is littered with nostalgic pictures that will have you 'retro-ing' your face off in minutes.
The book doesn't merely pick the best of your favourite old LFC toys/accessories, it mentions the shite ones too, such as Action Man in a Liverpool kit, in spite of the fact his limbs are more engineered for deadly kung-fu rather than taking throw ins, or Emlyn Hughes' TeamTactix board game, personally approved by Crazy Horse, which definitely didn't have anything to do with the money, not one bit.
It felt a little generic at times, with certain things not being Liverpool exclusive but something that is football related, such as Shoot Magazine or Roy of the Rovers, (though there are theories that Mr Race was based on King Kenny), but then you also get more LFC specific bits on the Boot Room, Shanks and Keegan. Some of the content is no doubt the same as in 'The Lost World of Leicester City', but then you're hardly likely to read that one as well are you?
This book may be perceived as one for the oldies, but as long as you're not fresh from the womb you'll still get a kick out of reading through the various pages of cards, stickers, magazines, board games, sweeties and badges. As soon as I got to the page on Subbuteo I was eight years old again flicking Ian Rush into my brother's eye on a pitch that had more creases in it than David Moyes' forehead.
The write ups have just the right amount of information and humour mixed with plenty of pictures splashed all over, the mere sight of which can make you say out loud on a busy train "Oh yeah, those things!"
My personal favourite has to be the cigarette card, or to be more accurate, Barratt's candy sticks. They were largely purchased for the footy card inside, but also came with the added bonus of candy sticks so you could be, as the book puts it "posing manfully with our sugary cig dangling from our lips, fooling absolutely everybody."
Got, Not Got is a trip down memory lane where kids dedicated their lives to collecting things, especially footy things, no matter how expensive or ultimately useless those things were. There was not an XBox in sight, an iPad to be found or a Stretch Armstrong on view (that's still popular with the kids right?)
Reading this book will definitely lead to you to go routing through your loft trying to find your old collectibles, checking eBay to see how much they might be worth, or more than likely, setting up your old Subbuteo kit for a Boxing Day grudge match between Liverpool and West Germany. "Ah ****, I just stood on Peter Beardsley again!"
I enjoyed both of these titles, largely for the same reason, that they stopped me from thinking about the present. It depends what kind of reading you (or the person you're buying for) is after, but you won't go far wrong by adding these to your list.
In fact they have even inspired me to write my own book, 'The 50 Greatest Throw-ins of Stig Inge Bjornebye'. Out before Christmas 2024.
You can buy Got, Not Got: The Lost World Of Liverpool here