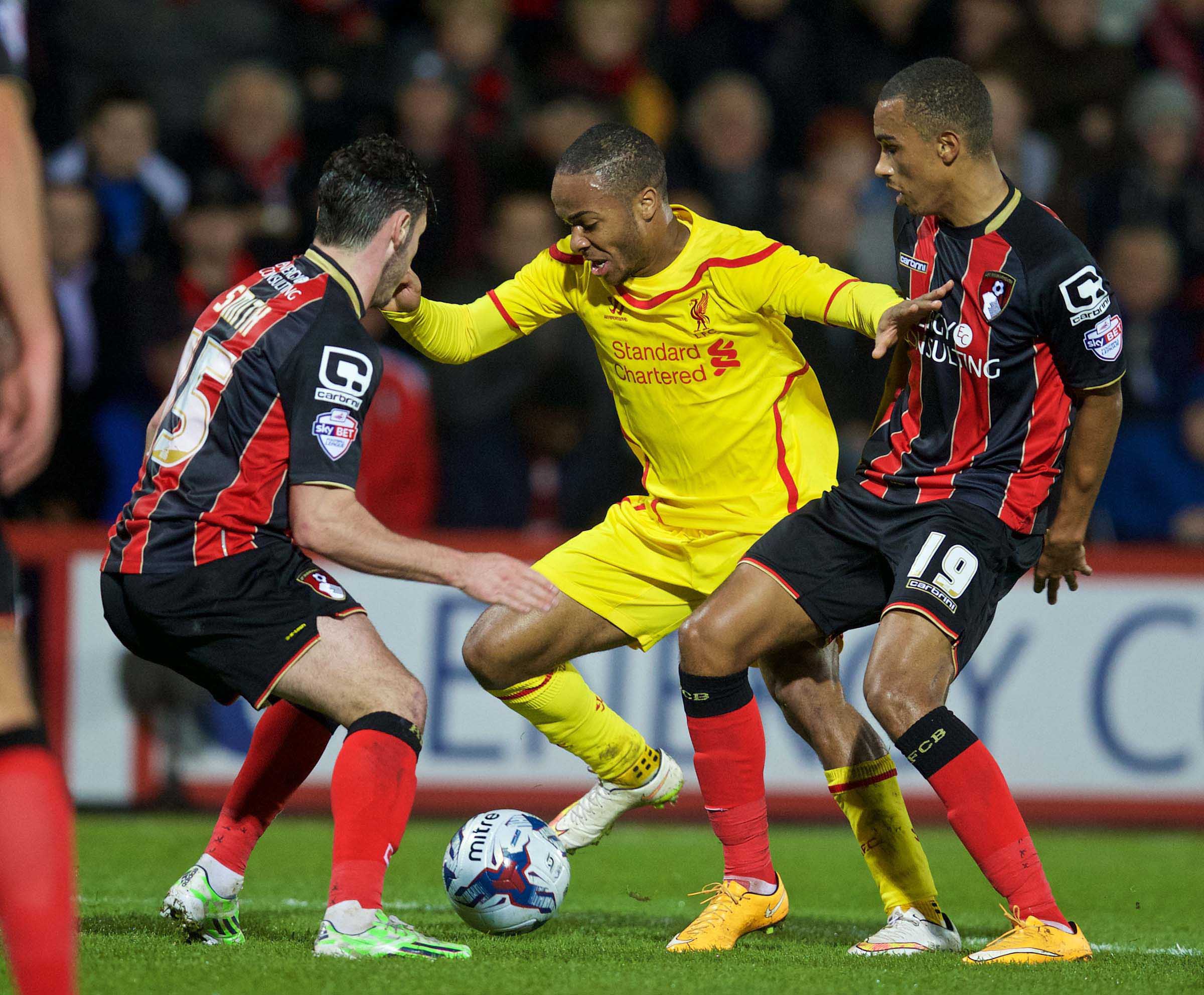 OUR friend Neil Atkinson was quite scathing about the League Cup today. He essentially can't be bothered with anything until we get the big one. I don't think he has quite got over not winning the league to be honest. Have any of us? Have some of the players? Has Brendan?
The League Cup, of course, has many points. Not least the big shiny one at the end. But it also allows a manager to try new things. Or in some cases go back to old ones. Brendan Rodgers could have used the opportunity to give a few squad players to go. Instead he used the opportunity to be a bit more Brendan Rodgers.
Brendan, you may have read, isn't great with defenders. He also doesn't look great with strikers who aren't Daniel Sturridge or Luis Suarez either. And he plain old pretends that defensive midfielders don't exist. But he's great at people who want the ball, who want to use it, and who want to break. He loves them. He improves them. He allows them to play.
One of the many frustrating things about this season has been watching our demise into a bad cover version of something else. A team who wants to be sensible but isn't sure how. Formations that the manager doesn't really seem to want to pick, but perhaps feels he should. Watching him play footballers who he, rightly or wrongly, doesn't appear to like. Players looking confused instead of liberated.
Today he picked seven midfielders who are good at football, in most cases very good at football, and lashed three lads he didn't mind at the back. He filled it as much as he could with Rodgers' lads. He appeared to tell them to pass and probe and hit at the right time. He told them not to lash any blind crosses in 'cause its a bit shit. He told them to trust they were better than the opposition. He told them to win the passing in the way even the snides on the internet couldn't mock.
Liverpool Football Club are generally at its best when they do what others don't. In fact that's the case for the city as a whole, but lets not get into that or we'll be here all day. Never is this more the case than for Brendan Rodgers's Liverpool. The man who in the summer of 2013 was told, by idiots like The Anfield Wrap, he needed to add more steel and instead decided to score loads of goals instead. Brendan was under a huge amount of pressure tonight. Some forums speculated he may lose his job in the next 24 hours. He picked a team that would have seen him slaughtered had we lost. In the face of accusations of playing politics with team selections he could have been safe, but instead he was bold. He decided to laugh in the face of 'you have to win the battle first in these cup ties' and just pass them off the park. You have to admire him for that. It felt very Rodgers at his best, as well as very Liverpool.
Of course there are negatives too. Firstly I will say right now that I hate the expression 'he's a Championship player' to describe our players. Its a daft exaggeration for effect to describe anyone who was usually doing quite alright in the Premier League before we bought him and, for one reason or other, it didn't work out. With this in mind, if I was somehow put in charge of a League Two club and we needed to buy a goalkeeper, I wouldn't touch Brad Jones with a barge pole. For long periods of the game Bournemouth had only had one shot on target and it was THAT ONE and it went in. Just like for long periods of the game on Sunday the home side managed two shots on target and scored twice. If that is happening you have to wonder what was the point of putting your gloves on at all. For all the outrage over the summer transfer business, the fact that Brad Jones is keeping goal for Liverpool is the biggest disgrace of all.
We, surprisingly enough, didn't look great at the back on a few occasions and whilst the injury to Lovren, just like the Johnson injury on Sunday, may have been celebrated by many, it still seems to leave us with just three proper defenders for a busy period at a time when we want to play three at the back. It was also 'only' against a Championship team who rested six (although I suspect in the funny way we football fans are, we'd be happier with a win at top of the Championship Leeds than we would Bournemouth). It would have been nice to see Gerrard get a bit more than one minute's rest ahead of a likely start against Arsenal too.
Arsenal, yeah. That is next. Part 100 in the 'biggest game of the season yet'. What do you do if you are Brendan? Continue to balls it, or something more conventional like pick a left wing back who can tackle? It's tough isn't it? If you play the same and lose you are called naive. If you change to something with less than seven midfielders and lose people ask why you change a winning formula. It's not easy managing at the top end, where everyone is an expert and hindsight is king.
But I enjoyed seeing a bit more of our much maligned manager tonight. I enjoyed the return of the smug 'finger in the air' celebration instead of the 'thank christ for that' fist pump. It had all got a bit 'where do we go from here?' after Basel, even for the most optimistic. Tonight was a glimpse that it might not be all doom and gloom. Tonight showed something we can get behind. Something no-one else would have done. Tonight the manager rolled the dice and won.
And when Liverpool win we all win.