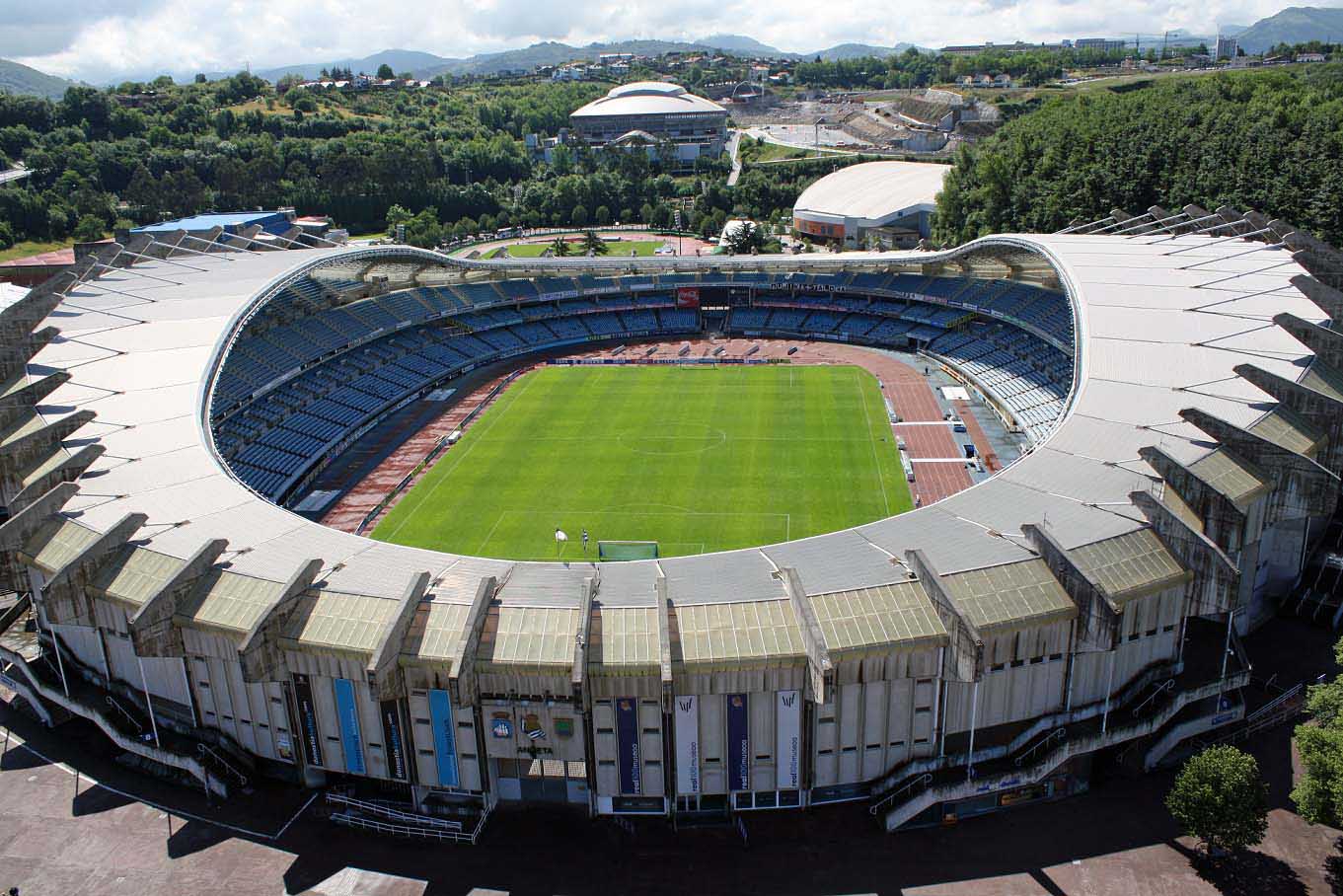 THERE'S something unsettling about David Moyes resurfacing in the beautiful surroundings of San Sebastian after he was dragged under by the sink or swim undercurrents he encountered in his all too short — yet roundly entertaining — time in charge of Manchester United.
Real Sociedad are one of just nine football clubs to have ever been crowned champions of Spain. Moyes will stride with purpose into battle on away days at iconic venues like the Santiago Bernabeu, the Camp Nou, the Vicente Calderon and the Mestalla — the homes of Real Madrid, Barcelona, Atletico Madrid and Valencia respectively — all of which Sociedad have yet to visit this season so far. There is also the small matter of both Basque derby games against Athletic Bilbao to navigate. With Sociedad precariously positioned in 15th place in La Liga, kept out of the bottom three by goal difference alone and with only 27 games to gamble with, it all makes for a potentially dangerous job within a picturesque backdrop.
I can't help but think of Indiana Jones and the Last Crusade.
Not the enigmatic and cool under pressure persona of the character played so effortlessly by Harrison Ford, you understand, but more that of 'poor old Marcus' — the bumbling 'old order' style Brit in a panama hat, as played by the late Denholm Elliott.
I can picture the scene, as Moyes's agent tries to convince the sceptical Sociedad hierarchy of his client's well-hidden credentials, trying to pass him off as a man that can cope easily with being out of his comfort zone and air-dropped into hostile foreign environments at short notice.
Sociedad president: "He sticks out like a sore thumb, the fans will find him."
Moyes's agent: "The hell they will. He's got a two-day head start on them, which is all he needs. Moyes has got friends in every town and village from here to the Sudan. He speaks a dozen languages, knows every custom. He'll blend in. Disappear. You'll never see him again. With any luck, he's got the Grail already."
* Cut to Moyes at the local train station, sticking out like a sore thumb as he forlornly asks for assistance from the locals on a boisterous market day.*
I've harboured a bit of a soft spot for Real Sociedad ever since John Aldridge became the first non-Basque player to sign for them. Twenty five years have passed since Aldridge wrote his name in San Sebastian footballing history. Up until September 1989, Sociedad toed the same path as their primary Basque rivals Athletic Bilbao when it came to fielding only players from their own 'cantara'. It was a quite momentous occasion when Sociedad broke the tradition of a lifetime and splashed out £1.1m for the services of Aldridge. The player landed in an area of Spain rich for its militancy and "fuck you" attitude towards the rest of the country it was attached to, a concept that was more than familiar to a Liverpudlian. Aldridge even had other former Liverpool players within a 60-mile radius of his new home in the shapes of Osasuna's Sammy Lee and Michael Robinson in Pamplona.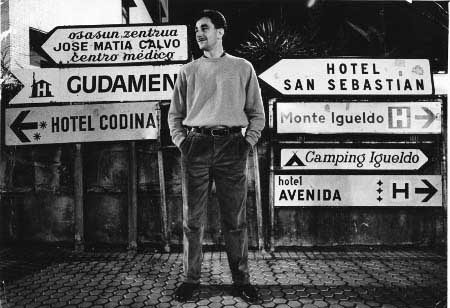 Sociedad had founded links to Liverpool FC prior to Aldridge. They'd been 2nd round opponents in the successful 1975-76 UEFA Cup campaign as Liverpool brushed them aside 9-1 on aggregate, and John Toshack having played in both of those games (scoring in the 2nd leg at Anfield), went on to manage the club between 1985 and 1989, leaving a few short months before the arrival of Aldridge to take over at Real Madrid. Toshack later returned for two further spells in charge at Sociedad, then another spell at the club as a director. I've always found Sociedad far more palatable than their Basque rivals in Bilbao, with their 'only Basques' criteria for players being somewhat flexible in its interpretation to the extent that they at one stage fielded a Venezuelan international not so long ago. You've also got to throw into the equation that Howard Kendall used to be the coach at the San Mames.
Aldridge was abig success at the Atotxa, scoring 16 league goals in helping Sociedad to a fifth place finish in 1989-90, clinching UEFA Cup football for the following season. Aldridge scored at the Camp Nou against Johan Cryuff's Barcelona in a creditable 2-2 draw, and was a part of the side that defeated Toshack's title bound Real Madrid 2-1 when he brought them to San Sebastian to face his former employers. Real lost just twice in the league that season and the only other loss they suffered was incurred at Barcelona. Only three other players scored more goals in La Liga than Aldridge in 1989-90, although in firing Real to the title Hugo Sanchez plundered a phenomenal 38 goals in just 35 games. Real took the title by nine points and lost to Barcelona in the final of the Copa Del Rey. Obviously Toshack paid for this success with his job.
Aldridge's success during his first season at Sociedad persuaded the club to shop for further English players, with the former Kopite soon joined by Dalian Atkinson and Kevin Richardson from Sheffield Wednesday and Arsenal respectively. But Sociedad struggled to find any consistency in the league and could only trail in 13th during 1990-91. Aldridge continued to find the back of the net, scoring 17 in the league with only Emilio Butragueno at Real finishing ahead of him in the race for the 'Pichichi'. The highlights of the campaign being victories away to both Real and the eventual champions Barcelona, plus scoring the decisive goal that edged them past Lausanne in the 1st round of the UEFA Cup, before Sociedad went out in the next round to Partizan Belgrade on penalties. It was only Aldridge's second European campaign and it came 10 years after his first, which was with Newport County during their unexpected run to the quarter-finals of the Cup Winners' Cup as a Third Division side in 1980-81.
Homesickness brought Aldridge's time in San Sabastian to an end, as his family struggled to settle. A reluctant Sociedad allowed him to leave for Tranmere Rovers in the summer of 1991, with both Atkinson and Richardson also heading back to England to join Aston Villa, whose manager Ron Atkinson had reportedly been interested in taking Aldridge too.
Another Liverpool link showed up at Sociedad a decade after Aldridge called time on his spell in San Sebastian, when Sander Westerveld was essentially forced into a move to the club by Gerard Houllier, when he signed both Jerzy Dudek and Chris Kirkland on the very same day as each other. Westerveld was initially reluctant to make the switch to Sociedad, yet found his hand was forced when no other interested parties made a move for him.
The Dutchman almost won the La Liga title in 2002-03 as Sociedad put together an unexpected challenge that saw them kick off their penultimate game of the season with the destiny of the title in their own hands, only to slip up away to Celta Vigo and hand the initiative back to Real Madrid with just one game left to play. A certain Xabi Alonso was the young puppeteer of that title-chasing Sociedad side.
Just four short years after that near miss, Sociedad were relegated to the Segunda and Chris Coleman was appointed coach. It took them three years to return to the top flight and Coleman wouldn't be the man to guide them there, by then having been long since jettisoned. Finishing 4th in 2012-13 and clinching Champions League football was a fantastic achievement for Sociedad, but they've crunched into reverse gear again since then.
Moyes has become Sociedad's third coach in not much more than 18 months, and I'd be amazed if he saw out the full extent of the 18-month contract he's just been given. As unsettling as it is to see Moyes in charge of the Spanish club I have a soft spot for, I take solace in the fact that he's taking a job that once belonged to Chris Coleman.
I fully expect Moyes' time in Basque territory to be more in line with Coleman's time at the club than Toshack's.
Here's half hoping.