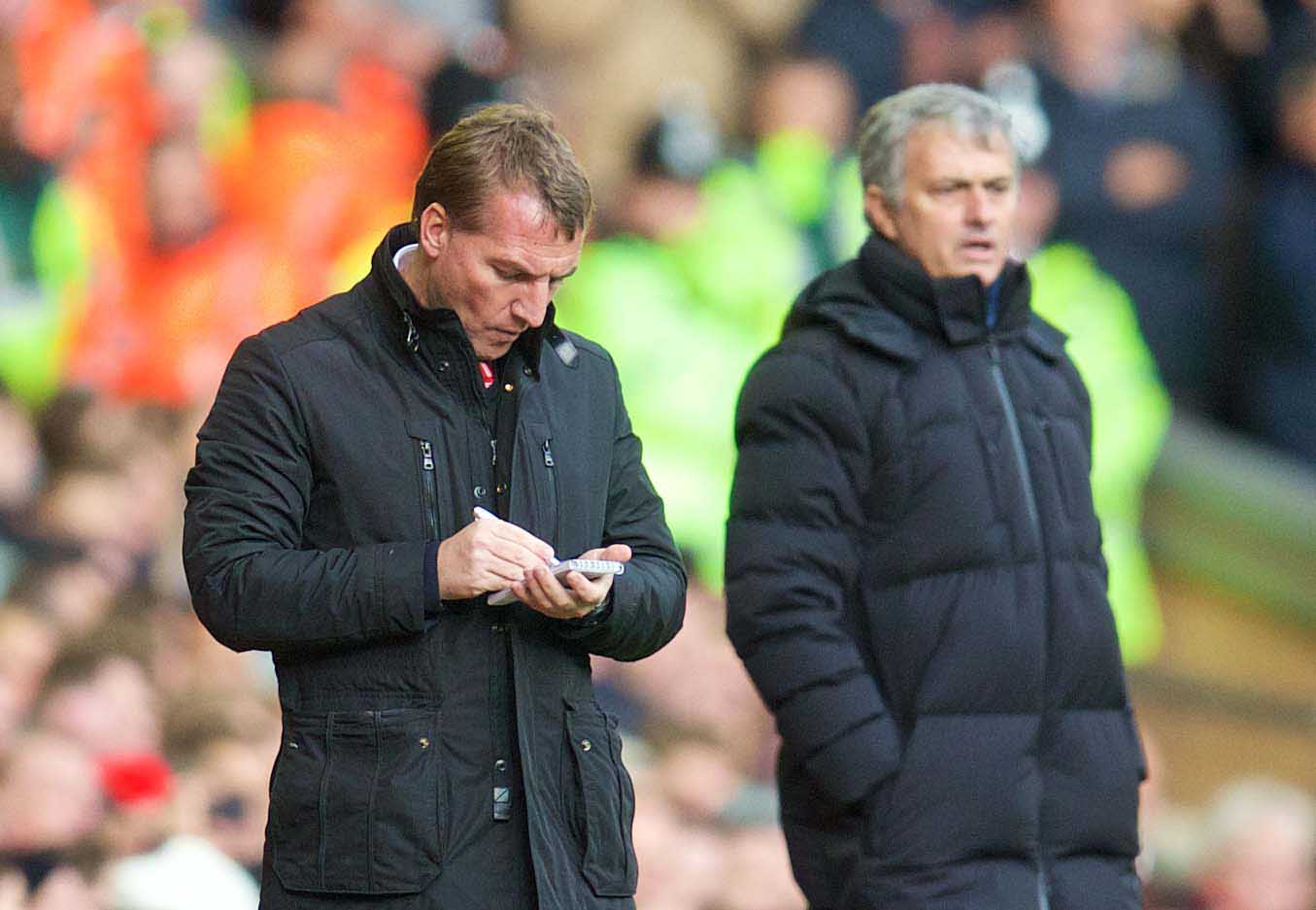 DERAILMENT is such an ugly word. Even at Liverpool's most wild and wonderful best last season you could never really accuse them of being 'on track' at any time. We were free-wheeling down a very steep gradient, never totally in control but seemingly following an almost invisible path that had been plotted for us.
Can we now class ourselves as having been derailed from a meticulously laid piece of track?
The feel-good vibe of Spring has evaporated. The same Anfield that was going nuts in those heady months of March and April was last Saturday at a loss over how to respond. Protest boos at substitutions and an air of nothingness on the final whistle. Suddenly goodwill and convivial relations towards Brendan Rodgers from the stands looks strained. It feels a bit, well, a bit pivotal.
It seems to me that flirting with the title and then making the next step a backward one has become an unforgivable act for Liverpool managers since 1990. When Gerard Houllier came to within "10 games of greatness" in 2001-02, he was gone by 2004. Houllier had helped guide Roy Evans to the exit door less than 18 months after he'd contrived to come 4th in the 1996-97 two-horse title race.
Rafa Benitez came to within a couple of careless goalless draws at home of landing the title in 2008-09 and, despite the mitigating circumstances of Hicks and Gillett, plus a clueless Christian Purslow to deal with, Benitez was gone by 2010 to the agreement of a reasonable amount of the Liverpool support. We seem to get angry, but don't do the 'get even' bit. We instead opt for a spot of self-destruction and turn on ourselves. Why do it when there is already a sizeable line of people queuing to take a pop at us? Sadism is neither big nor clever.
So we stand here eyeballing a difficult period of time once again during the wake of losing out in a title race. Do we blink again and bring the walls crashing down once more? What would we make of another club that was threatening to unravel in a totally unnecessary manner?  The easy thing to do is to hit the panic button, yet hitting the panic button when there is no real panic, is not just inadvisable, it's fucking stupid. It's Tottenham Hotspur behaviour. You can't build an empire on instability.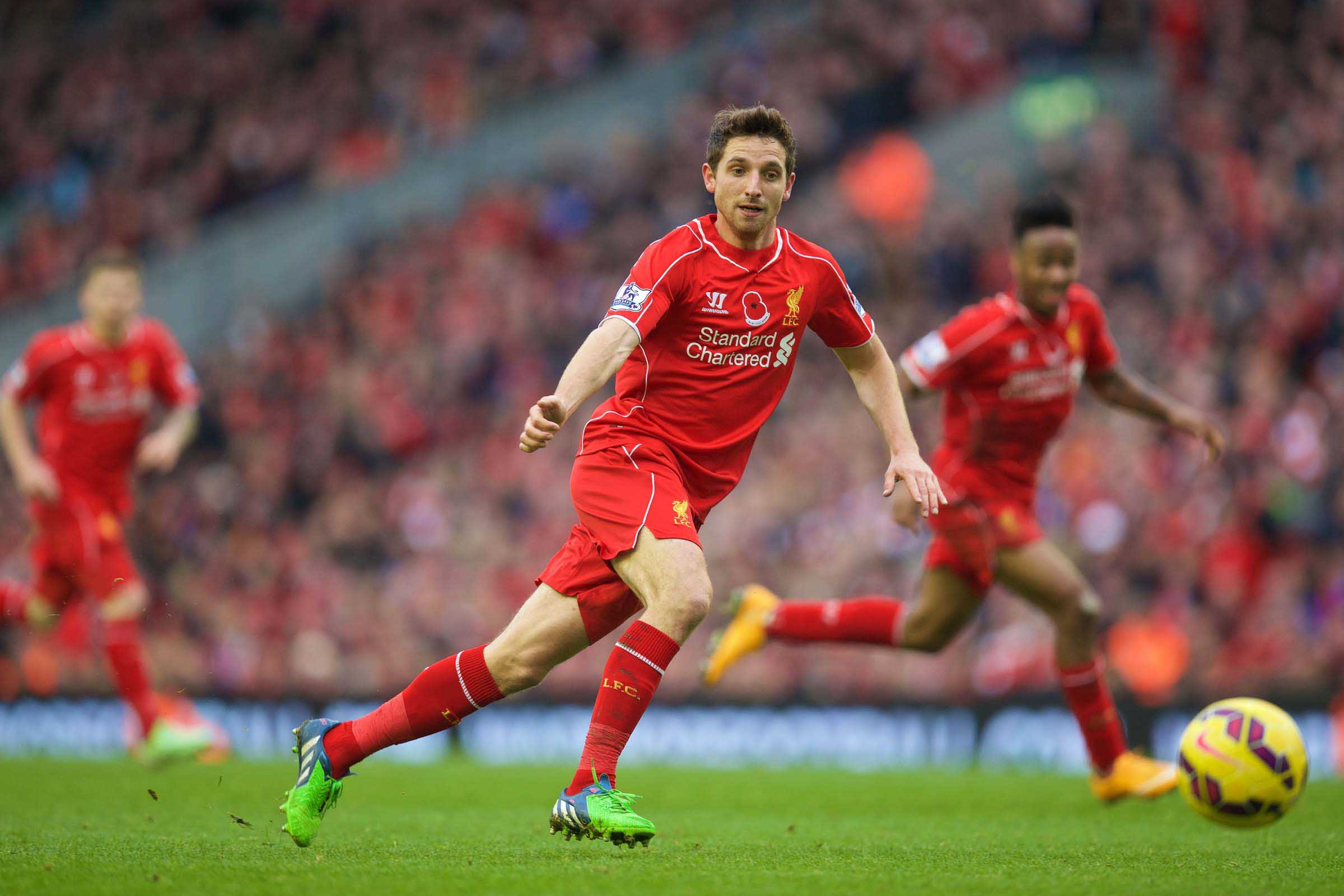 Have you mourned the way last season ended sufficiently enough? If you're angry about how things are working out for Liverpool FC at the minute then do a quick mental itemisation of the reasons you're angry. Are you really only angry about things that concern 2014-15? I'm not wild in the aisles about how it has gone during the first three months of this season, but I still reckon some reactions are over-exaggerated. I believe some of us are lashing out in a frustration that is fuelled by the way we saw the title fall from the palm of our hand with just three games to go.
Losing out on the title was painful. It hurt, it hurt badly. The blow of that near miss isn't fully appreciated or understood. The magnitude of the blow is still causing ripples now. Those ripples are in danger of gaining a momentum that could turn into a tsunami that takes us all the way back to square one. Stop being brave about it and embrace that pain, accept that pain. Reconcile what happened and find some peace with it, then come back and assess this season with a fresh slate. You might see it in a different light. That's not to say you'll find beauty where there isn't much to see, but at least a few of the clouds in your head might clear.
This season has more in common with Brendan Rodgers' first season in charge than it does his second season. A raft of new faces in the squad, most of which are still fumbling around for form, and in some cases fitness. Rodgers is showing degrees of stubbornness in his belief that the path he's taking us along is unequivocally the correct one. Plenty of people are in disagreement with him over this — just as they were two years ago. We're not too far from the stage of the season where things began to click two years ago. Things can yet click again.
Some of the deficiencies of this season were there last season. Others weren't. Simon Mignolet didn't look all that comfortable on many occasions last season. He hasn't looked all that comfortable on many occasions this season either. More than reasonable investment in the defence hasn't changed much from last season. We still possess the power of self-capitulation and we are again doing this in new and exciting ways. No matter how many individually-talented defenders we sign, I just don't ever see there being a day when we will be the purveyors of text book defending during the Rodgers era. Last season we could embrace that problem with a bit of a shrug of the shoulders that it was next season's issue to worry about. Well look, it is that next season now. If last season was the eternal DFS sale where you paid nothing for 12 months, then the sofa company have come knocking for us to cough up now.
So if the goalkeeping and defensive departments are just giving us more of the same from last season, then it's in midfield and attack that we have failed to replicate ourselves. Mario Balotelli isn't suited to being the lone man up front. Daniel Sturridge has been missing with injury. Luis Suarez plays his football in a Barcelona shirt now. Our quotas of effervescence in the opposing half of the field are down by a considerable margin, and our creative sparks in midfield are finding very little options ahead of them. The spring in the step that carried us on the front foot to such remarkable distances last season can't be magically turned on like a light-switch. We have to go out there and earn our mojo back.
It won't happen at all if we consume ourselves yet again though.
Pics: David Rawcliffe