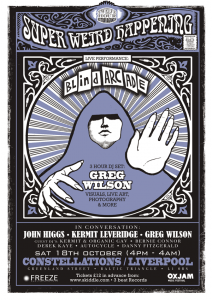 THIS Saturday in the lovely surroundings of Constellations in the Baltic Triangle, Greg Wilson and Kermit Leveridge bring us their touring collaboration Super Weird Happenings.
It's hard to know where to start describing it to be honest. The easy part is that local favourite Greg Wilson will be DJing alongside Kermit & Organic Gav,  Bernie Connor, Derek Kaye, Danny Fitzgerald and Autocycle. There will also be a live performance by Blind Arcade, who are fronted by Leveridge (Ruthless Rap Assassins, Black Grape) himself.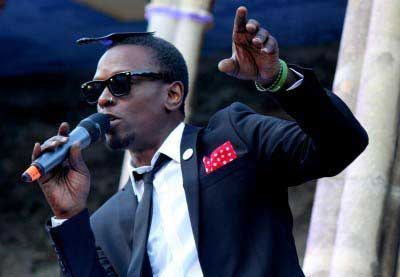 But that is really the tip of the iceberg for the event, which runs from 4pm to 4am, also includes record stalls, 'freestying' art from local artists, in-depth conversation with special guest John Higgs, author of 'The KLF – Chaos, Magic and the Band Who Burned A Million Pounds' and I really really hope someone selling some food. The event promises to embrace "counter-culture spirit with music, debate, art and more". Tickets are £12
If you want something right to town, the always excellent 'Songwriter Sessions' is on at The Zanzibar on Seel Street featuring Comfortable Jumpers, Matty and the Ship Builders, Gary Maginnis and plenty more (£5 doors). Its a great looking weekend at The Kazimier too with Prides (£7) on Friday and hip-hop show 'Think Tank' on Saturday (£12.50)
So yeah, plenty for everyone and plenty more elsewhere too. You know the rule, just don't stay in.