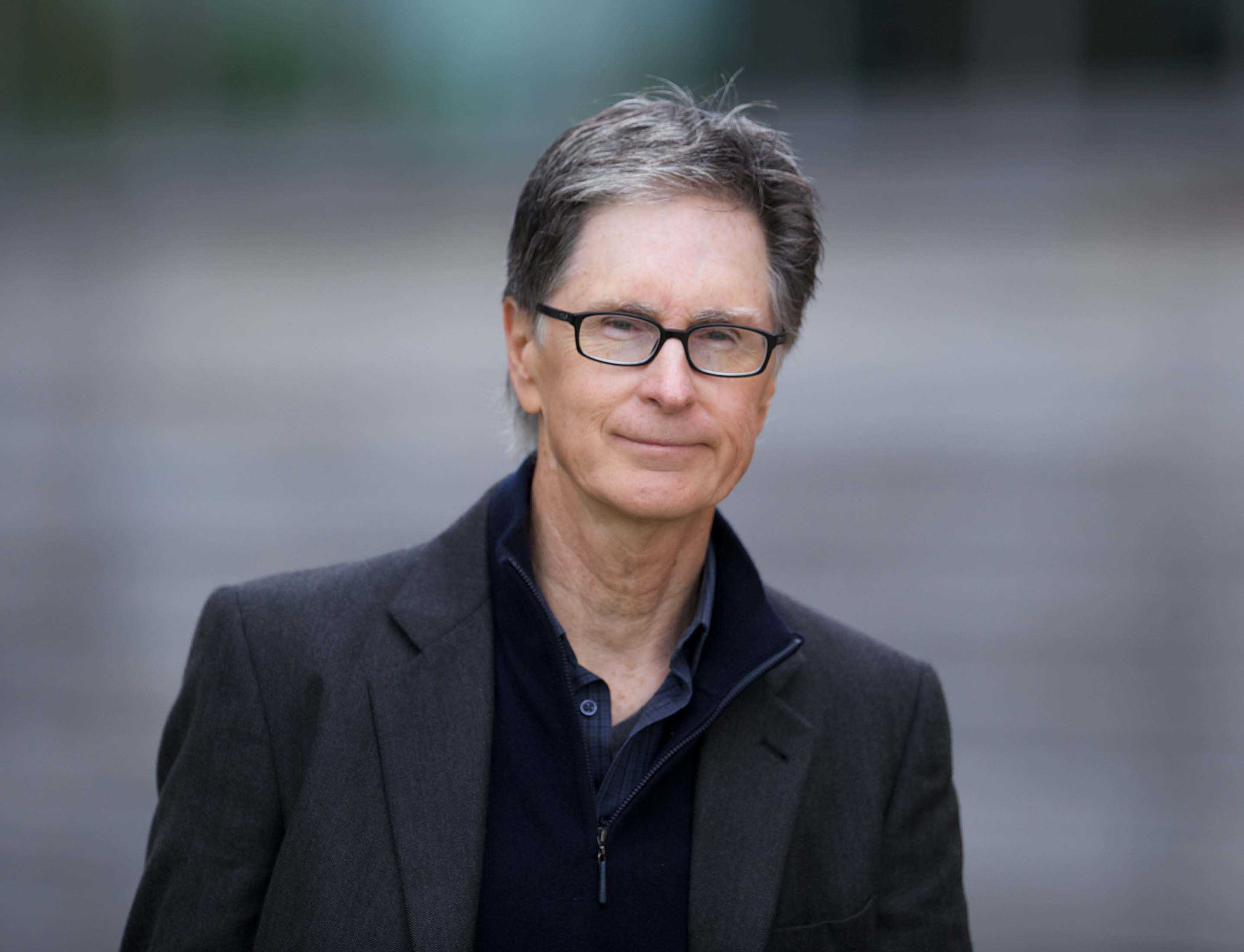 I MIGHT as well tell you now – this isn't going to be popular.
Four years ago today, Fenway Sports Group/New England Sports Ventures took over Liverpool Football Club and delivered us from evil. For many it was like the last few minutes of Return of the Jedi. Okay, there were no statues to topple as such and the Main Stand car park wasn't filled with spear carrying woolly dwarves [Well, not all the time – Ed] but there was a euphoric sense of change in the air. Darth Hicks and Darth Gillett were on a pyre somewhere surrounded by grieving relatives and the ghost of two Jedi mas…Okay, I'll abandon that.
There then came the court case. Lord Grabiner became an Anfield hero for ten minutes, Purslow was giving it a full Henman fist pump on the steps of the High Court and we could begin again. FSG were in. Only one problem remained. An extraordinary problem housed in iron hair, 1950s tactics and the inability to know just how his next sentence was going to end. That said, he read a lot of books. No problem. The new owners stepped in, gave him his carriage clock and sent him on his way. Hooray! Proper owners and a proper manager in the dugout. Liverpool were back. Balance had been restored to the Force. Or something.
A few months later I was on the Kop with my mates, watching us sidle past a fairly poor Newcastle side, when it dawned on me that this was the first time in a long while that I was actively enjoying every aspect of the game. We'd had the Rafa civil war, the two Darths, Grand Moff Hodgson and now everyone around me was laughing and joking. This is what the game is supposed to be about. Protesting is necessary and arguing about tactics etc. is part of the fun but ultimately laughing with your mates and a load of strangers is why we're here. Who could complain about Fenway after that?
Yes, this isn't going to be popular and it's entirely down to my own prejudice and inability to shrug off a grudge.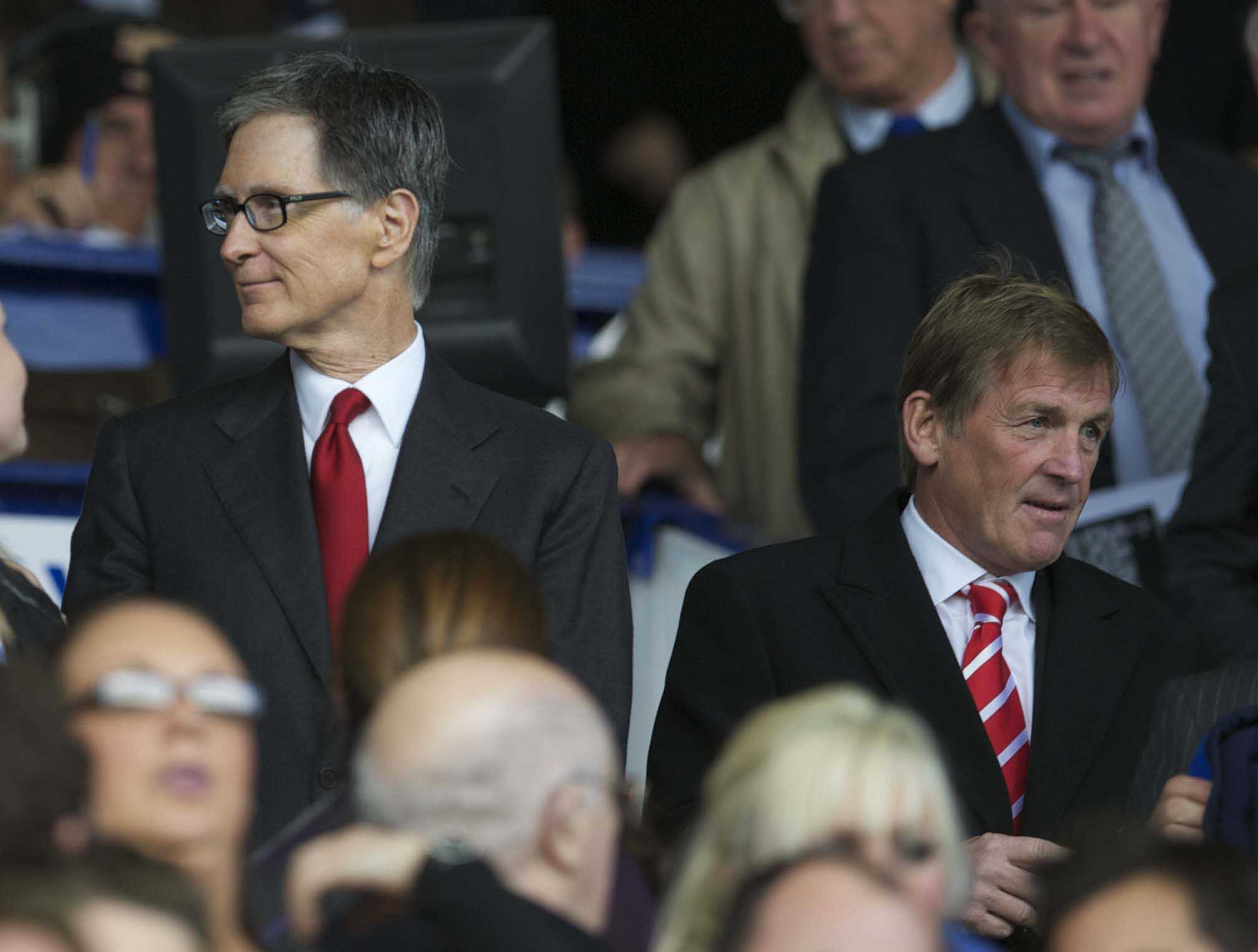 Here it comes.
I don't see Fenway in a halo of light as others do. In my time I've had their logo on a dartboard, shouted at their empty seats in the Main Stand and developed a strong distaste for the Boston Red Sox. Oh, my anger has dissipated to the point of indifference but I'll still mumble to myself when they're praised in my hearing. You're probably ahead of me here.
Yes, it was the Kenny sacking. I know, I know. I won't go on about it too much but I didn't take it well and it still gets beneath my ribs in unguarded moments. Not that there wasn't grounds for dismissal, though I still dispute them, but for the fact it was done by a man in a Boston boardroom surrounded by people who didn't know the first thing about the game. They sacked Kenny Dalglish. It's like me having a slash on the Washington Monument in front of them. They owned the club, were tasked with improving it but for me they always lacked that right not to give the greatest living man in our history more than a season to prove himself. I can never completely forgive them for that. To make matters worse I made a fool of myself on various fan fora and ranted to all and sundry, making plenty of enemies on the way. Hi, lads. Hope you're well.
Hindsight is a great thing.  We are markedly better than we once where. Champions League football seemed a distant dream four years ago and to be involved in a title challenge again was superb. I've no worries on that score. It's just…just…
Well, it's a bias and one I'll freely own. I don't like businessmen in football. Yes, I know that it's 'all a business now' and that 'commercial income is important' but I was never going to wave my scarf at the Directors Box – particularly after what they did to Kenny. It all seems a bit unseemly and once I saw John Henry ask Charlie Adam 'Do you know who I am?' on that God awful documentary.  I knew we could never be friends. I bet he's gutted.
Obviously, this enmity was a mere snack compared to the veritable feast of hatred I had for their predecessors but it was still there nonetheless. I was no admirer of David Moores either, even before the stupidest sale in our history. I met him once and found that, for all his faults, he at least genuinely loved the club. He could get the ground without the aid of a SatNav. We're just a piece of paper in FSG's portfolio – not the apple of their eye. True, it could be said that lack of attachment may remove unwanted emotions to tough decision but there should be love there, there should be a sense of belonging. Linda waving a gloved hand from the director's box isn't especially inspiring.
As FSG are personified by John Henry so I took out most of my ire on him. That photo of him sneering down on Dalglish after the Cup Final defeat still makes me furious.  It may be your club, John, but don't do that to a man who means more to us than you ever will. I know Kenny's back in the fold now but even that role seems a waste of his talents. Yeah, I know. I'll get over it. Give me a couple of decades.
Then there's the Arsenal tweet which many of our fans adored. I didn't. I thought it was unnecessary and as much as it's funny to see the teacher drop the mask it seemed a little crass.  Should we ever sign a player from Arsenal it'll almost certainly cost us a few million more now. I'll admit that there's hypocrisy at play as I was more than happy with Dalglish telling Wenger to piss off in the dugout but from the owner? Nah. Save that for the boardroom, John.
Speaking of saving, can we dispel this myth that they saved the club? No. They. Didn't. They're hedge fund owners, venture capitalists, not a deus ex machina plot device in 'The Story of LFC'. They didn't chance upon our ailing club and decide to reach down from Mount Olympus and allow us to suckle on their nourishing teat for the sake of it. We were a good business deal and they knew it. There's nothing wrong with that and it's been to our general good, but John Henry isn't dressed in robes distributing largesse to the poor. Let's not kiss anyone's feet just yet.
I say 'general good' despite my own prejudices as they have done some worthwhile things. For example, the decision to re-develop Anfield instead of moving is a wise one. The events of 2012 plus The FSG Arena or whatever may well have killed me off completely. For all the talk of progress and 'we have to move on', Liverpool play at Anfield. THIS Anfield. That's not a boardroom decision or a progress move – that's just something that a lot of people, people who have made this place their home, feel about that square of land. Well done for that.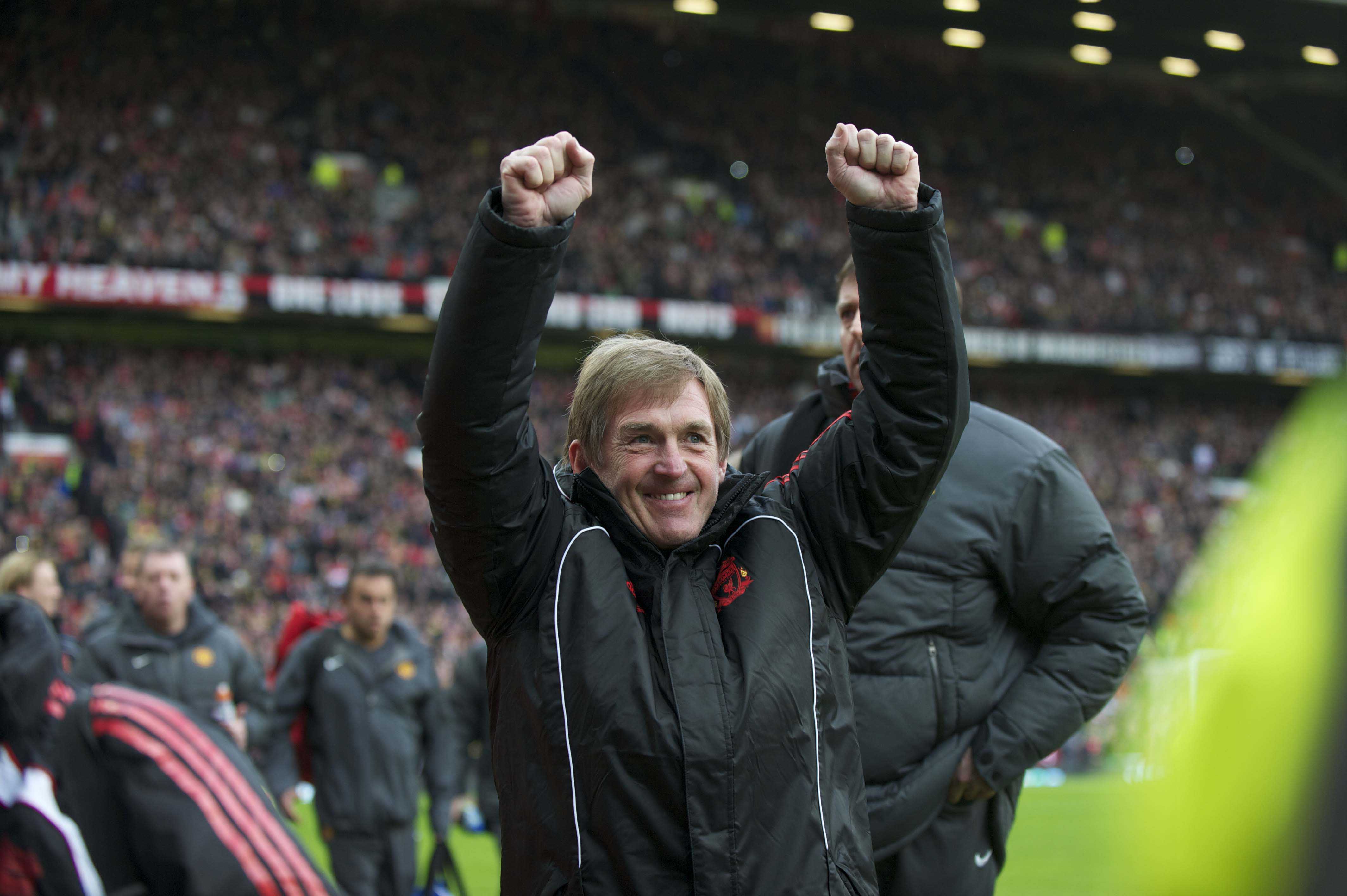 There is still much to do and much to improve. On the whole though, and I can sense my 2012 self slapping me hard in the face for suggesting such a thing, they've done okay. If there was one objective criticism it would be the lack of leadership in the ground itself. I've always wanted to live in a footballing age where the Liverpool chairman could walk about unnoticed due to a personal preference for incognito but they might improve things from within if they were here to see the problems first hand. I still can't abide chairmen who show up on talk-ins and bang on about their Wembley injuries etc. but it's still necessary for them to at least be in the building to nip any silly mistakes in the bud. Remember the leafleting of Anfield for the Fulham game a while back when the Hillsborough inquest asked people to come forward and make statements? The club said no – a decision presumably made by Ayre and Ged Poynton. It was an incredibly stupid thing to do and using litter as an excuse (how many mosaics have we had, lads?) made it worse. One phone call from Boston later and reason had found its chair. That's what we should be doing and that volte-face was impressive. 'No' may be the easiest answer but it's not always the right one.
I had hoped that this new broom would look at ticket prices. The greatest thing about last season's away games was the sound of young Scouse voices in the crowd. I love that and it's sorely missed at Anfield. Paying £40-£50 per game is out of the question for most people but young lads and lasses have little chance of building up credits with those sorts of prices. Much has been said about the gentrification of the game and although all are welcome, it would significantly improve the 'match day experience' if there was a bit more Liverpool in Liverpool Football Club. This is no way to denigrate supporters from anywhere else but making prices affordable would make Anfield less like a cinema and more like the base of civic pride that it was always meant to be.
I took my London-born niece to the West Brom game last week. She loved the strong Scouse accent from the man behind me. She found it funny and unusual. I just wished there were more like them. See, I was lucky. Growing up, the most important thing in the world to me was only a bus ride away. I could get in, stand with my mates and watch my team. It's practically impossible for a 17 year old kid to have that same experience today and it's something the club should be looking at. Again, you can't really notice that if you're an ocean away. It costs £30 just for the chance to buy a ticket and even then you need a laptop, a strong Wi-Fi connection and the patience of Job.
Then there's the corporates. Hedge fund owners like making money and FSG are no exception. So far they've tied up that crucial coffee partnership to go with our official airline partners and whatever other logos we've jemmied onto the sponsorship boards. Once again I know that we wouldn't be able to compete without whoring ourselves out to those who are keen to  'align with the brand' and, yes, it's important but half and half LFC/Standard Chartered scarves and a six foot lipstick red dinosaur? Well, it isn't what I signed up for.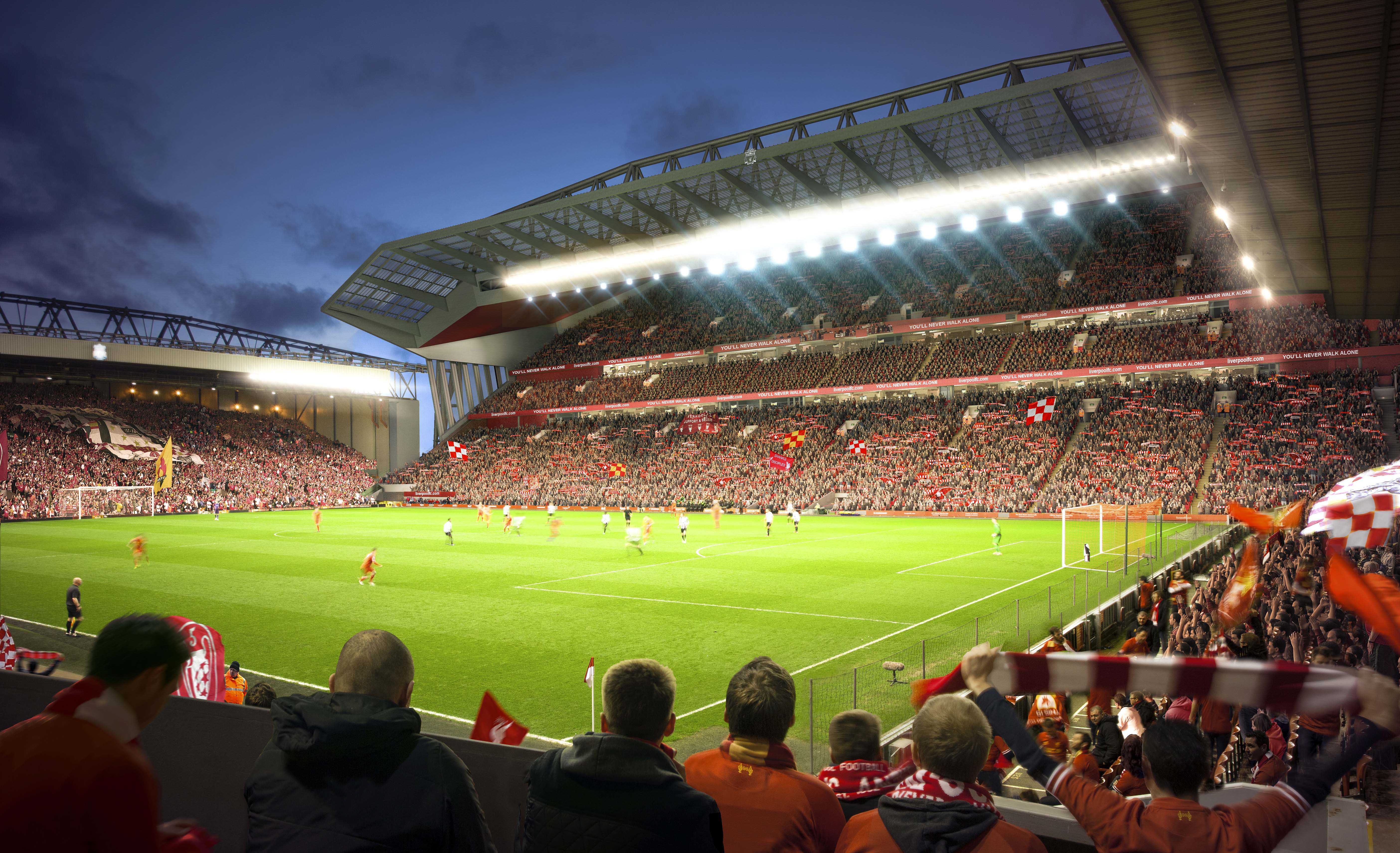 An FSG presence may also help the worldwide fan community. Remember the Anne Williams flag in Indonesia? It now flies on the Kop at every home game. Well, it belongs to an Indonesian student called Sammy.  Sachin Nakrani had the idea to bring him over and be reunited with his flag. The club had made a fortune from that tour and the goodwill in that part of the world was sky high so we approached them and asked if they a) liked the idea and b) would they help out with flights, accommodation etc. They refused all requests but said that they'd gladly retweet anything from their official social media account. No practical help at all.
I'm not criticising them for saying no as such, that's their prerogative, but to do nothing other than offer a few mouse clicks and ignoring a chance to unite both parts of the world under a banner we can all get behind was short-sighted in the extreme.  It's effortless PR for the club. 'No', again, was the easiest answer. If there was an FSG affiliate in situ, someone who can see the bigger picture, then maybe things would be different.
Their report card shows a marked improvement following a fairly awful start. I'll admit that it's a difficult one to play. I'd like them to be quiet but more vocal, stay over there so I don't have to look at them but at the same time be over here and help out a bit more. They should also stay away from Twitter feeds, PR documentaries and mascots. I'm not asking for much.
6/10