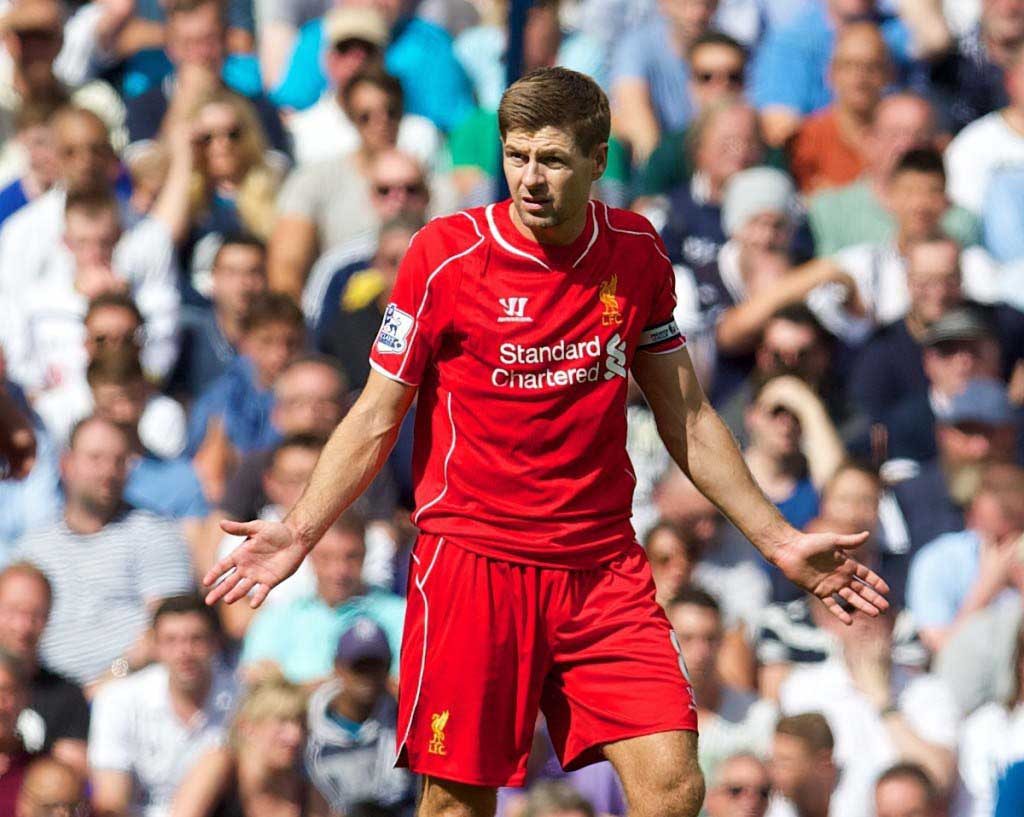 ON the TAW podcast in the aftermath of Liverpool's defeat to Manchester City, Neil Atkinson and I debated the merits of using Steven Gerrard as a defensive midfielder.
My argument was – and remains – that Gerrard is one of Liverpool's best natural finishers. He can take a shot from range, score goals from up-close and generally just be a pain in the arse for both opposition defenders and their goalkeeper. Most importantly, though, he can be a distraction. Something else for the other team to think about in case they get bored of Sturridge, Sterling, Ballotelli et al.
Neil's point was that Steven no longer has the legs to be up and down the field, being the box-to-box midfield maestro we all remember from his glory days. That's Gerrard's glory days, not Neil's. Neil may have had some glory back then too, but you'll have to ask him.
This Liverpool, said Neil, is one of relentless madness; of pressing high up the pitch, forcing the opposition to make a mistake. If they don't make a mistake, then this Liverpool is all about getting everyone back, defending in numbers and being ready to hit on the counter attack in a burst of speed and precision. A myriad of stray passes against Spurs aside, Gerrard can still do precision. Speed? Not so much.
Don't get me wrong, he still has his moments. A quick change of pace; a lung-bursting run into the box. But his ability to do it consistently over 90 minutes has diminished considerably.
That said, most people would agree that Gerrard isn't a natural defensive midfielder. Jordan Henderson seems to have been put next to him in the middle of the park to do his running for him; to be his legs. Gerrard also has a natural inclination to want to push forward. He's so used to being the hero that when things aren't going our way he finds it virtually impossible to resist buckling his swash.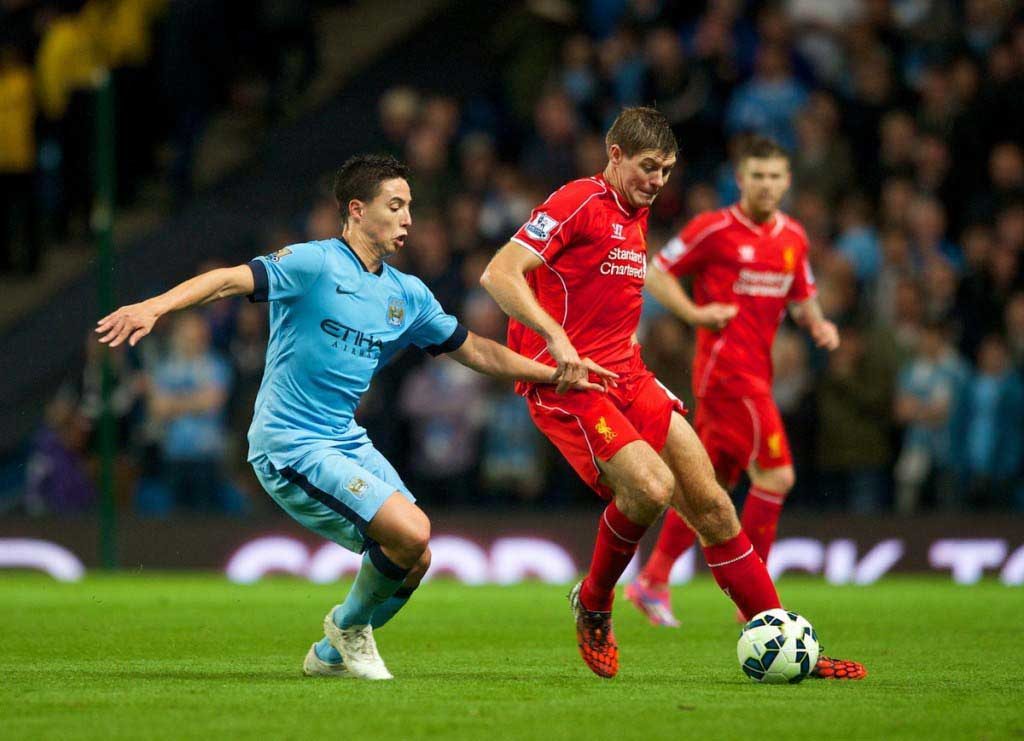 If Gerrard wants to push further forward, then, and we're already compensating for his lack of legs, why not get him where he's almost certainly going to be the most dangerous?
The relentlessly mad (and occasionally maddening) Liverpool that Neil spoke of is not one that Gerrard can work in higher up the pitch. The aforementioned lack of legs would be his and, by default, the team's undoing.
For 40 minutes against Manchester City, though, Liverpool controlled the game in a most un-LFC-under-Rodgers type way – conventionally. They dominated in every area of the pitch (apart from the one Glen Johnson was stood in) and made City look decidedly ordinary.
It seemed as though Brendan had decided that he would use the shock and awe tactics against teams we were likely to blow away – Burnley, West Brom, Manchester United – but would keep things controlled and conventional against teams where the result was likely to be decided by little more than a single goal.
In these instances, where conventionality over-rules madness, might it not be worth trying to get Stevie further forward? To use a made-to-measure defensive midfielder to help out the back four, while also giving Gerrard the legs he needs to let him be where he wants to be – in the final third.
It may not be necessary, of course. As Gareth Roberts pointed out on the podcast, the formation that uses Gerrard as the defensive midfielder will likely be good enough to win 80 per cent of the games we'll play in the league. For the other 20 per cent it may well come down to that solitary goal, and in that instance Liverpool are likely to win as many as they'll lose.
For me, though, this Liverpool team is at its best when the opposition can't predict what's going to happen. The best thing about the Tottenham game wasn't Gerrard dispatching yet another penalty. It wasn't Balotelli looking like he'll rip it up when he finds his form. It wasn't even putting Spurs to the sword yet again. It was Alberto Moreno.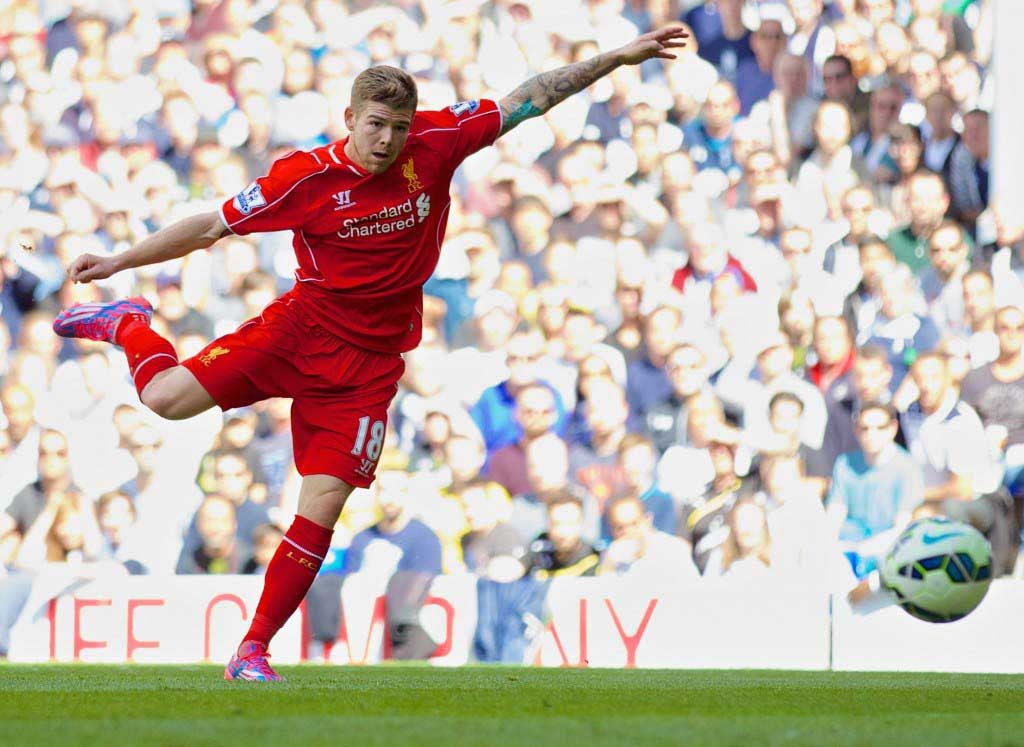 Liverpool Football Club under Brendan Rodgers should be a terrifying many-headed Hydra. When you cut one head off, two more appear in its place. Think you've got Sturridge sussed? Here comes Sterling. Stopped Coutinho from distributing the ball at will? Up pops Henderson to hit the assist of the season with his left foot. Nulled the threat of Super Mario? Here's our fricking left back.
Gerrard is no longer the dynamic midfield general he once was. It'll perhaps be asking too much of him to stand astride Europe like the colossus of Istanbul. But he is far from finished. He is still a world0-class talent. He can still be a distraction.
That's why I'd like to see him further forward every now and then. Not when we're trying to be all-consuming – covering every blade of grass at every possible opportunity – but when we're aiming for the conventional.
When Alberto Moreno won the ball from Andros Townsend in the middle of the park before marauding up field to score Liverpool's third, all you could hear was the cheer from Reds around the world. But if you'd listened a little bit more closely you'd have heard an exasperated sigh from managers up and down the country. As the ball hit the back of the net, each and every one of them will have quietly mumbled "oh for f***'s sake".
Moreno has given them yet another thing to think about; yet another distraction. Only morons thought we were a one-man band with Suarez in the side. Some people think we're a none-man band now he's left. "Morons" might be too kind a word for them.
Like the best close-up magicians, we're all about distractions. We're a many-headed Hydra. We are Liverpool, tra la la la la.
Pics: David Rawcliffe-Propaganda