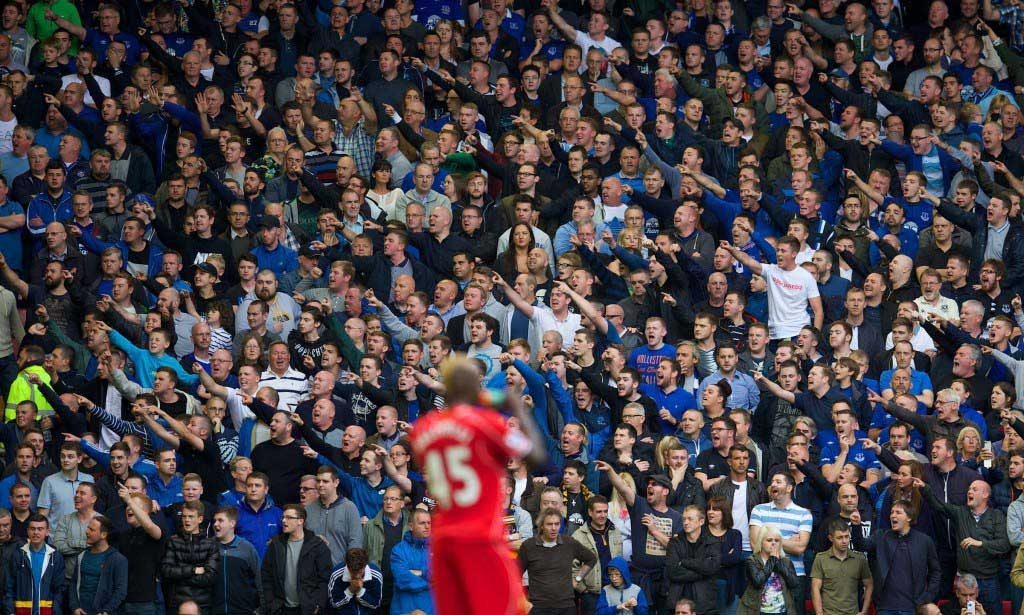 CATCHING one like that so late in a game always reminds me of that punch Herol 'Bomber' Graham took against Julian Jackson, in a WBA World Middleweight Title fight in Benalmadena, late 1990. The one where he was spark out before he hit the floor totally planked out, after bossing the fight up until his chin wound up in the wrong place at exactly the worst possible time. The footage was heartlessly a part of the Grandstand opening title sequence for years afterwards.
I'm in no rush to see Phil Jagielka's once in a career offering from Saturday's derby game again. Got a gut feeling it will be thrown on TV a few times over the coming days though.
There's not much you can do about a goal like that. Not really. The only thing we could have done about it was to have made it a goal of little consequence, to have had a larger lead going into the final minutes of the game. We didn't have that larger lead and they instead caught us with a sucker-punch. Sometimes you just have to wear it. You don't have to like it and you can learn from it, but sometimes you have no option other than to wear it.
Just like the vast majority of Liverpool games so far this season we have again been left with some positives and some negatives. Saturday had more positives than negatives. Simon Mignolet again fell into the negatives bracket on a day when he stubbornly refused to come for the ball. It's a condition that cannot continue. It at best undermines his frustrated defenders, and at worst destabilises the entire team by domino effect. Beyond a few mild aesthetics the only other glaring negative was the failure to put the ball past Tim Howard more often.
On the positive side we put in our most fluid home performance of the season so far. We were widely untroubled and restricted Everton to pot-shots from distance, one of which of course hit the bullseye with little time left to respond. As frustrating as the final outcome was it was definitely a step in the right direction performance-wise. Raheem Sterling is fast becoming a monstrous player; Adam Lallana looks like he's got what it takes to thrive in this new variant of Liverpool FC (and be under no illusions this is a new variant of Liverpool FC). Be patient with it.
Jordan Henderson bounced back from a now uncharacteristic poor performance at West Ham with an assured display. Steven Gerrard was enthused within the derby day environment. He will never have problems stripping away the years that are layered upon him to stride around the field like a man a decade younger when it comes to facing Everton. Lazar Markovic looked a little more at home than he did against Aston Villa. Mario Balotelli again worked hard. He should have put the game beyond Everton when he instead clipped the bar via a Tim Howard touch, but there are inklings that he can be a dangerous option for us. He perhaps just needs the support of a returning Daniel Sturridge to take a little bit of the pressure and expectation away. It's arguably a slow-burning relationship he's so far having with Liverpool, but it's one that will grow from game to game. In the post-Suarez era, with Sturridge sidelined a lot is currently being asked of Balotelli. Be patient with him.
Defensively it was far from a fraught afternoon. We dealt with most things adequately enough on a day when Mignolet indeed was backward in coming forward. Individually all our defenders are good players. They just need a system that enables them to work in unison on a more regular basis. Saturday wasn't one of those 'bad day at the office' days for the back four. Dejan Lovren looked more composed, Martin Skrtel was solid and both Alberto Moreno and Javier Manquillo performed more disciplined roles in the full-back positions. Neither given carte blanche to bomb forward given the amount of attacking intent in the line-up higher up the pitch. They were patient.
We should have won but we didn't. That's pretty much the bottom line when push comes to shove. We move on to the next game and hopefully take on board the lessons provided. The next game this season will more often than not be coming up very quickly. A European state of mind needs to be attuned to over the coming days in preparation for Basel. Anger and resentment about what should have been on Saturday can't be carried forward to Wednesday. Different lessons await us in Switzerland.
I've said it before, yet I can't help but feel some of the reactions to our start to this season are born from the simmering frustration of how last season finished. Take a deep breath and be patient.
[yop_poll id="15″]
[rpfc_recent_posts_from_category posts="7″ meta="true"]
Pic: David Rawcliffe/Propaganda