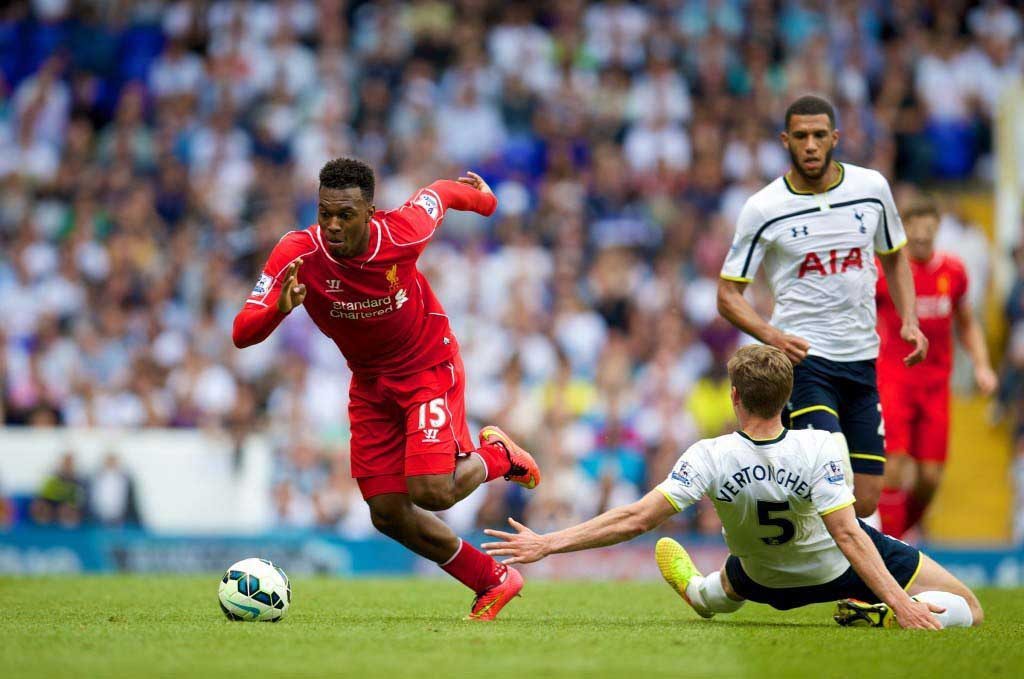 OPTIONS. Let's talk options. Options and tactics. Options all over the place, tactics like you wouldn't believe. Let's talk about the fact that Liverpool can make three substitutions against a team who are supposedly, according to Brad Friedel on MOTD2, rivals for the top six. Brad, mate, we're not talking top sixes and top fours and Champions League play-off positions, we're talking winning titles, that's all we're concerned about nowadays. Well, that and maybe sticking number six on the Anfield shelf next to the number five that we got in Istanbul. And still leave Coutinho and Lambert on the bench.
We can still leave Coutinho and Lambert on a bench that Lallana wasn't even on yet. Look at our first 18. It's stupid, almost unreal – we have battles to get in the Liverpool squad now. Last season we couldn't even make decent substitutions, now we can decide exactly HOW we want to change the game. Now Liverpool can plan long term.
We can decide, at 70 minutes, that the game against our 'rivals' is wrapped up and we can give the new lads a run out, let them acclimatise a little in an easy game. Of those lads, Markovic looks like he'll give us flashes while he's settling in. Can just looks an absolute unit; when he decides to bust from midfield there are going to be very few opposition players able to counter the argument.
The buying has given us the options. The buying has given us the tactics and the tactics have given us further options still. It may be a little early to shout this too loud but we seem to have suddenly found a defence; Moreno's clearly – despite any Man City-based misgivings – a John Arne Riise who can do absolutely everything (he also has Riise's right foot). That goal? That goal's mad. Left back's don't do that any more, they don't win it back like that, they don't surge, they're not that dead eyed a killer.
Manquillo? Manquillo's the Arbeloa for Rodgers – steady, solid, looks utterly dependable. Lovren – yes, he likes to get to the ball before anybody but when that becomes problematic he'll mop up the resulting mess. How many times did he recover yesterday? Recover the small issues of others, recover his own error. And when he's not there to clear it, there's Gerrard, when there's not Gerrard showing that, yes he CAN do the defensive midfielder bit, there's Joe bloody Allen who has looked at Jordan Henderson and gone 'I can do that' and then done it.
Okay, it'd be nice if Sakho wasn't quite so 'interesting' when he has the ball at his feet but, come on, we need some chaos don't we?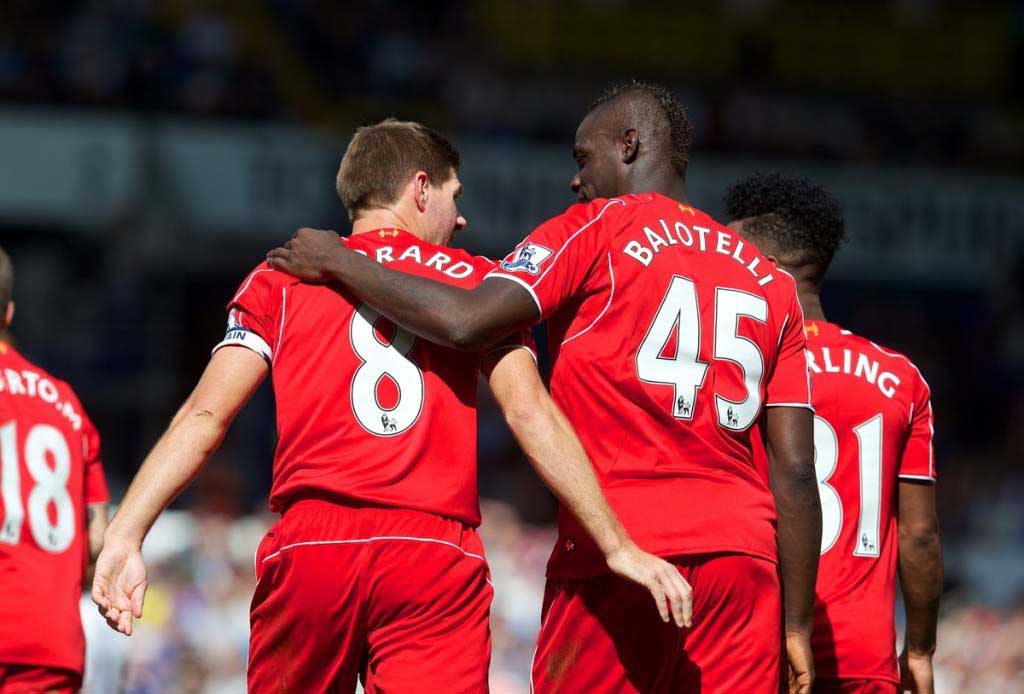 Chaos. Yes. Mario. The question was, which Mario will we get? The answer appears to be a Mario that nobody had envisaged; a Mario that tracks back, that hunts the ball down, that provides inch-perfect through balls for his fellow forwards, that pops up at left back to cover. A Mario that defends. If only that 45 yarder had gone in, how gloriously 'right' would that have been? How perfect a way to top a damn fine debut. He's been training for a week. A week. Imagine him in May.
And he doesn't overshadow Sturridge – who was as marvellously Sturridge as ever yesterday – and he doesn't dislodge him and he doesn't compete. He complements, he adds, he assists. He's part of an ongoing, ever changing fluid rolling of the front three. Nobody knows who's going to be where next. Can we play United's three joke central defence now please? Double figures against those lads.
Front three. The tactics of the front three. The ethos of the front three. Raheem Sterling. Can anyone tell me where Raheem Sterling plays? We've invented a position. We've invented a position called Raheem Sterling and it's totally indefinable. What did we play yesterday? 4-3-3? 4-1-4-1? 4-3-1-2? All of these and many, many more. Sterling was at the point of the diamond, the left of the diamond, the right of a four, the left of a three, some kind of inverted false nine with his two more traditional forward partners advanced but not really forward of him if you know what I mean? Still the focal point despite being behind the focal point. He was nothing you could describe in the old way that we use to describe football and footballing roles. He was just Raheem and he was splendidly, splendidly Raheem, more Raheem by the second. (Can I register 'Raheem' as an adjective?)
We played everything and we played everywhere and we moved full backs forward and forwards back and we were fluid and beautiful and Spurs never stood a chance. And when our lovely new left back had killed the game off with the kind of goal that you dream of left backs killing off games with then our boss decided that we should play 4 -1- 4 -1 again for a bit 'cause we could do with practicing it and because Emre and Lazar could do with a bit of a run out.
And because we have options.
Pics: David Rawcliffe
[yop_poll id="9″]