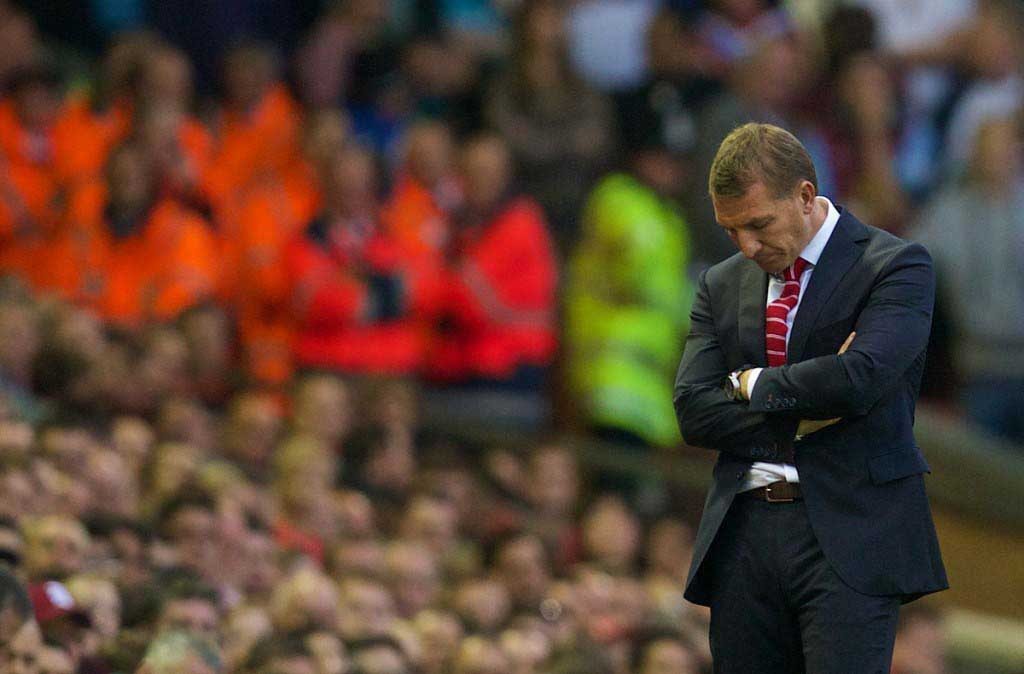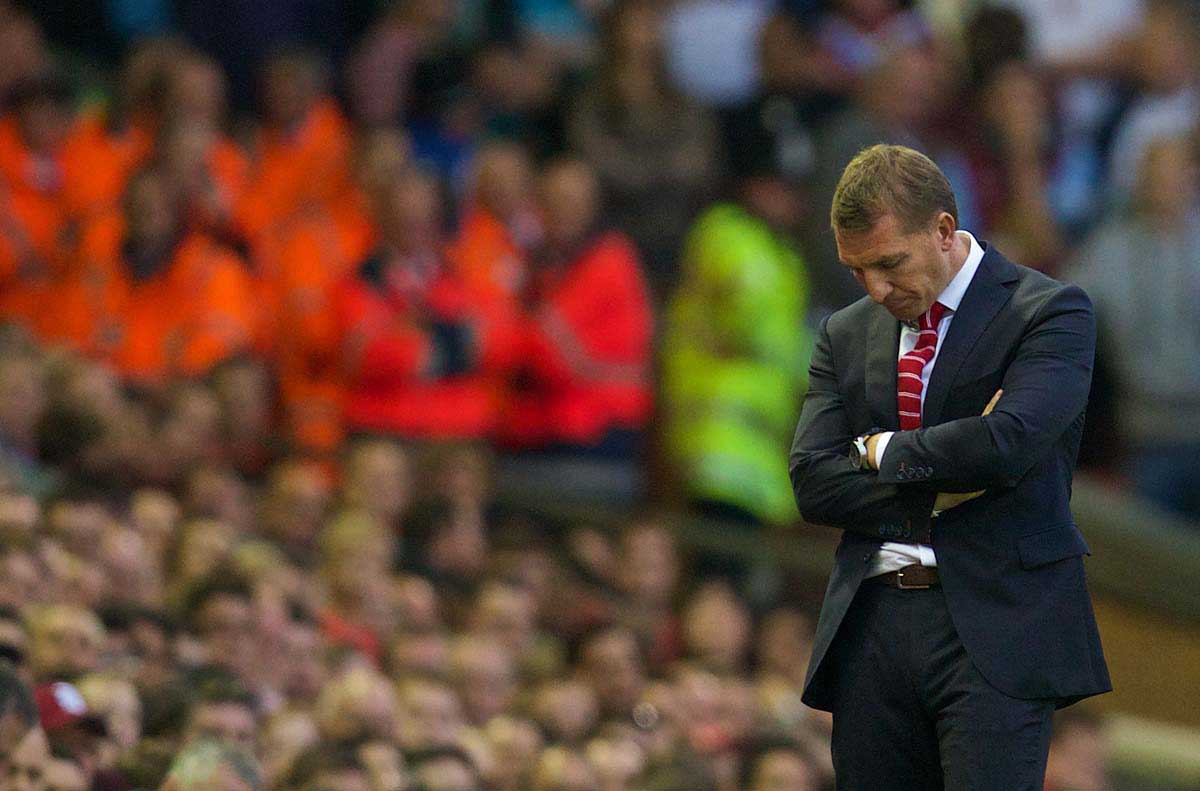 RUBIK'S Cube opponents, we used to trip up against a lot of Rubik's Cube opponents. Those type of games and opposition that common-sense states we shouldn't struggle with, except we do. Teams that come to Anfield and have the temerity to score first, then promptly make themselves awkward and prickly to dissect. Physical and fast, yet very much an aesthetically blunt weapon and not particularly arsed that we are Liverpool. If Aston Villa were a Cluedo weapon they'd be the lead piping.
This was our worst defeat since we lost away to Southampton in March 2013, some 18 months ago. Not by the margin of scoreline you understand, but by the manner of the performance and arguably the mind-set that appeared to be on display from the players, at least certainly in the first half. For the first time in what feels like an age we didn't seem to take the conceding of a goal like a personal insult. This concept has been one of the most refreshing things about Brendan Rodgers, his achievement in making his players care and infusing them with a healthy degree of anger when things go against us. It wasn't there against Aston Villa until the last 15 or 20 minutes of the game.
Rodgers has made something new at Anfield by mixing a variety of ingredients but much has relied on the family recipe. The classic Shankly, to Paisley, to Fagan, to Dalglish – Liverpool FC always took setbacks as a personal insult. The wounded bear effect would be very much in evidence and Rodgers has worked wonders to resurrect that ethos. We displayed it many times last season. In the first half on Saturday however and for a reasonable stretch of the second half we projected another sort of Liverpool FC of old, that Gerard Houllier Liverpool which was capable of great things when they got the first goal in games, but would often be guilty of allowing shoulders to slump and hitting the slow motion button when conceding the first goal. Urgency was slow in arriving after we fell behind. Hopefully it will prove to be an anomaly.
Gabriel Agbonlahor's goal was an awful one to concede, and was one of those that could have been stopped two or three times before it nestled into the corner of Simon Mignolet's net. Villa then could and maybe should have added another goal or two. Philippe Senderos caused us more problems than Mario Balotelli caused them, but then Senderos was lucky not to be spotted when he clearly kicked out at Balotelli. Bad day at the office perhaps for the Tricky Reds and maybe I'm reading more in to it than there is? I wouldn't deny that luck wasn't on our side, but I would also suggest we didn't make our own luck. I thought Alberto Moreno looked the part at left back again, but he really should have gone for goal when he broke free on Brad Guzan just before half time. It just felt like we'd have to fluke the ball into the net to get back on level terms. Philippe Coutinho thudding the post aside we never looked likely to score. One shot on target in 90 minutes told its own story.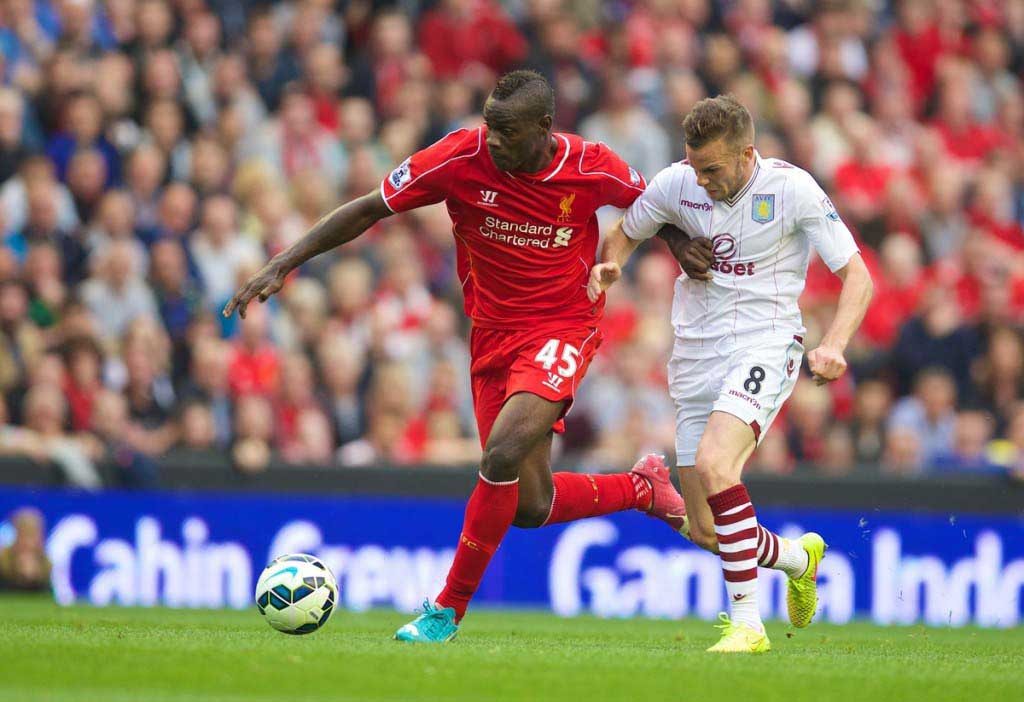 Plenty of lessons are still waiting to be learned, and it's not just the players that have some revision to be doing. Rodgers made the wrong selection with the forward three. And with Coutinho operating deeper in the midfield due to the lack of Joe Allen it meant Saturday wasn't the right time to rest Raheem Sterling, especially in the added absence of Daniel Sturridge. Balotelli, still not at full match fitness having struggled with a virus in the week, wasn't helped by the fact he was flanked by Lazar Markovic making his first start and Adam Lallana who would have benefitted from a lighter introduction from the bench after his injury. We might have got away with Lallana starting had Sterling been in from the start too. Saving Markovic for the Champions League game on Tuesday might have been the wiser option.
When it came to Markovic being on the pitch against Villa the trick of him operating on the left in tandem with Moreno was a big missed opportunity, after the two had linked well together at Manchester City when Markovic was brought on from the bench. The prospect of Markovic and Lallana switching sides was an obvious change that went ignored. The later decision to bring on Rickie Lambert was done after Lallana had been withdrawn and as the two of them linked impressively for Southampton they could have been an effective option. I wouldn't go as far to say we beat ourselves in this game, but there were some simple things we could have done better to have maybe averted the defeat.
The beauty of this loss is that we now have the chance to get straight back up on our feet and dust ourselves down. We are going to be walking back out on to the turf at Anfield for another game just 72 hours after trudging off the same pitch from this defeat. European football will offer us a whole new series of lessons to learn and we'll need to learn them quickly. Bring it on.
[yop_poll id="12″]
Pics: David Rawcliffe-Propaganda