WITH the sun beaming on a hot August day in 2012, the future looked bright as Brendan Rodgers took charge of his first Premier League game as Liverpool manager against West Bromwich Albion, writes MATT KENNY.
Much of the pre-season talk had focused on how quickly Rodgers would implement his now infamous 'philosophy' based on possession, pressing and penetration – facets that he'd built his reputation on at Swansea.
Liverpool were already a team with a history of playing attractive, attacking football with a focus on keeping the ball but Rodgers appeared to be a manager with a much more rigid guideline for how he wanted his team to apply said principles. There would not be the free-flowing attacking play fans had become accustomed to in the 90s under Roy Evans; this was a manager who craved control and his signings the summer before that first season in charge reflected that.
The signing who perhaps pointed to the direction Rodgers wanted to head in was Joe Allen, the diminutive midfielder who had been so key to the Northern Irishman's Swansea success that he referred to him as the 'Welsh Xavi' upon his Anfield arrival. While clearly a tongue-in-cheek comment, it was one that could have been perceived as a tag to live up to and a stick to potentially beat the £15m man with should he fail on Merseyside.
Early signs were good, however, and Allen started that game at The Hawthorns looking every bit the player fans had been led to expect; receiving the ball confidently under pressure, controlling the ball in tight areas and dictating the game as the Reds' dominated the first half.
But a Zoltan Gera stunner and a second-half collapse meant Allen's good work was forgotten in the aftermath of a shock 3-0 defeat, and any honeymoon period the new arrivals could have hoped for was over.
In the next few games in a red shirt Allen began to look increasingly isolated as he was forced to play in an unfamiliar deep-lying midfield role that exposed the Welshman's physical limitations in a team struggling to adapt to a new way of playing. It was a pattern that continued as Liverpool limped towards the New Year with fortunes only really turning after the January signings of Sturridge and Coutinho.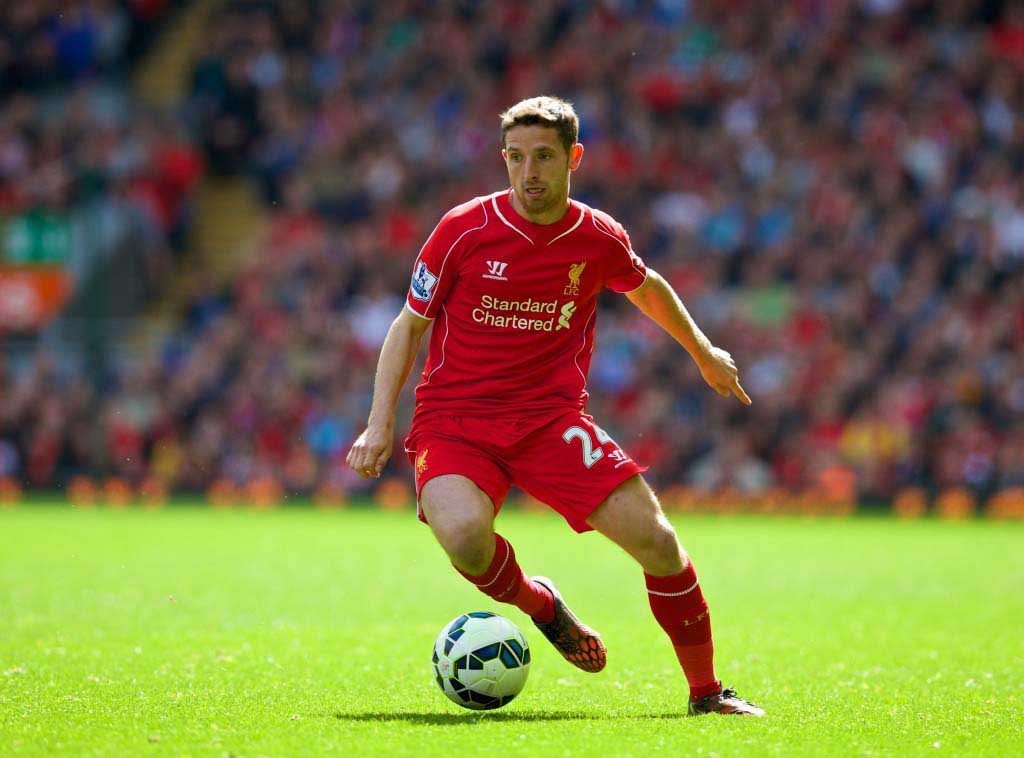 With the new recruits came a new emphasis on pace and counter attacking, with Rodgers seemingly ditching his principles for a more direct-approach that better suited the players available to him. Liverpool looked better for it, the fans were buzzing and hope had returned; but it did leave a question of 'where does this leave Joe Allen?'.
For all his qualities, Allen has never been heralded for his dynamism or attacking qualities and with the superb form of teammates Gerrard and Henderson contributing much to the team's upturn in fortunes, it was tough to see a way back into the new set-up for him; particularly after injury problems.
In recent years a number of young midfielders have endured tough starts to their Anfield careers, only to come back stronger in the face of fan criticism (most notably Lucas Leiva and Jordan Henderson) and it looked as if Allen would have to tread the same path if he were to ever succeed in L4.
And having put his injury problems behind him, Allen did just that as he returned to play a key role in the ultimately unsuccessful charge towards the 2014 Premier League title. The passing ability was still there but this looked like a new Allen, one more willing to burst into the box and drive the team forward instead of being happy just 'keeping things ticking over'.
His added energy is particularly crucial now that Gerrard's stamina begins to fade, with the captain's performances depending much on having workers like Allen and Henderson around him. While Gerrard's passing remains elite level, he no longer has the ability to get up to support the attack or the pace to track midfield runners.
That means added responsibility for Allen but so far this season he's thrived on it, particularly in the 3-0 win at White Hart Lane, and one of the biggest compliments you can give him is that is absence through injury has been painstakingly obvious during the Reds' recent poor run.
A lot of emphasis is rightly being placed on the return of Daniel Sturridge to the starting line-up, but the impact Allen's reintroduction could have should not be overlooked.
Intensity and control are lacking in midfield right now and with Henderson doing the running of two or even three men, Allen's fitness can't come soon enough.
He's not had it easy at Liverpool, but the Welshman is finally starting to win over the doubters as fans begin to realise that, for the Reds, Allen is key.
Pics: David Rawcliffe-Propaganda