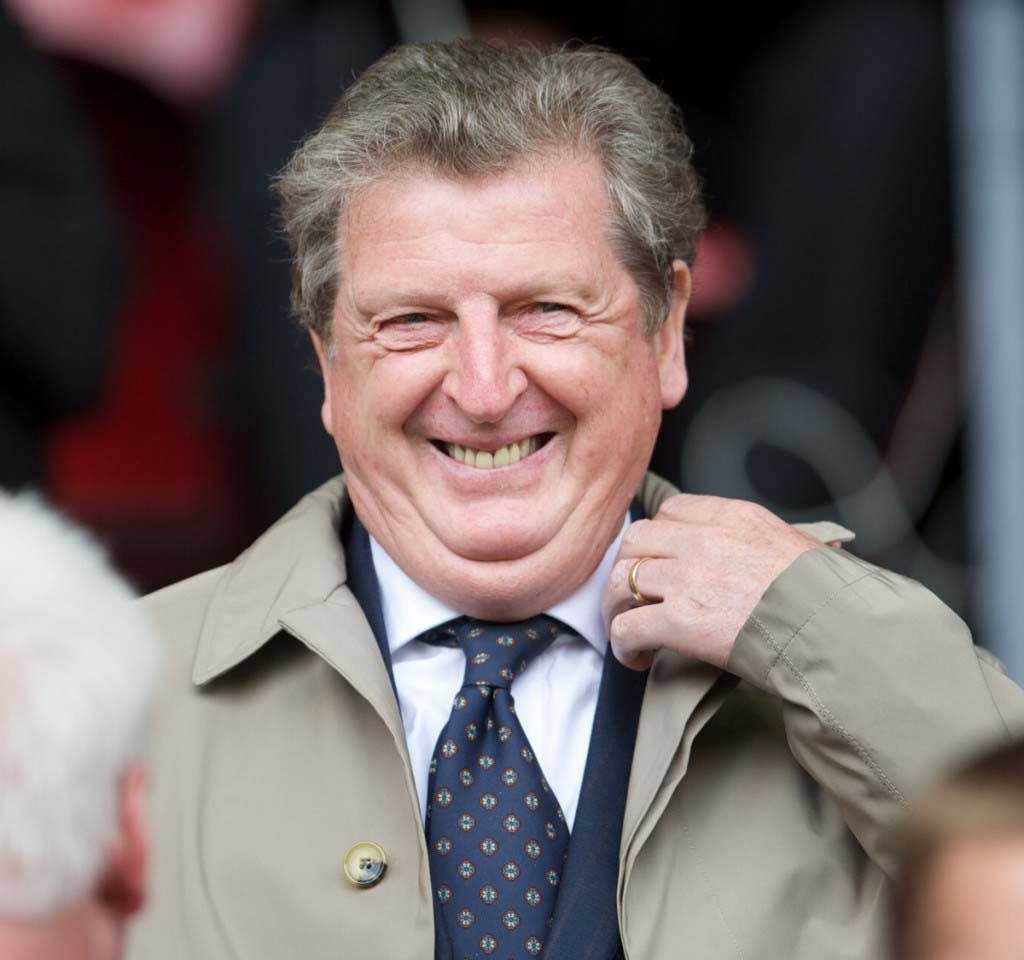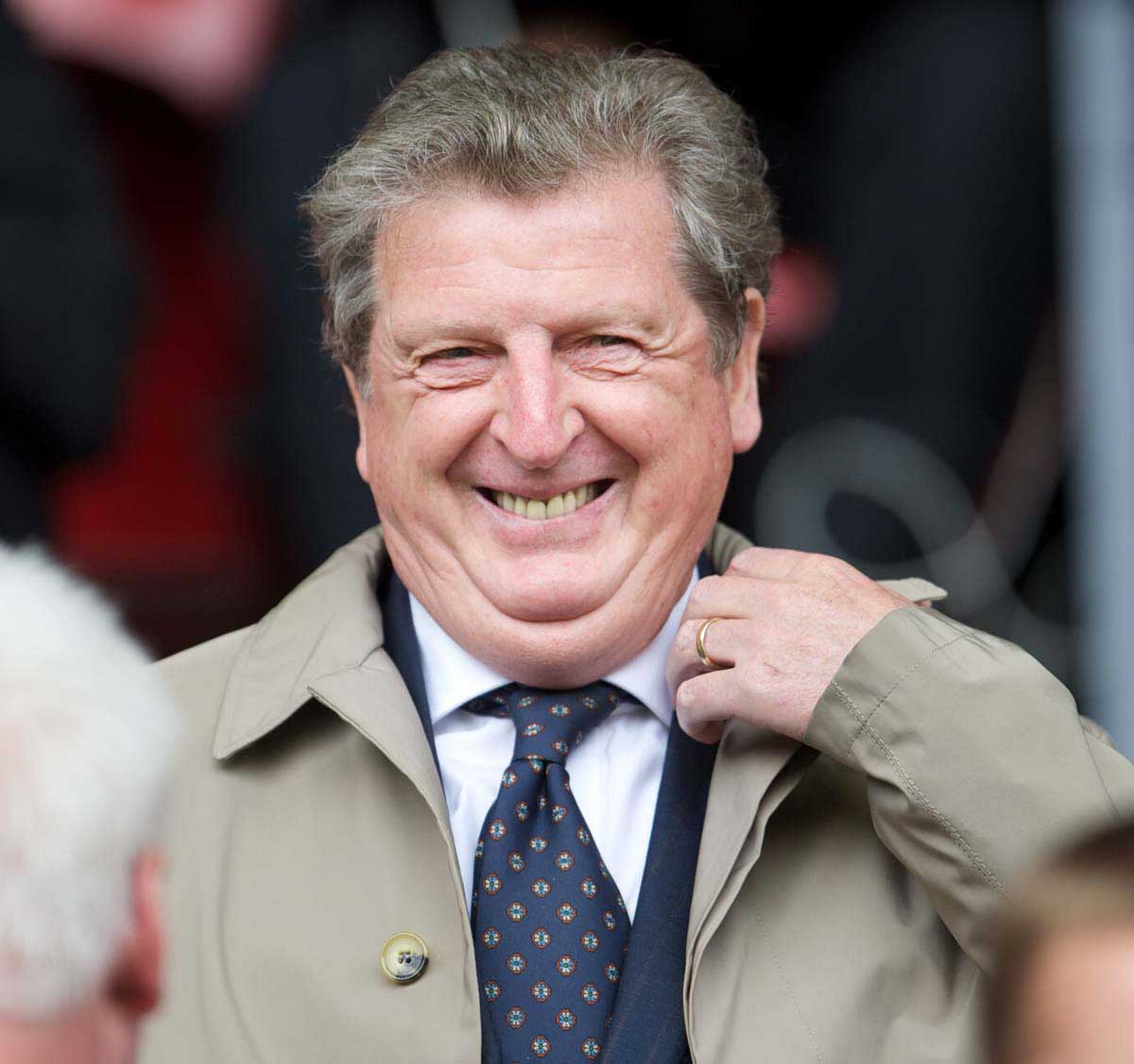 AN underwhelming 1-0 win over Norway was greeted by just 40,000 at Wembley tonight. Maybe England fans are finally realising what Liverpool supporters already know. But why does Roy Hodgson still have so many supporters in the media, writes PAUL CANTWELL.
Way back when The Simpsons was still funny there was one of those typically acerbic, tongue-in-cheek lines that at the time had become the show's signature. When facing imminent death Homer is told by town physician, Dr. Julius Hibbert:  "Well, we can't cure you but we can tell you exactly why you're dying." To which the Simpson's paterfamilias replies with faux amazement: "Wow, what an age we live in!"
It was a line that sprang to mind during Roy Hodgson's final (and inevitably premature) World Cup press conference in Brazil when the England boss held forth to theorise as to why his England side had just stank out the greatest World Cup in a generation. All manner of areas were covered in Hodgson's address, from the absence of a mid-winter break in the domestic season, to a perceived lack of opportunities for young English talent in the Premier League. Using a mix of analogies, metaphors and proverbs that no doubt dazzled the many present, Hodgson spoke the sort of great game that makes him so highly respected by the English press pack and at those all-important coaching seminars. Like Dr. Hibbert, Hodgson was able to diagnose at length but not a remedy was proffered.
It is tempting to forensically dissect each of Hodgson's pitiful reasons for his latest failure, but the performances and results of almost every other nation in Brazil has removed all need to do so. Countries such as Algeria, Costa Rica, USA and Chile – all of whom must cast the most envious of glances at England's resources – exposed the poverty of Hodgson's excuses.
Hodgson has portrayed England's problems as being of an entirely macro kind and beyond his control, casting himself as the little boy with his finger in the dyke (not Greg, the one from the fable.) Whilst some of these macro factors – lack of a mid-winter break, for example– hold some weight, in truth they are more irksome than debilitating with the real reasons behind England's shambolic performance in Brazil very much of the micro kind, such as playing a 34 year old in a two-man central midfield in the heat and humidity of Brazil; having seven months to prepare for the obvious danger men of Italy (Andrea Pirlo) and Uruguay (Luis Suarez) but still giving both the freedom of the pitch; and generally deploying tactics with all the flexible properties of an erect penis in the advanced stages of riga mortis.
Whilst the spectre of a football manager trying to shift blame and save his own skin is hardly new, what is remarkable about Hodgson is that the media, in the main, allow him to get away with it. Where previous incumbents such as Fabio Capello and Sven Goran Erikson were chased out of the job for decidedly better results, Hodgson has continued to enjoy the broad support of the press, with only a silent minority calling for his removal.
So how is it that the man who has overseen England's worst ever performance at a World Cup finals can remain so resolutely bullet-proof? The answer would appear to lie in the fact that so many members of the press have spent so long building Hodgson up into something he's quite clearly not – a great manager deserving of the best jobs in the game – that to now criticise him would be to call their own judgement into question.
Clearly suffering delusions of grandeur, Hodgson, himself, has never been shy about applying for some of the most difficult jobs in the game, believing himself the equal to any challenge. But whereas the usual course of action with delusional sorts is to gently guide them back into the realm of reality, with Hodgson the media have done the opposite – fuelling an unwarranted and artificially high opinion of his own abilities by writing opinion piece after opinion piece, hailing phantom qualities seen by nobody but themselves. The press, in effect, have become Hodgson's enabler, allowing him to reside in a fantasy world where his meagre talents are sufficient to return the glory days to the likes of Liverpool and England.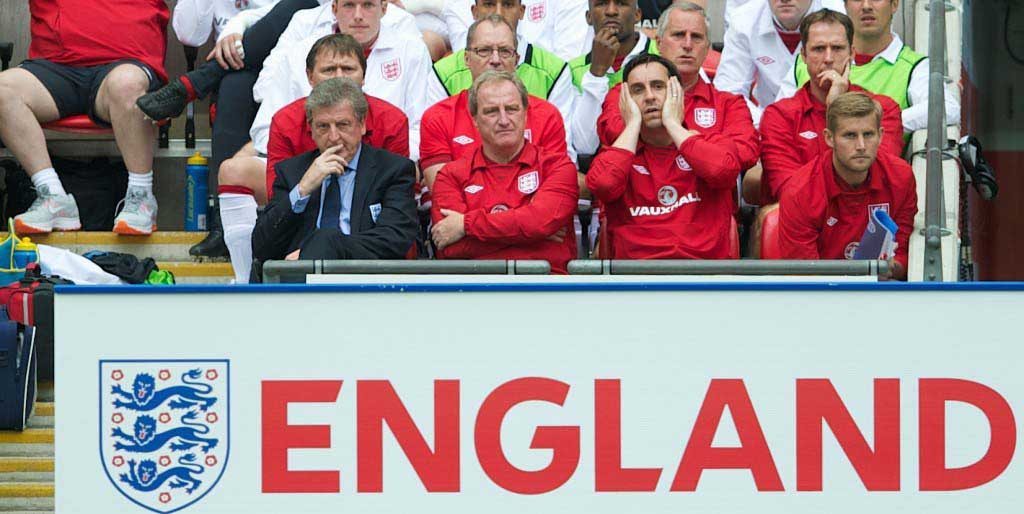 Where a solitary impressive season at Fulham should have been acknowledged as such, it was instead used as a launching pad for his career to go into orbit. Suddenly Hodgson 'deserved' the Liverpool job and would 'clearly be an improvement' on Champions League winner Rafael Benitez, with the number of English journalists not petitioning for Hodgson to replace Benitez roughly matching Merseyside's transsexual albino dwarf population. Never mind that Hodgson had failed badly at his only previous jobs of comparable difficulty, Internationale and the then champions Blackburn Rovers, Fleet Street's most influential voices were united in their belief that double La Liga winner Benitez could be upgraded by a manager whose only titles had arrived at the likes of Halmstads BK, Neuchâtel Xamax and Malmö FF.
When the inevitable car crash occurred, though, Hodsgon walked away almost completely unscathed thanks to the rescue work of his enablers in the press who preferred instead to focus the blame on the Anfield fans for the club's worst run of results since the 1950s.
After a modest rehabilitation at West Bromwich Albion, Hodgson's cheerleaders were at it again, this time clamouring for their hero to get the England job. A dire (and in hindsight, portentous) Euro 2012 was excused on the grounds that Hodgson needed more time in the job. And when he managed to secure World Cup qualification from a desperately poor group by the skin of his teeth, all thoughts of objective appraisal went out the window as Hodgson was lauded from pillar to post by his fan club of scribes, with Paddy Barclay even going so far as to pen an open letter to his 'great friend', in which he boasted of his own role in securing Hodgson the job of national team coach.
And therein lies the rub. With too many journalists having allowed the line between personal affection and professional respect to become not so much blurred as obliterated, they have confused personal charm for managerial ability and now find themselves both unable and unwilling to do a U-turn and criticise their 'great friend'. How, for example, could Barclay now write anything even approaching an accurate critique of Hodgson's performance in Brazil'? For Barclay read dozens more journalists and general media figures who now find themselves hostage to their own previous, absurdly generous assessments of the England manager's merits.
The truth is the media would now make themselves look completely ridiculous were they to admit they have been backing a donkey all along. Paid to be weathervanes for the prevailing football winds, insiders to whom the public go in search of information and knowledge, for the same journalists to now admit they got it so totally and utterly wrong about Hodgson would be to admit they can no better assess the football climate than Michael Fish can the actual one. For while erstwhile BBC weatherman Fish famously failed to spot the most destructive storm to hit Britain in decades, the failure of so-called football experts to spot the many glaring shortcomings of a manager with nearly 40 years of experience and yet not a single medal of note to his name, was no less a spectacular failure and downright dereliction of duty.
Of course there are some notable exceptions to the Hodgson media love-in but when so many senior football writers across every major national paper have nailed their colours to the mast aboard the leaking dinghy that is the dud ship Hodgson, the prevailing sound emanating from the fourth estate over the coming Euro 2016 campaign will be one of silence. Because Hodgson is the same manager now as he was when the press petitioned for him to get the Liverpool and England jobs in the first place – that is to say a tactical fossil whose relevance to the game was left behind in the backwaters of 1970s Scandanavian football, the mediocre environment in which he found his true level.
With ticket sales for tonight's Norway game selling about as well as Jimmy Savile memorabilia, a fog of apathy has descended over the national team with the media parroting Hodgson's line that English football's problems are of a holistic nature and beyond the control of the man in the dug-out. Such wrongheaded exoneration will ensure Hodgson will remain in situ as England labour through a qualifying group in which it would be more difficult to fail than succeed before no doubt overseeing yet another hapless capitulation at the feet of the first half decent opponent they meet in France in the summer of 2016.
Of equal certainty, of course, is that Hodgson will once again walk away unscathed and for that he can be grateful to his ever-loyal army of enablers in the press.
Pics: David Rawcliffe