WITH the departure of Daniel Agger back to Brondby we asked a few Anfield Wrap regulars to make their case as to who should replace the Dane as vice-captain.
NEIL ATKINSON – GLEN JONO
I'M A GLEN JOHNSON man. I'm also a Jordan Henderson man but you are all them these days.
I'm Glen Johnson. Even when the ball runs under his foot. Even when he chips it to no one. Glen Johnson. Because I still believe him to be silk. I love watching him at his best.
There's a conversation to be had about full backs and about Johnson with the way we set up. A conversation to be had about the pressures and one to be had about the strains. He's not what he was. But he can get back there.
I suppose this is the Daniel Agger argument. Use the vice captaincy to get a lad back to what he was, to confirm his responsibilities, to be senior. Give this everything. You'll never have another go. Glen Johnson, though he doesn't have YNWA tattooed on his knuckles, has been here for ages and he has been a credit to himself. But it has mostly been rubbish for him. He's given his best years to the end of Benitez, the disgrace of Hodgson, the peak and then trough of Kenny and Brendan's first season. Through all that, the barracking of the Main and the Kemlyn, he's mostly been a bright spot. He was excellent last autumn, arguably only eclipsed by Suarez. If ever a player was signed a year or two too late it is Glen Johnson.
But he can be poor. Very poor. He doesn't seem to have a six or five game. He has eights, he has sevens. He has fours. He has threes. God how he has threes.
The threes need to go. We all know that. But now is the time. His contract is running down, if his time at Liverpool is to make the sense his talent should then this is the year for major honours. Glen Johnson has a league medal in his back pocket. Time for another one.
And if it doesn't work? If he under performs, can't agree terms, isn't showing what we expect? Then we let him go. Like we did the last vice captain. Nothing lost.
VOTE GLEN JONO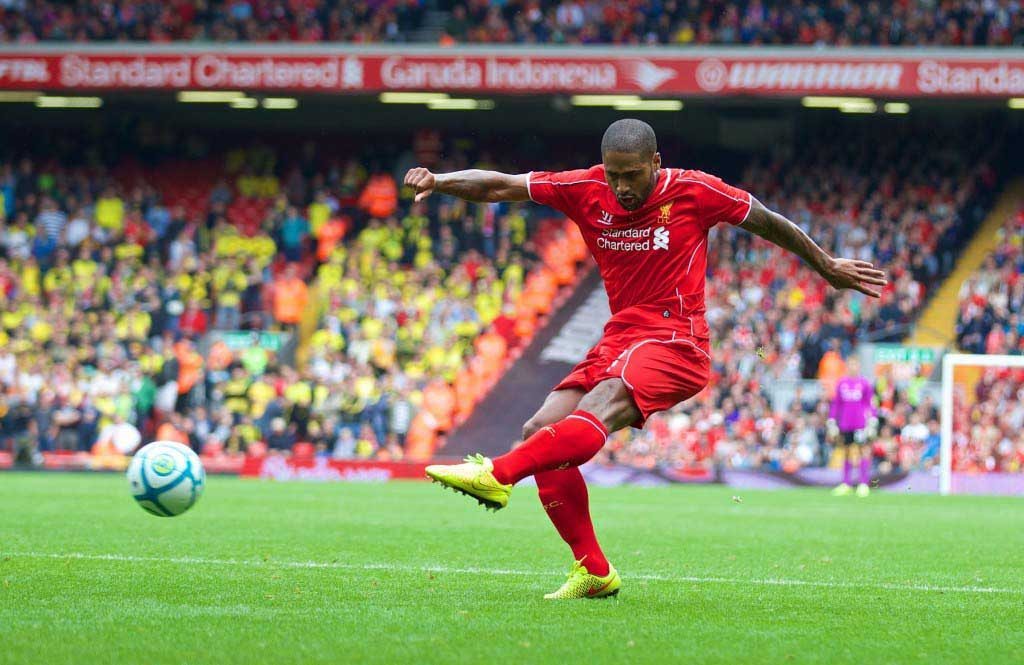 KATE FORRESTER – DEJAN LOVREN
EVERYONE knows the Dejan Lovren narrative.  He came to us to be a big voice, a leader, a presence.  Billed as a player who was going to get things organised at the back and beyond, mainly through shouting at people.  My kind of guy.
People keep banging on about him being the new Jamie Carragher.  I don't think he is.  I think he's going to be more fun.  On that basis, putting him forward as my choice for vice captain seems almost too obvious, but I'll still be quite surprised if it happens.
The 25-year-old hasn't had a completely flawless start to the season, but from the outset he's been confident and impressive.  I think his chances of deputising for Steven Gerrard are reduced significantly purely because he's brand new.  Some may say the vice captaincy is something to be earned and argue he hasn't shown or given enough of himself yet to be bestowed such an honour.
But let's turn that on its head for a minute.  Lovren is one of a crop of fairly young, ambitious players to have been drafted in by Rodgers ahead of this crucial season.  You know, the season when we're going to win the league and the Champions League and show everyone what we're really about?  That one.  You might think I'm being a bit mad.  But read or watch any early interview with our new Croat – or Lazar Markovic, or Adam Lallana – and they'll all tell you the same thing.  They're at Liverpool Football Club to win the league.  To win all the things. On top of this, Lovren has the extra edge, as someone who is a recognised presence on the football pitch, someone who can keep things together, make things happen.
And while I'm suggesting Jordan Henderson or Joe Allen or anyone else is in it for anything less, I think the steely determination of Lovren, who has making a difference at his new club at the very top of his list of ambitions, could be just what we need.
Oh, and he likes putting pictures of dogs and his tea on Instagram.  If that doesn't swing it for you, I don't know what will.
VOTE DEJAN LOVREN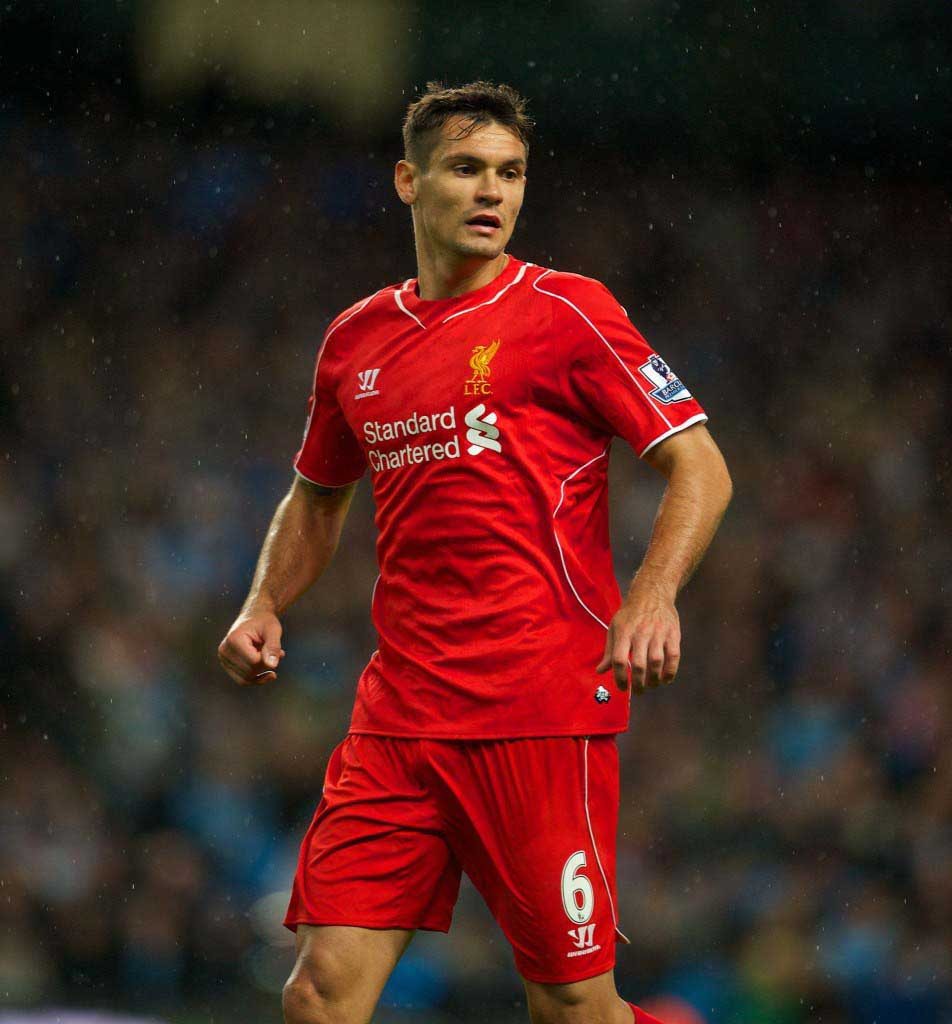 ANDY HEATON – JORDAN TREMENDERSON
BRENDAN LOVES HIM more than he will know, and if he's got any sense, he'll hand the 24-year-old Wearsider the vice captaincy of Liverpool Football Club.
Given the massive strides that once written off Henderson has made since refusing to be a makeweight for Clint Dempsey, the step up to vice-captain would be natural progression for the now vital cog of the Liverpool midfield.
Disregarding the 'reward' symbolism of being made vice-captain, from a functional point, Henderson is the ONLY choice.
With the return of Champions League Football and the investment in the squad it's unlikely that Steven Gerrard will feature in a full season calendar, for once, the role of vice captain is more than a ceremonial token of recognition and its vitally important that the club get it right.
Looking through the Liverpool starting XI, how many of the current squad at this moment in time can you guarantee will start week in, week out?
Mignolet? Lovren? Sterling? Sturridge? Lallana?
Two of the above have already missed game time this year through injury and the goalkeeper is clearly no leader of men and given the link to Victor Valdes, might not even be sure of his position come Christmas.
And whilst a case could be made for Lovren, he's yet to even cement his own place and the extra pressure, given the amount of games that the vice captain will have to step in could have a destabilising effect on the Croat.
Henderson is clearly well liked and respected by the squad, fits in with the managers ethos of high energy, aggressive football and has shown the character needed to succeed given the obstacles that the young England midfielder has already overcome.
At 24, Henderson is at an age where he can kick on and become one of the most influential midfielders in Europe, the added responsibility of being anointed captain can only aid his development further.
Jordan Henderson's transformation over the last two seasons has mirrored that of the club and both now stand on the edge of greatness, both now need to make that push on, together.
Jordan Henderson – a young, hungry, front foot leader of a young, hungry, front foot team.
You know it makes sense, give him the imaginary armband.
VOTE HENDO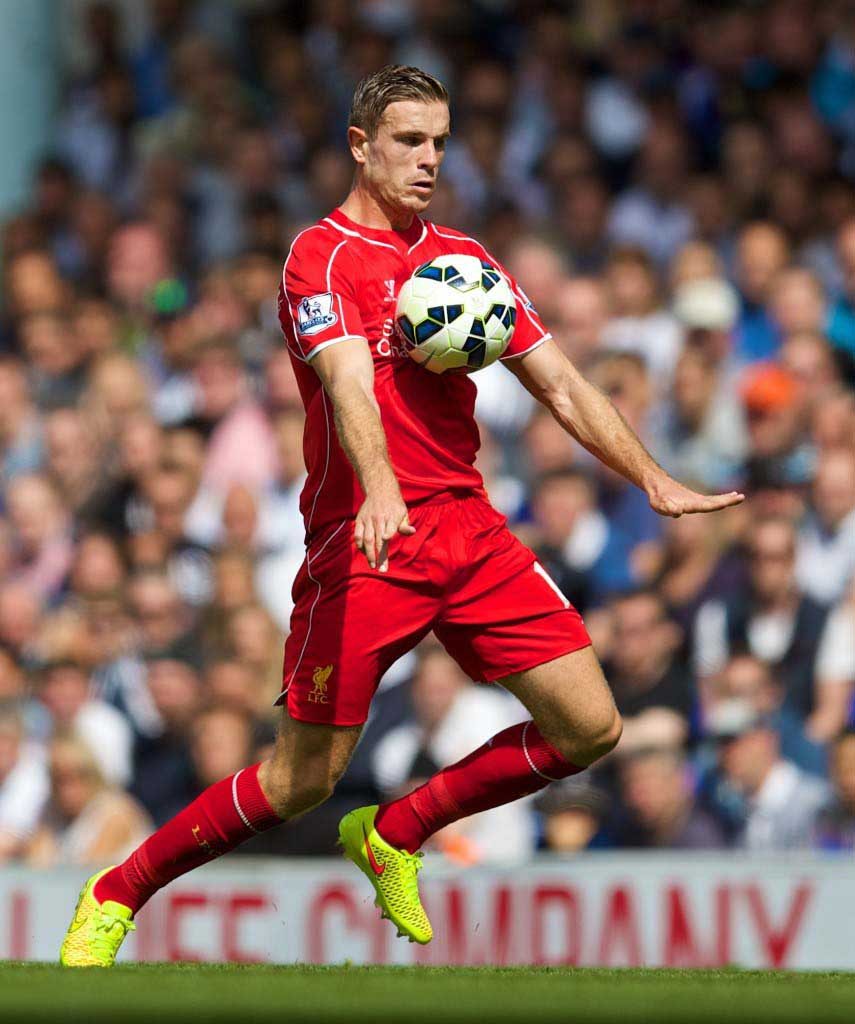 [yop_poll id="11″]