I PRESUMED that we'd seen the last of it. When Luis Suarez departed for pastures new, the chances of Liverpool regularly starting matches with two strikers simultaneously appeared remote. They looked remoter still when you factored in the the £20m acquisition of Lazar Markovic who has often played as a winger. Now though, it looks a decent bet that Brendan Rodgers will soon be reverting to the formation that was seemingly devised solely for the purpose of getting Daniel Sturridge and Luis Suarez on the pitch together. That system could, and for my money should, be making a comeback at White Hart Lane this weekend.
I think it's safe to say that Mario Balotelli didn't come to Anfield to play as a wide forward. We know that Daniel Sturridge isn't particularly enamoured with the prospect of filling that role either. Raheem Sterling, lazily labelled as just another quick English winger in the past, has undoubtedly produced his best work in a red shirt from central areas. Philippe Coutinho looks half the player we all know he can be when he's asked to play down the flanks. Adam Lallana can do a job on the left or the right but, as is the case with Coutinho, he lacks an electric burst of pace and would appear to be more suited to a role in the middle of the park. The point I'm driving at here is that all of Liverpool's attacking talent (with the possible exception of Markovic) look to be players who would be best utilised from positions in the centre of the pitch.
Brendan Rodgers has so far opted to line his team up in a 4-2-3-1 and a 4-3-3 formation in the reds' two league games to date. Liverpool haven't impressed. Sure, there were periods against both Southampton and Manchester City where they looked pretty comfortable, but something was obviously missing. There was a lack of cutting edge in attack. There was an absence of the relentless pressure that has become synonymous with Liverpool again. There was little of the unbridled, spontaneous chaos that took these lads to the brink of the Premier League title a few short months ago. Counter attacks and build up play in the opening games have looked laboured. Pretty, controlled, methodical, nice, undoubtedly. But laboured nonetheless. You could easily chalk that up to the absence of a certain buck toothed wrecking ball and be done with this whole argument, but the current absence of the attacking verve that Liverpool exhibited last term appears to be largely systemic in nature.
Take the aforementioned Sterling as an example. He was bright early on against Man City playing from the right hand side but, after an impressive first twenty minutes, he didn't receive enough of the ball and gradually faded from view. Paradoxically, his best two moments of the game came when he had vacated his starting post on the right hand side. He fed exquisitely weighted through balls into goal scoring positions for Jordan Henderson and Daniel Sturridge when he was in central areas, not while he was stuck out on the right wing.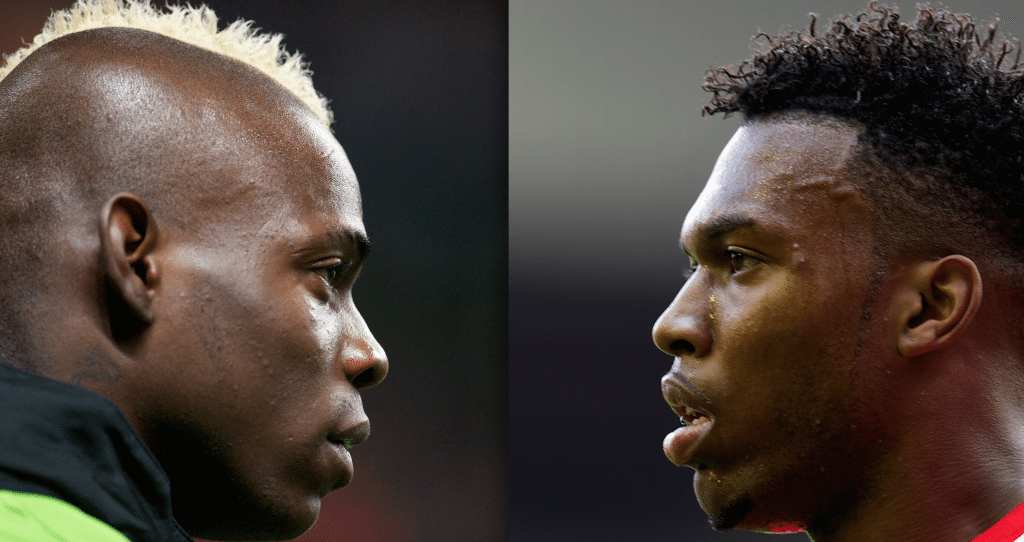 Meanwhile, on the opposite flank, Philippe Coutinho was having a shocker. His lack of defensive astuteness repeatedly left debutant Alberto Moreno exposed at full back and the Brazilian never looked comfortable playing from the left. Coutinho's most outstanding performances under Rodgers have been from a deeper midfield position, not the wing or even the number 10 slot that he was initially expected to occupy when he arrived at the club. Indeed, when he reprised that advanced play-maker role against Southampton on the opening day, he was just as ineffective and isolated as he was at the Etihad. Using Louis van Gaal's terminology for a moment, Coutinho appears to work best as an 8, not a 10 and certainly not as a winger.
I've focussed primarily on Coutinho and Sterling because they were shining lights in pre-season and two of the players that supporters were looking at to fill the Suarez shaped hole that has been left in this squad. Growing amounts of evidence suggests that if they are to kick on again from their impressive individual campaigns in 2013/14, that progress will be more likely to materialise if they are playing in the positions that they both excelled in during last season.
Which brings us to back to Balotelli, whose arrival conveniently offers Rodgers the option of reverting back to the system that got the best out of our two outstanding young talents – and the team as a whole – by allowing the manager to deploy two strikers regularly.
It's very possible that Balotelli and Sturridge might not hit it off as a conventional strike partnership. But they might not have to. The prolific Sturridge/Suarez axis was comprised essentially of two individuals doing their own thing. Yes, they combined well at times, but they didn't play in tandem like a Dalglish and Rush or even a Fowler and Collymore. Two mavericks whose first thoughts were 'how can I score from here?' found a way to coexist and thrive on the apparent professional rivalry that existed between them to be the 'main man' at Anfield. As a result, Liverpool benefited from this by acquiring the most lethal 'partnership' in English football while other individuals in the team also benefited hugely.
This begs the question: Why can't the same happen with Balotelli and Sturridge? Yes, we've all heard how Daniel longs to be the star man and the focal point of this side, but if he succeeded playing alongside Suarez, why can't he do the same with Mario in tow? For the sake of the balance of this Liverpool team right now, he may have to.
Sturridge is no doubt a mighty fine forward when he's playing up front on his own. The way he bamboozled Vincent Kompany and got himself into several promising positions against City illustrated that fact. However, it was nearly game for Sturridge in Manchester on Monday. He'd produce great work only for a last ditch outstretched limb from Kompany, Joe Hart or Pablo Zabaleta to foil him at the crucial moment. City hunted Sturridge in packs and, by hook or by crook, they managed to suppress his threat and keep him and Liverpool off the score-sheet during the time he was alone up front.
When Rickie Lambert entered the fray however, Sturridge appeared visibly liberated. He produced a goal from nothing after excellent work in the right channel and a cross of breathtaking technique for his strike partner. His goal against Southampton curiously also came when Lambert was on the pitch and involved several times in the build up to that match winning strike. For all the talk of him stepping up and becoming the unchallenged focal point of this attack in Suarez's absence, Sturridge looks as if he will benefit more from having a foil alongside him.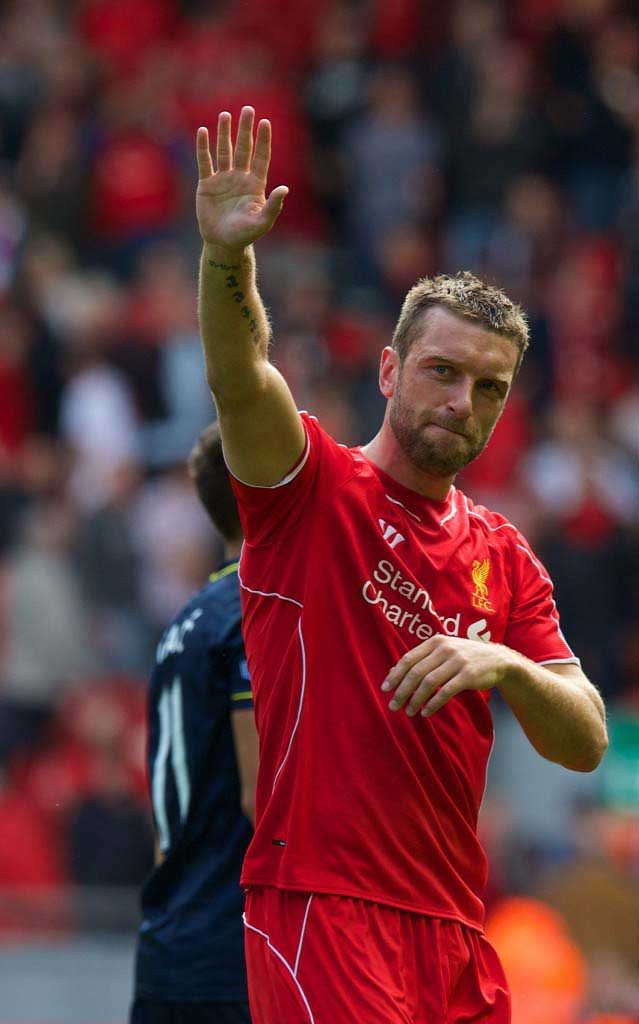 If nothing else, Balotelli's impending presence in a red shirt should decrease the attention opposing defenders are paying to Sturridge and allow him to play his more natural game of dropping deep, drifting wide and getting involved in the play as and when he sees fit. The pressure of being the only out and out striker who has to hold the ball up and be in central areas regularly should be lifted from his shoulders when the Italian joins him up front. Assuming that Rodgers will use the two strikers at the same time, it seems likely that the diamond will be his preferred method of achieving this.
That would hypothetically leave us with a Liverpool team set up in a system with Coutinho and Henderson behind Sterling in midfield and Balotelli and Sturridge leading the line which looks, on paper at least, a hell of a lot more threatening than anything we've seen against Southampton and City. In a wider context it provides plenty of options and opportunities, too. Joe Allen could play in Coutinho's position when needed, for instance. Lallana could compete for that same starting berth as well as the number 10 role. Emre Can appears capable of playing at the base of a diamond or even slightly further forward in Henderson's absence. Even Markovic is capable of playing centrally and adding drive and pace. The diamond looks, to my eyes at least, to offer the best balance for this team right now and would provide every midfielder in the squad with at least one position to compete for in the starting eleven.
Naturally, this is not to say the diamond formation is perfect. Nothing is in football, save for Andrea Pirlo's facial hair. We know from first hand experience that this particular system certainly isn't flawless.
The most glaring reservation that surrounds the implementation of this system is the captain's role within it. After all, Steven Gerrard isn't a defensive midfielder. He's not particularly adept at picking up stealthy players like David Silva when they sneak into his area of the pitch. He doesn't have the legs to track runners as effectively as he once did. He still has the innate instincts of an attacking player. Yet these same problems existed last season when Gerrard initially adopted his deeper position in front of the back four and the team flourished, did they not? They won time and time again despite not having a traditional defensively minded midfield enforcer in the side because the quality of the attacking play they conjured was so high.
So why can't that be the case again? If the alternative is to keep Gerrard in the same withdrawn position anyway (as it has been in both games this season when different formations have been utilised) while simultaneously blunting our own effectiveness going forward, then it seems to be a no brainer to me. We may as well play an attacking brand of football and die on our swords rather than try to be something we're not and reduce our chances of success in the attacking third. If Gerrard and Balotelli are to be regulars in this team (and there is no evidence to suggest they won't be) then it seems logical that the diamond should return.
I thought we'd seen the last of Brendan Rodgers playing with two strikers. I believed that the formation Liverpool used in the latter half of last season was a stopgap and would be discarded this summer. I was wrong. It appears that diamonds might just be forever after all.