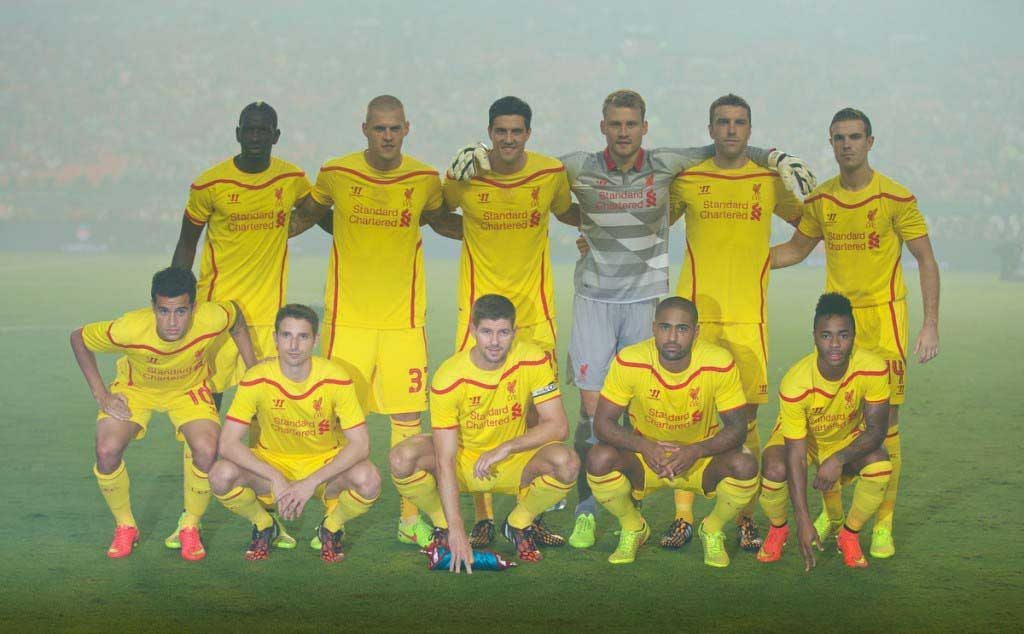 SOMEONE was always going to have to do this. It might as well be me, writes NEIL SCOTT. I'm going to level with you. I'm concerned.
Now, as a Liverpool supporter in the post-Suarez age I know that's an admission of personal weakness. It's a position destined to raise hackles. In fact, you'd probably elicit a similar level of sympathy by expressing a fondness for freestyle seal-clubbing. Blatant knee-jerkery, nothing that can't be fixed by a quick wobble of the head and a reality check.
But right now, with the embers of last season barely extinguished and a fresh campaign on the horizon, I'm prepared to go out on a limb and say it.
I'm concerned. I'm worried. I have doubts. Forgive me.
I look around and in some quarters I see wild, unflinching optimism. Granted, it's been tempered by the defeat to Manchester United, although any major shift in outlook on the back of a loss after five largely meaningless games in 12 days against quality opposition verges on the perverse.
I see those who are convinced we're going to improve on last year's performance. I see those who predict we'll be a more balanced side without Suarez, as Rodgers will be able to revert to his preferred formation rather than enforce the bespoke strategies he developed to accommodate the available personnel. I see those who look to Raheem Sterling as our saviour-in waiting, primed for the chance to prove himself the natural successor to the volatile Uruguayan.
I see those people and I understand where they're coming from. Their arguments are valid, even if they may be prompted by an element of instinctive defiance. There's nothing wrong with any of that. It's just that, right now, with the season almost upon us, I'm struggling to share their conviction. I accept that this does, without question, make me a bad person.
But hey, it's pre-season. Everyone has the right to dream, to visualise the triumphs to come. Because if not now, then when?
And as Liverpool supporters, we have a broader capacity to dream than just about anyone. Last season's ride, with its spills, thrills and bellyaches proved it.
So, as Robin van Persie said to Ruud van Nistelrooy in an imaginary conversation dripping with comic potential, why the long face?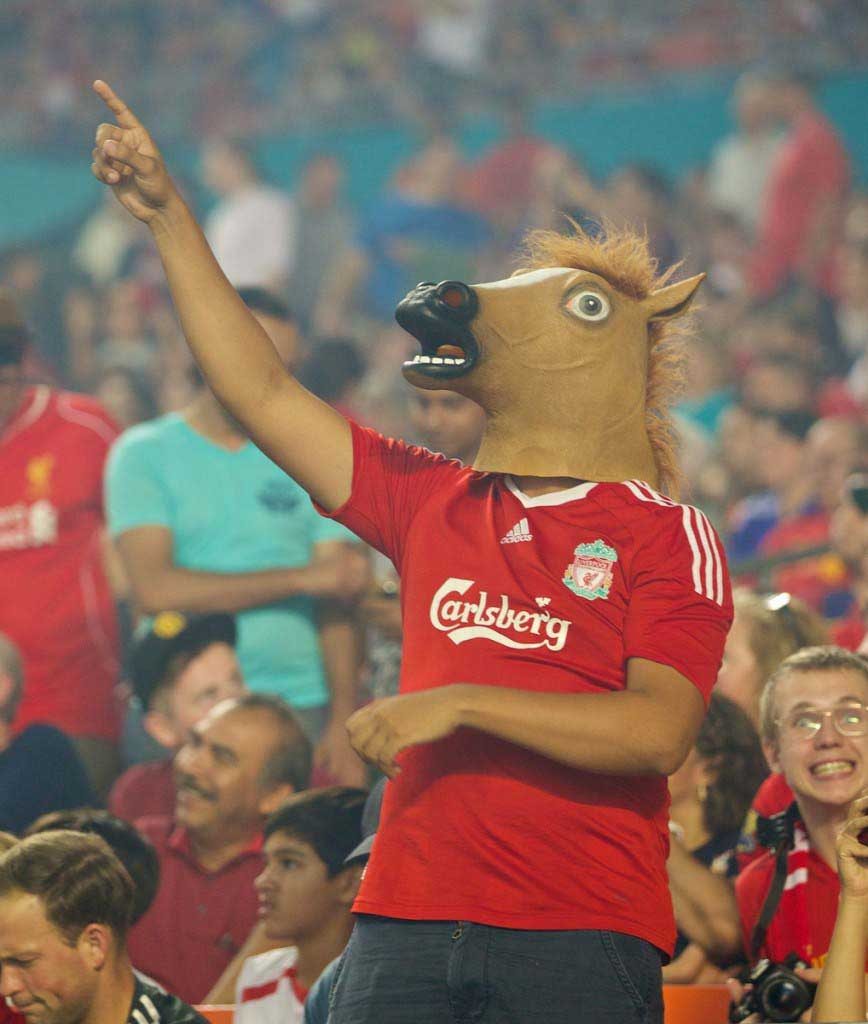 Well, first off, it was always going to be incredibly difficult to emulate, let alone surpass, last season's achievements, even had the league's outstanding player chosen to remain at Anfield.  26 wins, 100+ goals, an 11-game winning streak, 84 points. Compared to Brendan Rodgers' first season in charge, that represented an astounding leap forward – 10 more wins, 30 more goals, 23 more points.
Don't underestimate the scale or the speed of the improvement. It's virtually unprecedented in our history. It's a smack in the eye to the notion of linear progression.
By Rodgers' own admission, we overachieved, working on the assumption that 76 points (an average of two points per game) was the priority. This time last year, I don't think anyone would have predicted we'd exceed all expectations quite so emphatically. It makes sense, then, to ensure that we now consolidate our position. And, as 76 points has been enough to guarantee a top-four finish in every one of the 19 seasons since the introduction of a 38-game campaign, perhaps we should again take that as our primary objective, at least until we have some idea how the season looks like panning out.
It might sound defeatist, and I admit, as someone brought up on the 'First is first, second is nothing' credo of the '70s and '80s, it's not something I find easy to rationalise, but context is all. We can't pretend that the last 24 years haven't happened. The title has become our Kryptonite and a new generation of billionaire Lex Luthors are on the march. The first step is to establish a means to compete on a consistent basis. With Suarez gone, that becomes an even tougher challenge.
Suarez. You can't have this discussion, unpalatable as it may be, without acknowledging the potential effect of his loss.  It's not just about the goals, though obviously they're a luxury every team would prefer to have, given the choice. Because there's no actual guarantee that we will see an increase in the goalscoring contribution from the likes of Henderson, Sterling, Allen and Coutinho as a means to compensate, just as there was no guarantee that Suarez would have been as prolific had he stayed. We're venturing into the realm of the unknowable here.
But it's also about his presence, about the psychological impact of having Luis Suarez on our teamsheet and on the pitch. Without doubt he became a symbol of this new Liverpool, its totem and its focal point. When things turned against us, we could look to him and know that here was someone who would sweat blood for the cause, yet who also had the quality to make the difference. There was a comfort in that.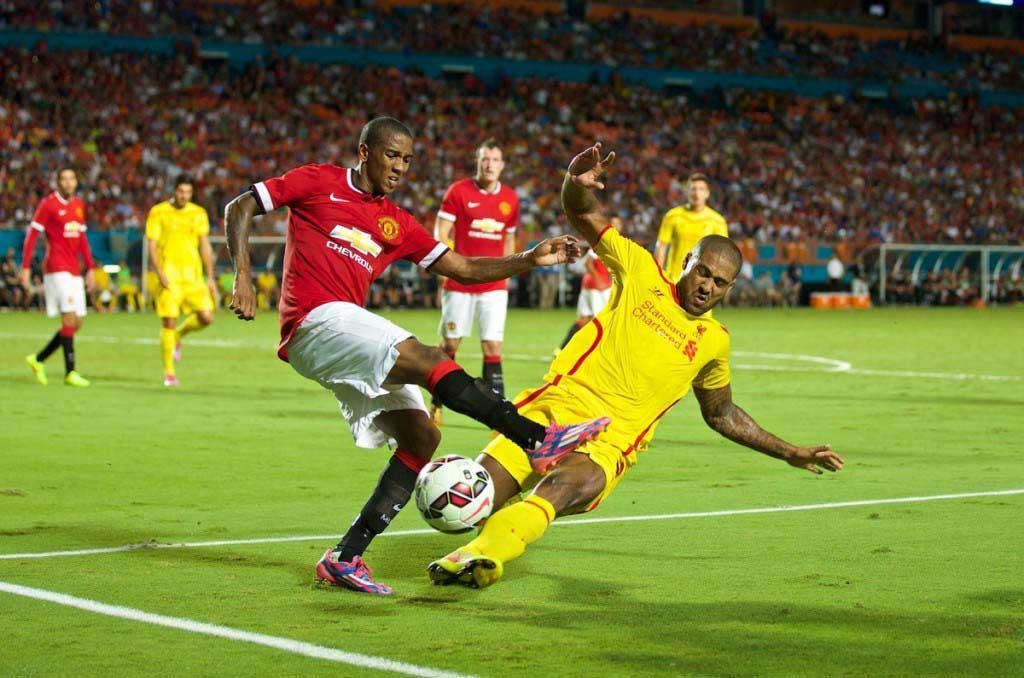 Similarly, opposing teams would take the field knowing that they had to work out a way to neutralise his threat. More often than not they failed. It bred unease and fear in defenders. However much we've strengthened the squad, and it would be churlish to overlook the greater depth at Rodgers' disposal, we'll miss that.
Talking of opponents, it may not be a popular view but it is certainly plausible to suggest that, while we have to negotiate the integration of a raft of new players, all our main rivals will enter the new season in stronger positions than they were last time round.
Chelsea have recruited wisely, while somehow managing to offload Sideshow Dave, the only man to sport a potato where his football brain should be. It would be a surprise if they stuttered quite as markedly as they did last term.
Arsenal, as is their wont, fell away badly after impressing up to Christmas. Although their defensive frailties are yet to be fully resolved, the signing of Alexis Sanchez is a signal of intent and clearly boosts their attacking options. There is also the nagging feeling that Wenger has one more big season left in him. Excuse me if I'm getting a bit technical here.
And then there's United, a club that paid the price for hiring a man who saw Marouane Fellaini as the cornerstone of a successful football team rather than something that had just crawled out of a skip on Sesame Street. Having a manager who knows what he's doing is a step in the right direction. With van Gaal at the helm there is a sense that, at the very least, they'll stop going backwards, though the mental scars of the Moyes experiment may run deeper than imagined.
All three have scope for improvement this term. As do Tottenham, maybe even Everton. For Liverpool, the potential to progress is limited by the scale of last season's accomplishments. That's going to be quite an obstacle to overcome.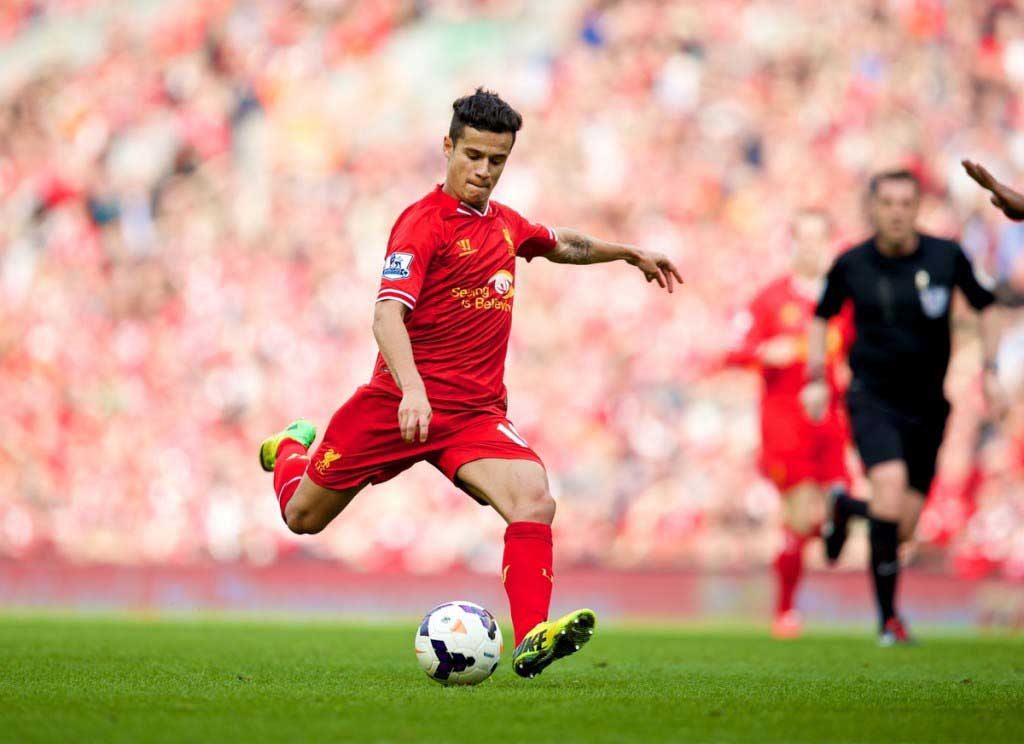 Now I'm aware this is threatening to sound like a catalogue of despair. That really isn't the intention. But there are clearly some issues that are yet to be fully resolved, with barely a few days to go before the campaign starts.
We are no nearer to knowing the precise composition of our first-choice defence than we were three months ago. We remain short of specialist goalscorers, a skill that is easily overlooked but, as we saw last year, is crucial to any team looking to seriously challenge at the top end of the table. You can create as many chances as you like but unless there's someone there capable of bouncing the ball over the line, with knee, toe or arse if required, all the pretty football in the world is ultimately wasted.
As for Raheem Sterling, I absolutely believe that he will come to be recognised as a player of genuine world-class standing. I've felt that since the day he scored five at Anfield in the FA Youth Cup in 2011. But he's still just 19. We can't load all our hopes on his deceptively robust shoulders. We can't rely on him to solve all our problems.
If it's any consolation I've always been a bit of a worrier. When we were pillaging trophies in the 80s like crazed Visigoths on shore leave, I spent much of the time convinced that we'd lose every game. As a general rule my glass is neither half empty nor half full. It's cracked.
And there are genuine reasons for optimism right now. A team bursting with exciting young talent; a manager who seems to grow into the role by the week; the experience gained from an intoxicating title chase. But I worry people now have expectations that are almost impossible to reach. And I worry that any failure to scale the heights of last season will be seen as a catastrophe.
If I'm right, we're going to need patience, level heads and an understanding that sometimes you have to go back to go forward. If I'm wrong, forget everything I've just said. I'm just another jaded old grouch who's too scared to dream.
Either way, things are about to get interesting.  Time to strap yourself in.
Pics: David Rawcliffe-Propaganda
[yop_poll id="1″]