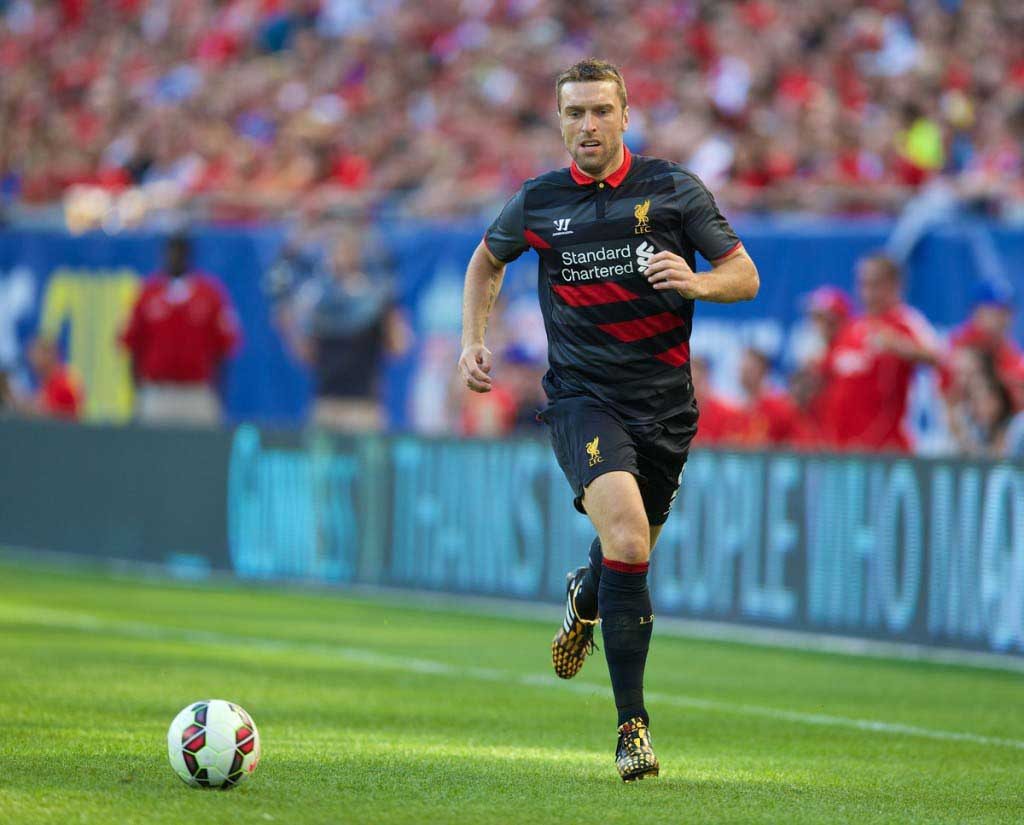 WITH money and cynicism reaching all-time highs within the game, it's rare that football fans can almost unanimously celebrate a feel-good transfer story where the fee doesn't make you spit out your cuppa and proclaim that the 'game's gone to the dogs', writes MATT KENNY.
But that is exactly what football got when Liverpool completed the surprise signing of Scouse factory-worker turned goalscorer supreme Rickie Lambert in June for a relatively modest £4million (at least by modern standards).
Having ground out a living in the lower-leagues, banging in the goals at hotspots such as Bristol Rovers, Macclesfield, Rochdale and Stockport, Lambert eventually got his opportunity at then League One Southampton. A side struggling to cope with financial problems since their relegation from the top flight, but a big club nonetheless, and one who represented a huge step-up in Lambert's career.
From that moment on Lambert and Saints never looked back and as the club's off-field fortunes improved thanks to Nicola Cortese and the late Markus Liebherr, so did their league position. Three seasons and 78 goals later, Lambert and Southampton had returned to the promised land of the Premier League.
It's fair to say that on the eve of his debut top-flight season there was little expectation on Lambert to emulate his Championship scoring feats, such is the difficulty that lower-league strikers face in replicating their form at the top level.
But moving up another level has proved to be the making of Lambert, not only reaching double figures in each of his Premier League campaigns, but proving himself to be a supremely gifted technical player and the spearhead for which all Southampton's attacks were based upon. Fans across the country may have heard about Lambert's prowess in front of goal, but few would have expected a former Macclesfield forward to be able to curl in free-kicks from 30-yards or spray through-balls into the channels like a number 10.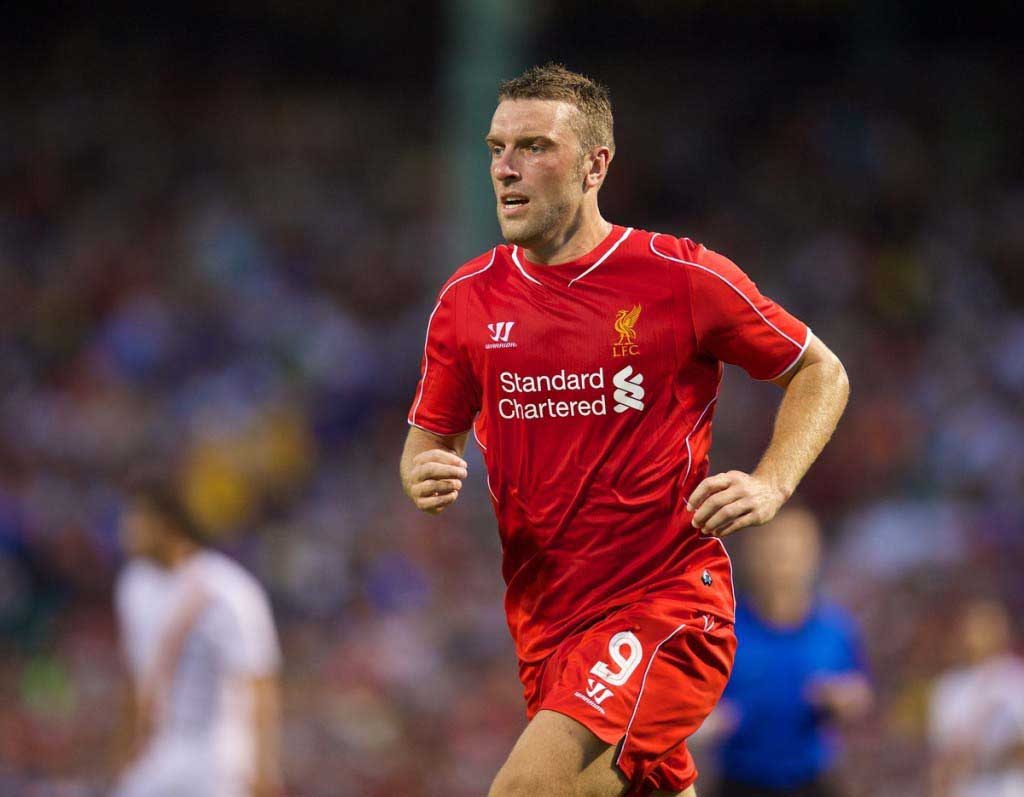 Lambert's reputation was at an all-time high and as the goals continued to flow, talk of an England call-up grew, and soon enough the Kirkby lad was living out another dream as he scored on his Three Lions debut and earned himself a flight to Brazil as part of Roy Hodgson's World Cup squad. A fitting climax to what had been years of hard-work and graft for Lambert; but there was still time for one more fairytale yet.
Prior to the opening of this summer's transfer window, Liverpool Football Club had been linked with a whole host of big names as they looked to follow on from their terrific 2013-14 season in which they came so close to winning the title. So it came as a surprise to everyone when Brendan Rodgers made former club trainee Lambert his first summer signing, seemingly out of nowhere.
Even Rickie himself couldn't seem to get his head round it.
But as the dust settled on the move, and fans started to look beyond the narrative, it seemed a transfer that made more and more sense. LFC already had two top strikers in Suarez and Sturridge, who would never be displaced if fit and firing, so it seemed clever to bring in a player who although good enough to feature, would also be happy enough to play third-choice to the SAS.
Lambert had gone his whole career thinking he'd never play for his beloved Reds and at the age of 31, you can be sure he was happy just to be at the club and to help the other forwards as much as he can. But while a fan, Lambert is also a professional and he was soon to find out just how quickly circumstances can change.
As Lambert came through the door, Luis Suarez was soon on his way out and not long after came the first murmurs of discontent from supporters. Fans who had been made up to have a player like Rickie as third choice were now concerned that we were potentially replacing one of the best players in the world with a Southampton forward. The honeymoon period was over already and Lambert more than anyone knew the importance of a good start.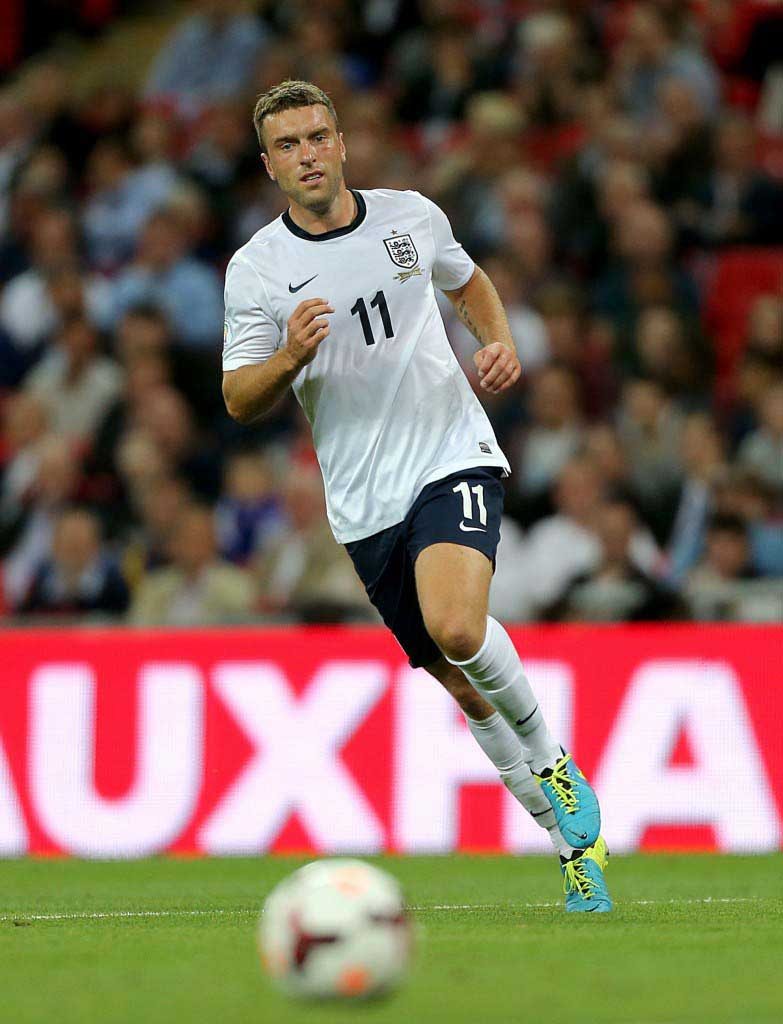 Pre-season however has not gone quite to plan for the England striker, he's yet to score in any of his outings and didn't quite seem on the same wavelength as his new teammates; even missing a penalty against Milan (he never failed from the spot in 34 attempts for the Saints).
It is only pre-season however and in a recent interview the Reds' new number 9 explained how he always needed to return a week or two early in order to reach the level he wants to be at physically. It very much feels like a case of waiting for that first goal and hoping the rest will quickly follow.
The new squad number and increased responsibility have heaped added pressure on to Lambert after his dream move, but with the Reds still seemingly after another forward things could yet change again; allowing Lambert to move back into the role he was originally earmarked for.
Either way, you'd be foolish to bet against Lambert eventually coming good for his hometown club. You don't get from the very bottom to the very top without having something about you and there's no one who will want the move to work out more than Lambert himself.
It's just time to sit back and wait for that first goal; and what better way to get off the mark than against former club Southampton? After a career filled with fairytale moments it would be just another small chapter in Rickie Lambert's quite incredible story.
Pics: David Rawcliffe-Propaganda
[yop_poll id="2″]