It's 26 years to the day since Ian Rush returned to Liverpool after his short spell at Juventus. NEIL SCOTT remembers it well.
AS anyone with a cursory knowledge of the football landscape will tell you, the transfer window has its own unique lexicon.   "Sources close to the player…", "…buy-out clause…", "…clock is ticking…", "…widely reported to be undergoing a medical…", "…discussions at an advanced stage…", "….let's hear from Bryan Swanson at Stoke, surrounded by toothless simpletons." That kind of thing.
Amid the clichés and the soundbites, there's one thing you don't really hear. Not any more. You don't hear anyone say, "I didn't see that coming".
Look at Liverpool's activity this summer. Lallana, Lovren, Markovic, Manquillo. Speculation, denial, negotiation, brinkmanship, confirmation.  The signing of Alberto Moreno is a case in point. It's a saga that dragged on for the best part of three months. By the time a player awkwardly holds the scarf aloft for the cameras, you've had so long to get used to the idea that the initial thrill has long gone.
I remember when that wasn't how things had to work.
I remember when the first anyone knew of a transfer was when a hastily arranged press conference revealed it to an astonished world.
I remember when Ian Rush came home.
August 18, 1988.  A Thursday.
I got off a train at Lime Street. I picked out my Dad's maroon Fiesta in the bustling car park. I chucked my bag in the back and waited…
"Guess who we've signed."
Between 1982 and 1987, Ian Rush was untouchable. In a Liverpool team brimming with world-class talent, he was the matchwinner, the goalscorer, the rapier thrust that pierced even the most stubborn rearguard. In tandem with the peerless Dalglish, Rush established himself as the deadliest striker to grace these shores since Jimmy Greaves.
An explosive turn of pace. Unmatched anticipation. The ability to time his runs to the millisecond, making even the most speculative through ball seem like it was laser guided. And, most crucially, an almost supernatural calmness in front of goal. He couldn't have been any more clinical if he had taken to the pitch in a white coat with a stethoscope dangling from his neck.
Rush had the lot.
Five times in six seasons he exceeded the elusive '30 goals' target; twice he reached the 40 mark. Last-minute winners, hat-tricks, crucial cup final strikes, all were part of his repertoire. You didn't just hope that Ian Rush would score – you expected him to score, you knew that he would score. It was just what he did.
We've had our share of prolific strikers over the years, icons (Hunt and Fowler), fallen idols (Owen and Torres), modern-day magicians (Suarez and Sturridge). Each capable of genius with a ball at their feet and a net in their sights. But I have never seen anyone more incisive in front of goal, more selfless in support of the team aesthetic, or more reliably consistent when called on to prove his worth than Ian Rush in his first spell at Anfield. He will always be the benchmark.
"Guess who we've signed."
Legend has it that Rush's sole season at Juventus, after joining for a record £3.2m fee in 1987, was an unmitigated disaster. True, he struggled to adapt to a style of football predicated on suffocating defence and structural rigidity. And he joined a team that was firmly set on a downward trajectory, the glory days of Platini and Boniek now long gone. He wasn't helped by a succession of nagging injuries that undermined any attempts to establish a rapport with his new teammates; nor did his struggles to master the language aid the integration process.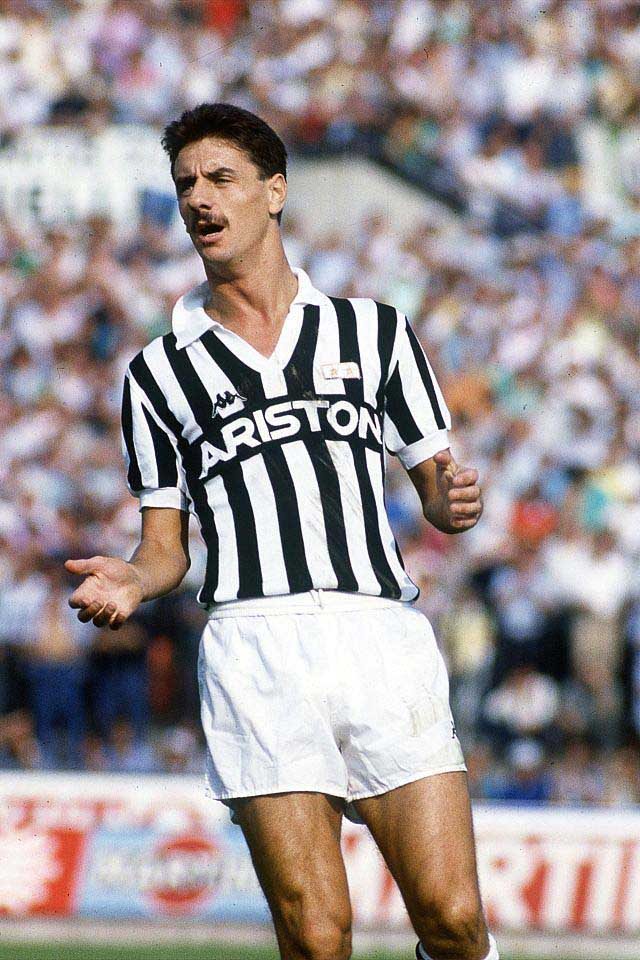 But he still managed to muster 14 goals across all competitions. Not great, though certainly not bad given the circumstances. And, by his own admission, his time in Italy gave him a heightened appreciation of the technical and tactical aspects of the game. He developed and matured as a player.
If he had stayed at Juventus, it's hard to imagine a scenario where Rush wouldn't have become a major force in Serie A.
"Guess who we've signed."
No-one had an inkling. Not the journalists. Not the supporters. Not the players. Not even the taxi drivers. No-one.
There had been no rumours spreading like wildfire across internet forums. There were no internet forums.
There had been no 'Sky Sports understands…" There was no Sky Sports. No Jim White. Imagine.
To all intents and purposes, the only people who knew were Ian Rush, Kenny Dalglish and the Liverpool hierarchy.
So when an impromptu press conference was scheduled for the afternoon of August 18, 1988, just two days before the Charity Shield rematch with FA Cup nemeses, Wimbledon, interest was piqued even if expectancy was easily held in check. There were no signs that anything out of the ordinary was on the agenda.
But then a door opened. Familiar figures ambled through and took their seats behind a table laden with microphones. Jaws dropped. It's him.  Alright, he's more tanned than he used to be, and he's wearing a red roll-neck tracksuit zipped right to the top, underneath a black jacket. Must be an Italian thing. But it's definitely him. He's back. He's bloody back.
And he was back. Ian Rush, the greatest goalscorer of his generation, had come home.
"Guess who we've signed."
It was one of the few times a transfer has genuinely shocked me. As I sat in that Fiesta, slowly coming to terms with the news, envisaging the prospect of Rush and Barnes and Beardsley and Aldridge and Houghton and McMahon slicing through defences at will, I laughed. It was the only response that seemed to make any sense.
We got another eight seasons from Ian Rush.
It's probably true to say that his second spell at Anfield never quite reached the predatory heights of his earlier stint. In fairness, he'd set a standard that was impossible to live up to. Liverpool's style of play had evolved in his absence, with the attacking emphasis now largely focused on the power and delivery of John Barnes and the subtlety of Peter Beardsley. Rush, who was accustomed to feeding on the kind of defence-splitting, slide-rule passes the likes of Dalglish and Molby had perfected, took time to adjust to the new set-up. However, as with all truly great players, he managed to adapt his game and, within two years of his return, was once more the goalscoring fulcrum of a Championship winning team.
We've signed scores of players since then. We've signed a lot of them this summer. But there's never been one that was such a massive statement of intent, such an expression and flaunting of dominance. What do you do when you're the best team in Europe? Where exactly do you go from there?
Easy. You go out and bring the best striker in Europe back to where he belongs. Deal with that.
And the great thing was, no-one saw it coming.
@66zimbo
[rpfc_recent_posts_from_category category="1″ meta="true"]
[yop_poll id="4″]