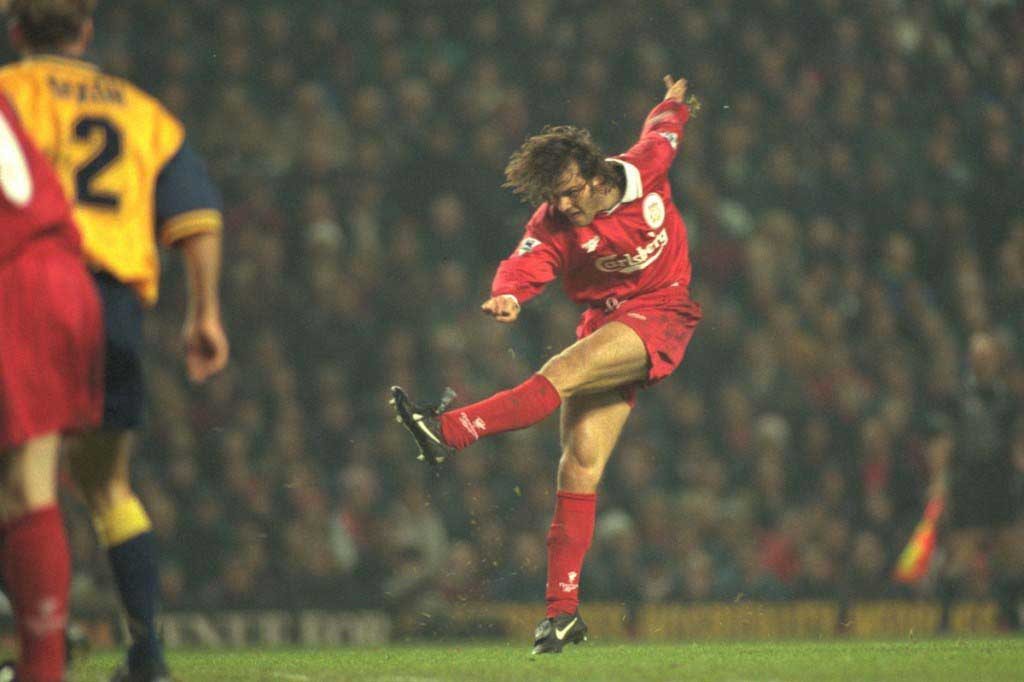 ON this day in 1996, Liverpool Football Club unveiled the signing of Patrik Berger from Borussia Dortmund. I was very excited.
It was a time when Liverpool didn't have many overseas players, and long before it was cool to sign people from Dortmund.
When Berger made his debut, he and Stig Inge Bjornebye were the only non-British or Irish players in the matchday squad. Other clubs bought foreign lads in: Cantona, Bergkamp and Klinsmann were about, but Roy Evans had stuck with his more local squad feat. Bjornebye.
However, in the summer of 96, the European Championships came to England. We got to see close up all these international superstars, showing off skills and ability that captured the imagination. Before the days of YouTube, football stat websites and hundreds of overseas games available at the click of a remote or mouse, it was harder to keep up with who was who outside of the Premier League. Now we had Europe's finest on our doorstep. They were a bit good.
The team that epitomised the spirit of Euro 96 was the plucky Czech Republic outfit, with Pavel Nedved, Karel Poborsky and Berger leading them all the way to the Wembley final, where Berger scored a penalty in a harsh 2-1 extra time defeat to Germany.
The trophy had eluded the Czechs, but that was only the beginning of the story for the individuals involved. Nedved sealed a move to Lazio, Poborsky was snaffled up by Manchester United, and Berger was brought to Anfield by Evans.
Berger had enjoyed a decent season at Dortmund, whose manager Ottmar Hitzfeld had only signed him the previous summer from Slavia Prague. Evans had seen enough of him to believe he could bring something fresh to a team that was aching to win the Premier League title.
He was new, he was exciting, and in a strictly heterosexual, beer drinking, spitting on the floor while rubbing my beard with a brick kind of way, he was gorgeous!
However, as is a popular trend now, he was also an exciting new signing who started the season injured, and wasn't able to make his debut until a trip to Leicester in the September. As these were the days before I'd bullied my folks into getting Sky, I had to listen to it on the radio, waiting patiently to hear Berger make his bow from the bench.
Scoreless at half time, but in the second half: "On comes the Czech international Berger for Liverpool, replacing Collymore. Let's see if he can make the difference."
Barely 10 minutes in and: "Berger's through here, and he's smashed it home! Liverpool lead at Filbert Street, and it's the debut man Patrik Berger!" I went bananas, ran downstairs to tell my dad, told him all about it as if I'd been sat in the front row, then marched back upstairs to find that Michael Thomas had made it 2-0. Then a few minutes later: "Berger's in again, and he's scored again! Unbelievable debut from Patrik Berger!"
A hero was born. I loved Fowler and McManaman, but this new foreign lad was exciting. The foreign lads were better at football than us, I'd seen it that summer, and this guy already looked a class above.
A few days later, being dragged around a big shopping centre in Croydon (what kind of hell is this?) I dragged myself away for a few minutes to find the telly store. They always had Ceefax on page 303 on a Saturday, what's the score? Liverpool 5-1 Chelsea?! Wahey! And Berger's scored two more look, so has Andy Myers, that's weird, but Berger's scored! He is the real deal.
It wasn't just the fact he'd scored four goals in his first one-and-a-half games for Liverpool, it was the way he scored them. All of them so emphatic, made to look so easy. Berger looked at the Leicester and Chelsea defences and said "Really? This is all you've got?"
Berger would only go on to score another five goals all season, but he was still a star in my eyes. Playing a 5-a-side tournament in the summer of 97, I talked my dad into getting me a 'Planet Berger' shirt from one of the stalls.
A pretty smudgy picture of the man himself on the front and 'Berger 15' on the back, but what do you want for a tenner? It was my new favourite shirt and I still have it to this day. It's a little tighter than it was, but it reminds me of a time when footballers were superheroes to me, and it's handy for decorating in.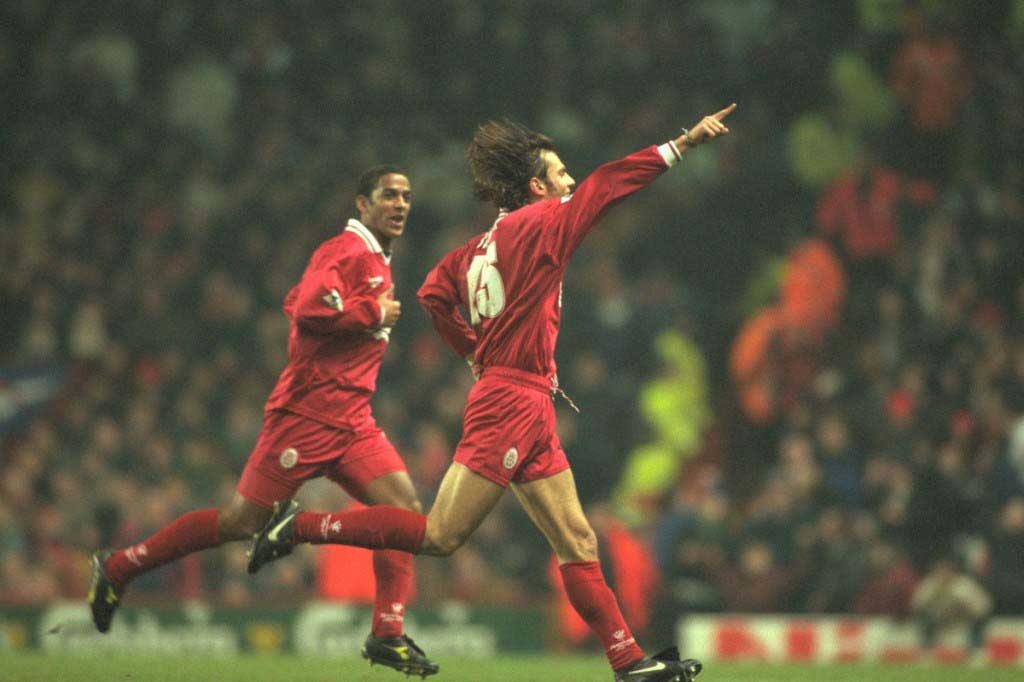 He came to a bump in his Anfield career when a falling out with Evans almost led to him being sold, but there was soon a resurgence after Gerard Houllier came in and Berger became a regular part of the Frenchman's line-up.
His penchant for finding himself centre of the goal, 25 yards out, moving the ball onto his left foot and spanking it into the corner became trademark. Goals through the years against Arsenal, Leeds and Derby were near identical, but equally spectacular.
As time went on his influence on the team diminished somewhat, but you could always bank on him to come up with a screamer here or there. That free-kick against United at Old Trafford would have gone down in folklore as one of the great Liverpool goals had it not been for Ole Gunnar Solskjaer's equaliser.
He was of course part of the famous treble winning season, playing THAT long ball for the second most boring co-commentator working today to win the FA Cup in Cardiff.
Berger went on to play for Portsmouth, where he scored one of the all-time great Premier League goals against Charlton (YouTube it if you don't remember it, it was fantabulous!), then Aston Villa and Stoke, before heading back to Prague.
His last act in English football was to tell Gareth Barry to join Liverpool. Good lad. It didn't work, but his heart was in the right place.
He can now be found playing for Liverpool in 'legends' games with his politician buddy Vladimir Smicer. The term 'legend' is used very loosely in those games (no offence Bob Bolder), and Berger didn't really achieve enough in his time at Anfield to be tagged with the label that many have argued Luis Suarez doesn't even deserve.
However, for a few weeks at least, I thought Patrik Berger was going to be one of the greats, the fabled missing piece of the jigsaw that would fire Liverpool to the Premier League title.
Of course he wasn't, but he was still ace!
Appearances: 196. Goals: 35. Alice bands: 17.
Pics: David Rawcliffe-PropagandaPhoto.com