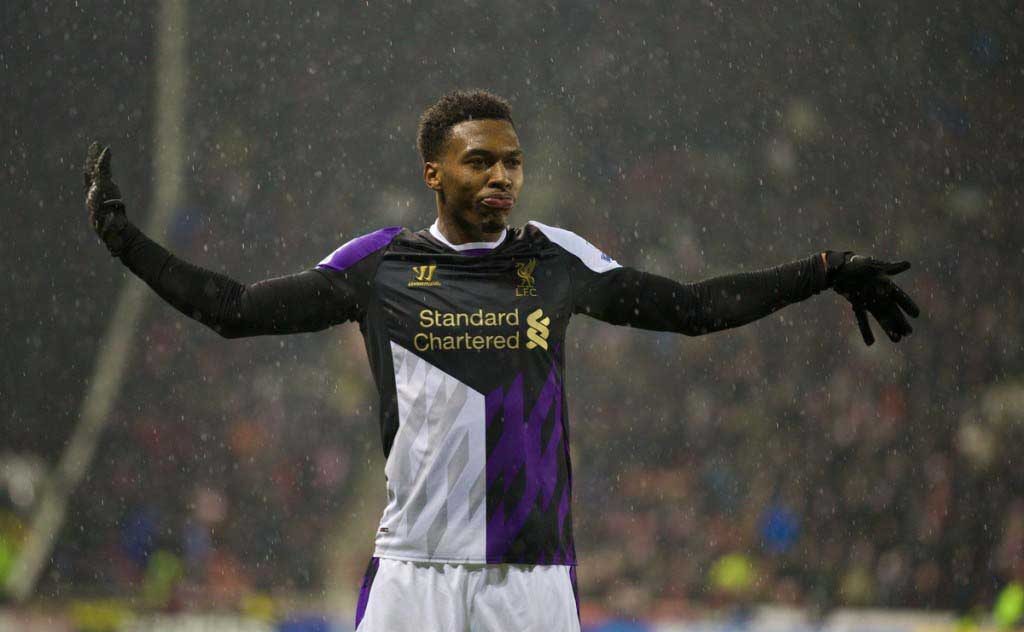 WITH all signs pointing to a Liverpool sans Luis Suarez next season, the tip-tapping of keyboards has been audible around the globe. I felt left out, so here's my 7.5billion penneth on the matter.
This is a headache Brendan Rodgers could have done without. When Suarez signed his new contract last season, there may well have been some inkling that he still might fancy a move this summer. But the fact was he signed a new contract, agreed to a huge release fee, enrolled his daughter in a Merseyside school for September, and frankly was getting everything professionally he could want from Liverpool.
He was even quoted at the start of May as saying: "I'm very happy here and my family is happy here. Don't worry nothing is going to happen to me."
In a separate interview later that month he also said: "I signed the contract because I love it here and I'm so happy here. If you're not happy here you don't sign any contract."
It appears that footballers are disingenuous in interviews, who knew?
He was playing in one of, if not the, most exciting attacking teams in European football, in front of fans who shouted their love at him on a weekly basis, was challenging for the Premier League title and was guaranteed the chance to perform on the stage he had craved since he arrived in January 2011 – the Champions League.
Sadly, the pull of Barcelona was too great and a man who many feel is the most gifted player ever to pull on a Liverpool shirt is leaving. The trickiest of the Tricky Reds is off.
While there are already screams of 'who can replace Suarez?', 'how do you replace his goals?', 'where is the next Suarez coming from?' etc. looking at Rodgers' managerial past, I'm not so sure they are questions he'll necessarily be asking.
For all of Liverpool's brilliance last season with Rodgers at the helm, they still didn't strictly feel like a typical Rodgers side. He experimented with formations in his formative years as a manager, and in his time at Swansea had landed on a system and a style that suited the way he thought the game should be played. It yielded results that took a Championship also-ran to  Premier League mid-table. It also got him the big job at Anfield.
He came in and brought familiar players with him, set up Liverpool in his vision and did… okay. Some of the football was sublime, but lacking in substance and more importantly, points. Enter Daniel Sturridge and Phil Coutinho. Things clicked from there, and Brendan Rodgers' mad Liverpool movement was in motion.
It was assumed at the time that Sturridge had been bought to be back-up to Suarez. Instead he was an undroppable phenomenon. Rodgers was now forced to figure out a way to shoehorn two strikers into a system that could previously barely justify one.
Such was Rodgers' disdain for the striker position at Swansea, he actually played Danny Graham there for a laugh, even managing to get 14 goals out of the now Middlesbrough striker. Here he had two top-class strikers. What to do?
The results, and the football, were so good, Rodgers had, to an extent, backed himself into a corner. Luckily, it was a glorious corner that would spawn one the most exciting teams the Premier League has ever seen.
Rodgers went against his instincts and tore down his formation, instead trusting the newly tagged 'SAS' to get the job done as a pair. 4-4-2 was out of fashion, but Rodgers re-introduced it with a new modern twist. A diamond midfield with Steven Gerrard at the back and Raheem Sterling or Coutinho at the front, while the SAS were just allowed to get on with being outstanding.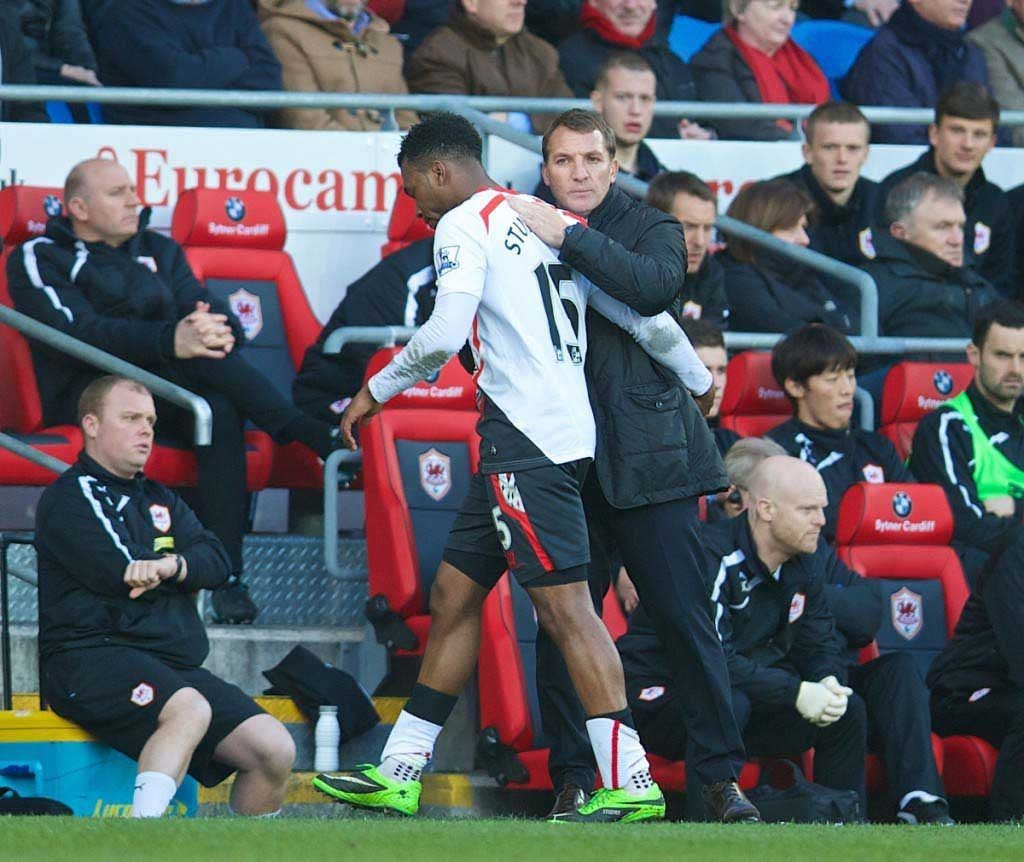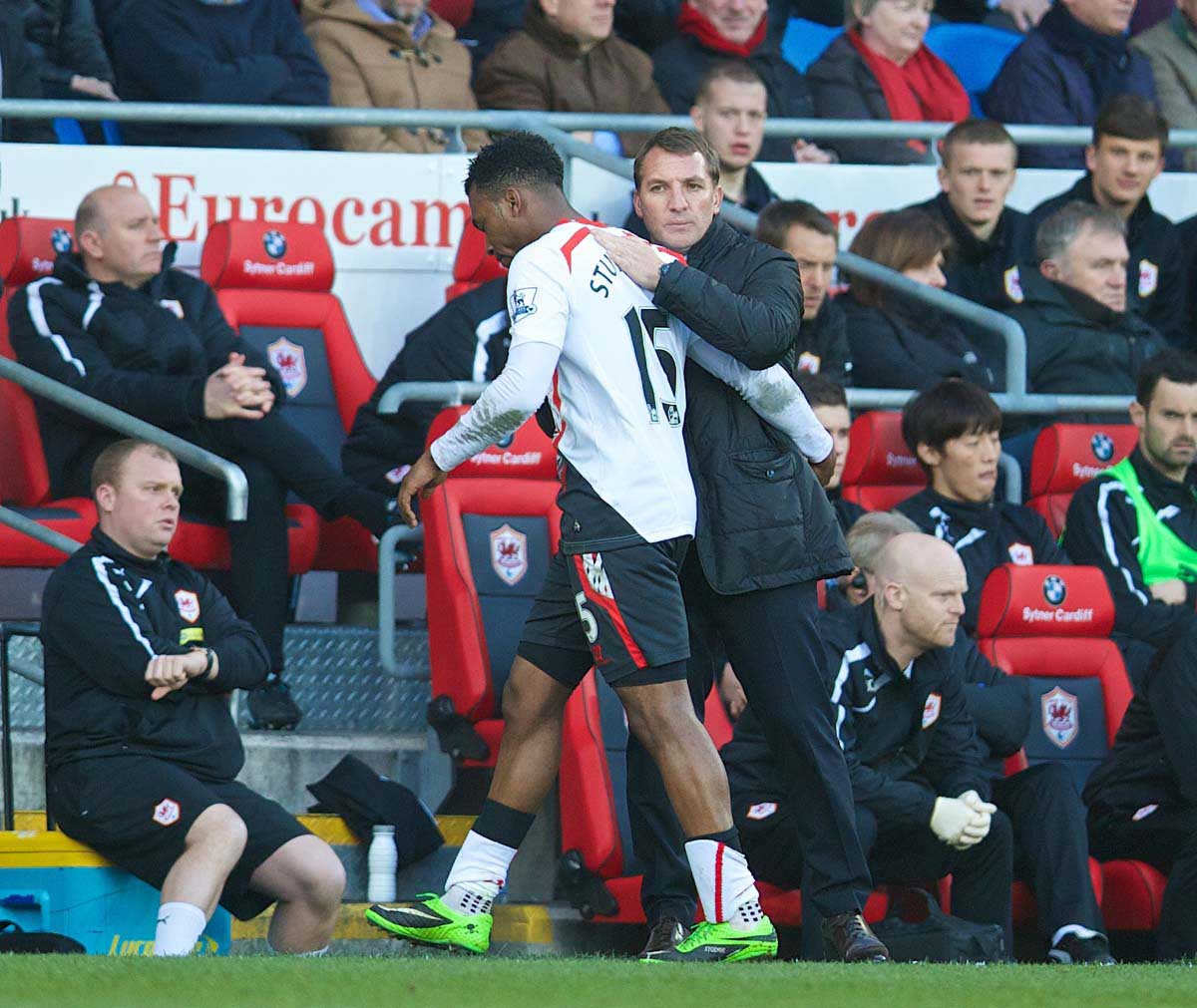 That is something we have seen quite a bit since Rodgers arrived, an incredible ability to rotate formations and systems to suit the players, rather than the other way around. It's based on the theory that it's the players who win the game more so than the system, so you just get your best players on to the pitch and worry about formations later.
You can't help but feel though that a man so clearly switched on as the current Liverpool manager is constantly thinking about every scenario, and the ideal scenario in which he has the players he wants to play the style he wants in the system he wants.
At Swansea he set up a very deliberate system to make the most out of what, with all due respect, was a limited squad. They played some dazzling tiki-taka and it worked for them. That's not to say that this is exactly what Rodgers has in mind for Liverpool though. Football has evolved since then, and the football hipsters will tell you that tiki-taka is out.
It's all about counter-attacking football now, something that Liverpool were deadly at last season, and that could be the reason why we seem to be procuring so many dribbling experts who can play across the front line. It's also why I think that now Rodgers doesn't have Suarez's name in permanent ink on the teamsheet, we could see the diamond midfield four become a trapezoid of a midfield five with any two of Gerrard, Jordan Henderson, Emre Can and Joe Allen playing behind three interchangeable attacking midfielders who will buzz around and cause the chaos that the sole striker can profit from.
With Sterling, Coutinho, Adam Lallana and potentially Lazar Markovic all capable of playing anywhere in the attacking midfield spots, Rodgers will have the options to keep the opposition guessing. Suso is back too, and I'm sure Rodgers will be laying the gauntlet down to him and his perfect hair that now is his time to show that he's worthy of giving the manager a welcome headache in that area.
Up top, Daniel Sturridge's time has come. He played brilliantly with Suarez, but always had to face the reality that he was the Sonny to Suarez's Cher, the Art Garfunkel to Suarez's Paul Simon, the Marty Jannetty to Suarez's Shawn Michaels (one for the 90s wrestling fans out there).
Sturridge managed 21 goals last season in spite of playing second fiddle to Suarez and missing a large part of the campaign with injuries. One can't help but wonder what he can achieve being the main man, especially if he can stay fit.
That, though, is a big if. Rickie Lambert has come in and, in my opinion, will be a tremendous addition. If he scores in the derby I am sure he'll take his shirt off, and his shorts, before diving like a starfish into the Kop, but will Liverpool be able to cope if Sturridge gets injured for a couple of months and Lambert has to start up to around 14 games in a row? That is a conundrum that Rodgers will need to address, especially if Fabio Borini is also heading to the exit door.
With the money from the Suarez transfer and the eye-watering TV deals, it appears that Rodgers now has the money to build a Liverpool side completely in his image. At the time of writing, Markovic and Divock Origi are set to become the fourth and fifth new players at Anfield this summer, albeit with Origi heading straight back to France for a year, and with a new left back, centre back and striker reportedly still high on the wanted list.
The top players from the pre-Rodgers era are slowly but surely exiting, with Pepe Reina and Suarez set to depart and Daniel Agger and Lucas reportedly not far behind. The more players that come in and go out, the closer we conceivably get to precisely what Rodgers had in mind when he slapped his big dossier on John Henry's desk (dossier is not slang for anything).
Liverpool will miss Luis Suarez. Not just for the goals, but the sheer joy of watching him be Luis Suarez. His unpredictability, the unique and subtle nuances in his play, and his ability to grab a game by the short and curlies and make it his own. However, as long as Brendan Rodgers is at the helm, I'm calm. Suarez has always been special, but it wasn't until Rodgers got hold of him that he became the sensation he is now. Now it's time to see what Rodgers can do with some fresh talent.
Having Luis Suarez at Liverpool has been a tremendous experience, filled with the highest highs and the lowest lows, but if the 2014 World Cup has taught us anything, it is that you don't always need that X-factor player to succeed. If you build a solid team from back to front, success can follow. I think Brendan Rodgers has what it takes to do just that.
There again, if he wants to sign Marco Reus, that's fine by me too.
*Types 'Luis who?' to end the article, then deletes it after reading it back and realising how w*nk it sounds*
Pics: David Rawcliffe/Propaganda