By Lydia Bleasdale
"WHEN DESCRIBING the character of our biggest city, Nigerians always like to tell a wry anecdote about the man who steps off a plane and is greeted with a sign that reads: THIS IS LAGOS. The message offers him nothing in the way of a cheerful welcome nor can he even take it as a warning (since such a gesture would imply that the authorities actually care for his safety). What the sign provides is an indifferent announcement of his arrival in a city that he is visiting at his own risk; a blunt disclaimer. If he can't handle the squalid, uncompromising callousness then he should tuck his tail between his legs and go somewhere else, because This Is Lagos – take it or leave it."
So wrote Noo Saro-Wiwa, daughter of the Nigerian political and environmental activist Ken Saro-Wiwa, in her brilliant book 'Looking for Transwonderland: Travels in Nigeria.' Lagos. The former capital of Nigeria, before Abuja was created specifically for the purpose of being a more geographically central capital city. Halfway between the predominantly Muslim North and the predominantly Christian South, this new city was also partly intended to ease the burden on the infrastructure of the vastly overpopulated Lagos. Apparently, a similar plan approach was taken in Brazil when its capital was created – there's your first, albeit tenuous link, between this piece and the World Cup team it is theoretically about.
Except, it isn't really such a piece. It's sort of a love letter to Nigeria, but mainly to Lagos, which is where I spent around ten years of my childhood in total. The biggest city in Africa, with a mass of water winding its way through it, and lapping (sometimes ferociously) at the edges of the ports. It has many pockets of beauty – bright flowers; palm trees glowing after a downpour in the rainy season over summer; geckos and other lizards bobbing away in the scorching sun before a typically glorious sunset summons them to a hiding place for the evening; the vibrant tapestry of the traditional Nigerian dress. Even the sound of an air-conditioning unit rumbling to life after one of the many powercuts suffered on a daily and nightly basis.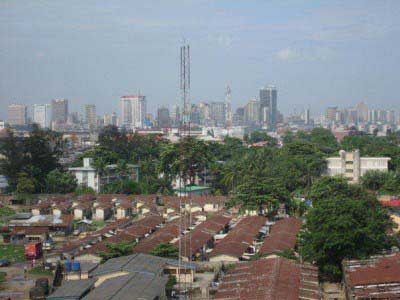 I remember all of this. But I'm also angry (which, if I'm continuing with the 'love' theme, might explain why I tend to be single more often than not). Angry that this is a country in which Boko Haram kills and kidnaps; angry that this is a country where so many in power display such incompetence that nobody really knows how many of the Chibok girls remain missing; angry that this is a country where, the day after they were kidnapped, President Goodluck Jonathan was seen dancing at a political rally and did not publicly respond to the kidnappings for a further nineteen days. Angry that this is the country where I witnessed expatriates ring for their staff with a bell and refer to them as 'servants', where poor Nigerians are still raised to call white men 'master', where many live in poverty and in fear of violence. Angry that this is where the most oil is produced in Africa, earning the country approximately $200M a day, yet the life expectancy of men and women is in the low 50s and the revenue generated by the sale of natural resources is rarely used to improve the living conditions of ordinary citizens. Angry that a 2013 Unicef survey estimated 30-40% of Nigerian women aged 15 years and over had been subjected to female genital mutilation. Positively livid that this is the country to which Afusat Saliu, herself the victim of FGM, and her two very young daughters, were deported from another adopted home of mine, Leeds (see here and donate here)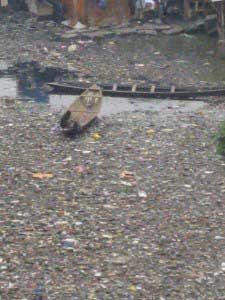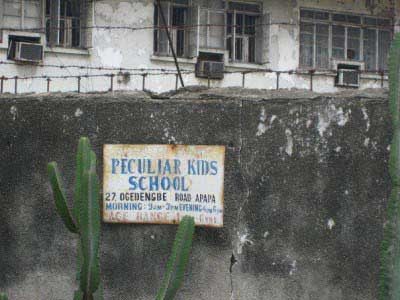 But it is also the country of the aforementioned beauty. It is also the country where strangers will mournfully lament 'sorry-o' if you hurt yourself or tell them a tale of something going wrong, as if they are somehow at fault; where a broken down car is more likely to attract the attention of strangers wanting to help to fix it than of gawpers. It is a country of ingenuity and enterprise (at times very dangerous – this video talks of theft and terrible deaths, but it is nevertheless also a tale of enterprise – how many people do you know who can refine crude oil with no proper facilities or training?); of organised unions trying to better things; of bone-rattling political music; of a vibrant Twitter community from which #BringBackOurGirls stemmed; of people who write and speak powerfully and beautifully; where my overwhelming memory of being a child is kindness, strength, happiness, loud belly laughs and warmth.
This personal experience (and it is personal – many will have less favourable tales, and I am aware the context for my experiences is largely confined to being there as a white expatriate child), is to my mind at odds with common perceptions of the country. Such one-sidedness does a grave disservice to the place. And it is not very different to my other home, Liverpool, a city still often depicted as one to also be patronised, ignored, or berated. They share one characteristic in particular. When speaking of Nigeria recently, Chimamanda Ngozi Adichie could equally have been speaking of Liverpool:  "We're not popular in any part of Africa. And we're rather proud of it. If I wasn't Nigerian, I think I would understand why. There's a kind of Nigerian aggressiveness … 'Why shouldn't we?' We'll do it very loudly and without much finesse, but hey. Inside Nigeria there are different cultures, but this is Nigerianness – it cuts across ethnic groups. I don't know if it's from our large size, I don't know if it's because we never had white people settle and stay. So Nigerians go to Kenya and Tanzania and we think, why are you so apologetic?"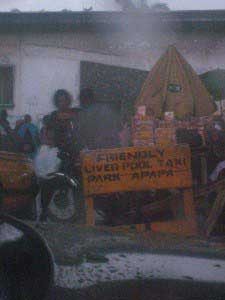 Football brings outsiders to Liverpool, in many cases breaking down at least some of the negative preconceptions they might hold. Football will sadly do no such thing for Nigeria. Most people would not dream of entering the country, and the authorities and football teams often don't help matters by seeming to lurch from one controversy to another. Less than a year ago two lower division sides were the subject of widespread international attention after winning by 67 and 79 nil respectively (both required a high score to be promoted). The Nigerian national team coach, Stephen Keshi resigned shortly after they won the 2013 Africa Cup of Nations, having not been paid for several months, before re-joining the side after receiving some of the salary owed. The players themselves almost boycotted the 2013 Confederations Cup after their individual win bonus was reduced from $10,000 to $5000 (perhaps overlooking the fact that many of those who would love to watch them would be doing so as part of a large, rather impoverished crowd, huddled around one TV set glowing at the side of a road from within a small hut – another childhood memory). Finally, once again demonstrating his bizarre grasp of the concept of leadership, President Goodluck Jonathan initially suspended the national side from all competitions for two years after a poor showing in the last World Cup, when they failed to get beyond the group stages.
There is some optimism around their World Cup chances this time around ((with any luck, their plane tickets home won't be booked before the end of the tournament, as reportedly occurred during the 2013 Africa Cup of Nations). Nigeria share Group F with Argentina, Bosnia-Herzegovina and Iran and have been tipped to get out of it by Arsene Wenger, among others. Their keeper, Vincent Enyeama, kept twenty one clean sheets in Lile's title-winning campaign (winning the Marc-Vivien Foe award for the best African player in Ligue 1 along the way). The squad as a whole is relatively young, following a decision by Keshi to focus on such youth – John Obi Mikel, at 27, is one of the older players within it. Joseph Yobo also remains in the squad though, with most Nigerians seemingly happy for him to be there on the basis not only of the loyalty he has shown to the national side (seemingly rarely dropping out of internationals due to 'injury', for example), but also because of the race on between he and Enyeama to be the first ever Nigerian player to reach 100 caps. He faces stiff competition from 20 year old Kenneth Omeruo to make it into the starting team though: Omeruo replaced the injured Yobo at the Africa Cup of Nations last year and went on to keep him out of the side. This year's squad has just three players who play within Nigeria (Egwuekwe, Agbim and Odunlami); Uche is out (so none of this quick thinking); whilst Odemwinge returns after a spat with Keshi which saw him in international exile for some time. If I were to put money on it, I would reckon on Nigeria finishing second in their group but struggling to go much further once out of it, despite Enyeama and Moses asserting they could get to the semi-finals. I'll be willing them on though (despite the irrefutable evidence that offering my support for a team is a curse), and hope some of you will too.
Chinua Achebe wrote 'People go to Africa and confirm what they already have in their heads and so they fail to see what is in front of them.' This is arguably particularly true of Nigeria, especially with the Nigerian football team often (but not always) attracting attention for the wrong reasons, in some instances confirming stereotypes outsiders have of this country. Just like if outsiders came to Liverpool expecting to find nothing but broken windows and poverty, they would find a reason to see it. In doing so, they would miss the warmth, the humour, the soft belly of a hard exterior (or the needle, if you prefer…). If you get the opportunity, go to Nigeria. It can be boss. It's also invariably infuriating, depressing, illogical, mad. The news stories from there frequently result in tears, and not in a good way. But it captures your soul and clings to it with the ferocity of somewhere expecting to inch its way to a better place.