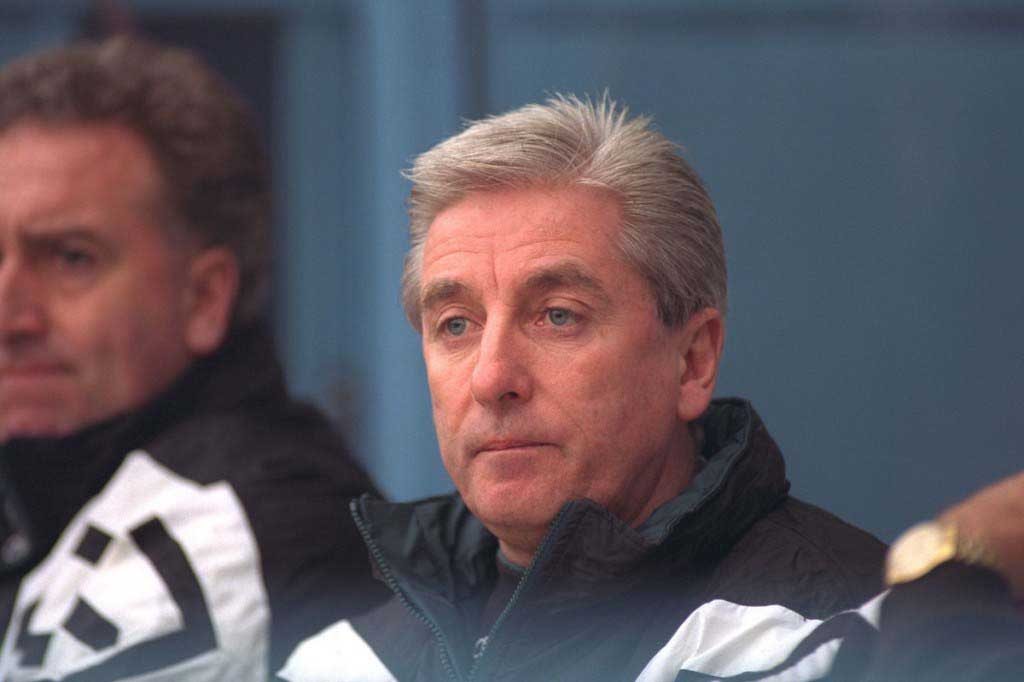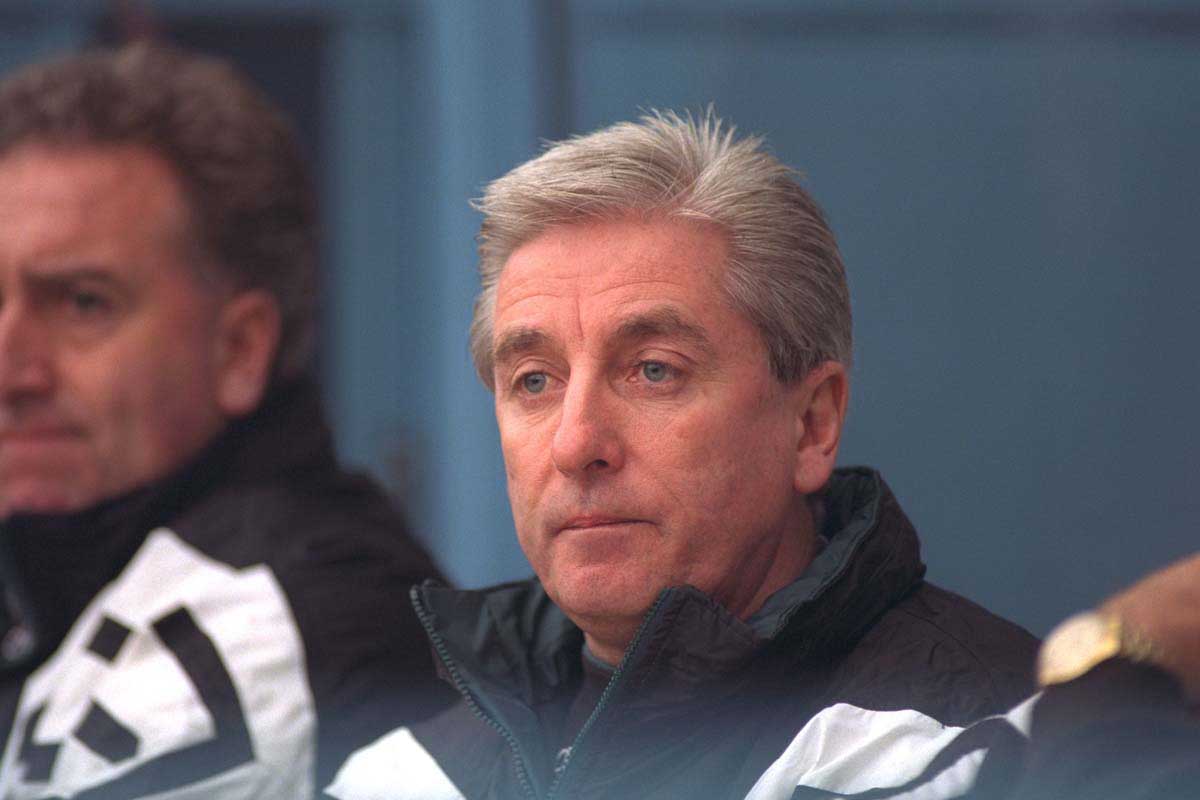 DOES anyone remember Clubcall? I don't know if it's still going but I used to ring it when I was at work. It was a phone service which gave you club rumours and interviews 'direct from Anfield'. I can still remember the opening bars and a poorly edited insert of 'Hello, this is Roy Evans and you're listening to Clubcall' before a guillotine snip and a chirpy voice took over, announcing that "the Reds have been linked with a top international star". It would get back to that rumour once you've spent a few quid on the call but not before an interview with a soporific Sammy Lee. Stay on the line, folks.

I did. I couldn't get enough of it. In 1994 they ran the Phil Babb story for weeks on end, even way past his original signature date. That was my favourite developing story and one that came to pass but the stuff I really liked was the wildest of wild speculation. The news that Alan Stubbs, then of Bolton Wanderers, had been spotted training with the first team at Melwood and was wearing a Liverpool shirt was screamed down the line. Alright it was bollocks but I loved it.  I'm not sure how much of the content was sanctioned by the club but as Roy himself lent his own name to it there must be something solid with which to work, no?
I leapt in and believed everything.
See, back then we only had expensive phonelines, paper talk and Ceefax.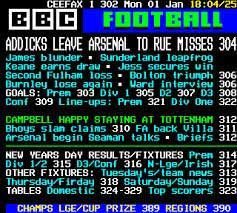 I really miss Ceefax. To this day some of us grow misty-eyed at the mere mention of p302 (Football), p324 (League tables) and best of all p312 – an assortment of lower League gossip, speculation and non-stories. 'Gordon Dalziel has announced that he's happy to stay at Raith Rovers'. I read every word even though it was basic wire reports, reported without colour. I learned something about Raith Rovers and Gordon Dalziel. That was nice.
Transfer rumours can be great things. They can be funny, horrifying and genuinely surprising. I got my A-Level results the day Ian Rush came back. It made a pretty good day even better (pretty good as I didn't get the three Us that I'd predicted six weeks earlier). What's more it came from nowhere. One minute it wasn't a story, the next it was done and announced.
I like things like that and the recent Ricky Lambert signing, although not as immediate, was ideal. This was how it used to be. When Ray Kennedy joined the club 40 years ago it was lost in the news that Shankly had resigned but largely because no one was prepared for it. I've spoken to a few journalists from that day and they said that they had no idea of who Liverpool were signing until Ray himself took his seat at the photo session.
We all want to know who's joining the club but I wonder how many people have seen their enthusiasm wane over the years. I've said this before but here it comes again. Fernando Morientes broke my heart. I loved him when he was at Real and Monaco. He was a no nonsense genius,  hidden behind the altar of Raul. I was desperate for him to sign. Even through the pain of seeing Owen going (and let's not hindsight colour this – he was great on the pitch back then) I just wanted to see Nando 1.0 in a number 9  Liverpool shirt.
Then he arrived. Slower, hesitant and off colour. He was a great, great footballer for every club apart from us. He showed glimpses but it was not to be. Life had let me down. I never became excited at a rumour again. I wasn't playing ball with Torres either. No way.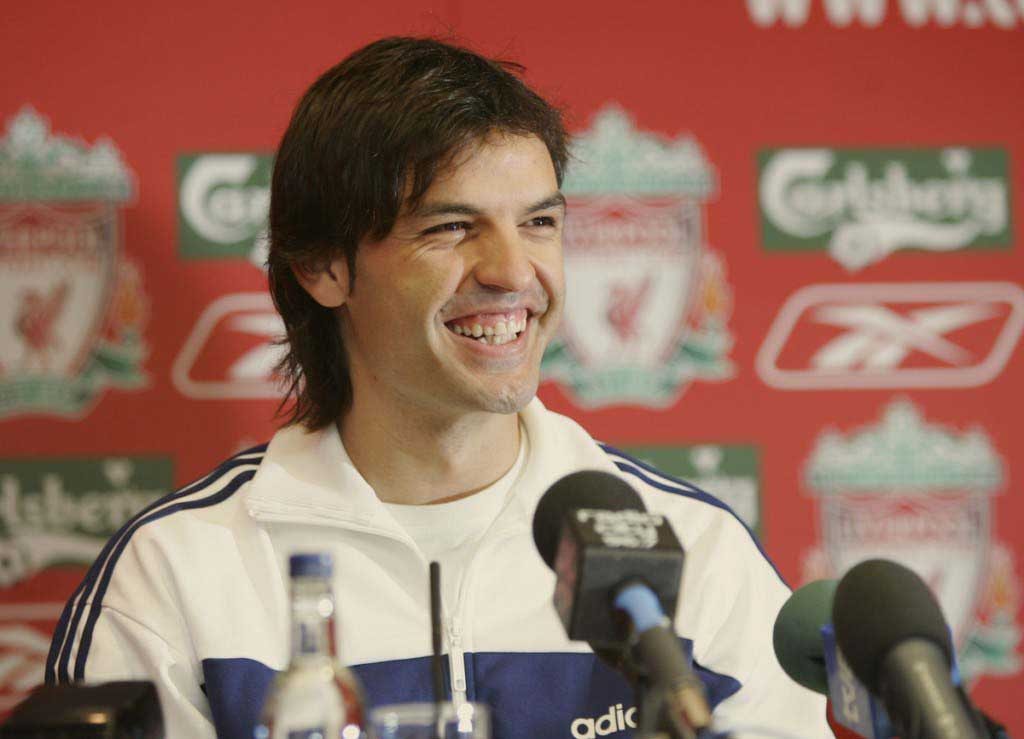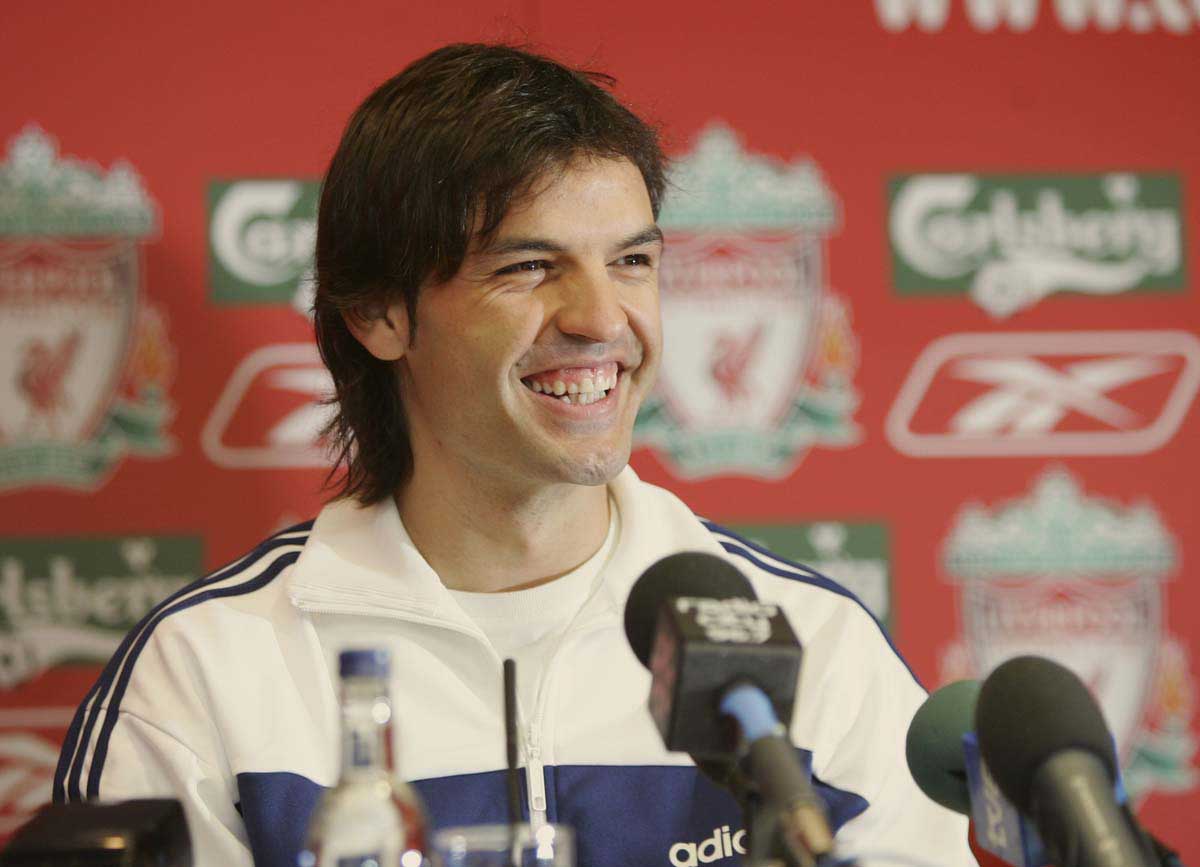 Since then, for me at least, it's been a case of once bitten-twice shy. Ince and Kewell should have been a warning but I was too gullible, too romantic. I moved from "that's the signing this club needs" to "let's just see, eh?"
Of course, social media has hyped the rumours up considerably, so much so that the words "Done deal" now rival "now here are your hosts – Clive Tyldesley and Andy Townsend" as my least favourite. There are hundreds of ITKs (in-the-knows) shoving out their half-arsed fantasies to an ever-expectant audience and seemingly the more insistent, the more arrogant they become. If a sale goes through there's usually an "As my source said last week…" to follow so as to claim kudos back pay.
I'm sorry but they don't know. It'd be great if they did but unless you're the player, the manager, the agent or someone who knows those people very well then you're as much in the dark as any of us. They're not going to share their information with anyone.
Example. My mate's daughter was on a flight coming back from Spain a few years back and noticed that Joe Cole was a few seats away. She asked him if he was coming to Anfield. He smiled and said "Maybe" before getting back to his colouring in or whatever. What he didn't do was go around the plane telling everyone what was going on, presumably because there was a negotiation in place and he didn't want to break any agreements.
This goes the other way too. A journalist can announce that talks are ongoing between x and y only to find that it didn't go through. This doesn't make the journalist a bad person. He/she isn't responsible for something not happening. They're not "full of shite". Sometimes talks break down and sometimes it's a bad thing (Laudrup) and sometimes it's incredibly fortuitous (Bowyer).
Then when a player signs we're treated to "he'll play here" or "he won't settle down next to…" How do they know? We haven't seen a ball kicked yet? Did Fernando Morientes teach us nothing? Fans are experts to some degree but they can't see through time.
Let's just wait and see.
It's all harmless of course but the sheer ferocity of it is fascinating. We're all dealing with hundreds of variables right the way from a tenuous link to whether a player settles/their family settles/ they like the club/manager/fans/training facilities/captain/house and have the confidence and cahones to be a Liverpool player. We don't know so let's just wait. We'll all know soon enough.
August will tell all.
I'm off to Clubcall. They'll tell us what to do.
Pics: David Rawcliffe/Propaganda-Photo