BEEN good these so far haven't they? I'm feeling a reasonable amount of pressure. Firstly,it should probably be pointed out that the 'random draw' element of this series of articles was flouted a couple of times when people felt they had a good enough reason. Mine in this instance was 'I'm going to see Costa Rica twice in the World Cup, and I doubt anyone else wants them anyway'. So I got Costa Rica.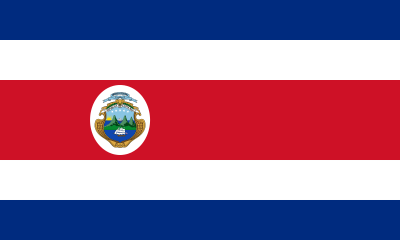 And then I realised I had to write about Costa Rica. I don't have many Costa Rican gags to be honest, and there didn't seem to be many Costa Ricans living in Liverpool who I could have a chat with. When I get out to Brazil these will be a lot more fun, as we document my rapid rise to becoming Costa Rica's top lad. But for now you've just got the football.
So, what of the football? Well a few months ago supporters would have been confident, having finished 2nd in their CONCACAF qualifying campaign ahead of Honduras, who opponents England failed to beat in a warm up, and usual powerhouses Mexico. However since then expectations have been lessened due to the injury to star striker Alvaro Saborio, who top scored in quailifying with eight goals, to add to the already missing Bryan Oviedo as well as a less than impressive warm-up campaign.
However I think there is still plenty of reasons to be optimistic that Los Ticos can make it through the group stages. Firstly I think it will suit them that they are in a group with three good teams but no outstanding one. I expect all the teams to take points off each other, meaning that Costa Rica can potentially sneak through on the outside.
Here's the scenario. I think England will draw both games against Uruguay and Italy. This would mean Costa Rica would only need a point against either Uruguay or Italy to be still in contention going into the last game. Costa Rica's successful qualifying game was built on a solid defence, conceding only seven goals in their ten games. They nominally play three at the back, but really its five, with the wing backs showing limited ambition going forward. They also sit two deep lying midfielders in front of them to add further protection. Think Sunderland at Anfield this year, with Yeltsin Tejeda as Lee Catermole. Behind them they have Keylor Navas, one of the best performing goalkeepers in La Liga last season for Levante.
Whilst Costa Rica haven't looked quite as solid in the warm-up friendlies as they did in qualifying, it should be remembered that these are games in which managers like to experiment, so they will hope to be back to the miserly best once the proper football starts. Even so they might not have quite enough to keep out the attacking talents of Uruguay, they have a lad up front called Luis Suarez who is worth keeping an eye on, but it could be enough to frustrate a rather one-paced looking Italy.
Which would bring us all to the last game. It would suit Costa Rica down to the ground if England needed a win. They could sit back, frustrate and hit them on the break with the considerable pace and talent of Celso Borges, Christian Bolanos, Fulham's Bryan Ruiz and Joel Campbell, who knows a thing or two about scoring against more fancied English opposition already. If England can break down Costa Rica, and they will be tougher than Honduras to do so, then they may struggle to get back into the game. But if England need to push forward for a winner and leave gaps at the back then they could end up looking silly.
It would be dead Hodgson for England to try and go through with five points by beating the 'weakest' team and end up bottom with tw0. It feels dead Italy to draw all three games in a qualifying campaign. Costa Rica are generally about 10-1 to get out of their group. Have a think about that. Of course after that they'll probably get beat by someone good. But I'll have gone home by then, so who cares?