I'M FIFTY. I may have mentioned this, I've had kind of an obsession about the fact for the last year. Those of you who have hit the figure will know what I'm talking about, those who haven't will find out. Regardless. 50. More memories behind me than memories left to make, a basic grasp of mathematics and/or biology indicating that – barring miracles – I've lived the majority of my life. I should be treasuring every day, savouring them, knowing how important each one is; how beautiful, how fragile, how precious, how quickly they go.
Instead, I'm sitting here demanding that somebody, somewhere, hit the big fast forward button and get me to mid-August right away.
I thought I was okay. Thought I could deal with the summer. Exhale after the madness had dissipated, deal with the hangover, relax, take five, recover, sit back. Aware that whatever comes next will be different to what we've just had, possibly better, possibly calmer but unique in and of itself. Last season will never happen again. Not like it happened last season. I thought I could cope.
The kit launch helped with the decompress. Yellow. Fantastic. Having that. I'd have liked a collar but what you going to do? The fact that the launch was followed immediately and I mean immediately by (let's be honest now) our first pre-season friendly helped with the decompress. A chance to see the future? To glory in how damn fine a player Ibe will be? To know that next season was already on its way? I was reassured. I was okay.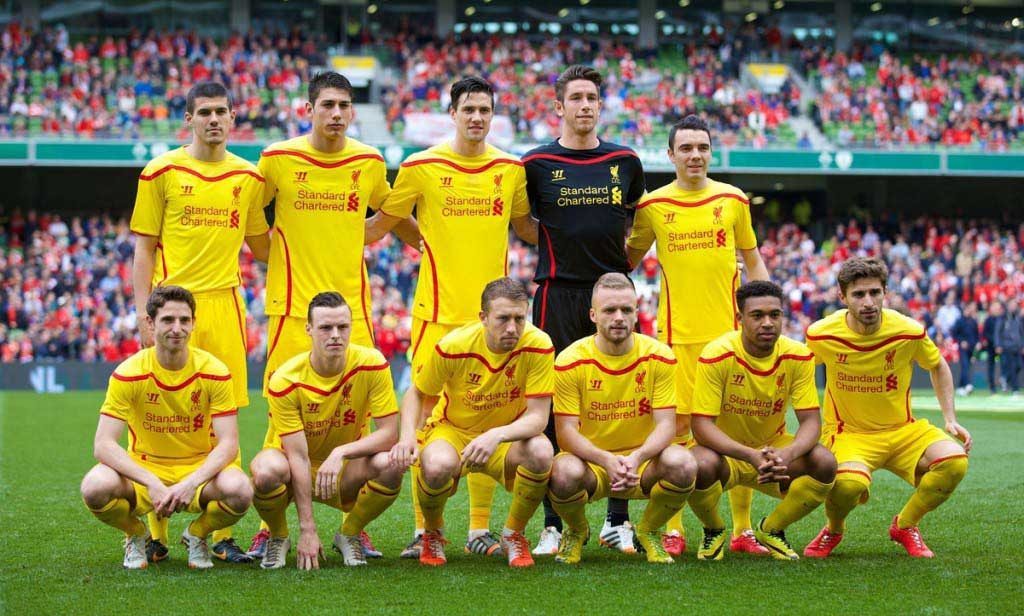 I could handle the summer. There was a World Cup to enjoy/endure/ignore depending on England's state of being. (Look! Roy Hodgson has gone for flair and pace and creativity and youth and energy! Yes but he's still Roy Hodgson, he's still going to try and play them as a Roy Hodgson team, it's likely that he's opted for Raheem as potential cover at right back and not in a good, Brendan-esque, 'Raheem, go and have a crack at right back will you, son, enjoy yourself' way, more in an owl-ish , Roy rubbing his face 'we'll need to defend against the football teams' way). That would see me through.
I was going to ignore the transfer market. Honest. This is the important bit ( to quote Bruce Springsteen, live, middle of Tenth Avenue Freeze-Out. If you don't like Bruce, you're wrong) I was going to ignore the transfer market. I was. Honest. I was.
After the disappointments of watching entire summers go by, entire Januaries pass with spurious links growing into slight hopes, into wild expectations only to be dashed by competitors coming in with better deals (Dempsey, Eriksen, Sigurdsson – oh, look, bullets dodged, each and every one),the promise of Champions League football (Mkhitaryan, Willian, Salah) or simply apparently inept negotiating skills (Konoplyanka) I was going to relax and let what would be just go ahead and be without the need for my utter lack of involvement stressing me.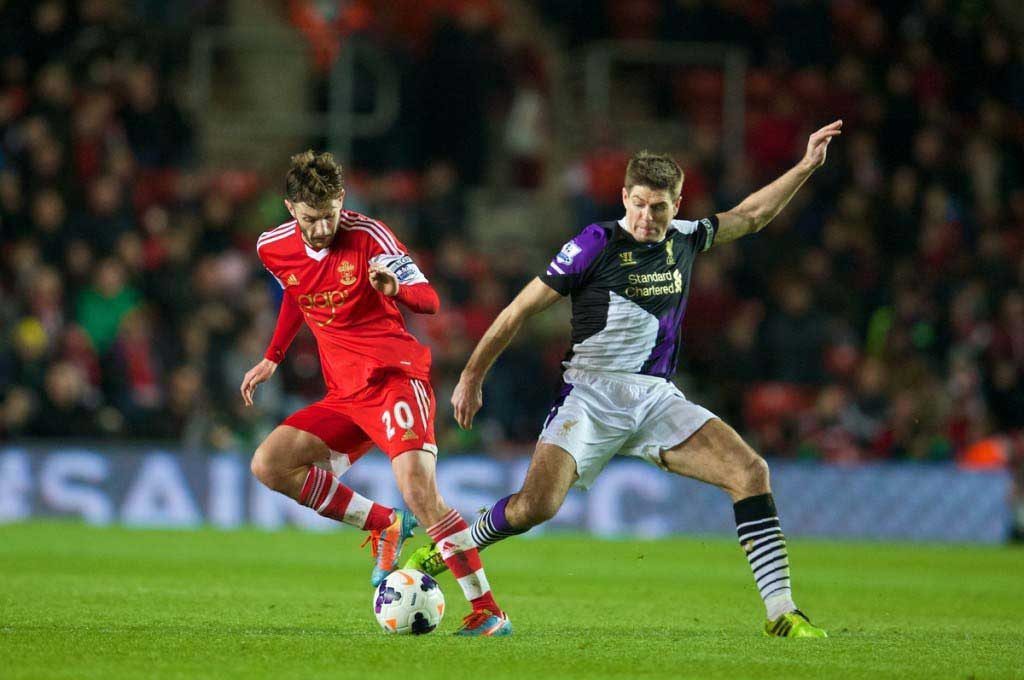 Anyway, the Lallana deal was all but done wasn't it? Absolute formality, signing the day after the season ended, well maybe the day after, in a couple of days….what they want £5million more than we're willing to spend? Is this happening again?
And I'm back in. I'm fully acquainted with the ins and outs and complications and clauses and buy back options of Emre Can's contract. I'm concerned that we won't nail this deal down. I've never knowingly watched the lad kick a ball in anger but I'm becoming borderline obsessed.
Of those that I'm more familiar with (to varying degrees between 'seen him play loads of times' and 'read his name once last year') I'm worried that the 'ITK' reports of Konoplyanka's agent having lunch in Liverpool One's Nando's in March may not have been as accurate as first hoped, concerned that Sevilla may actual fancy keeping Alberto Moreno and that the lad himself might like at pop at Real Madrid's left back slot, unconvinced that Barca actually intend to sell 95 per cent of their first team after disastrously only finishing second. Pedro, Sanchez, Tello; take your pick, apparently we can have all of them. Seems likely.
Lovren. We're talking to him, we're not talking to him. Caulker as well. Vorm as competition for Mignolet. Bony. We're in discussion with anybody and everybody. We've only made one bid and that's for Lallana.
I'm back in. I tried not to be. I tried to relax. It didn't happen. I'm obsessing over whether we can perform in the market from a position of strength for the first time since the concept of the transfer window was mooted. I'm driven to distraction. I feel the need to speculate endlessly. I feel the need to discuss the situation (I'm supposed to be doing something productive at the moment, I can't I'm thinking about poor Emre torn between Leverkusen and Munich when I'm sure he'd be happier in L4).
And that, my friends, is why – despite the fact that I know, absolutely know, that I need to treasure each single day – I want the summer (such as it is; it's raining and the heating went back on last night) over. I want August. I want it now. I want everything resolved and I want it all to start again. The football. The real football. I want it back.
For God's sake, somebody press fast forward.
Pics: David Rawcliffe-Propaganda Photo