NO-ONE on this site needs any help working out the permutations – we all know what the chances are and what circumstances need to prevail for Liverpool to take their chance to be League winners for the 19th time, and the first in over two decades.
No-one on this site needs help in understanding how amazing an achievement it is for Liverpool to be part of the "conversation" about the league title halfway through the last week of the season.
When asked at the start of the season about objectives, Brendan Rodgers chose his words very carefully. He talked about Champions League being the goal, and at least being part of the "conversation".  He explained that we had not even been that in the previous campaign.
Rodgers and Liverpool smashed that goal weeks ago, when the "conversation" about fourth place ended and a guaranteed minimum of third place – and automatic qualification for the group stages of the Champions League – was secured.
Our very recent setback against Crystal Palace led to our fans having to endure appallingly poor use of language – even by the broadsheets – to describe our efforts at Selhurst Park. Some were so far wide of the mark it is untrue.
ca·pit·u·late [kuh-pich-uh-leyt]
verb (used without object), ca·pit·u·lat·ed, ca·pit·u·lat·ing.
1. to surrender unconditionally or on stipulated terms.
Capitulation (Latin: capitulum, a little head or division; capitulare, to treat upon terms), an agreement in time of war for the surrender to a hostile armed force of a particular body of troops, a town or a territory.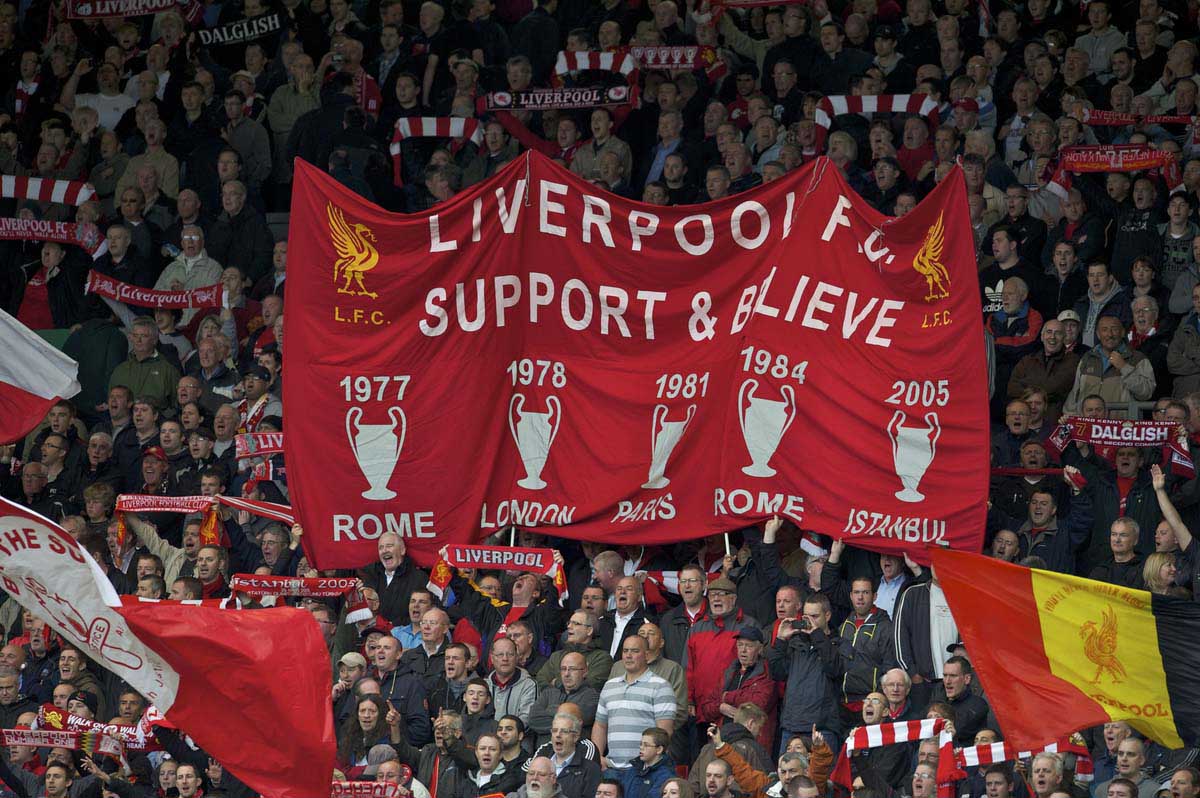 We did not capitulate on Monday night – capitulation involves a conscious decision to give up, or to collectively agree that our best interests are served by stopping this campaign, this war on the Premier League.
In fact our determination to continue to pulverise perceived weaker opposition is the precise opposite of capitulation. The decision to pursue goal difference erosion as being a more likely route to the league title than placing faith in Villa or West Ham United employees is the very antithesis of capitulation.
The faces on our talismanic players at full time suggested that they felt a big chance has gone. But belief is a funny thing – you can win it back as readily as you can lose it.
I was too busy on Monday night enjoying watching Luis Suarez wrestling the ball from the Crystal Palace defender who had retrieved the ball from their net after the third goal to look at the bet in-play odds.  Mercifully Ray Winstone's decapitated avatar was not prompting me.
I can only imagine the odds I would have been offered for 3-3 draw at that very moment. Certainly longer than the 16/1 currently offered by Betfair for a Villa win tonight. (70/1 for a Villa 1-0)
This season has been mad – a beautiful and wonderful madness – but mad.  Those watching in the relentless cacophony of sound within Selhurst Park on Monday night – Palace fans or Reds – can attest to the madness of this season.
We saw at first hand the crushing effects of pressure – and how it paralyses some and strengthens others.  I was delighted to see that Joe Allen was definitely someone who is in the second category. Manchester City strike me as a team that are yet to prove their steel.  The most expensively-assembled sports team in the world should win its domestic competition. Easily. That brings pressure. If Villa can hold out for an hour it will be interesting to see how that pressure manifests itself.  Sadly, they will be playing their final home matches to below capacity crowds. Imagine that?
City should win the league.
Liverpool should beat Crystal Palace from 3-0 up.
Journalists who study their craft should know the meaning of the word capitulate.
But one thing is for certain – this season has been absolutely fantastic. The very best of times.  Ninety-nine goals so far for the Reds and some of them absolute belters. Whatever happens in the next few days this is the start, not the end.  We are very much still in the conversation for the League title with four days to go.
PS: I have heard a rumour that there is another league season being played from August, and Liverpool are planning to participate, how lucky are we?