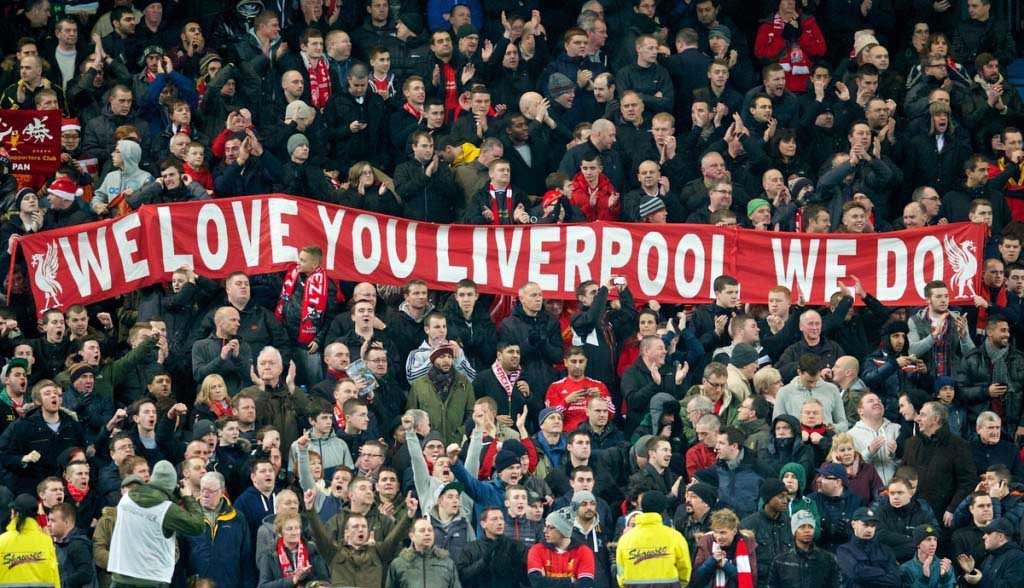 THAT was a week when everything deviated away from the idea that this wild ride of a football season was all about us. How no-one else mattered, how no-one else was relevant. Jose Mourinho made himself very relevant. He used all the dirtiest tricks at his disposal. And we fell for it.
Sunday stung. Sunday hurt. But there is no need to be fatalist about it. We have two games remaining, and if we win those two games we will – at the very least – finish on the same amount of points as the team that lifts the title.
Personally, I believe if we can summon up the mental and physical strength for just 180 more minutes of this crazy, fantastic and liberating season then we will win the title. Many always said there would be a twist in the tale. There's still time for another one.
We were fully entitled to be angry about what happened on Sunday against Chelsea on many levels. There was on-pitch frustration, as we came face-to-face with the most frustrating opposition I can remember seeing at Anfield since we took on Boavista on that most awkward footballing night of September 11 2001, an evening when the team in black-and-white chequered shirts snatched an equaliser against the run of play, and spent the rest of the game falling over at what appeared to be intervals of 60 seconds in a ultimately successful bid to disrupt the flow of play.
Mourinho also proved again just how much of a classless individual he is. And there was some of the most advanced bellendery ever witnessed from opposing fans in the Anfield Road end, which later continued on Anfield Road itself with violent repercussions.
What was also presented to us was a valuable lesson. The good will not always win out. Karma isn't always swiftly delivered, although she did sprinkle a degree of comeuppance at Stamford Bridge on Wednesday night to the benefit of Atletico Madrid.
The more important issue though is how we respond to the setback. We were always likely to slip up at some stage. It just happened to be last Sunday. We have to let go of the anger and go again.
In a way, Chelsea was the ideal preparation for Crystal Palace, and the gloriously stubborn Tony Pulis. It promises to be difficult, it promises to be awkward and we have to centre on it being all about us again.
The blinkers go back on regardless of what happens at Goodison today, and at Stamford Bridge tomorrow. We can't let the fear of disappointment temper the tidal wave of hunger and desire we rode on until last Sunday. Suddenly what had seemed like an unstoppable march towards destiny has faltered but we're still on our feet and fighting.
Don't fall into the trap of curling up into a ball for self protection. Don't drift off into a world of "it doesn't matter" and "Champions League qualification is enough". We've wanted this more than our rivals. We still do, right? Be brave, draw your imaginary sword and face the hurricane. We can win this.
This title challenge really gathered its momentum away from Anfield, when we spent over a month on the road from late February to late March, with three back-to-back aways that took us to Southampton, Manchester United and Cardiff City, where we plundered all nine points on offer and scored 12 goals in the process. It was this run of games that made our title challenge very, very real.
The 5-1 win at home to Arsenal had made everyone sit up and take notice, but it was the injury-time Steven Gerrard penalty in the game at Craven Cottage against Fulham four nights later to clinch a 3-2 victory when this incarnation of Liverpool FC grew a set of balls. Those balls will need to be on show in London again on Monday.
While Everton will be completely professional about their game against Manchester City, I still expect no favour coming our way from Goodison Park. Roberto Martinez's side seem to have run out of steam to an extent. But City could fall into a trap of feeling the title is won with what are – on paper – two easy-looking home games.
Would it not be so very 'Manchester City' of them to blow it in such circumstances? We need to be prepared for this possibility. Just as we did a week ago, City stand three games from the title, with the destiny of the race not mathematically, but effectively, in their hands. It's still easier said than done.
In all likelihood we will go into Monday's game sat in third place. We go under the microscope. The scrutiny will be intense. I'm sure we will be expected by many to fail the test. Maybe we will fail the test. We have to ensure however that if we do fail the test, then it isn't because our heads dropped in the wake of events last weekend.
Brendan Rodgers, and perhaps more importantly Dr Steve Peters, will have had eight days to rebuild shattered minds. The basics of the task ahead are that we are a better and more talented football team than Crystal Palace, but, just like last Sunday, if we concede the first goal then our belligerent opponents will make it very hard for us to break them down.
It might just suit our needs to be away from Anfield for this one. The title dream became very real in games away from home and the title dream can be made to flicker on to the final day in a penultimate game that also happens to be away from home. We go again.
Pic: David Rawcliffe-Propaganda