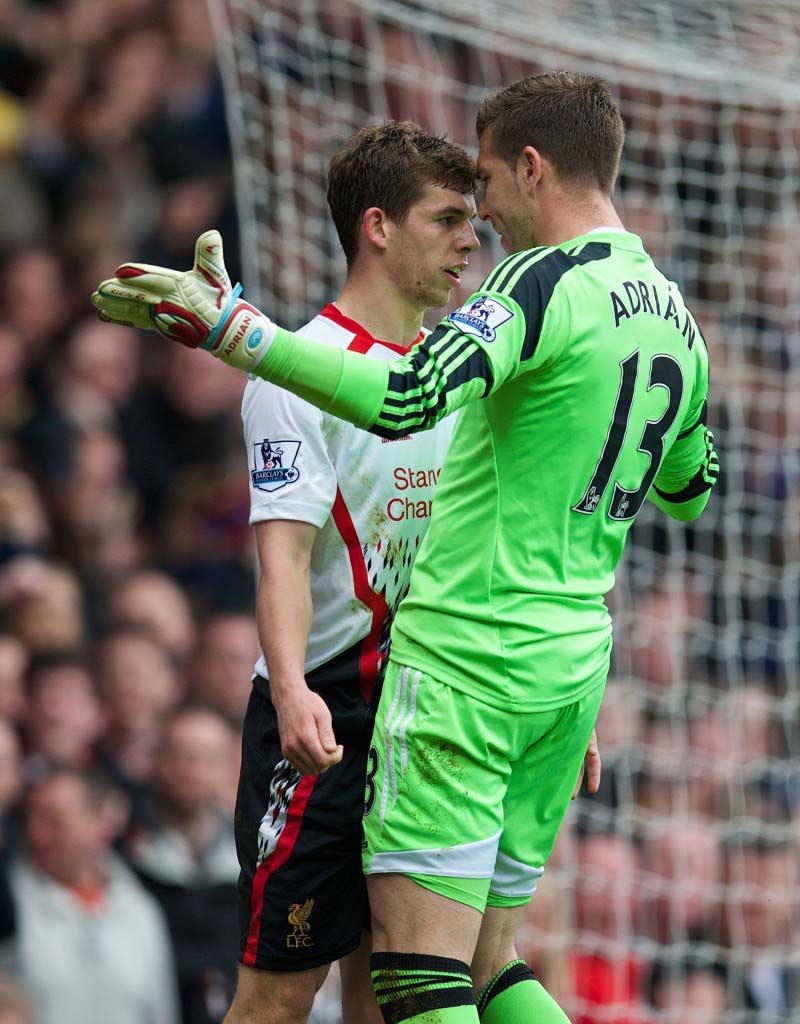 IT'S the music. It's all about the music.
Superstitions are all well and good, and I have my fair share of them, but when push comes to shove are we really going to miss out on the title if the regular chippy is shut? Are we really going to miss out on the title if you don't wear that particular pair of trousers? Are we really going to miss out on the title if you don't go through 'that' specific turnstile? No, of course we aren't. When viewed rationally, it's a ludicrous concept.
How could Steven Gerrard have possibly based his cool and composed approach to that second penalty at Upton Park solely on the fact that he may or may not have avoided every crack in the pavement, or flicked the light switch on and off an even number of times before leaving home to link up with the squad prior to the match? Utter nonsense.
It's the music. It's all about the music.
Rather than superstitions I'm instead finding the truth through music. Music is my co-pilot on this crazy, wavy, unexpected, beautifully liberating and momentum-gathering title chase. Feel free to forget much of what has passed, feel free to forget much of what continues, but don't forget the lyrics, the lyrics say it all. It doesn't matter which songs I pick, you have to pick your own, you need to stop listening to the music and you instead need to start hearing the music.
Look to your CD collection and find the songs that speak the title-challenging message to you the loudest. Find them, play them on repeat, and turn them up loudly and proudly. Let them be the soundtrack to this, the most life affirming football season of your very existence. Football and music are food for the soul. Bring them together in union and lift your spirit to new and dizzying heights. It's wonderful up here.
These songs might not even be ones that you're happy to publicly admit to having within your collection, yet for me I'm not ashamed of any song in my record collection.
But every time it rains,
You're here in my head,
Like the sun coming out,
Ooh, I just know that something good is gonna happen,
I don't know when,
But just saying it could even make it happen.
Kate Bush is one of those calling the tune. Cloudbusting is what we aim to be doing by May 11. We are at this point in time "On top of the world, looking over the edge". We also find ourselves Running Up That Hill, while as far as the impending climax to this campaign goes "It's coming, THUD, its in the trees".
Five games to go. West Ham United vanquished, next up, Manchester City. One of their own is another that makes offerings to this title quest of a playlist.
Doves. I'm even snatching songs from the opposition. There Goes The Fear, has been reverberating through my car speakers for some time now. I've continued to play it despite the fear long since disappearing from my disposition. And Black And White Town to denote who we'll be facing on the final day.
The Velvet Underground – I'm Sticking With You.
Paul McCartney – Maybe I'm Amazed.
Barry White – My First, My Last, My Everything.
Swing Out Sister – Breakout.
Atomic – Blondie.
The Supremes – Stoned Love.
Everything and anything musically is open to title-challenging interpretation. Embrace the football, but also face the music and dance.
West Ham United. Stubborn, belligerent West Ham United. When silverware has been in our sight line they have always proved to be stubborn and belligerent. They posed more than a few headaches before they lay down in the 1981 League Cup Final Replay, they posed more than a few headaches before they went rabbit in the headlights in the penalty shoot out at the 2006 FA Cup final. Even in May 1977 on the day we clinched our tenth league title they held us to a goalless draw at Anfield and made us sweat a little too unnecessarily.
Andy Carroll, Stewart Downing, Joe Cole, Kevin Nolan and the big wobbly headed Sam Allardyce, all with a bone to pick, or a point to prove; this was never going to be easy. It turned out to be the biggest test of our resolve and mentality so far.
The West Ham equaliser that should have been disallowed at the very end of the first half could so easily have been picked up and run with as the pivotal negative turn of events in our quest for the title. We were presented with the perfect 'get out of the title race free' card by this injustice and we didn't take it.  We showed epic confidence to bounce back from the blow of that equaliser. I've for over two decades craved for us to have a team that doesn't take minor setbacks personally. At long last we have one. We now have a side that shrugs off such occurrences.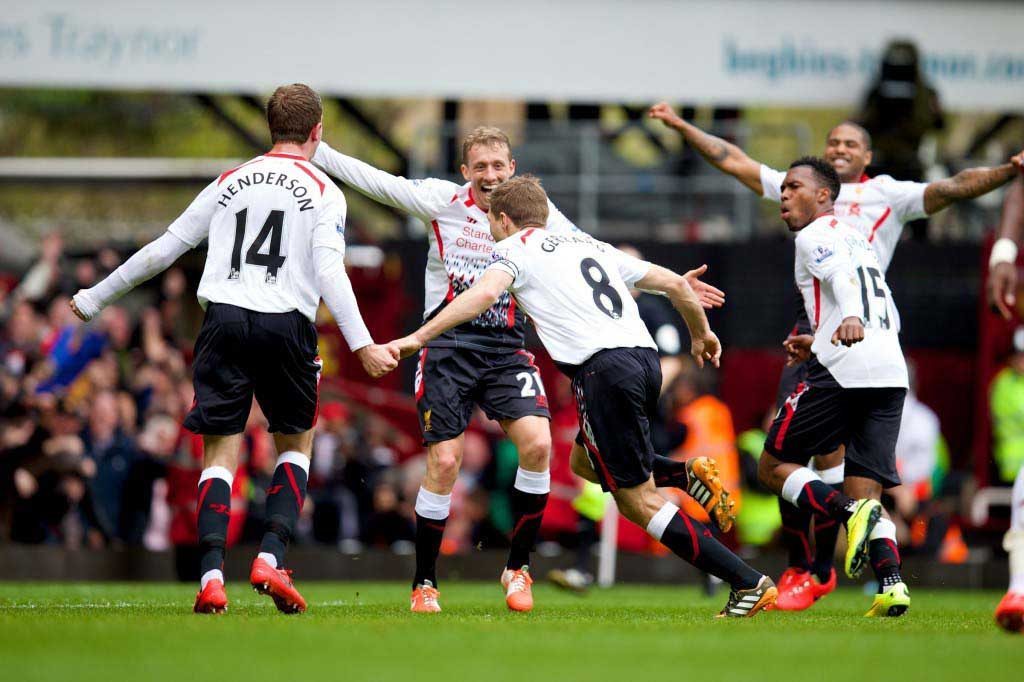 This team is the best team in the league. This team can win the title. The collective carries one another. If one component is having an off day another component is having an on day, we are like a footballing graphic equaliser. On day or off day, each and every component still works relentlessly for the collective.
Personal individual validation isn't the burning desire here, it's all about the collective and this collective has a target that lays just five games away. You can see it in the way they walk and you can see it in the way they talk. The eyes and the smiles say it all. As Steven Gerrard in his post match interview moved his lips the words that escaped them spoke of simplicity, of caution, of the here and now, opposed to the there and then of further down this title-chasing line, yet the smiles and the eyes said other things, other more glorious things, almost as if they've already taken a sneaky peek at the last page of this book and they know it's finale is going to be great. Reassurance personified.
The fat lady is yet to sing, but with each passing game our song grows louder and louder.
This is very, very different.
Pics: David Rawcliffe-Propaganda