WALKING out the ground there is loads of singing. Loads of harassed faces. I bump into Ben Jono.  Collapse on to his shoulder. This is overwhelming. Everyone is exhausted and exhuberant.
This is the essence of tired and emotional.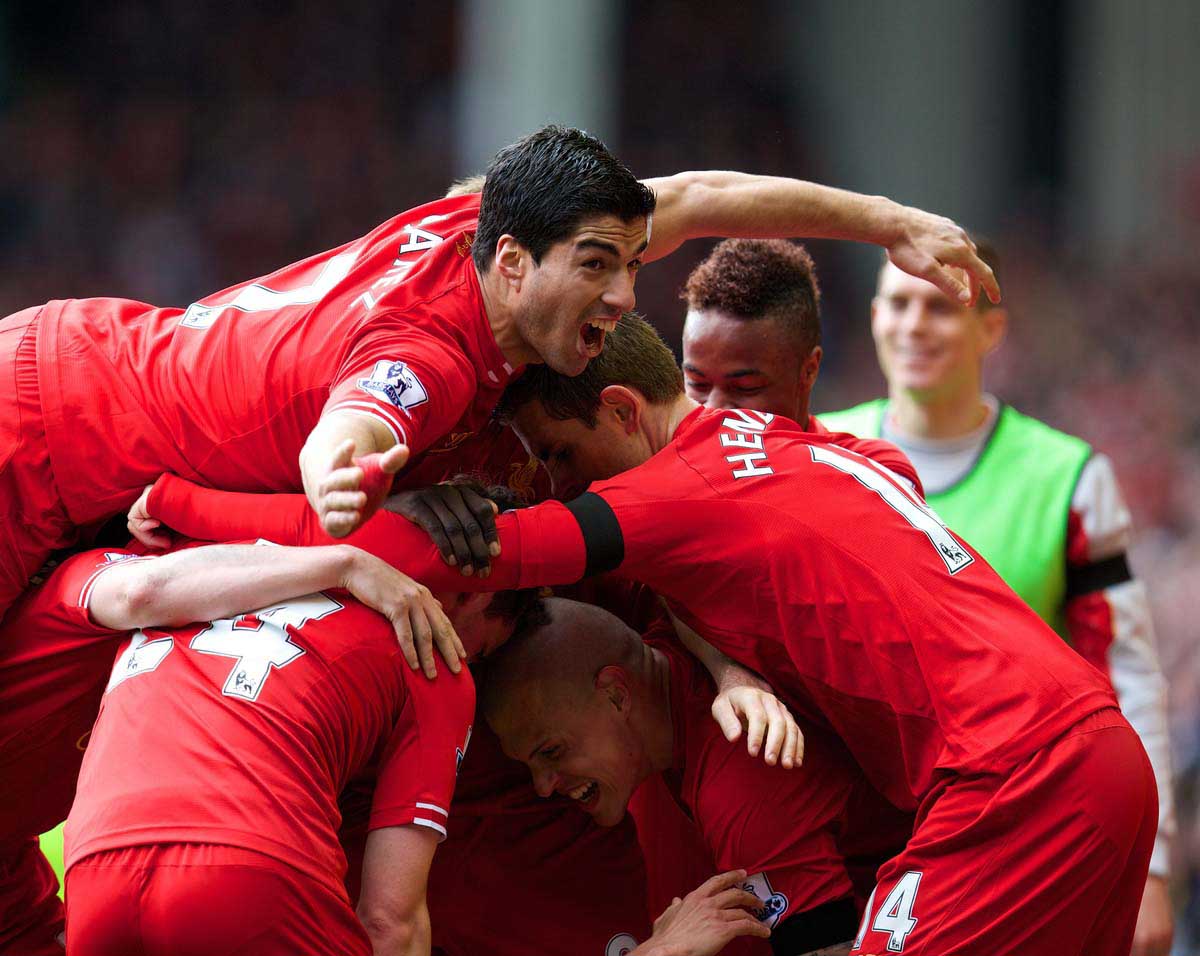 I was terrified for Arsenal. A wreck. That was it. Are these what I thought they were? Are they a brilliant football team?
I was horrified for Fulham. Clawing at my face. Are these what I thought they were? Are they a serious football team?
Today I woke up. Did the dishes. Decanted the port. Had a shower. Then the panic set in. What do I wear? Long day ahead. Breakfast at 11. Expect to be out all night. Looks chilly. What do I wear? What coat? Knitwear or just shirt?
Duncan there overwhelmed. Shaking his head. See Steve Graves. In excelsis deo. Some lad grabs me. Put that in your Anfield Wrap. Oh, we will. You are telling me we will.
This morning the football didn't come into it. These are a brilliant football team. The football was the least of my worries. These are a serious football team. Liverpool will win.
Team news. The manager has a decision to make. Decision for him seems as straightforward as my morning. All in. He's urged the crowd to be all in. He's gone all in. He's said to his team they are to seize the day.
Now you're gonna believe us.
Aguero starts from the bench.
Seize the day.
Walking to the ground with Mike Girling. "This," he says, "is what you are in it for. If this isn't for you then find something else to do."
It's been a year of days. I've seized them. I'm not letting them go. Do not let them go.
Now you're going to believe us.
I'm sitting alone today. I mooch up to my seat. The emotion of it is suddenly overwhelming. Nearly in tears. For a long time I wondered if we'd ever be in this position. Sages suggested we'd be looking at a long journey to this point. And I honestly, honestly, honestly wondered, as awful as it is to admit, if I had a long journey in me. Everyone sensible counselling caution, almost revelling in the length of the journey. Talking to you about process and cycles. Extrapolating this, analysing that. Rome not built in a year. It was at odds with what I think of this city and its football. At odds with how I think full stop. Just do it and work out if you had permission to do it afterwards.
This isn't a title decider. Nothing silver is won today. Arsenal wasn't a title decider. Fulham wasn't. However today's game tells the rest of the world, those who don't follow us, the story Arsenal and Fulham told us. We are a serious football team. A brilliant football team. Tug your forelock in front of it. Genuflect if you feel the need. These lads are The Business.
So The Business:
– The noise when they came to the corner flag Kop end at twenty two past one was intense.
– The silences and tributes were impeccable.
– The opening explosion something to behold. The crowd, often maligned was wonderfully intense. As intense as what was in front of it. And the utterly relentless Raheem Sterling eased his way through City, taking an age to slot home. Such precocious ability so aggressively harnessed.
– I see stories of the season everywhere I look. But this second half of the season surely belongs to Raheem. Dzeko urging his teammates to sharpen. Coutinho hunting for his life.
– They targetted Liverpool's right with numbers, want to break quickly on Liverpool's left. They looked to pressure Henderson in possession. They made a virtue of the necessity of Toure's substitution.
– They are good at football. The crowd's constant barracking terrific and necessary.
– First half Manchester City were good at football but not Liverpool at football. Liverpool kept coming, Sturridge should have scored, Gerrard elicited a fantastic save from Hart. Skrtel was never to be denied on an occasion like this.
– Liverpool kept coming, got themselves into a nervy funk before half time when lesser sides might have just shut everything down. However they should, again, have got a third. They kept coming. Champions Elect.
– What a team we have here.
Then Manchester City destroyed all my certainties. Destroyed all our certainties. They started the second half brilliantly. Milner made a huge difference but David Silva was remarkable. For the first time in a very long time Liverpool simply couldn't cope. We were the ones undressed. The lazily maligned Demichelis had Suarez as much in his pocket as anyone has managed this season.
Now you're going to believe us.
We have played Manchester City twice and they have been two proper football matches. They are a proper team. Splendid. Three points each feels a fair outcome.
Coutinho's superb third turned the game into something akin to the rearguard actions that started the season. Liverpool clung on, Henderson jumped in, Lucas arrived. The crowd was magnificent throughout. Not taking no for an answer. We will not be denied. We will not be moved.
We're going to win the league.
On the final whistle I burst into tears. Shaking, my shirt unimportant. Hipflask empty, heart emptier. They've shown themselves to be brilliant, be serious and be hewn from iron. What a performance in both halves. Resilience in spades.
We've done this much. We are the only side that controls its own destiny in mid April. No one gave us permission to do it. We just did it.
Four to go.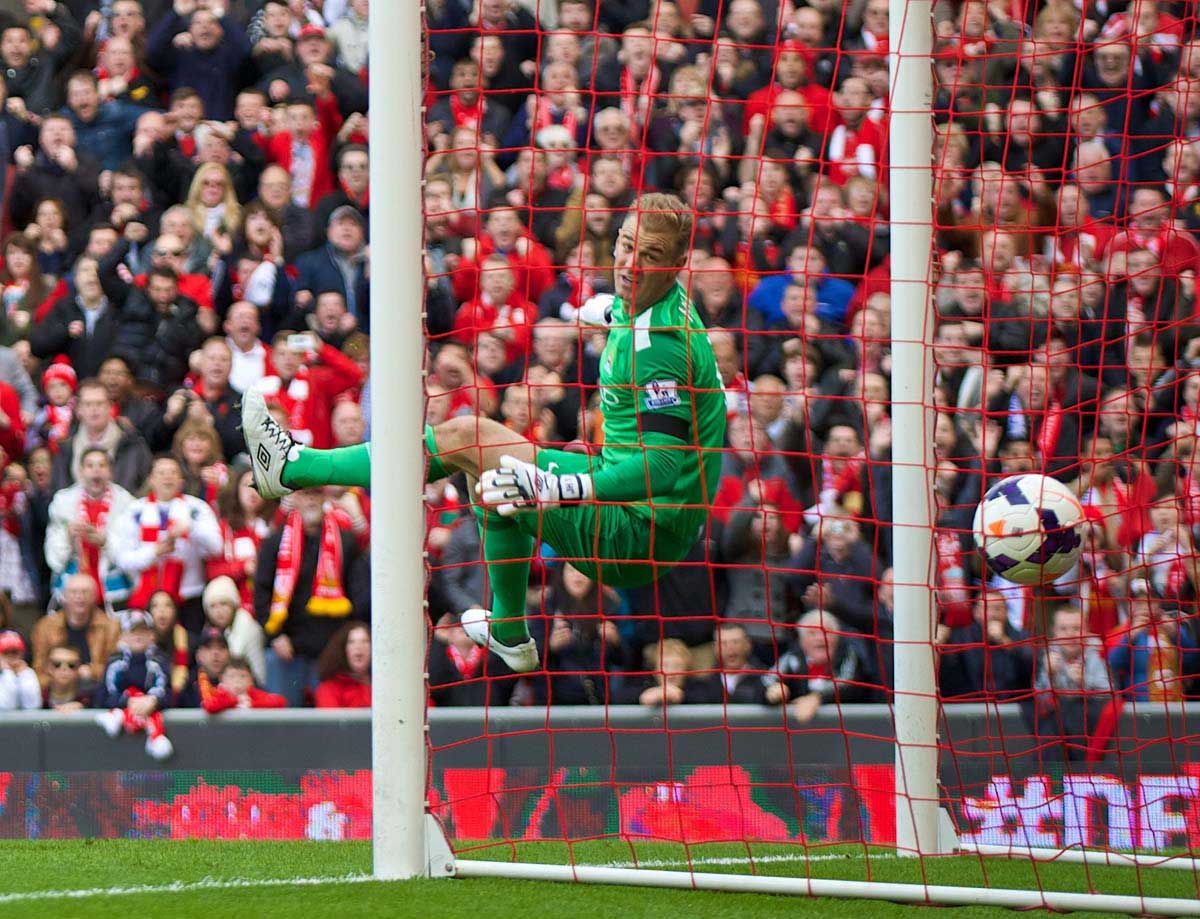 Pics: David Rawcliffe / Propaganda