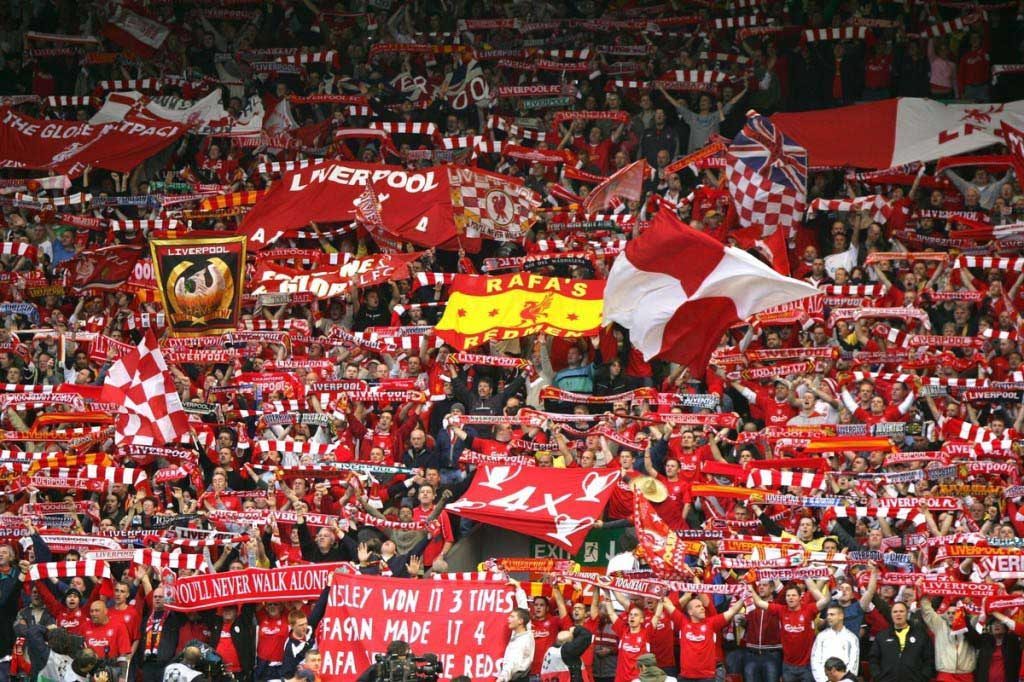 THE nerves, the tension, the joy, the fear – for the title-chase of 2014 see the Champions League run of 2005, says DAVE MARTINEZ.
Tuesday May 3, 2005
Whether you were there in body or simply in spirit, you will never forget it. The greatest night in Anfield's modern history. Arguably it's greatest night ever. Liverpool 1-0 Chelsea. Rafa in Istanbul. Jose in a tracksuit in desperate need of a shave. Luis Garcia over the line and far away. Six added minutes. Six added bloody minutes! That beautiful thud of the advertising board when Eidur Gudjohnsen fired wide. A sea of twirling scarves and stamping feet. Memories that will last a lifetime and beyond. Pure desire. Utter defiance. WE SHALL NOT BE MOVED!
That night I travelled to Anfield on my own. Friends simply couldn't lay their hands on tickets – I was offered £500 for mine the day before the game – and so I stood alone on Kop from 7pm until long after the final whistle belatedly blew. Stood. Not sat. I'd wager that not many backsides in the ground touched red plastic even once that night. The stadium was full long before kick off. The streets beforehand were lined with flags, banners and optimistic fans desperately seeking spares. Greatness awaited.
The journey home remains a blur, memorable only for a throat on fire, teary eyes, a body physically exhausted and a mind racing. A mind racing with hopes. A mind focused on a dream that was so close now that we could all smell it.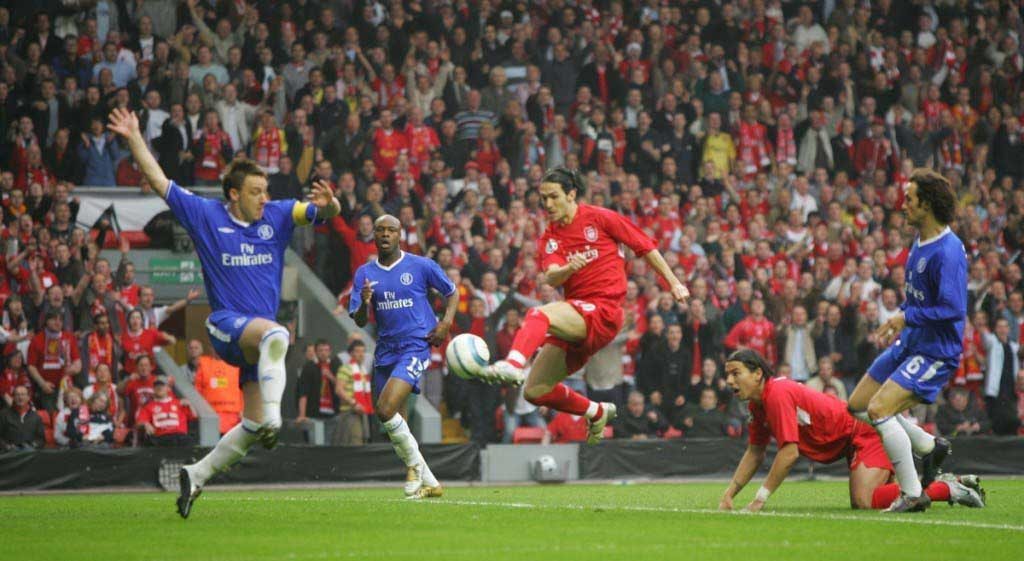 Why the trip down memory lane? Well, it's not like I need any excuse to recall that wonderful night but, as luck would have it, I have two: Firstly, upon paying a visit to my parents home last weekend, I unearthed a long lost relic from that joyous evening. A dusty CD packed away in a drawer. A recording taken on the Kop during the game in question. Nearly two hours of glorious, incessant noise. I have since listened back to it and, for all my clearly held memories of May 3, 2005 that I cherish, a few things stood out that I had seemingly forgotten.
Most notably, between Luis Garcia's goal and full time there was distinct lack of singing. Never silence, not even close, but rarely a ditty from the Kop. Ring of Fire, Fields of Anfield Road and We Shall Not Be Moved would occasionally emerge from the racket in my ears as I listened back, but it was not as I had remembered it. In my mind I had sung all game long rarely pausing for breath. Not so. This was no crowd concert, it was the sound of 40,000 people filling the air with raw hope, fear and nervous tension.
The vast majority of the earth-shaking noise that was generated inside Anfield that night came from boos – whenever Chelsea were in possession – and groans followed by galvanising applause – whenever Liverpool gave the ball away and then sought to win it back – it was a fitting soundtrack for an incomparable night.
My second reason for my reminiscing arrived on Wednesday evening at about half past nine. This time I was regrettably 300 miles from Anfield and sat on a couch, nervously and perpetually sipping my beer as Sunderland tried in vain to force an equaliser down at the Anny Road end. Anxiety was back in the air at Anfield. Every time possession was surrendered or a pass went astray the groans came loud and clear through the TV set. Unbearable nervous tension had seemingly filled the old stadium once again. Sunderland nearly ended the dream, just as Chelsea had threatened to do nine years ago. For Eidur Gudjohnsen read John O'Shea. Mercifully, Liverpool saw it out.
Just as it had been in 2005, Anfield and its surrounding streets had been all flags, banners and songs prior to kick off. By the end it was reduced to a relieved, quivering wreck that needed a lie down before it goes again tomorrow. People seem to have forgotten how stressful and draining this chasing a dream lark is. It's been a while, hasn't it?
Many have been bemoaning the atmosphere at Anfield recently. Plenty of comments have been made, criticising supporters for a lack of patience and imploring the home fans to give off less of a nervous vibe. A calm approach to these last few games of the season is said to be the way to go. Don't transmit any negativity to the players. Encourage, don't berate. Applaud, don't moan. Yeah, good luck with that.
It's not happening. Heads have gone. Tension and anxiety are here again accompanied by desire and belief. As that long lost CD soundtrack reminded me, it was ever thus when glory was in sight. Dreams are far too close now for rationality to prevail. Calmness isn't an option any more, I'm afraid. Not now. Not at Anfield. Not after 24 years. Glory is far too close for clarity of thought to emerge. Greatness awaits again. Just as it did on May 3 2005. WE SHALL NOT BE MOVED!
Pics: David Rawcliffe/Propaganda