THIS 2013/14 variation of Liverpool FC seems to have attained the power of humour most surreal. In the days following the wins against Arsenal and Swansea, whenever the manner of those victories flashed across my mind – even upon beautifully random occasions such as filling up the car or scanning a two-for-one offer on asparagus Cup-a-Soup (truly the instant soup of the Gods) – the thought of it all managed to make me spontaneously burst out laughing.
Because so much of what is continuing to transpire this season is borderline ludicrous, isn't it?
Against Swansea it came down to a potential goal with every attack at both ends of the pitch. Then there was the concept of the at-times-haphazard Kolo Toure being sent on to bring harmony to our defence, where previously there had been discord. And then – when the need arrived for someone to enter the fray who could 'put in a shift' and alleviate pressure with prolonged ball possession while tracking back when we lost the ball – Brendan Rodgers turned to Victor Moses.
What kind of freaky parallel universe have we stumbled into?
You get the feeling that if Rodgers was sat at a black jack table in Las Vegas with a hand of cards that totalled 20, he'd still implore the dealer to twist. If fortune really does favour the brave, then the title is as good as won. We're through the looking glass here, people.
Many Liverpool observers, me included, have compared this season to 1987-88. This has everything to do with the style of play and the almost flagrant disregard for the opposing team, wherever they are from or whatever standing in the footballing food chain they have.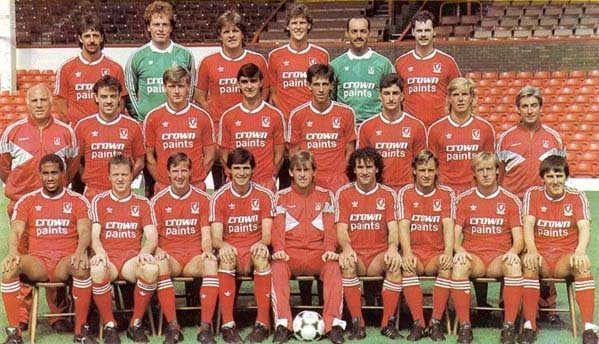 That mindset of: "This is what we do, you try and cope with it" is impressive, addictive and reminiscent of that wonderful 87-88 side we were so blessed to be able to call our own over a quarter of a century ago. That "how good are we?" self-confident swagger has been a rare commodity since Barnes, Beardsley and Aldridge ran amok on a weekly basis.
Yet, in the grand scheme of things we don't occupy the same position in the English footballing landscape as we did in the late 1980s. We're punching above our weight these days. This is a world where we've lost out to Tottenham Hotspur on transfer targets. Tottenham. Hotspur.
It's seen as 'understandable' if we lose out on a player because of interest from Chelsea. Indeed, three years ago they took our star player. In 1987-88 Chelsea were relegated.
So for all this season feels like 1987-88, it's simultaneously nothing like 1987-88.
No, it's actually another title-winning season and another football club from the 1980s that this Liverpool has more structurally, although perhaps not necessarily aesthetically, in common with: 1980-81
Aston Villa – a football club that had finished seventh the previous season; a club that hadn't won the title for a serious amount of time; a club that no-one really took seriously as a title-challenging prospect; a club that had no European distractions; a club that went out of the domestic cup competitions early; a club that could 'concentrate on the league'; a club that kept themselves within touching distance of the summit deep into the season; a club who was expected to eventually fall away, but didn't; a club that refused to follow the accepted conventions of being classed as the outsiders; a club that revelled in a title race that didn't have a seat reserved for that particular era's unarguable dominant force.
Whereas Manchester United are long since out of the picture for this season's title race, Liverpool fell by the wayside before things really got going in 1980-81 and Aston Villa were a club that took full advantage of that and the other protagonists having fingers in multiple pies.
Ipswich Town, who many believe should have won the 80-81 title, got bogged down with a run that took them all the way to UEFA Cup glory and to the semi finals of the FA Cup. Yes, IpswichTown really did flirt with the very real possibility of winning a treble that season.
True, despite some of the similarities between the two, there are some pretty glaring disparities in this comparison. Aston Villa 80-81 didn't play football quite the way Liverpool 2013-14 play football. Liverpool 13-14 also, while enduring a sizeable title drought of 24 years haven't yet reached the 71-year sabbatical from which title-winning Aston Villa 80-81 took inspiration.
Liverpool 2013-14 also stretched their domestic cup interest a month-and-a-half further than Aston Villa 80-81 managed.
What we are being allowed to do, however, is field our strongest line up every week for league games, in what is an advantage from the 'old school'. No need for squad rotation at Anfield this season. Next season is a bridge that can wait to be crossed; this season might prove to be one where we can get away with having a great team but a weak squad.
Aston Villa 1980/81 took the title using just 14 players. While we've used way more than 14 players this term, Rodgers has been able to field what he believes to be his strongest 11 players going into every league game. There has been no requirement to strategically rest players for midweek treks across the continent for Tuesday, Wednesday or Thursday night European games. This season is very, very different in a de-ja-vu sort of way.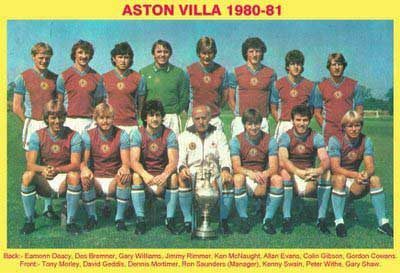 So on to Southampton.
It was a fixture that looked like one of our hardest remaining games. Yet we numerically strolled to a comfortable 3-0 win. Liverpool were well worth the price of a 3-0 win, while Southampton weren't 0-3 bad. It could have been another high-scoring close encounter of the nerve-shredding kind, given the width of the goalpost and a fine save from Simon Mignolet proved the difference between a Southampton equaliser materialising or not.
In many ways Southampton's own embracing of open expansive and attack-centric football played into our hands, just as Swansea ultimately played into our hands a week ago. If we can go to Old Trafford a week on Sunday without the traditional mindset that we are entering the bear pit, taking part in English football's equivalent of El Classico; if we can go there looking at our task as just another game against a team that will set itself up in a manner that suits the way we play football then we can walk away from that game with three more points. In fact, Crystal Palace might be more taxing…
We are still being patted on the head and patronised for our efforts in some quarters, with 10 games to go the longer that remains the case the better as the pressure instead belongs to the other protagonists in this title race. I get the feeling sometimes that most people will still be asking "Can Liverpool really win the title?" even if we're sat top of the tree in mid-May after 38 games and the trophy is being paraded around the ground.
This season is very, very different. Next season might revert to type again. Don't be repressed, don't deny yourself. Be brave, embrace it and enjoy the fun.
You never know when we'll see the likes of this again.